Jason Bednar - Hankinson, ND - Very High Winds from Severe Thunderstorm on the NDSD Border - August 17th, 2019
Saturday (8/16) severe thunderstorm seen from the SD/ND border at Interstate 29 at 6:00 PM. Intro shot is looking into South Dakota at approaching storm. Following shots are on the ND side.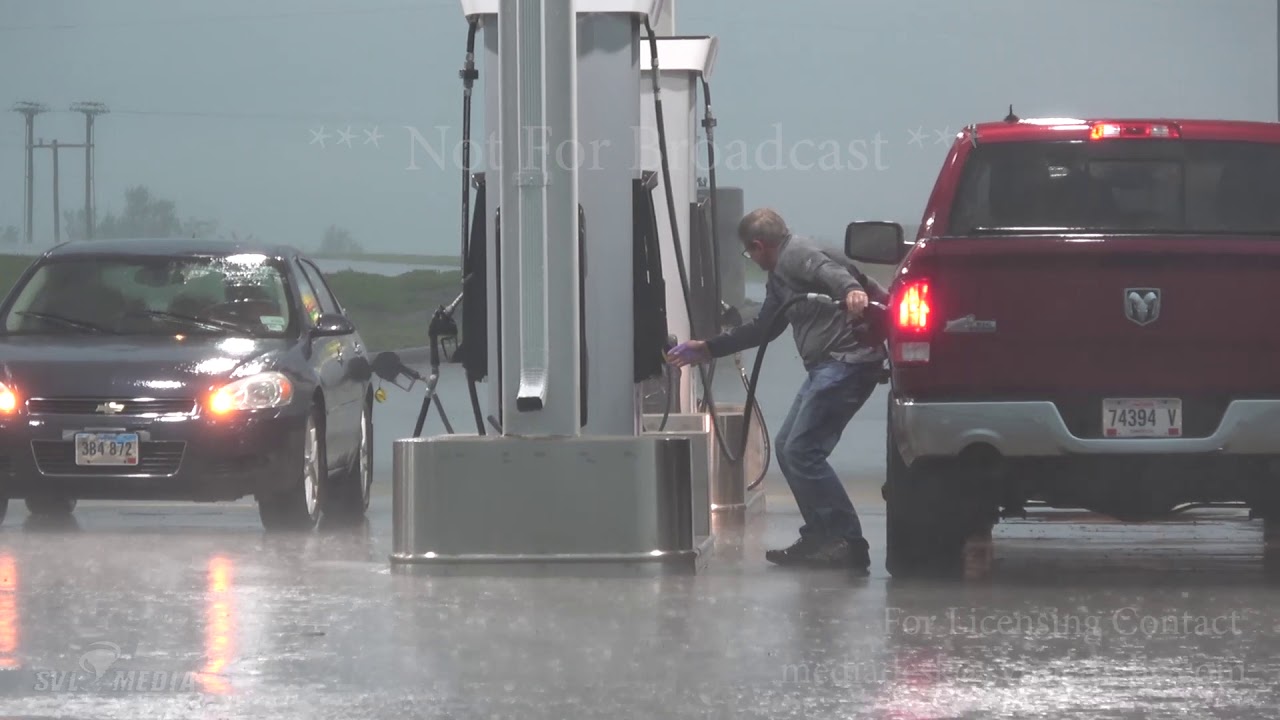 Jason Bednar - Summit, SD - Severe Warned Thunderstorm Traverses Eastern South Dakota - August 15th, 2019
A line of severe thunderstorms tracked across eastern South Dakota this evening. This is the storm at Interstate 29 and Summit, South Dakota. Several gas station customers fought the conditions as they filled their gas tanks and tried to get back to their vehicles from the store.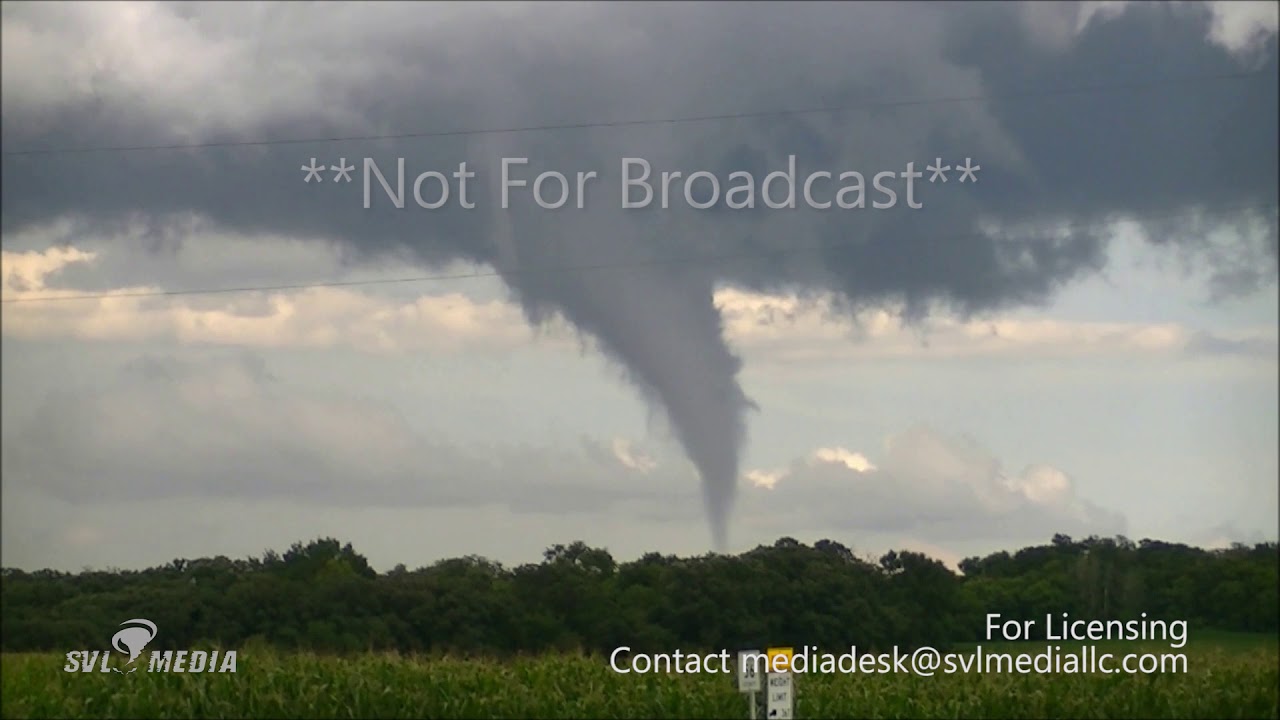 Kyle Schanus - Ellendale, Minnesota - Full Life Cycle of Tornado - August 13th, 2019
Full tornado life cycle video near Ellendale, MN. Rapidly rotating wall cloud followed by an elephant trunk tornado. After briefly lifting, another tornado touch down occurred followed by the tornado roping out.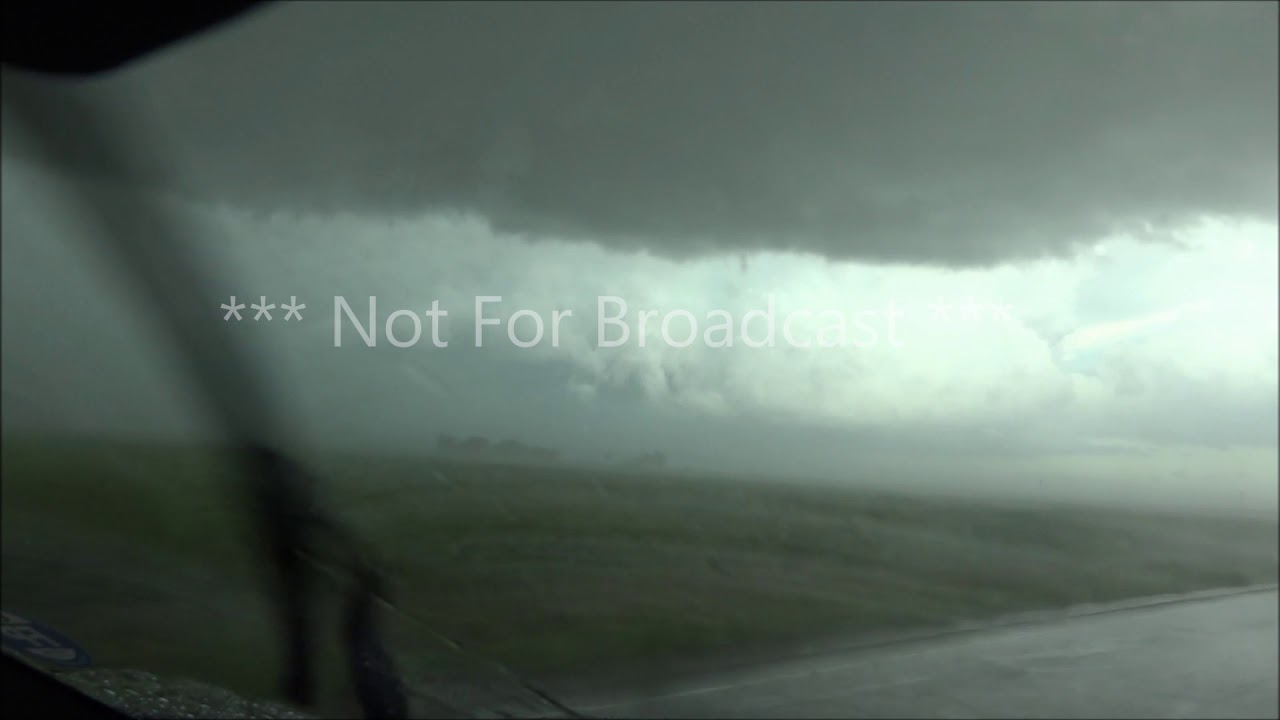 Nathan Moore - Yuma/Otis Colorado Tornadoes August 11th 2019
Brief spinup dropped right in front of car as I was driving through Yuma, then much larger stove pipe dropped just north of Yuma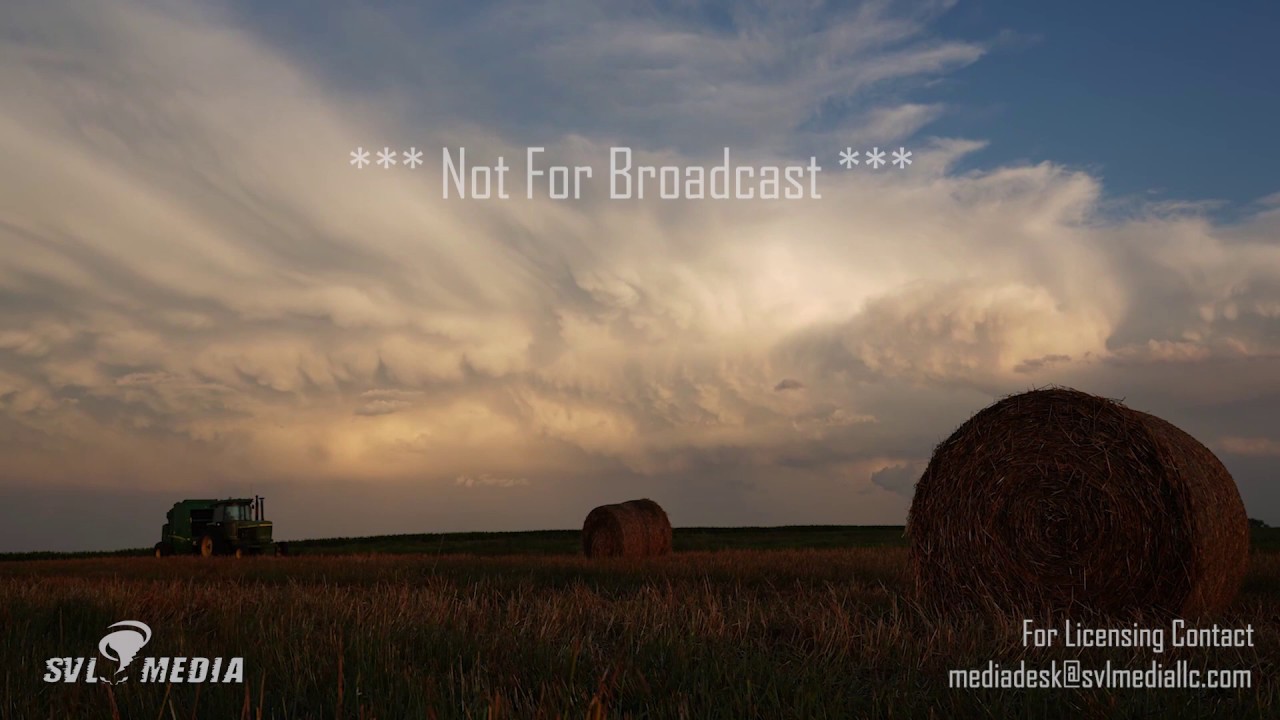 Jason Bednar - Bowdle, SD - Severe Thunderstorms Rock the Dakotas, Hail Damaged Crops - August 6th, 2019
I tracked this severe thunderstorm from the ND/SD border to Bowdle, SD. It produced very strong winds and hail large enough to damage several acres of soybean crops. The timelapse sequences toward the beginning and the backside of the storm at the end are 1 picture per frame rendered at 30 fps.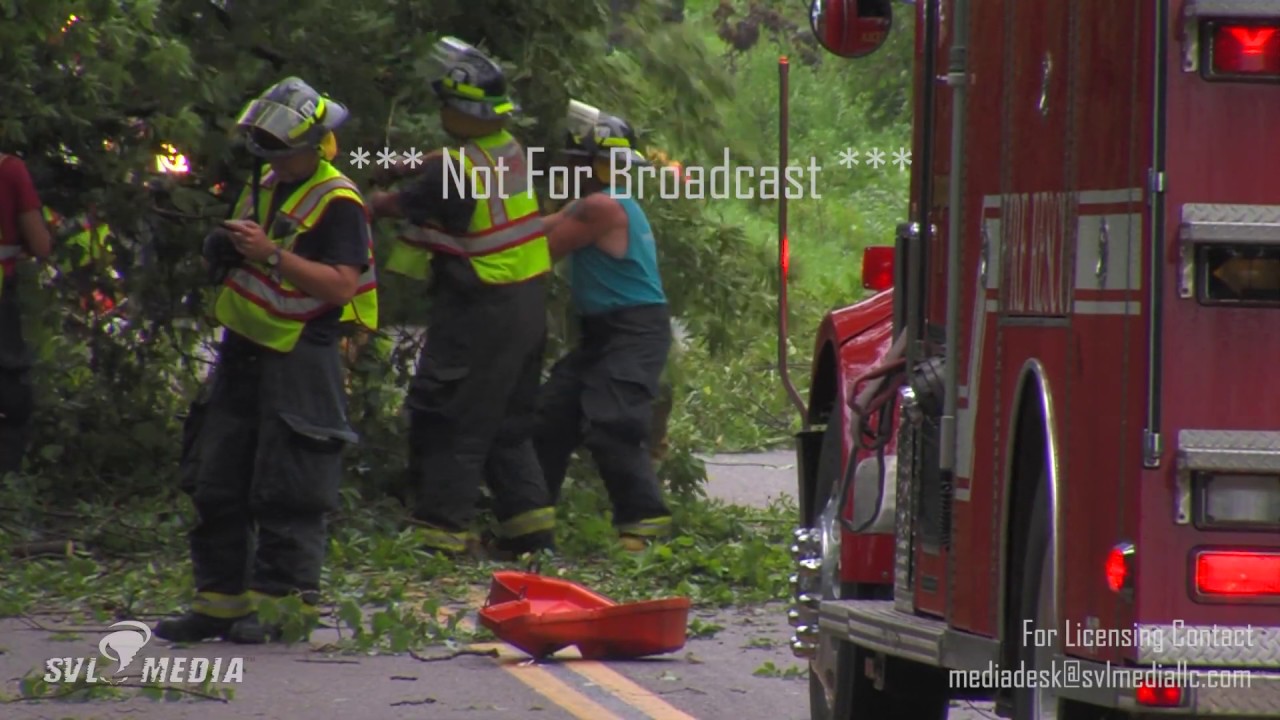 Travis Rosauer - Forest Lake, MN - Tornado Damage, Fire Department Clearing Trees - Jul 28 2019
Each video clip is of tornado damage in the Forest Lake, MN area, just north of the Twin Cities. The solar panels that are in the video were taken from a solar field several blocks down the road, picked up then thrown into trees at a resident's home and across the field in front of their home, creating additional problems for the local electric company with several outages reported as well.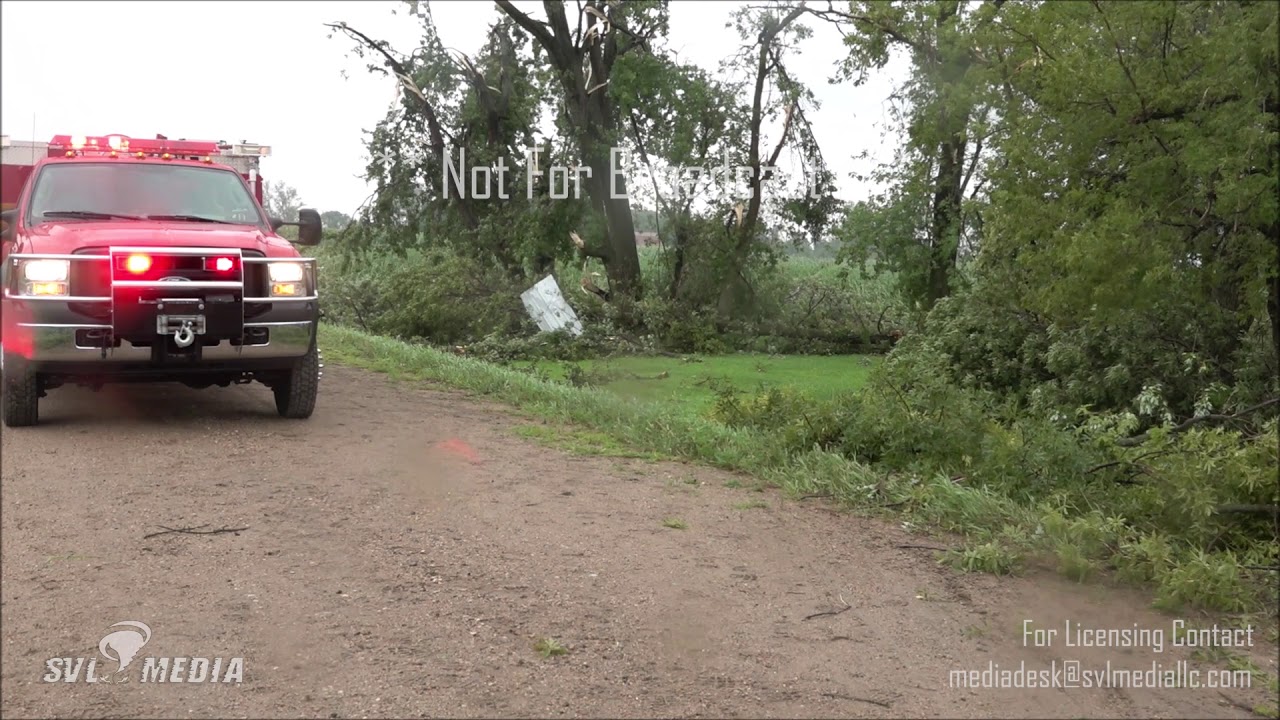 Justin Wenzel - Silver Lake, MN - Tornado Damage - July 28th 2019
A large tornado moved through the Biscay/Silver Lake, MN area Sunday damaging trees and a structure at this farmstead a few miles east of Silver Lake.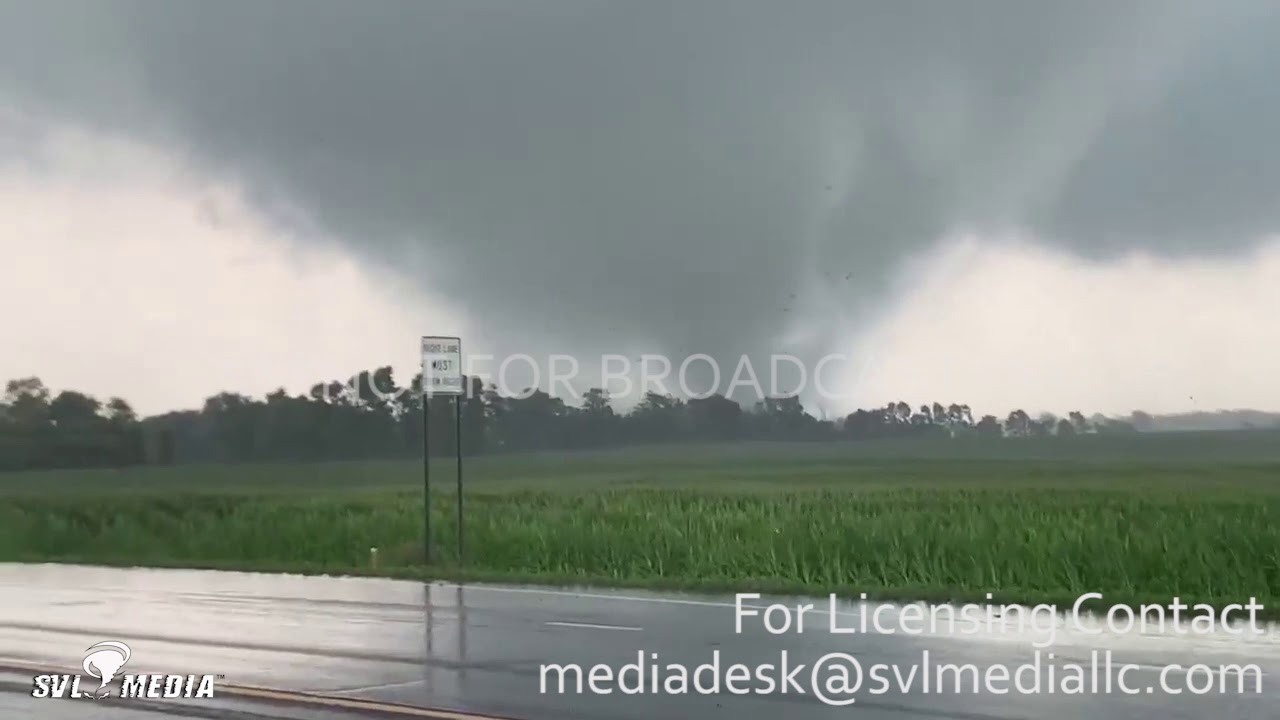 Kyle Trebesch - Hutchinson Mn Wedge Tornado CLOSE RANGE
Kyle Trebesch - Hutchinson Mn Wedge Tornado, Close range!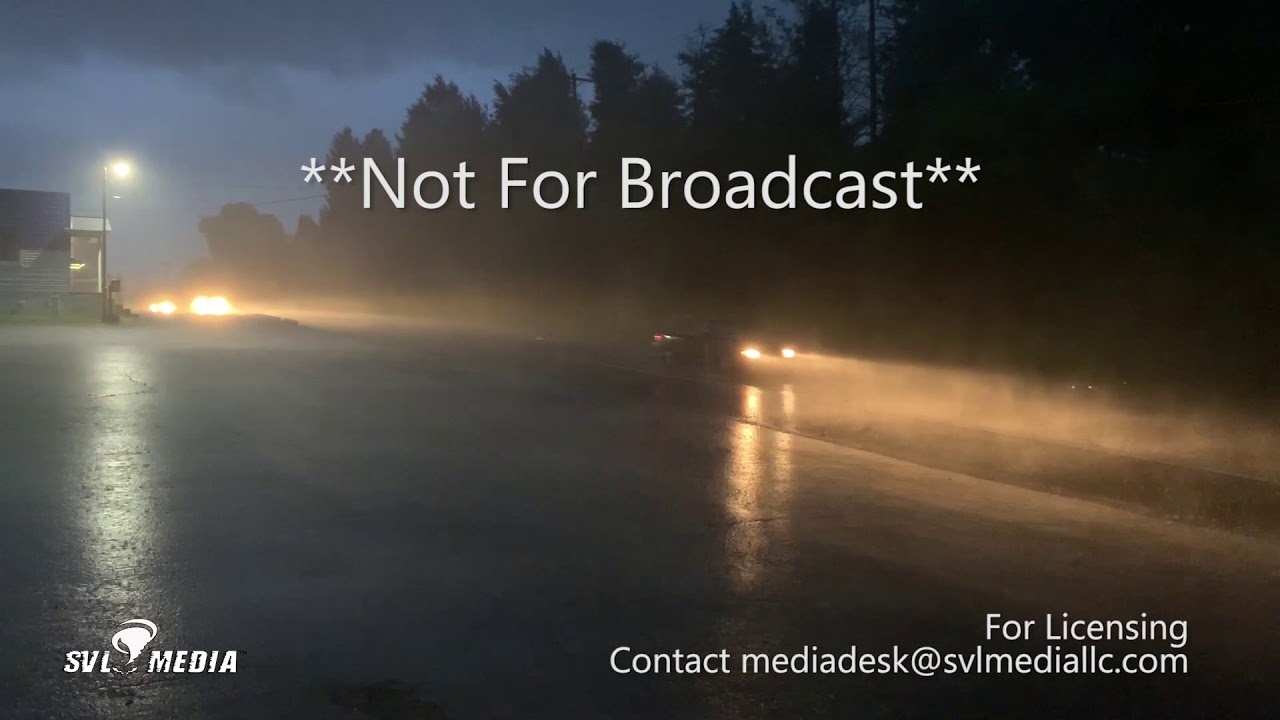 Ed Oswald - Reading, Pennsylvania - Heavy Rain and Gusty Winds - July 22nd, 2019
Heavy rain and gusty winds made driving impossible due to extremely poor visbility, however temperatures cooled considerably breaking the region's multi day heatwave.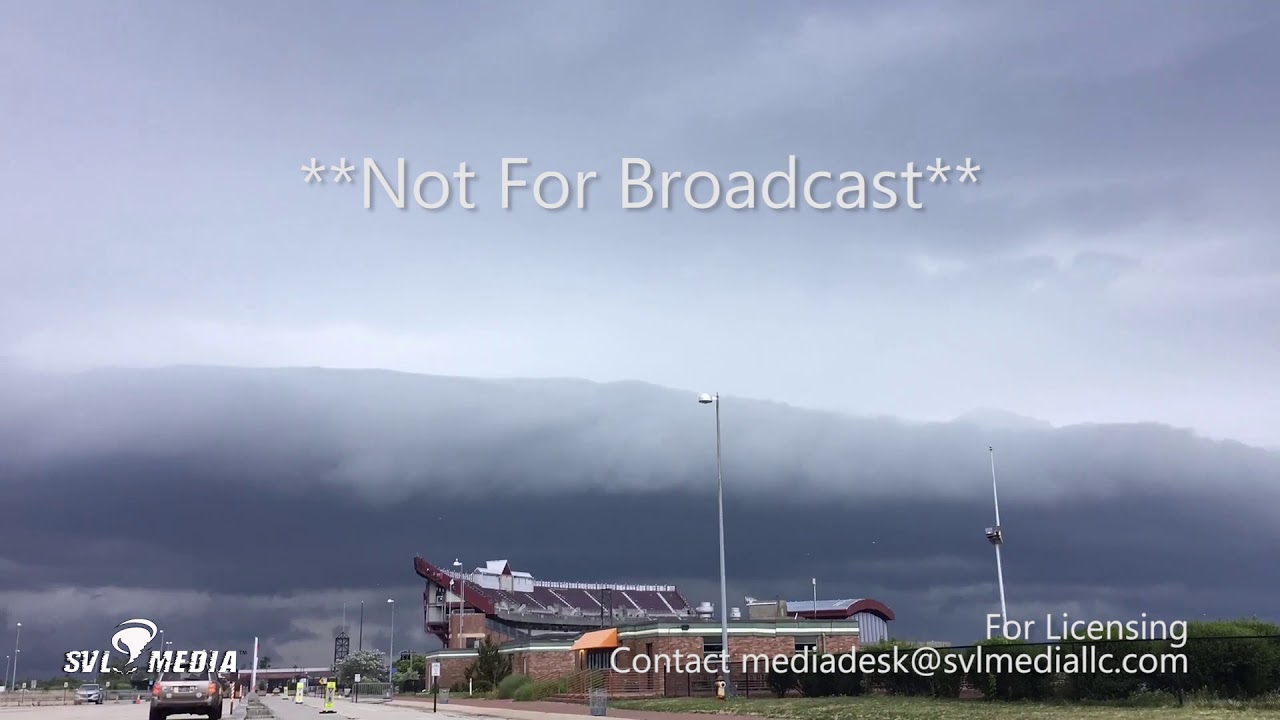 Michael Koch - Jones Beach, New York - Shelf Cloud Over Nikon Theater - July 22nd, 2019
Shelf cloud over the Nikon Theater at Jones Beach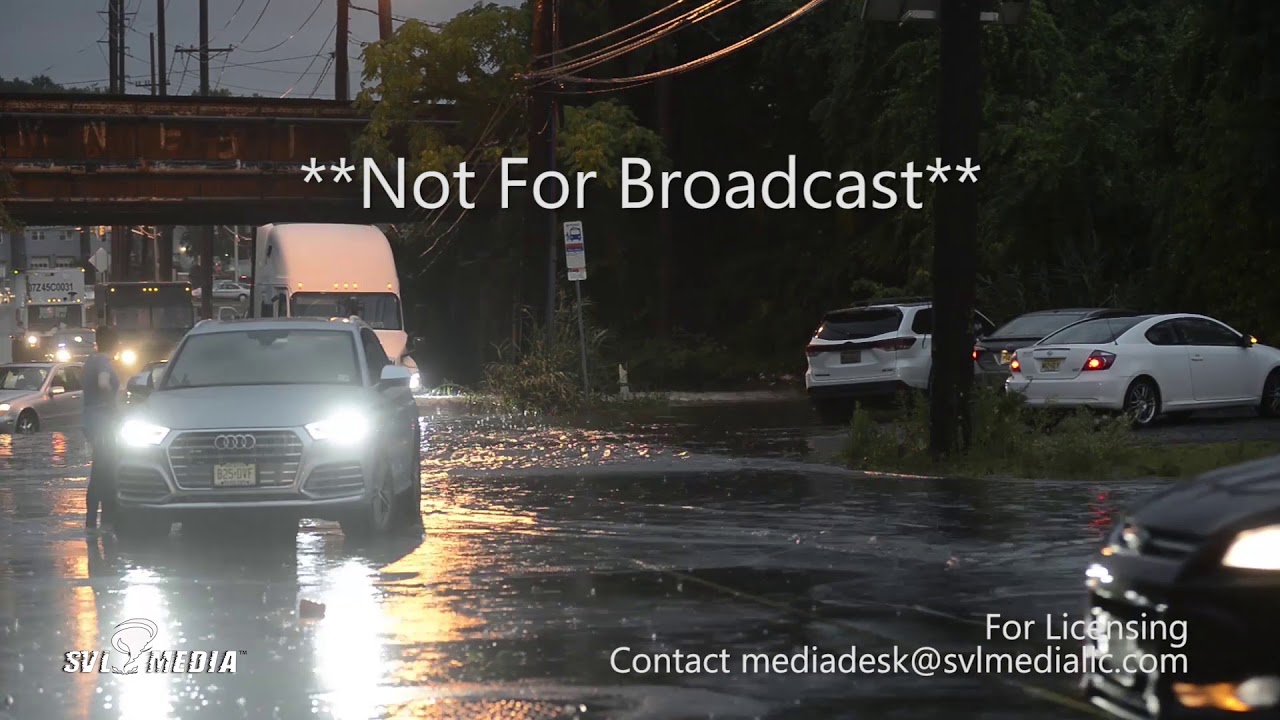 Nicholas Isabella - Secaucus, NJ/Staten Island, NY - Vehicles Submerged/FDNY Water Removal - July 22nd, 2019
Various clips of cars submerged in water in Seacacus, New Jersey. semitruck pushing out a flooded car in same location. FDNY pumping out laundromat in Staten Island, New York after flash flooding affected the area.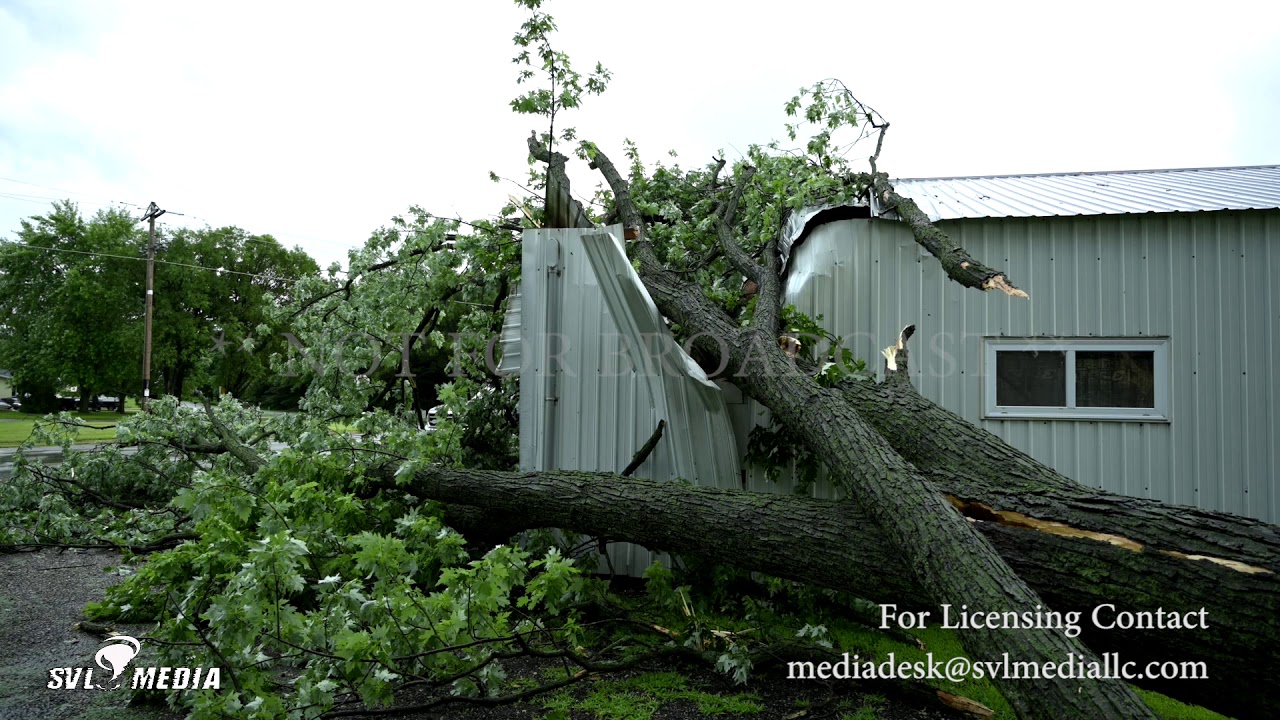 William Kranski Galesville WI 7202019 Wind Damage property damage SVLMedia
Wind Damage causing significant home and camper damage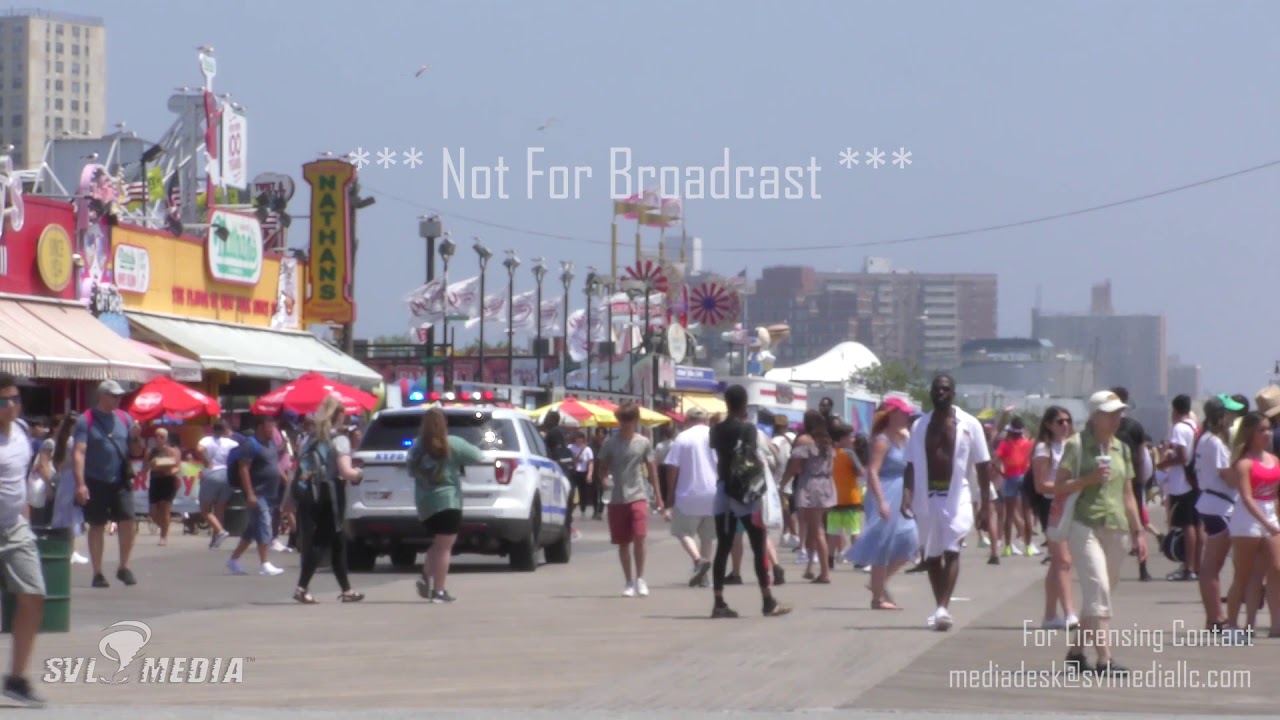 Nicholas Isabella - Coney Island, NYC, NY - Beachgoers Trying to Beat the Heat - July 19th, 2019
Beachgoers staying cool during the 1st of a 3 day heatwave in New York City. Family playing under the sprinklers. People laying on the beach with the iconic Coney Island Boardwalk in the background. People walking along the Boardwalk. People playing volleyball on the beach. Additional shots of the crowded beach. A DJ playing music on the beach. A lifeguard standing watch over beachgoers.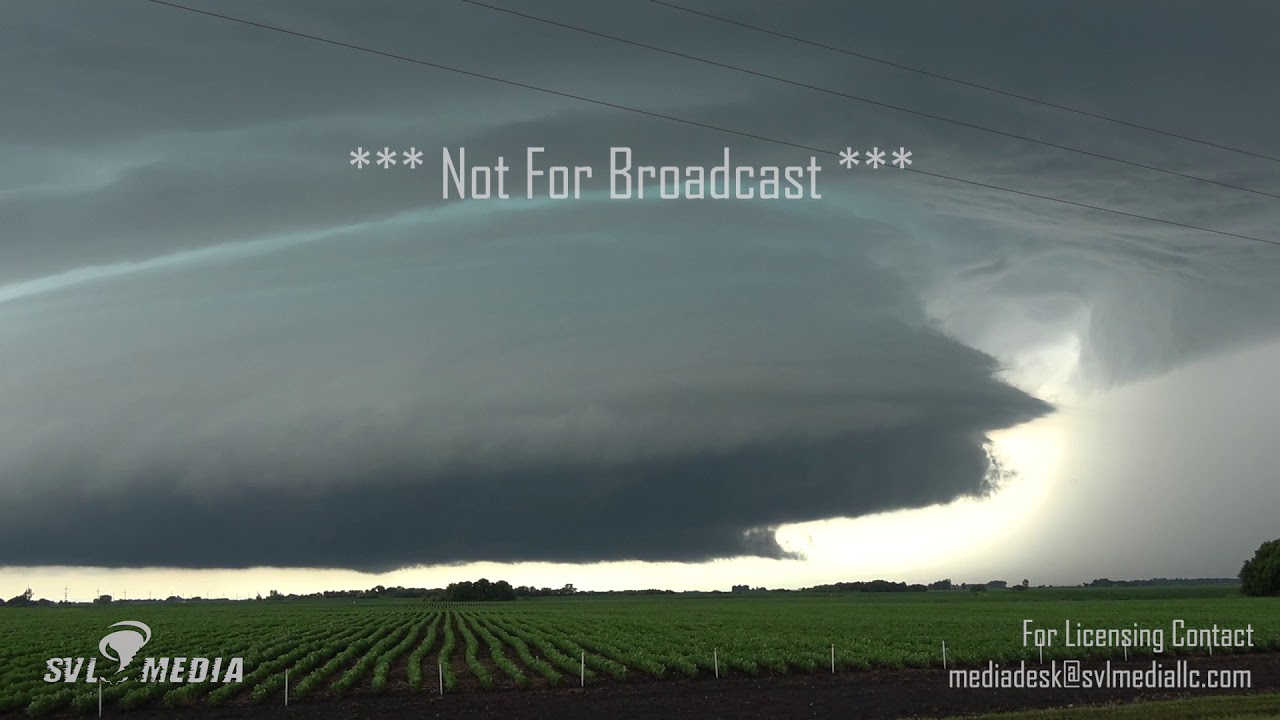 Jason Bednar - Graceville MN - Severe Thunderstorm Dropping Golf Ball Size Hail - July 19th, 2019
Early round of convection in Western Minnesota brought a small sample of what is forecast for later today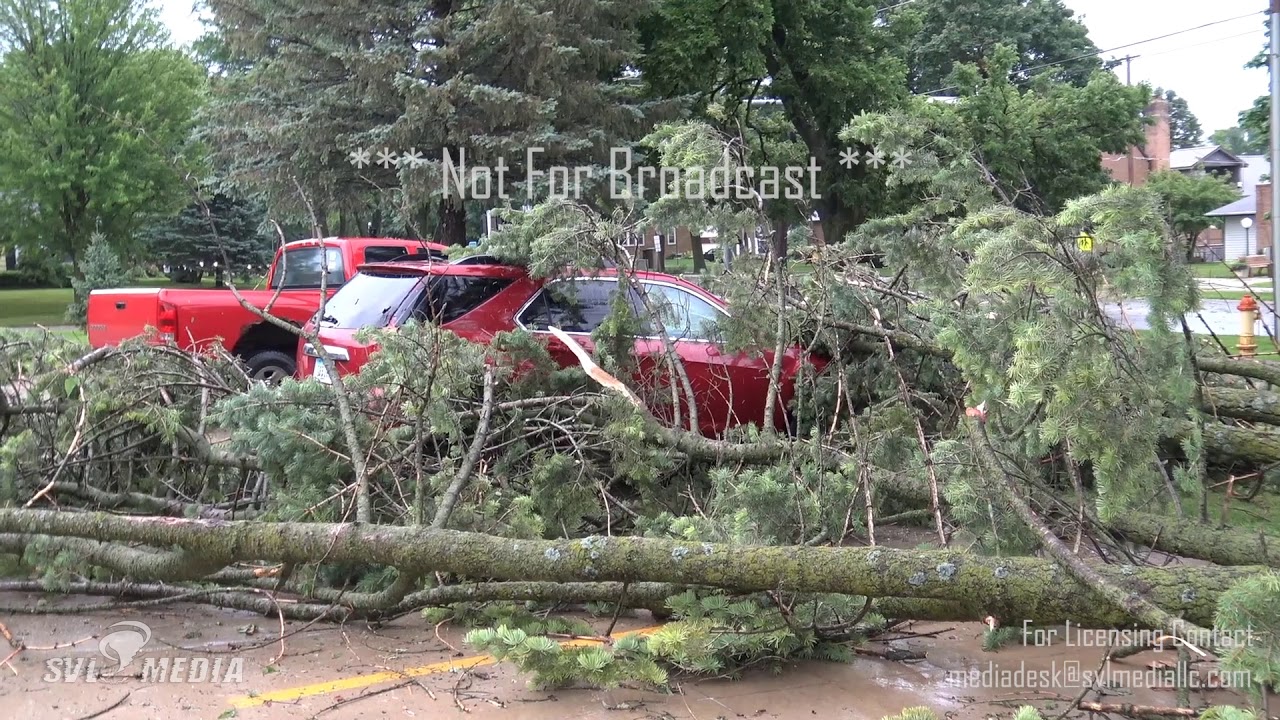 Brandon Pirrone - Iowa Falls, IA - Morning Storm Damages Trees, Vehicle - July 18th, 2019
Straight line winds damaged trees in Iowa Falls, IA this morning, with one tree landing on a parked vehicle.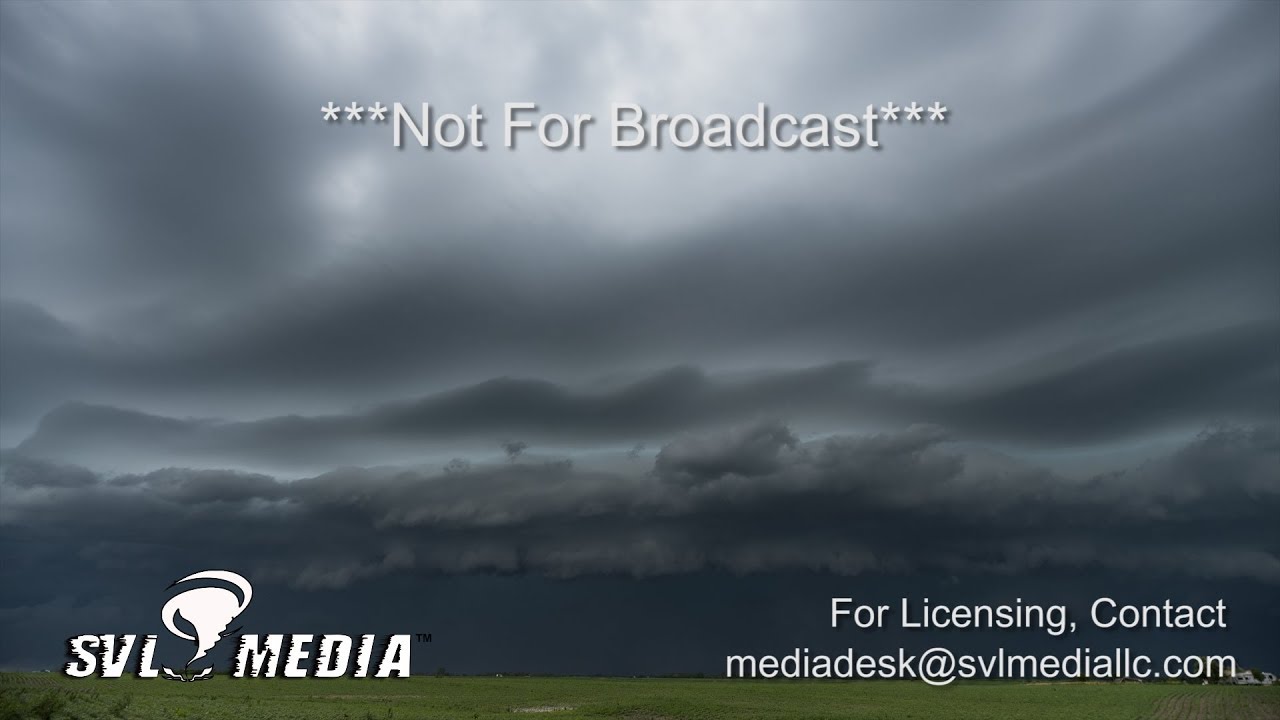 --David Baxter III - 7-19-19 Albia & Keokuk IA Severe Storms and Flooding
Severe Storms move across SE Iowa effecting Albia/keokuk, IA with Strong winds, shelf cloud timelapse, dust, and flooding.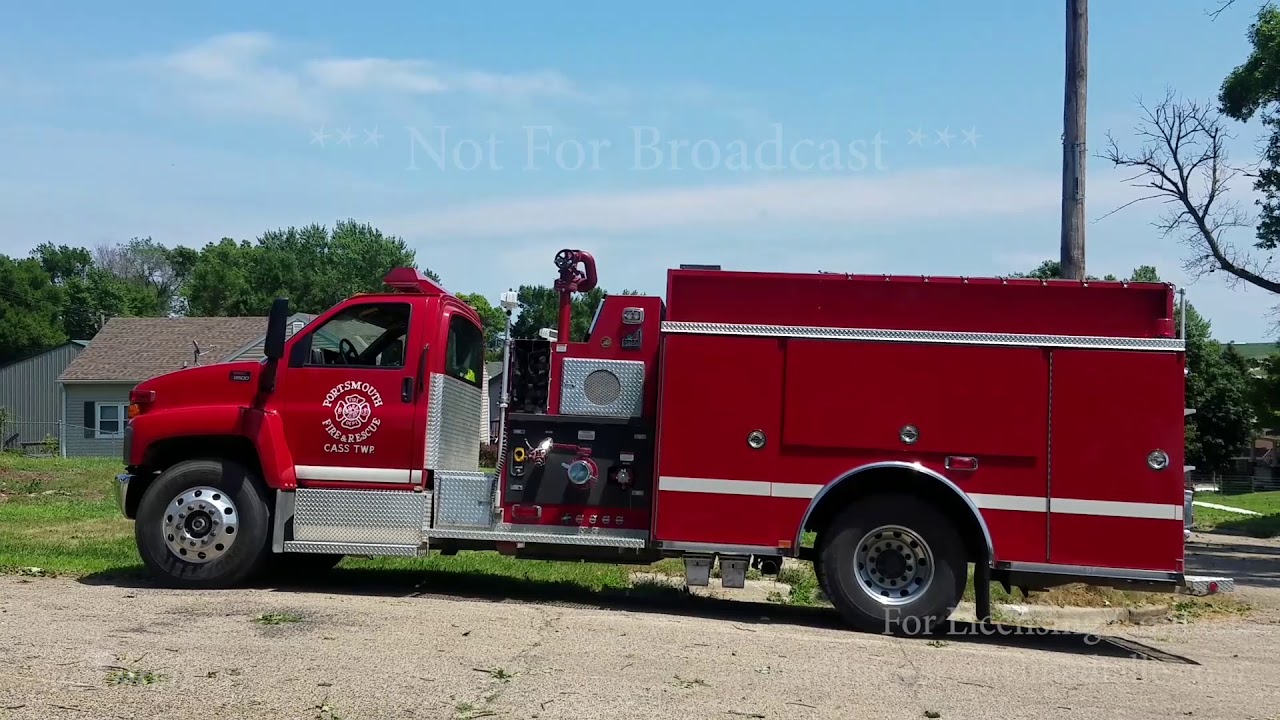 Christopher Thurman - Portsmouth, Iowa - Heavy Tree Damage - July 17th, 2019
Storm damage and cleanup in Portsmouth, Iowa with heavy tree damage and trees down on a house. Emergency Management and Fire/EMS on scene.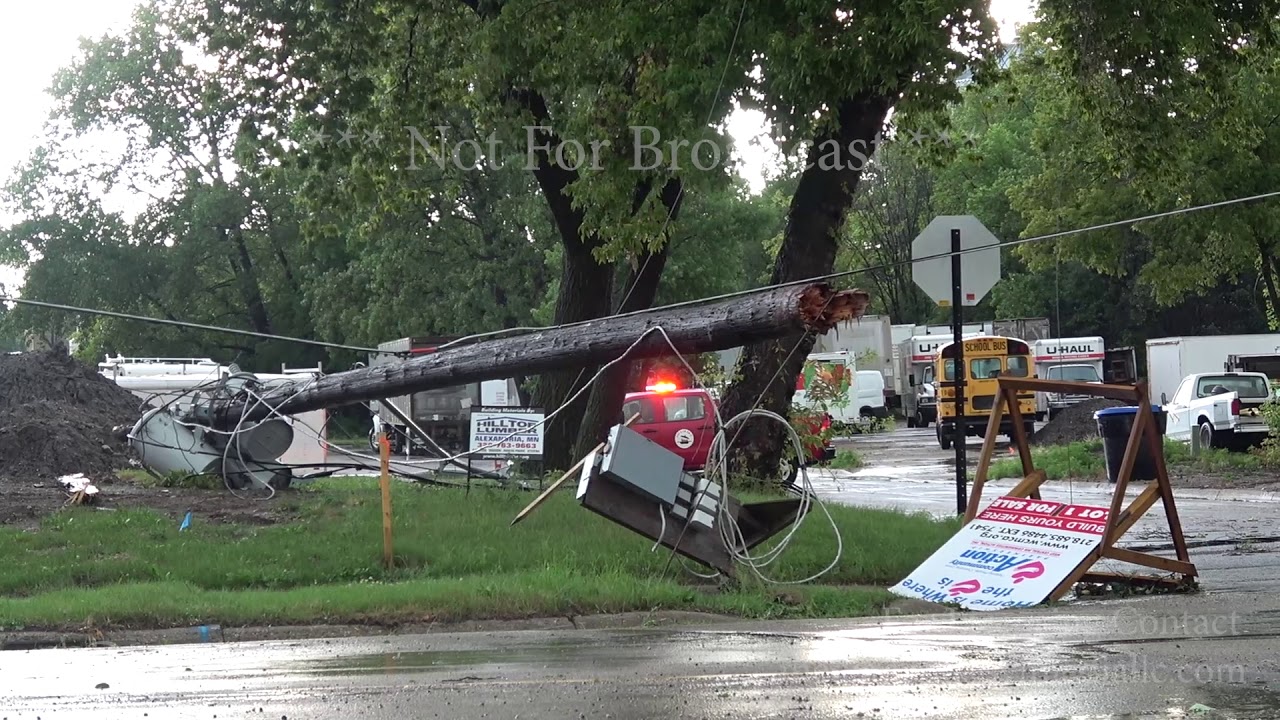 Jason Bednar - Fergus Falls, MN - Tornado Warned Severe Thunderstorm, Aftermath Damage - July 14th, 2019
Severe warned thunderstorms damaged a couple power poles in Fergus Falls, MN. Fire crews on scene blocking roads until help arrives for potentially live lines.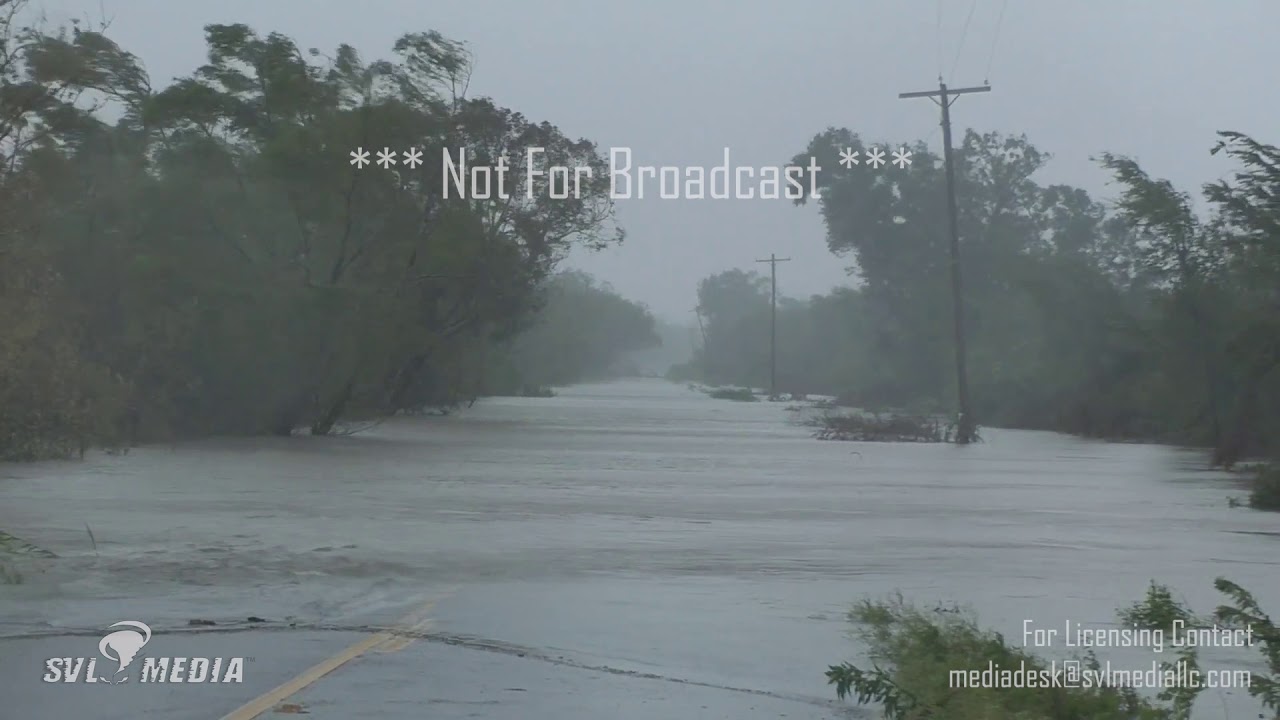 Baldwin, LA - Hurricane Barry Damage - July 13th, 2019
Hurricane Barry Damage
Nathan Moore - Patterson, Louisiana - Hurricane Barry Damage, Center of Storm Approaching - July 13th, 2019
Hurricane Barry damage. Trees down, road signs damaged, tree debris on roadways, gas station ice coolers toppled over, and minor damage to a mobile home.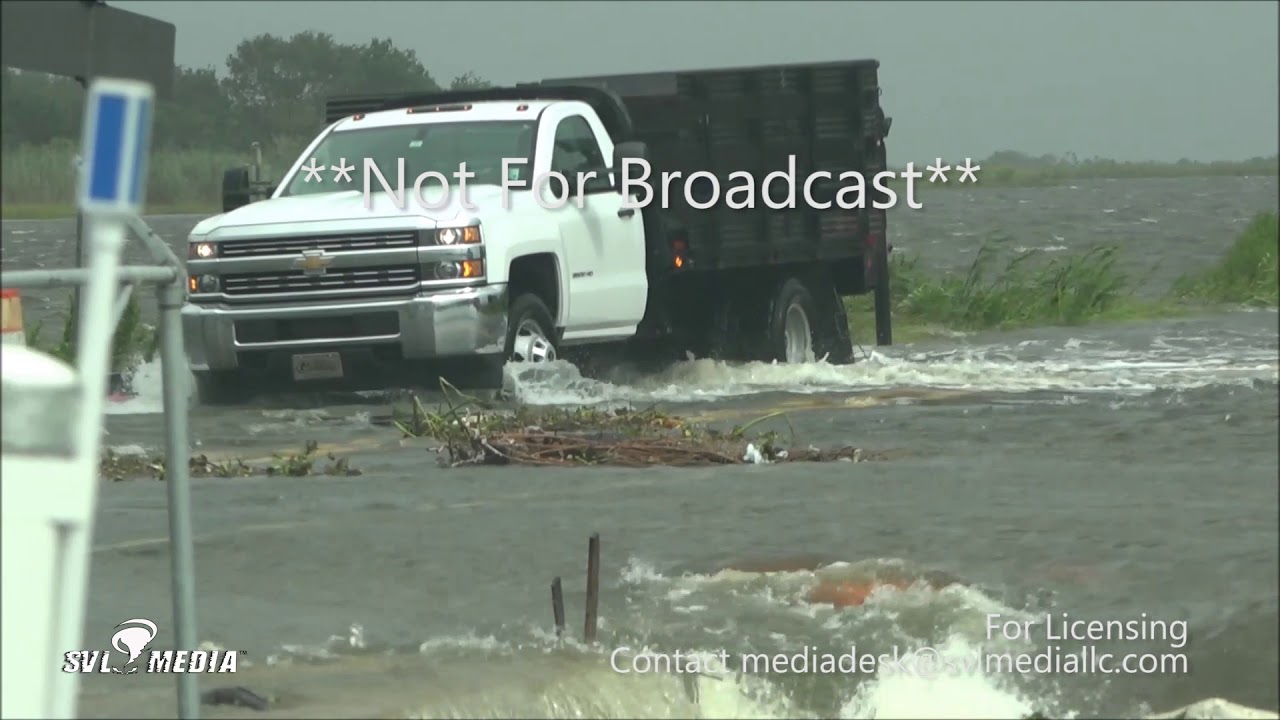 Nathan Moore - Golden Meadow, Louisiana - Water Overtaking Roadway/Residents Saving Boat - July 12th, 2019
Flooding in Golden Meadow on Highway 1, People try to save boat, water spilling over road
Pottstown Pa Flash flood, cars stranded, people struggling with flash flood waters 7-11-19
Pottstown Pa Flash flood, cars stranded, people struggling with flash flood waters 7-11-19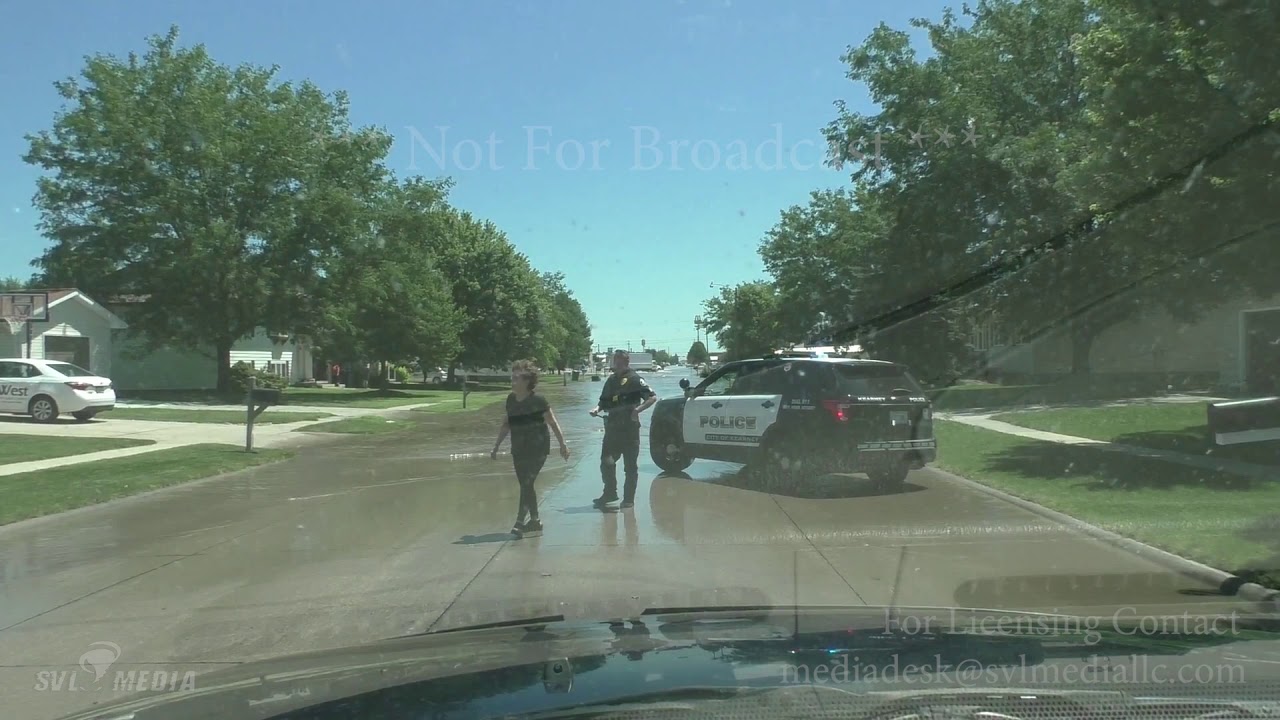 Dale Kaminski - Kearney, NE - Major Flooding with Interview - July 9th, 2019
An out of towner describes his experiences from the flooding with shots of the flooded 11th Street area. Interviewee name: Terry Pickard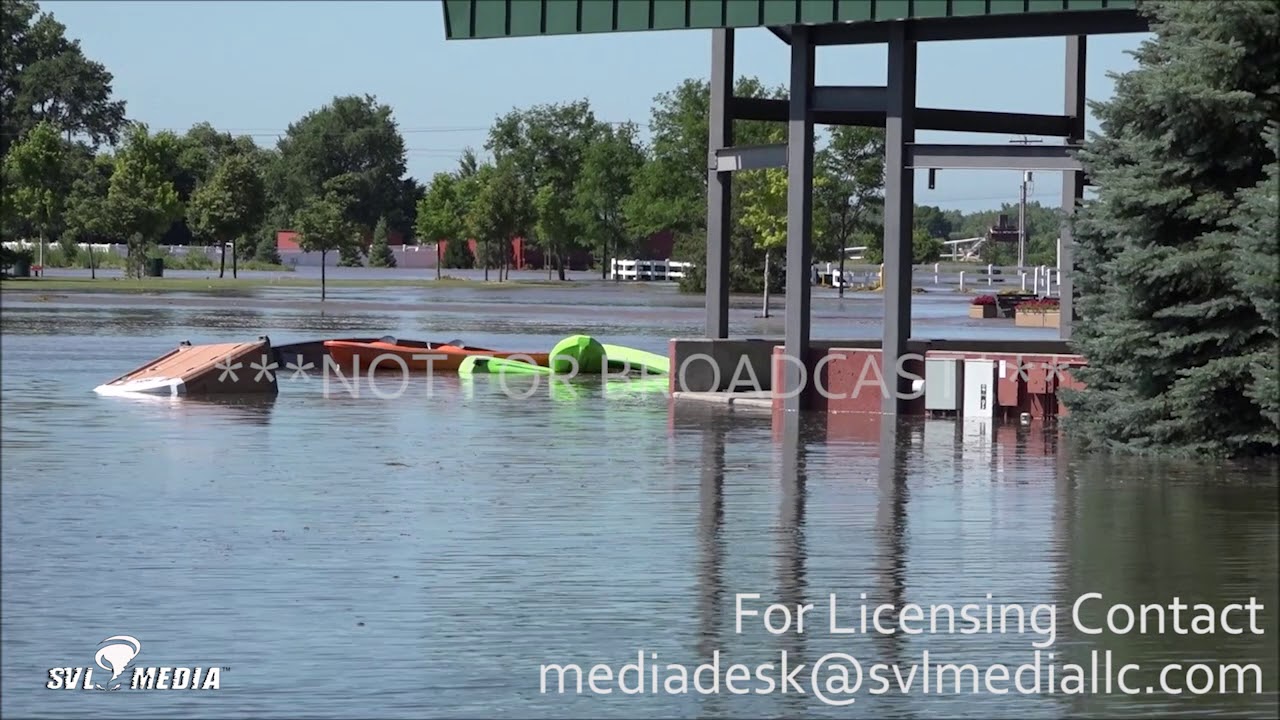 Nathan Moore - Kearney Ne Major Flooding
Kearney Ne Major Flooding 7-9-19. 7-10 inches rain cause evacuations.
Jason Bednar - Fargo, ND - Flash Flood Warning, Torrential Rain causes Flash Flooding, Severe Thunderstorm - July 8th, 2019
A severe thunderstorm quickly produced over 2 inches of rain in Fargo, ND, prompting a local flash flood warning at 11:00 PM. Dark conditions made high water on roads difficult for drivers to see until it was too late as they hit flooded roadways at speed.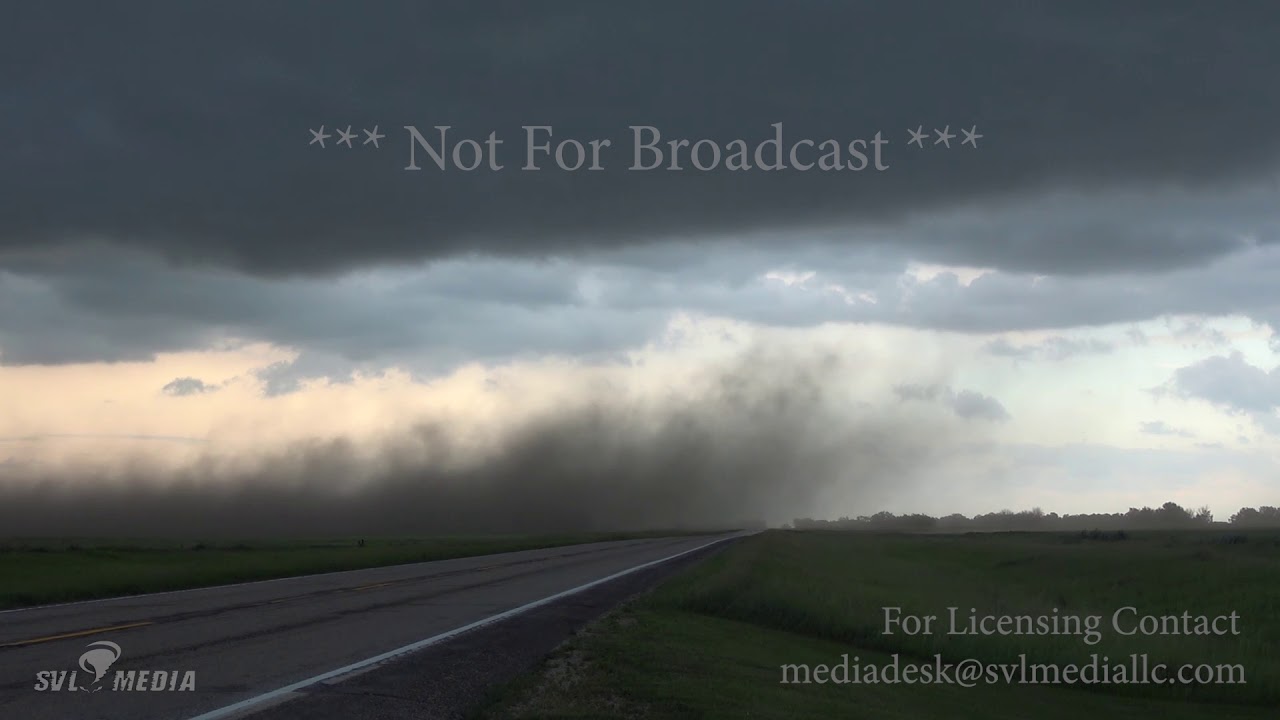 Jason Bednar - Pingree, ND - Severe Thunderstorm, Gustnado Ripping up Dirt and Dust - July 8th, 2019
A close up look at fast moving, rising, dirt and dust under the gust front of a line of severe storms in eastern North Dakota around 6:00 pm on July 8th, 2019.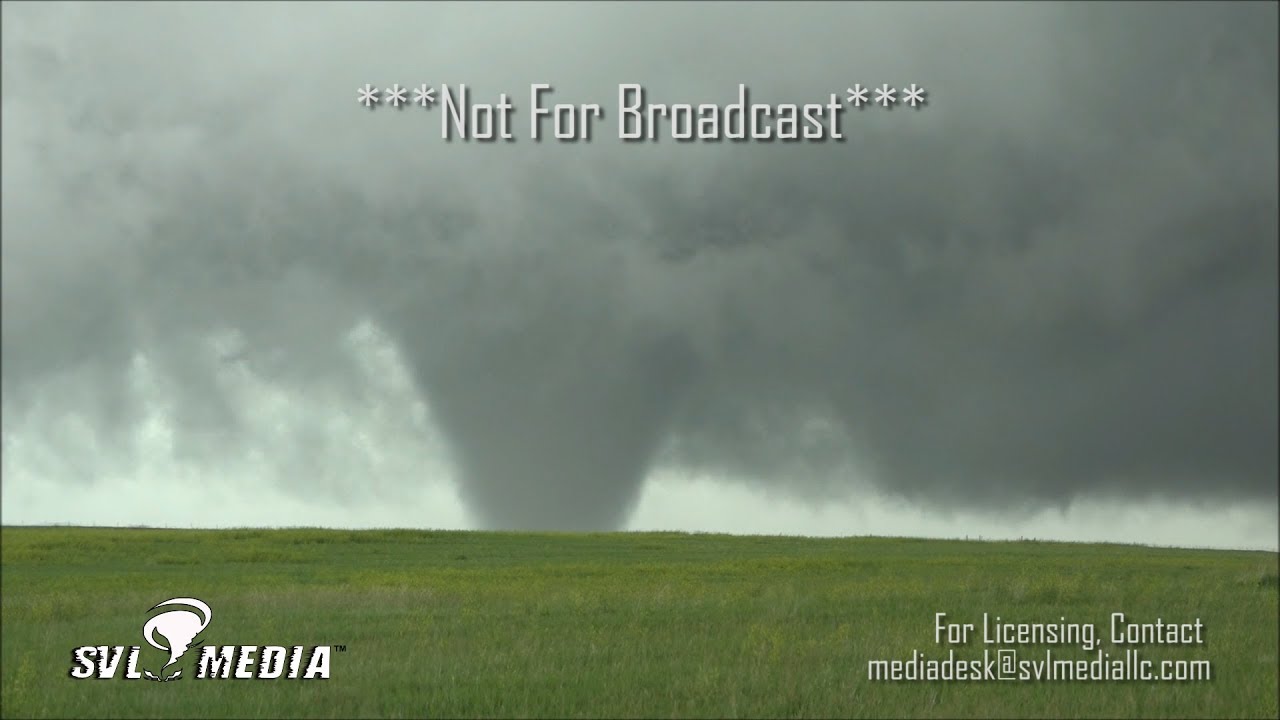 Nathan Moore Chugwater Wyoming Tornado July 4th 2019 - Full Life Cycle - FINAL
Full Life Cycle of two tornadoes near Chugwater, WY on independence day, 2019. Very clear view of large cone tornado in open field.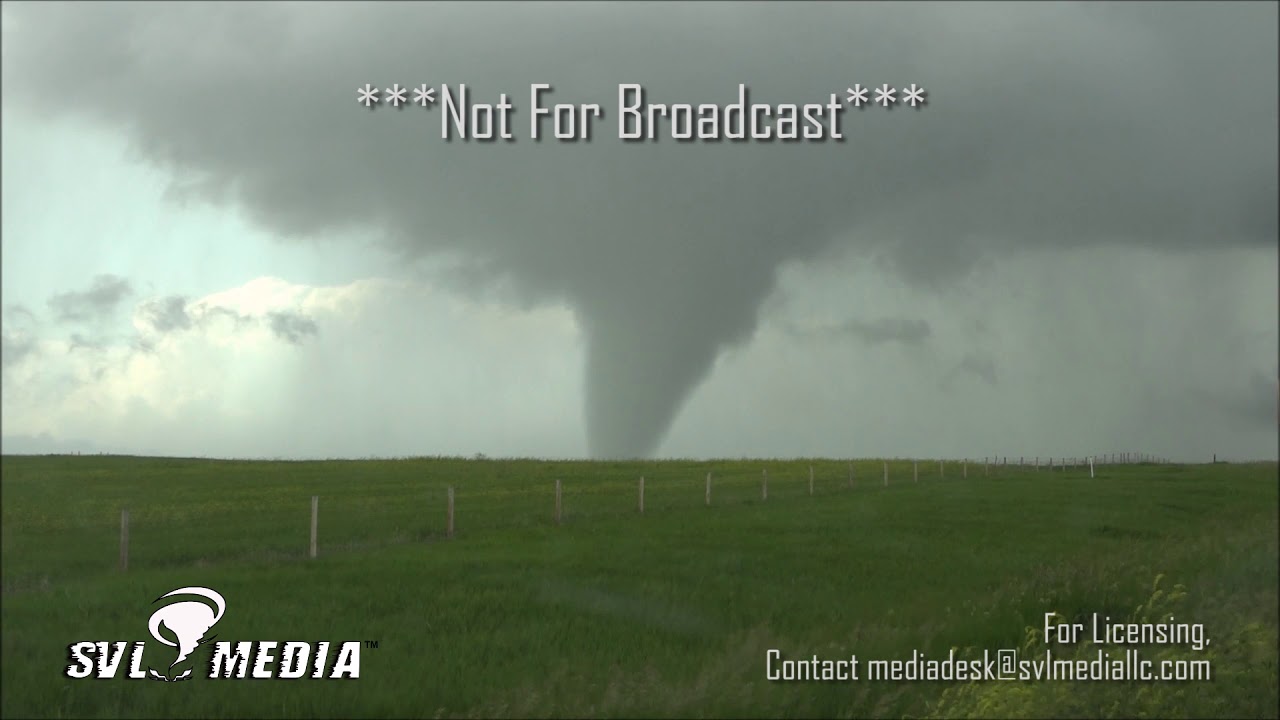 Nathan Moore - Chugwater, WY - Cone Tornado July 4th, 2019
Epic July 4th, 2019 Independence Day Tornado in Chugwater, WY. Large Cone Tornado very clean view.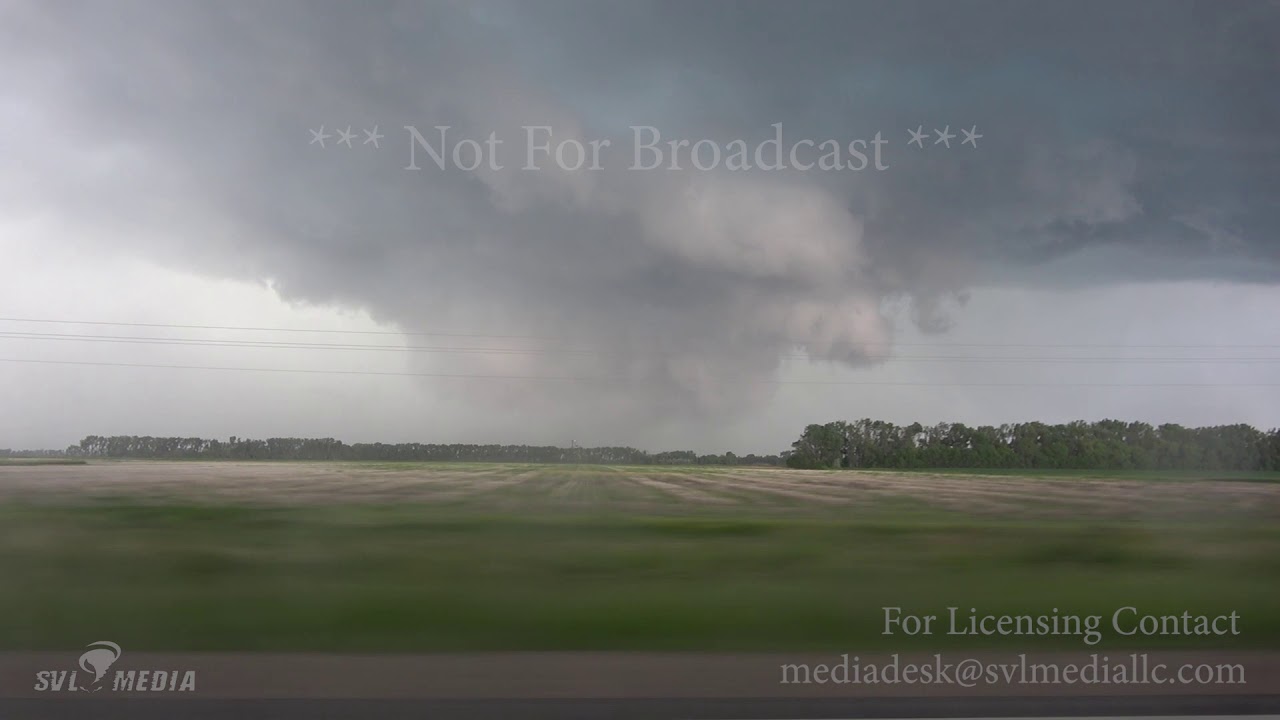 Jason Bednar - Kindred, ND - Severe Thunderstorms Bring Heavy Rain and Winds to Eastern North Dakota - July 3rd, 2019
This severe warned thunderstorm tracked from Nome to Kindred, ND was one of several storms that brought heavy rain, strong winds, and hail to the eastern Dakotas on July 3rd. The first minute is storm structure accompanied by timelapses. At the one minute mark is scenes of heavy rain and wind in Kindred, ND. The final lighting lit timelapse was over Lake Tewaukon near the ND/SD border. July 3rd, 2019 from 7:00 to 8:30 PM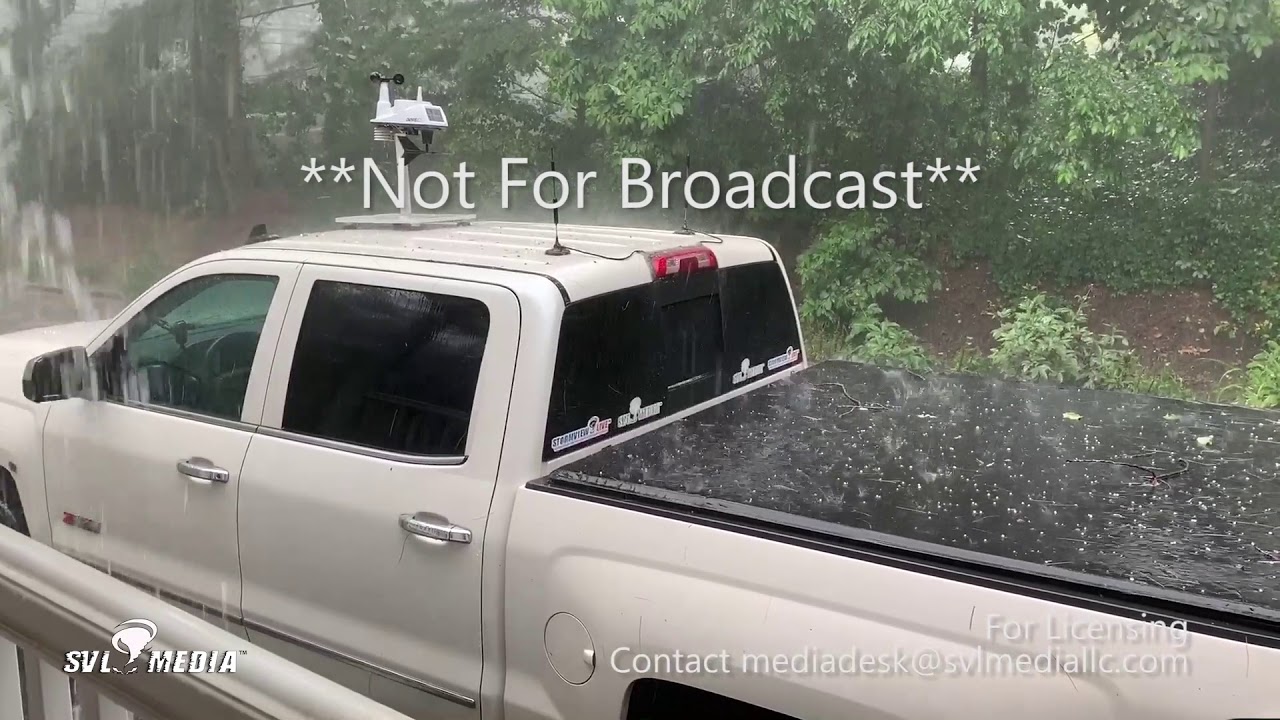 Cary Meltzer - Hauppauge, New York - Severe Thunderstorm With Hail And Wind Damage - June 30th, 2019
Severe thunderstorm with damaging winds and pea sized hail. A large 3" tree fell on a vehicle and shattered the sunroof causing major damage. Several other large trees down.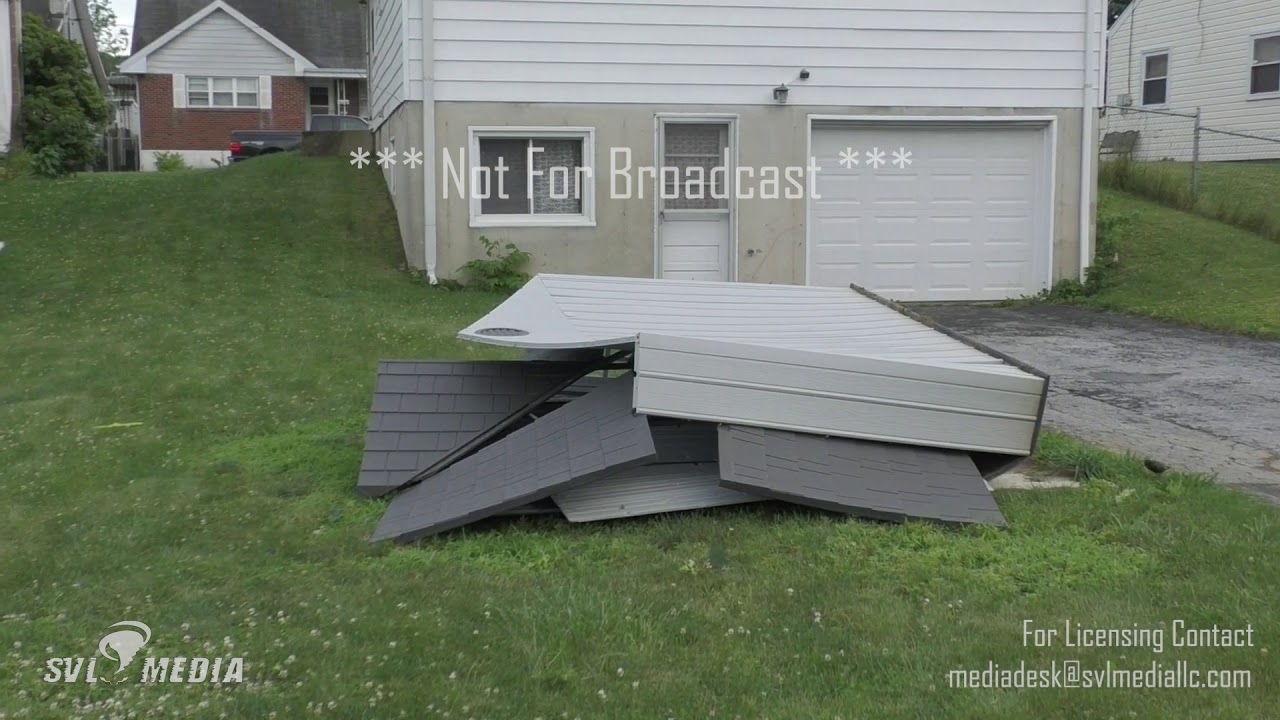 Kyle Bower - Allentown, PA - Severe Microburst, Multiple Cars and Trees Damaged - June 29th 2019
Multiple vehicles, and trees damaged from severe microbust early this evening.
Jason Bednar - Moorhead, MN - Morning Commute Strong Thunderstorms - June 27th, 2019
A line of storms and a shelf cloud greeted commuters this morning in the Fargo-Moorhead area around 7:00 AM.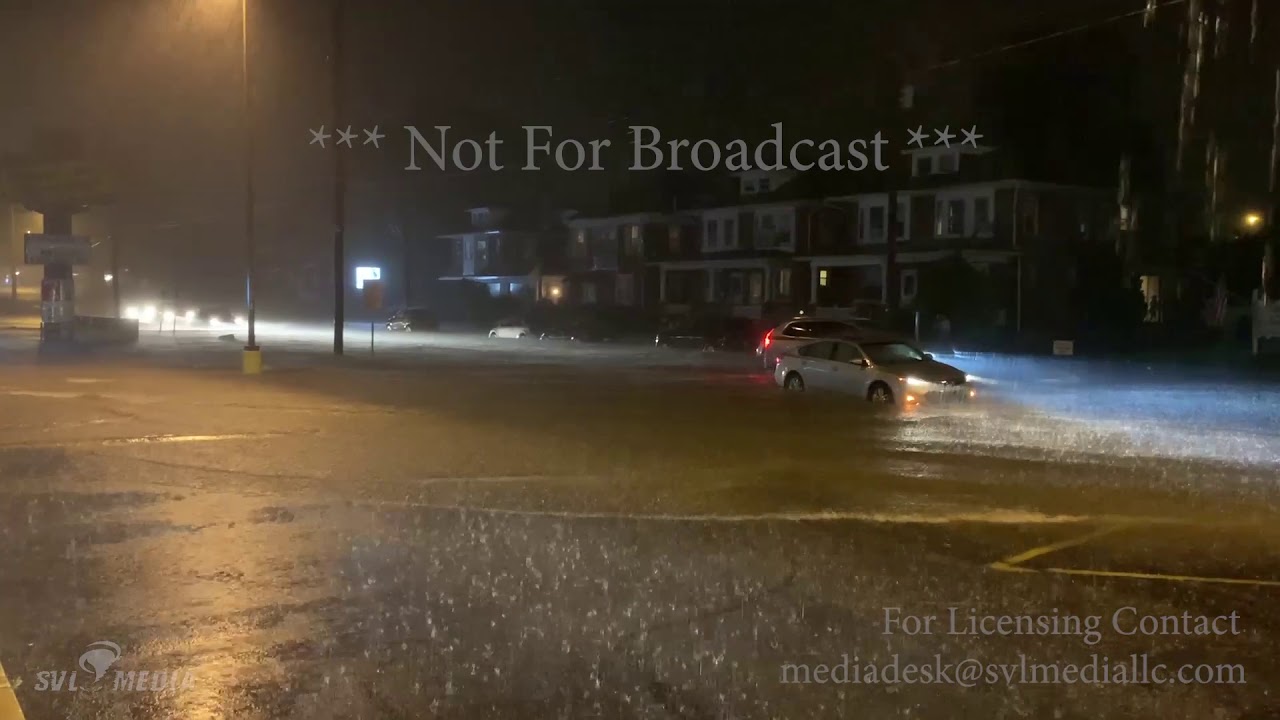 Ed Oswald West Lawn PA Flash Flooding Stranded Vehicle June 20th 2019 1230AM
Myerstown, PA (Lebanon County), West Lawn, PA (Berks County) Description: First group of clips (4 IN TOTAL) is flash flooding through a gas station parking lot and into a used car dealership in Myerstown, Lebanon County, PA. Includes shot of SUV passing through water. Second group of clips (3 IN TOTAL) is cars making their way through water over a street in West Lawn (near Reading), Berks County, PA. One car is stalled in water, and a nearby business has water to its doors.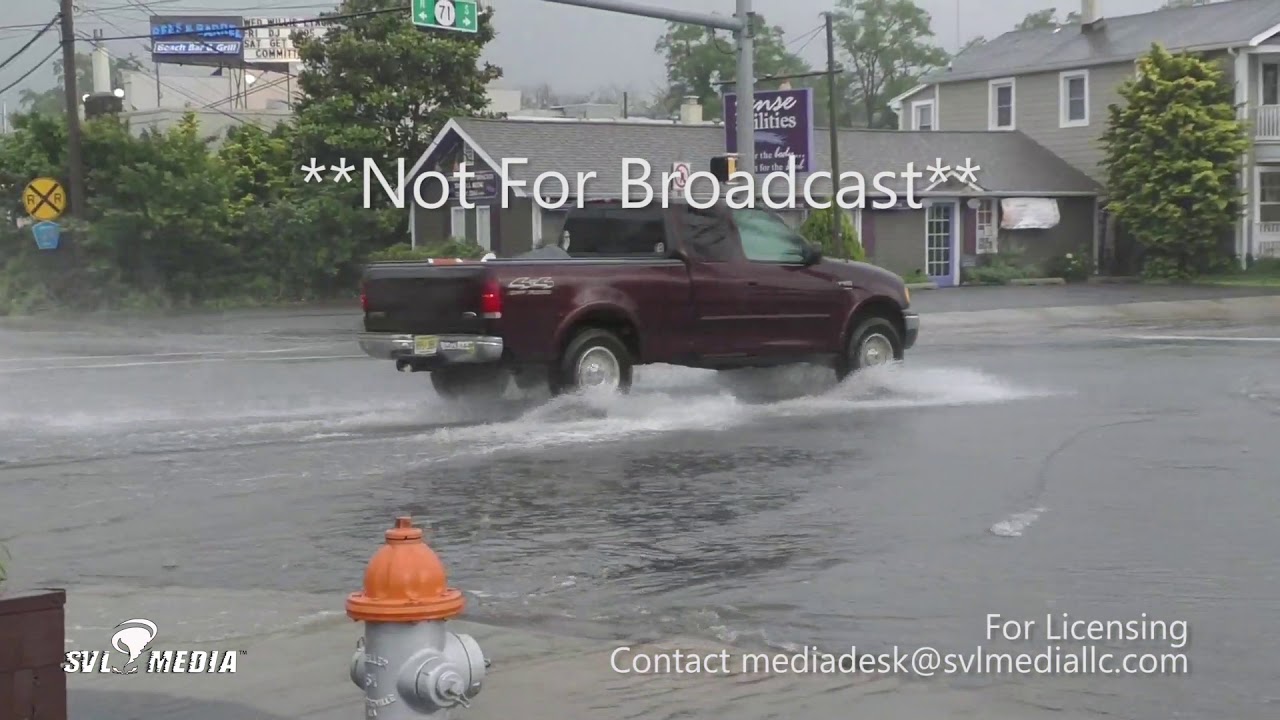 Kyle Bower - Sea Girt, New Jersey - Road Flooding At The Jersey Shore - June 18th, 2019
Judas Creek floods Route 71 at the Jersey Shore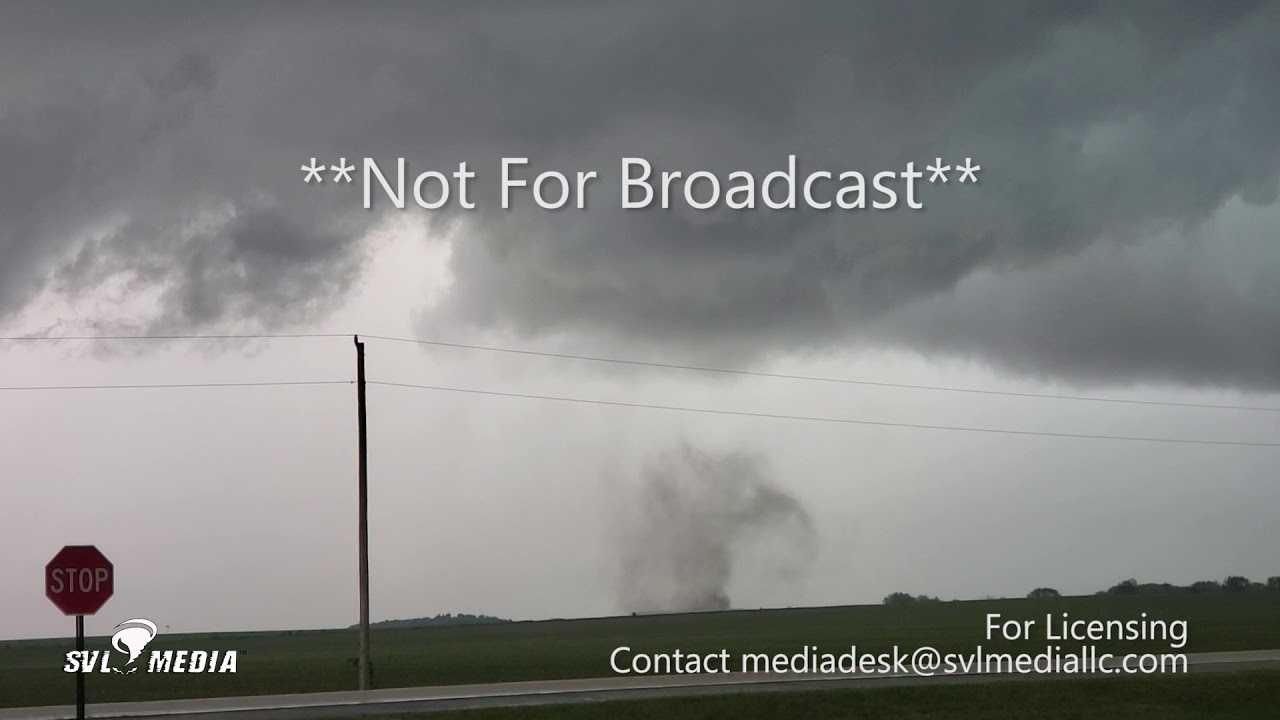 Bill Kranski - Chester, Iowa - Ground Circulation/Possible Tornado - June 15th, 2019
Brief tornado, landspout...gustnado?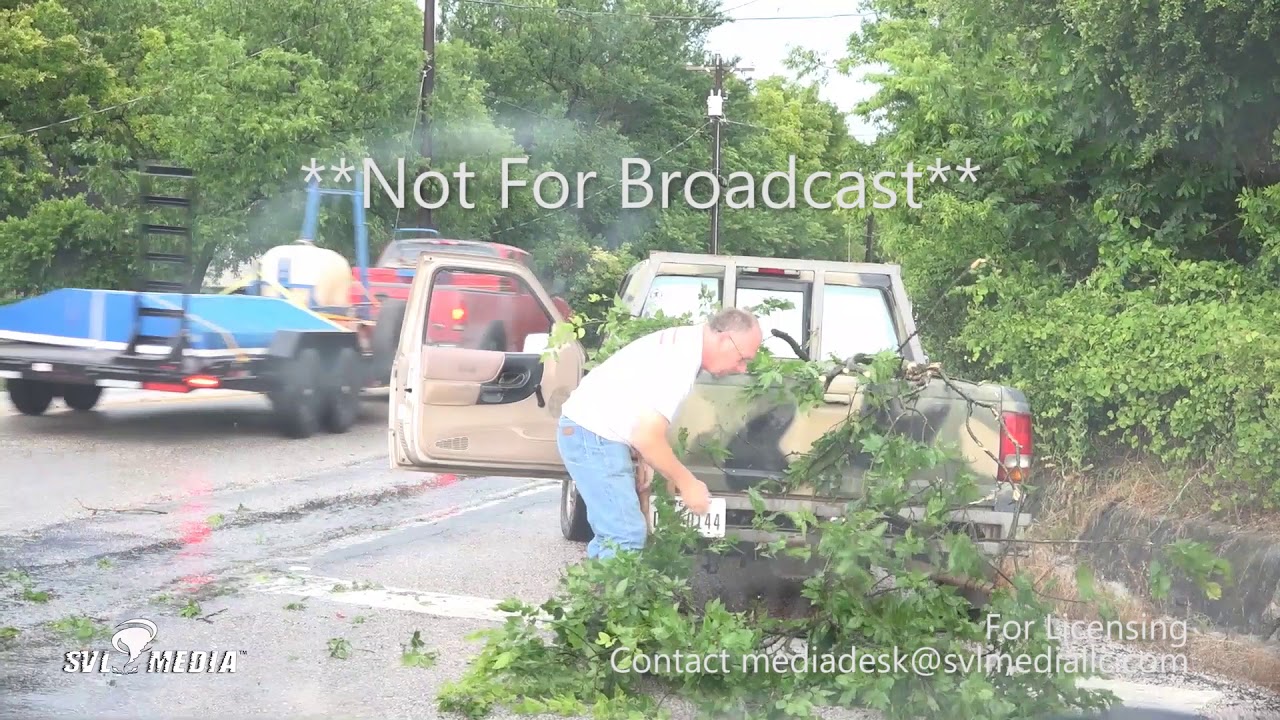 Bret Hendrickson - Hamilton, Texas - Flooding and Tree Damage - June 9th, 2019
Measured 70mph wind gusts in city limits. Lots of tree damage. Flooding becoming a concern. Several roads impassable.
Nathan Moore - Burlington, Colorado - Close View Of A Tornado - June 8th, 2019
Tornado formed just west of Burlington Colorado. Nearly hitting traffic along I70. Rope Tornado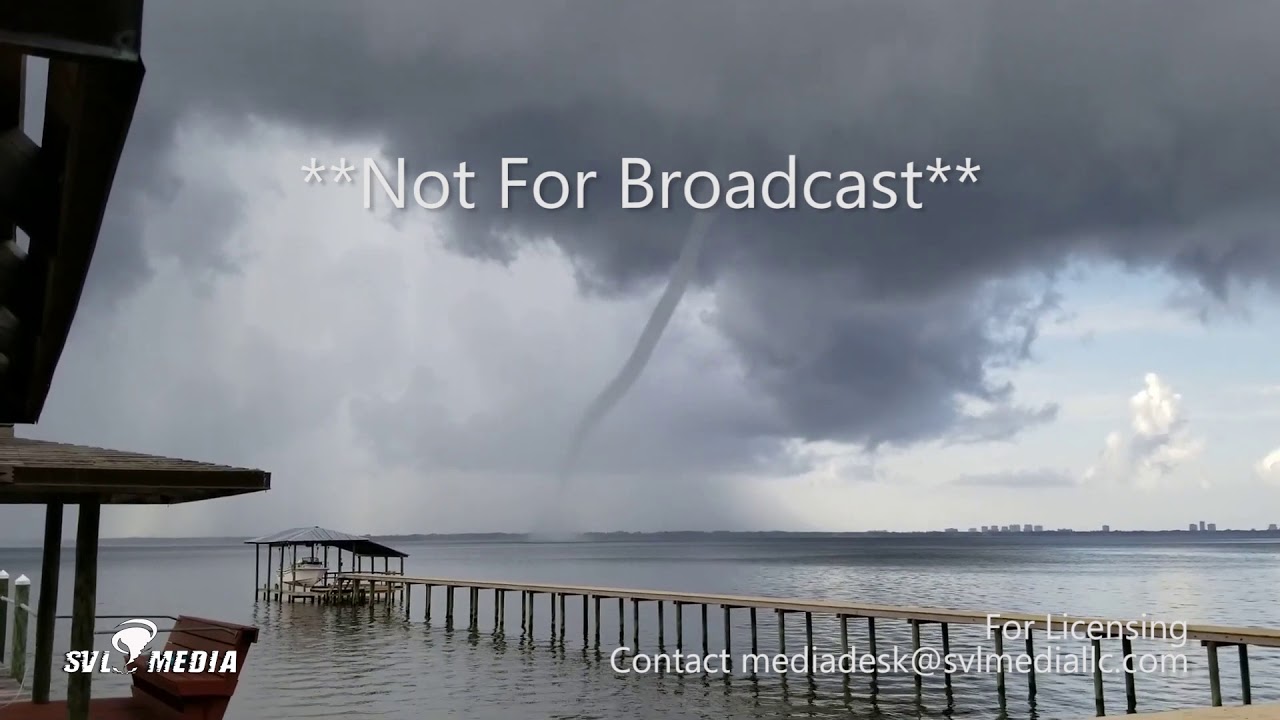 Doug Roberts - Lillian, Alabama - Waterspout - May 31st, 2019
Waterspout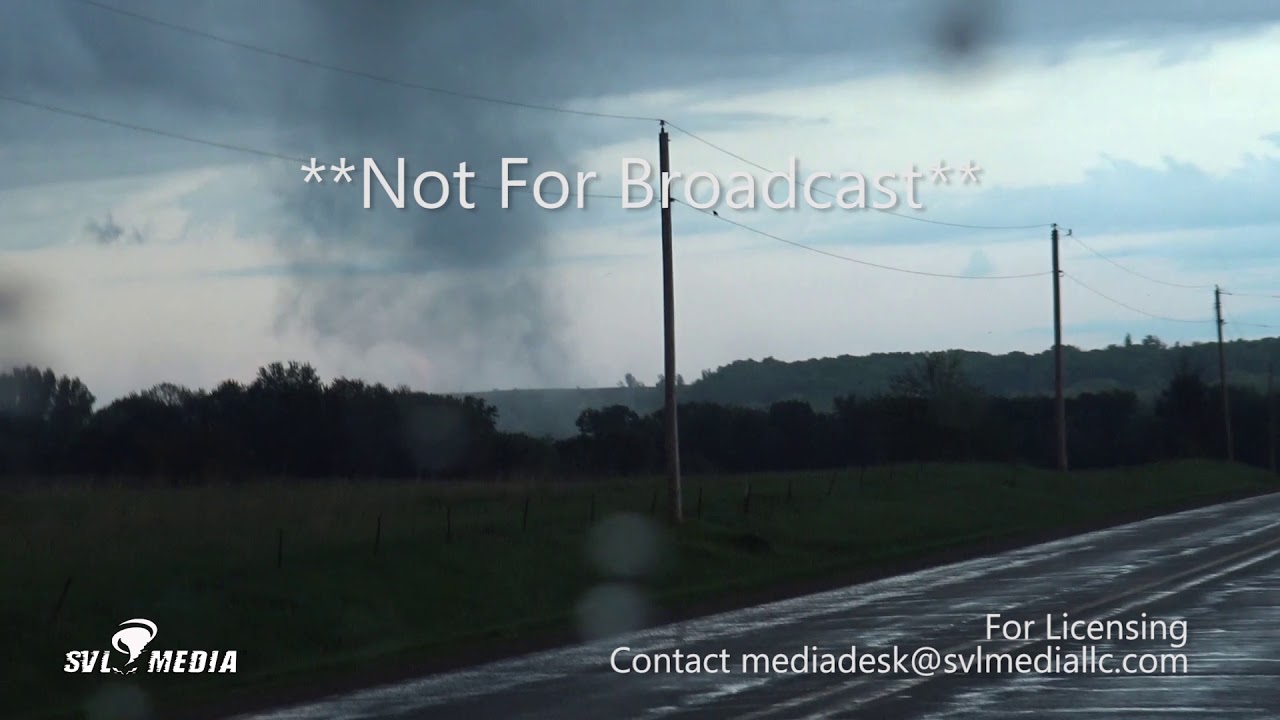 Brandon Pirrone - Hubbard, Iowa - Close Up Tornado/Debris - May 29th, 2019
Tornado with debris and sheet metal being lofted in the air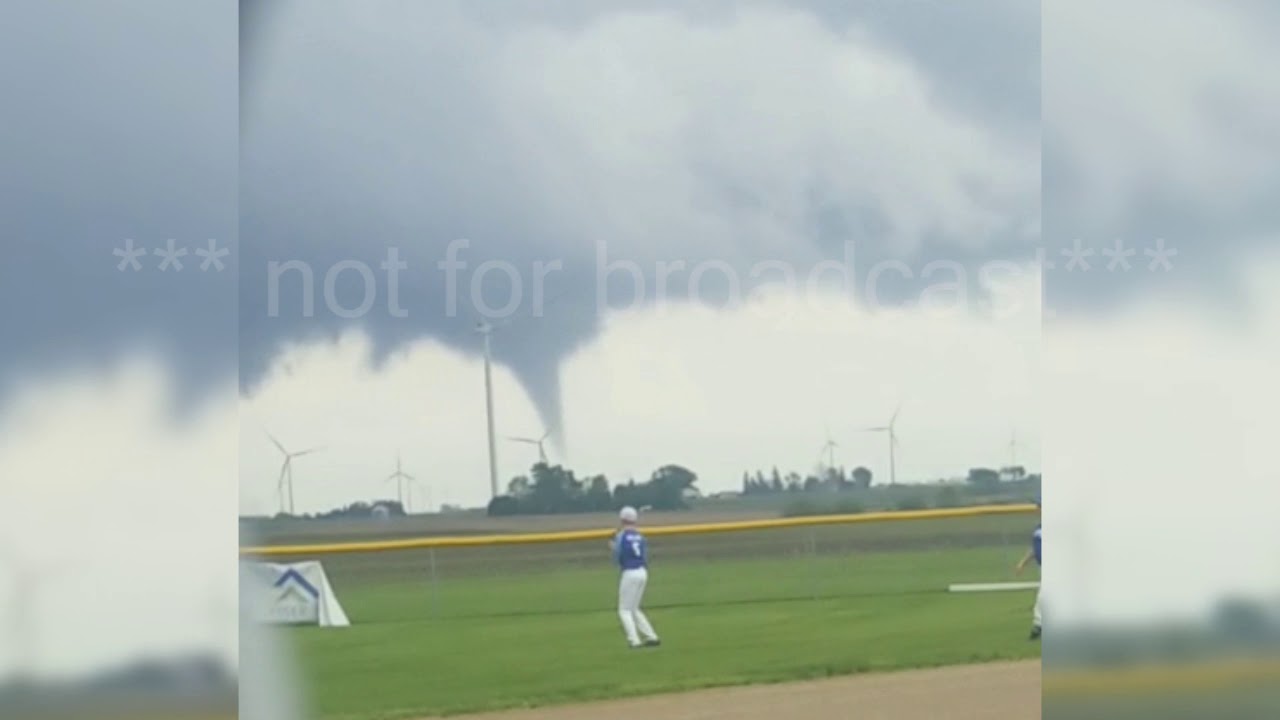 Jamie Brennan Tornado During a baseball game? 5-29-19
Jamie Brennan Tornado During a baseball game? 5-29-19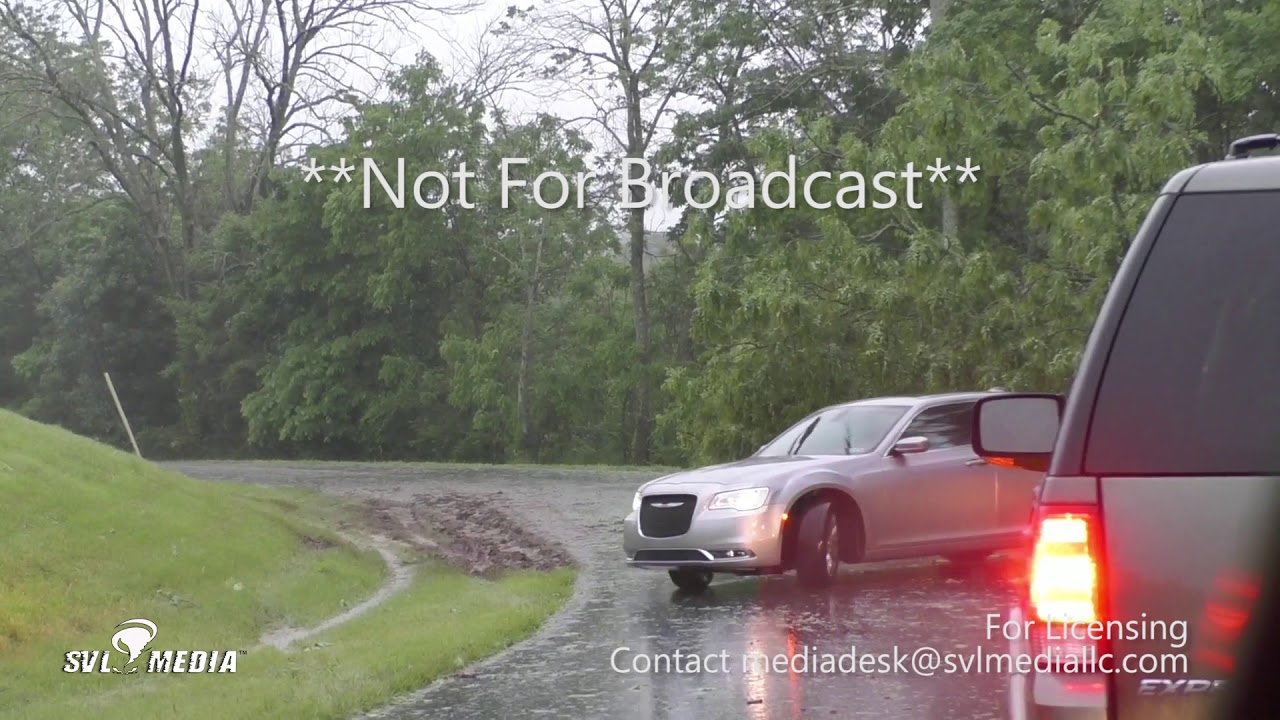 Kyle Bower - Sumneytown, Pennsylvania - Storm Damage - May 29th, 2019
Storm Damage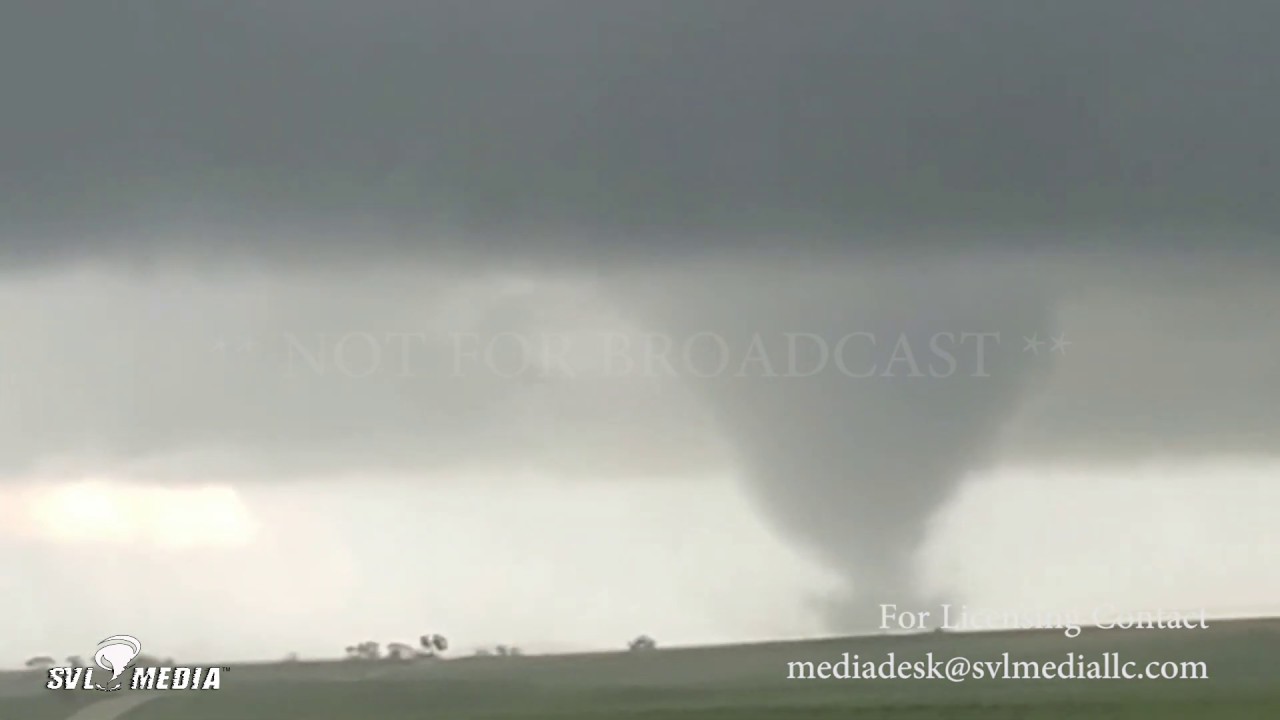 Darren Stokes SW Tipton KS 05282019 1754
Large Tornado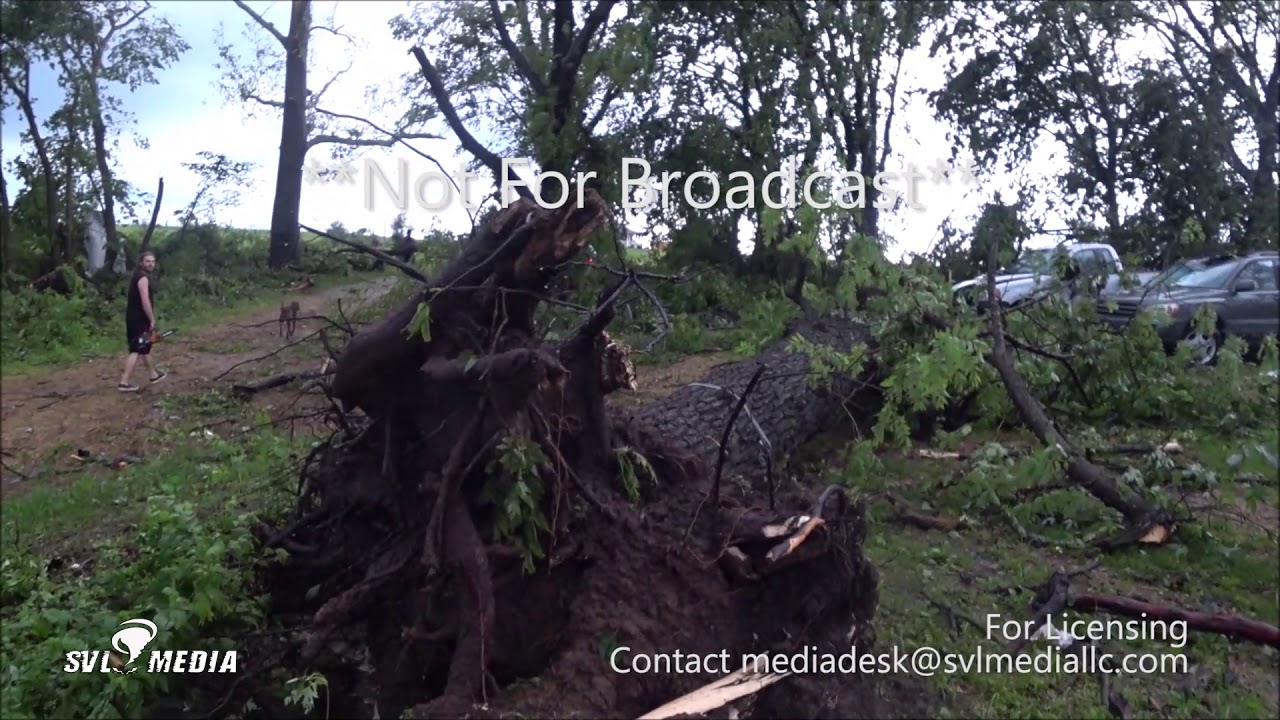 Stephen Howe - Linwood, Kansas - Tornado Aftermath - May 28th, 2019
Aftermath of tornado that hit Linwood, KS. Footage is exclusively of the outlying homes to the northeast of downtown Linwood.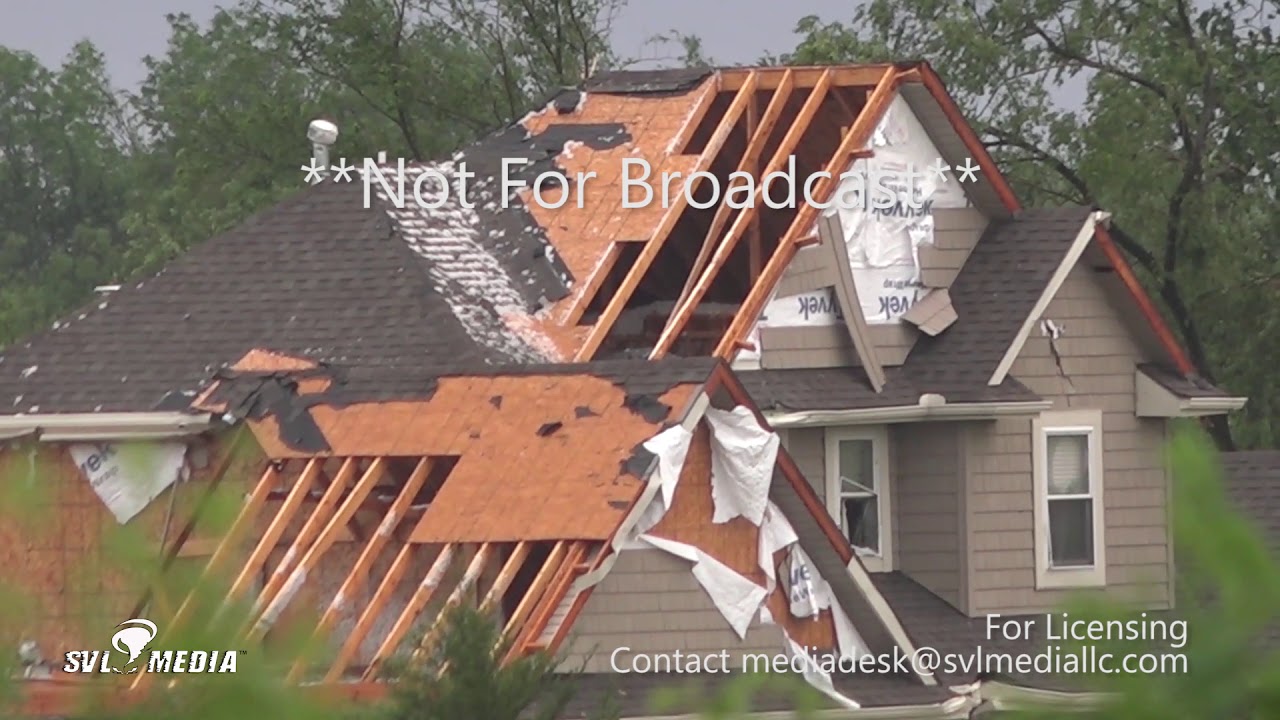 David Baxter - Linwood, Kansas - Tornado And Damage - May 28th, 2019
Tornado footage of large rain wrapped wedge tornado. Also major damage to Linwood community homes.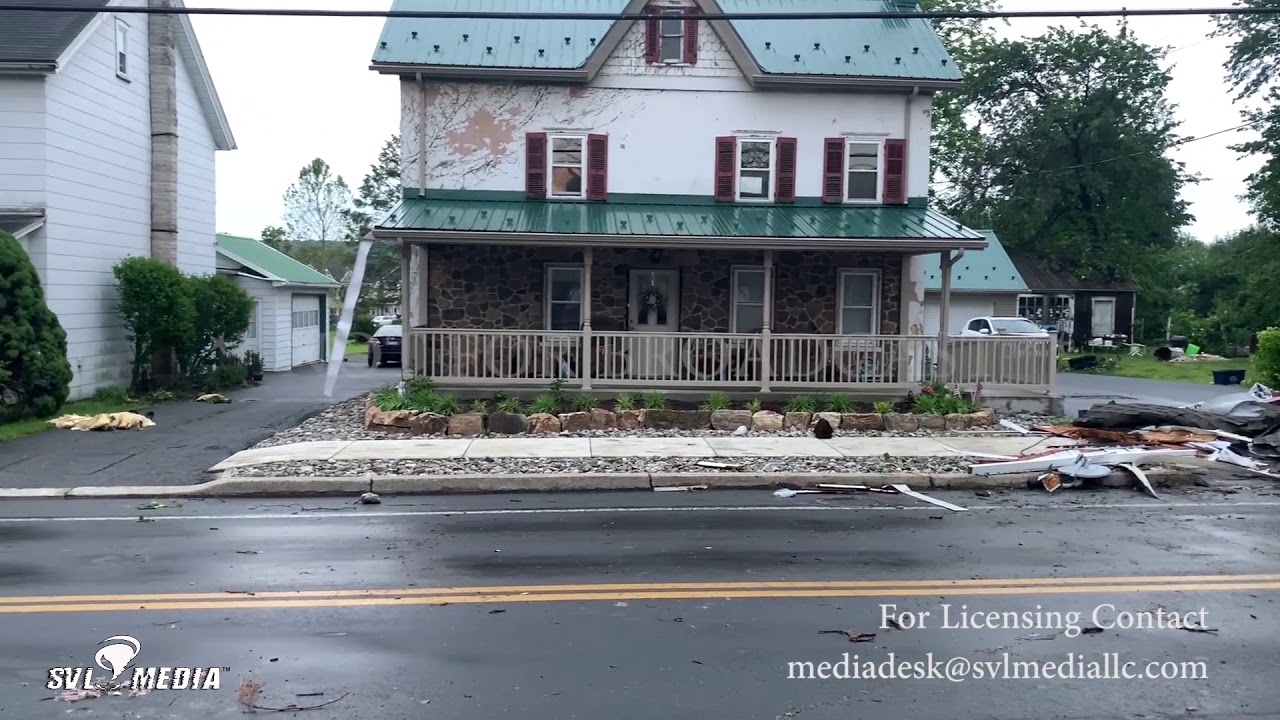 Kyle Bower SVLMedia Morgantown PA Tornado Damage 05282019
Morgantown PA Tornado Damage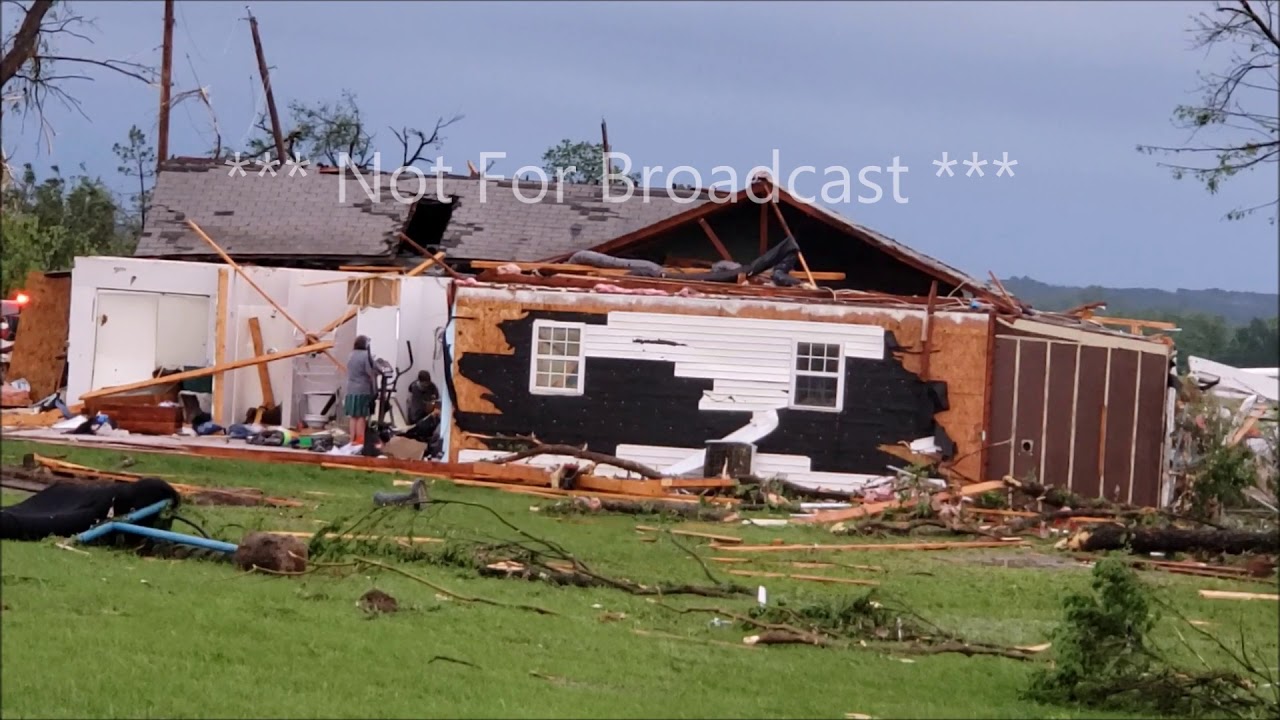 Nathan Moore Cory Grayson Linwood Kansas Tornado Damage inside outer tornado bands May 28 2019
Major tornado damage from Linwood Kansas.. Also inside the outer bands of the tornado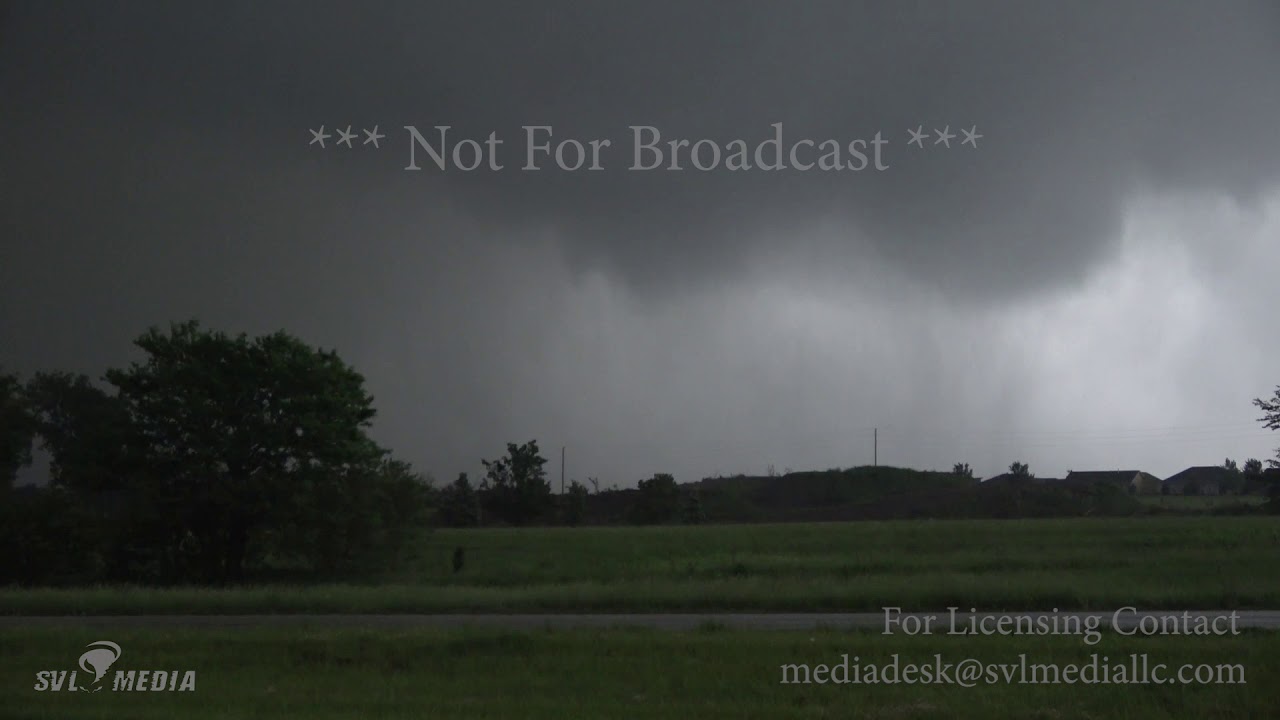 Scott Kasper - Lawrence, KS - Rain Wrapped Tornado and Damage Aftermath - May 28th, 2019
Close up view of the rotating rain curtains surrounding a rain wrapped tornado that damaged areas near Lawrence, KS and a few aftermath damage scenes.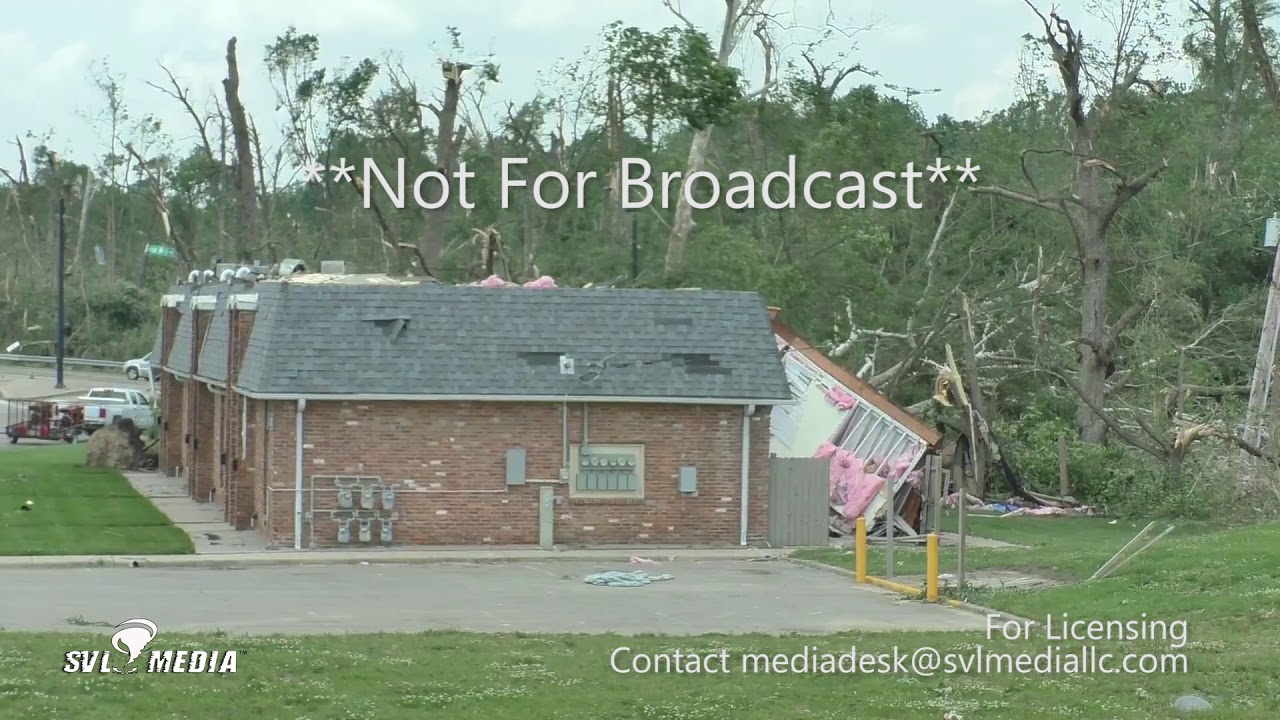 Jennifer McMahan - Dayton, Ohio - Tornado Damage Plus Interview - May 28th, 2019
Interview, cleanup, Tornado Damage, american flag among damage/debris.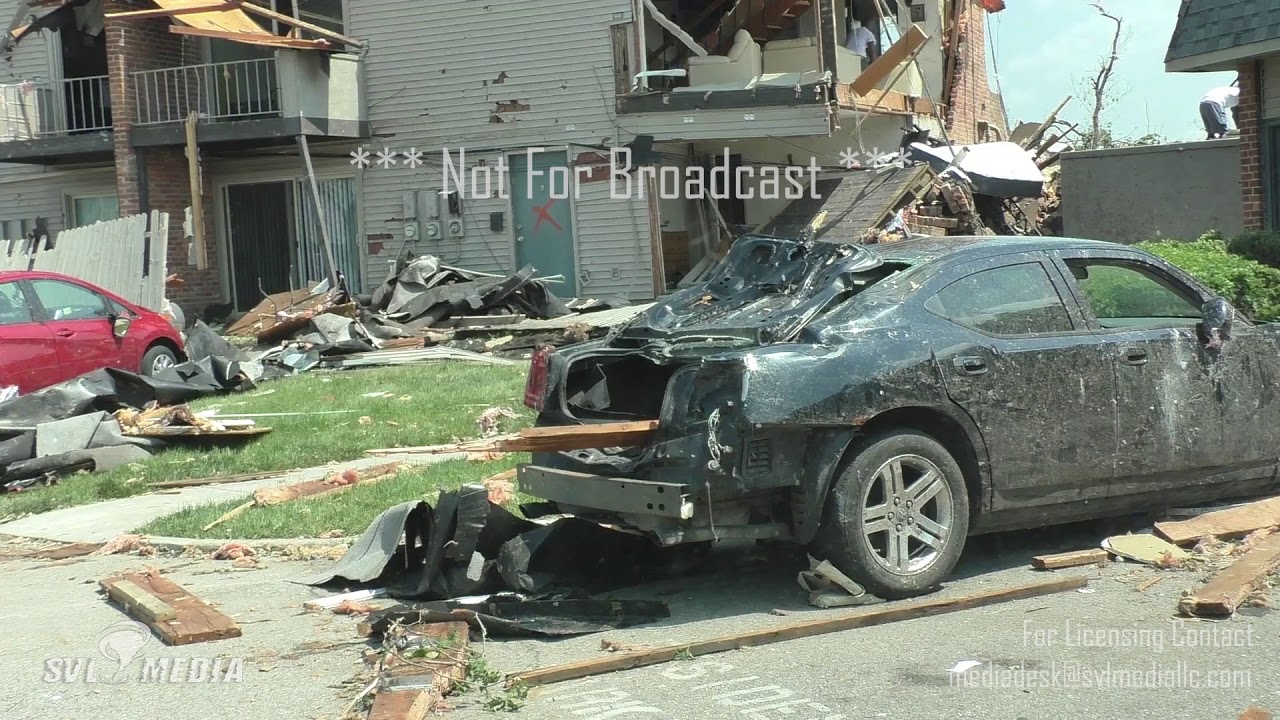 Jennifer McMahan - Extensive Tornado Damage - Dayton, Ohio - May 28th, 2019
River's Edge Apartment's tenant sifting through completely destroyed unit. Extremely bad damage to the top floor of the building. Several other clips of the damage in the surrounding area. Filmed today, 5/28/19 from 11:00 to 12:00 eastern.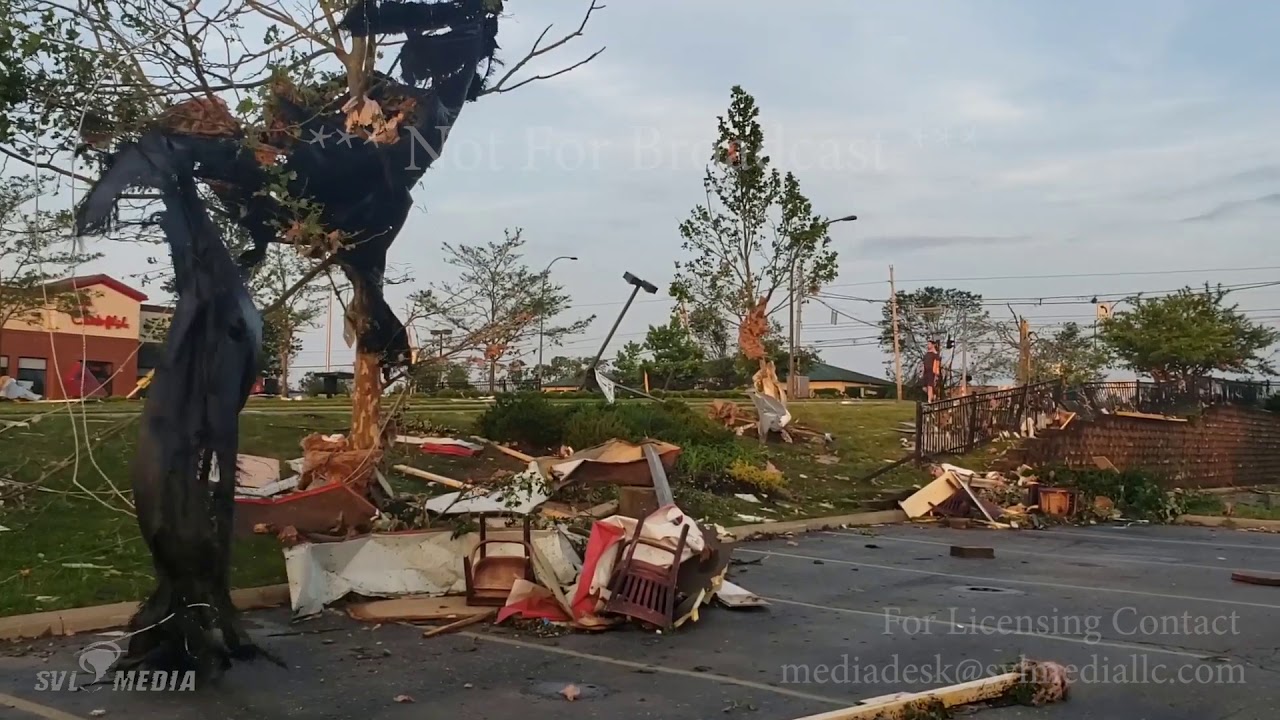 Jacob DeLong - Beavercreek, Ohio - Daylight Severe Tornado Damage - May 28th, 2019
Tornado damage at first daylight in Beavercreek, Ohio. Severe damage to a grocery store and several other structures, vehicle smashed up by debris, power poles down, crews working. 7:00 AM eastern