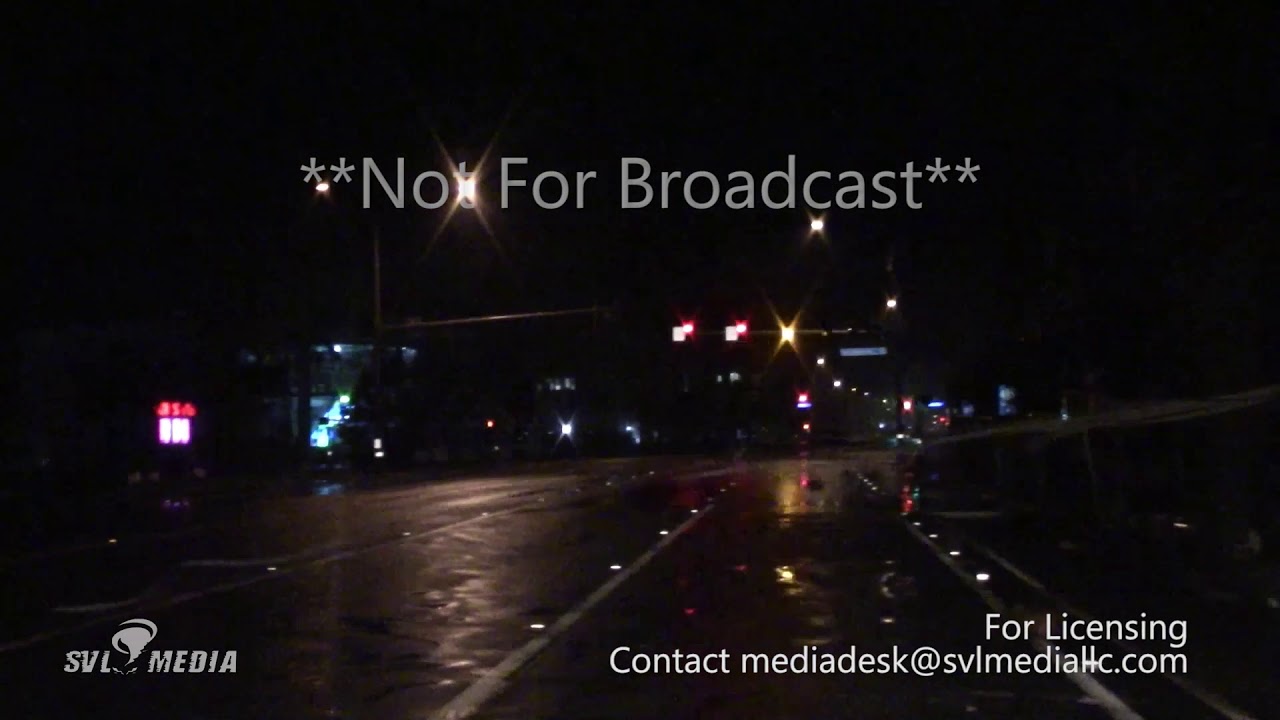 Deborah Dawkins - Gulf Shores, Alabama - Power Flashes/Power Outages - October 28th, 2020
Hurricane Zeta knocks out transformers in Gulf Shores and takes down power in Perdido Key Florida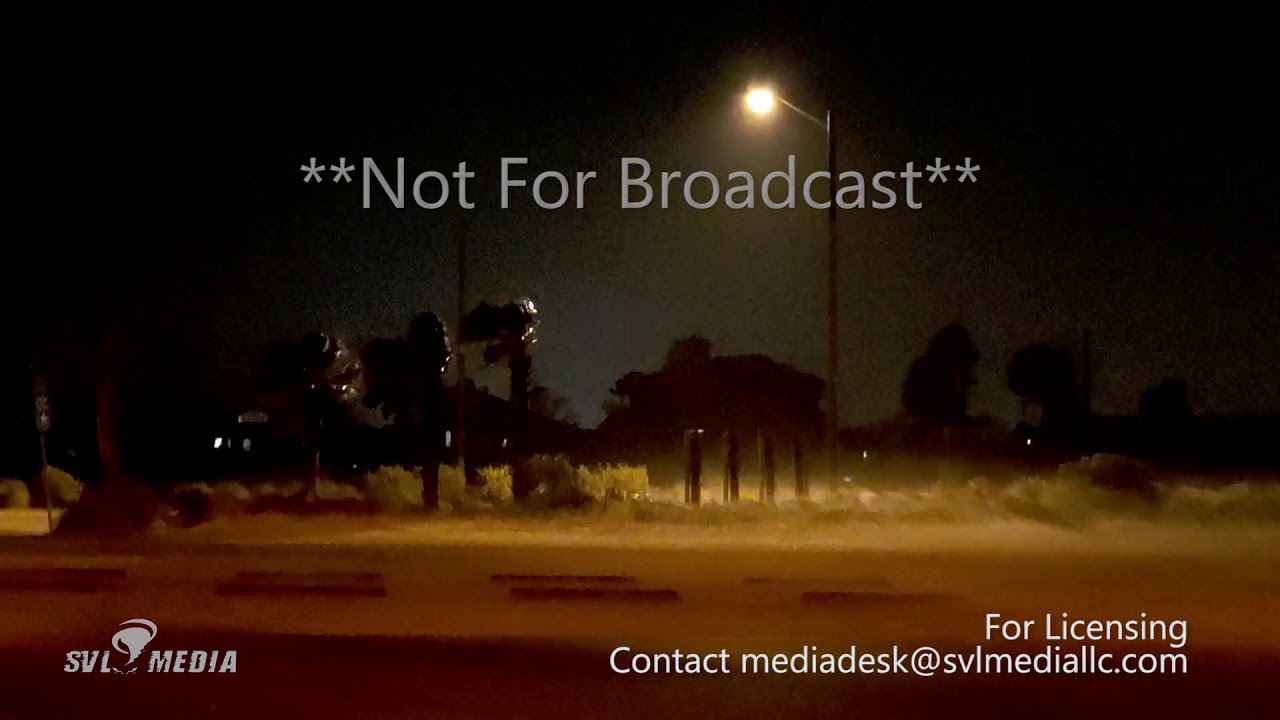 Deborah Dawkins - Gulf Shores, Alabama - Hurricane Zeta Slams Gulf Coast - October 28th, 2020
First signs of Hurricane Zeta approaching the Gulf Coast at Perdido Key Florida Hurricane Zeta pounds on Gulf Shores Alabama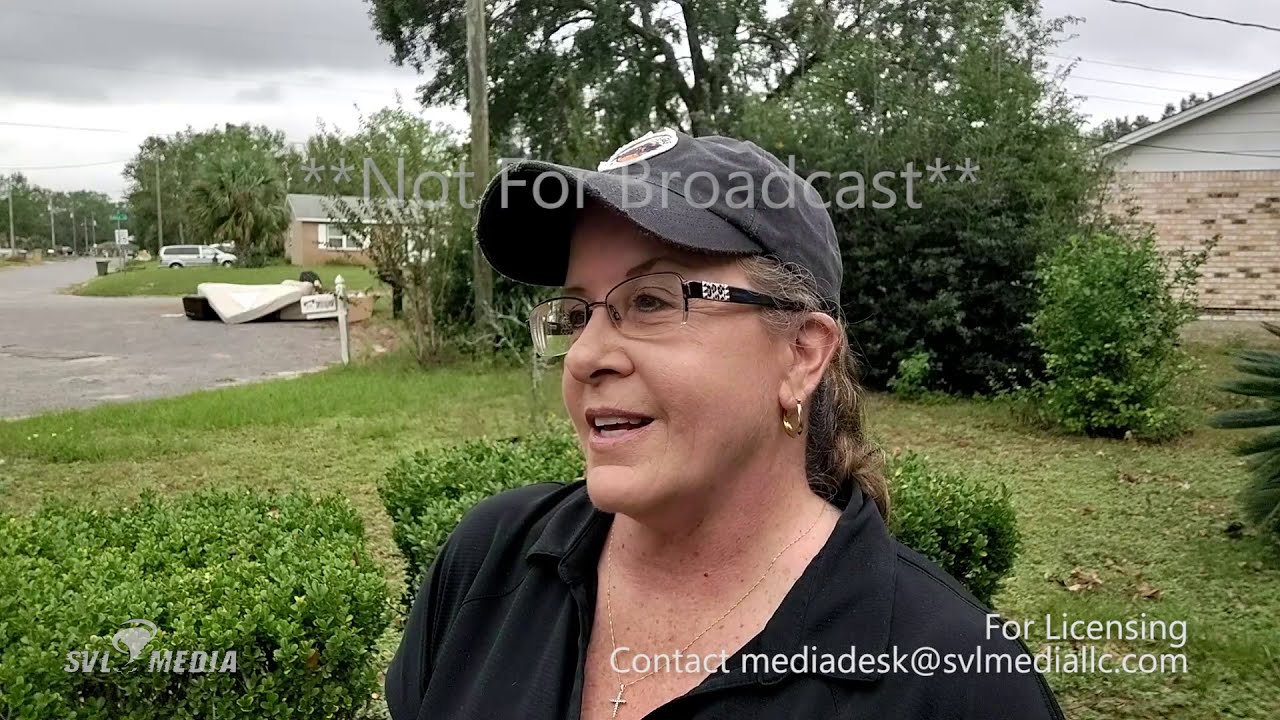 Deborah Dawkins - Pensacola, Florida - Storm Prep and Interview - October 27th, 2020
*As Hurricane Zeta looms in the Gulf, Lost Key Marina & Yacht Club in Pensacola Florida show piles of debris and still cleaning up after Hurricane Sally. *Perdido Key communities continue to collect & clear hurricane damage *Pensacola resident storm tracker Deborah Dawkins talks about home hurricane preparation while planning to track Hurricane Zeta *Pensacola and Perdido Key residents continue cleaning up their communities while anticipating Zeta's approach Interview: Deborah Dawkins of Pensacola Florida, SVL Media Storm Tracker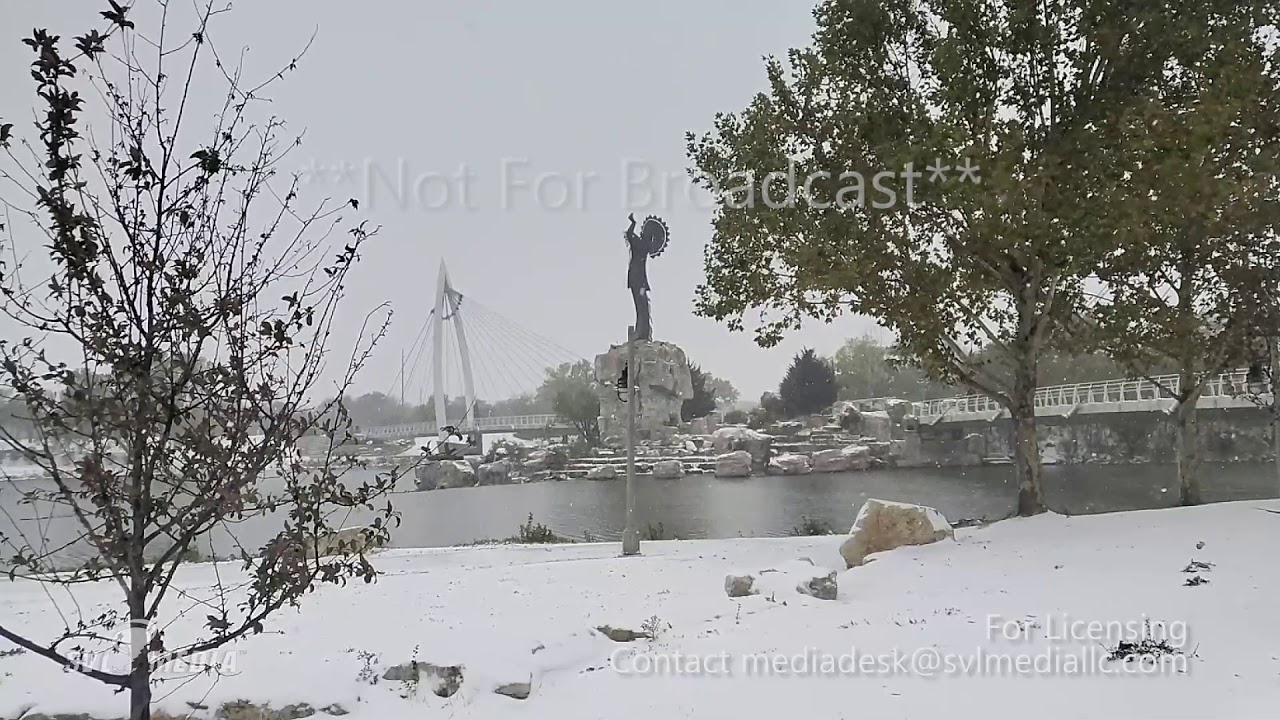 Tyler Kurtz - Wichita, Kansas - Slow Motion Snowfall - October 26th, 2020
Snow slow mo video of snow falling near the Keeper of the Plains.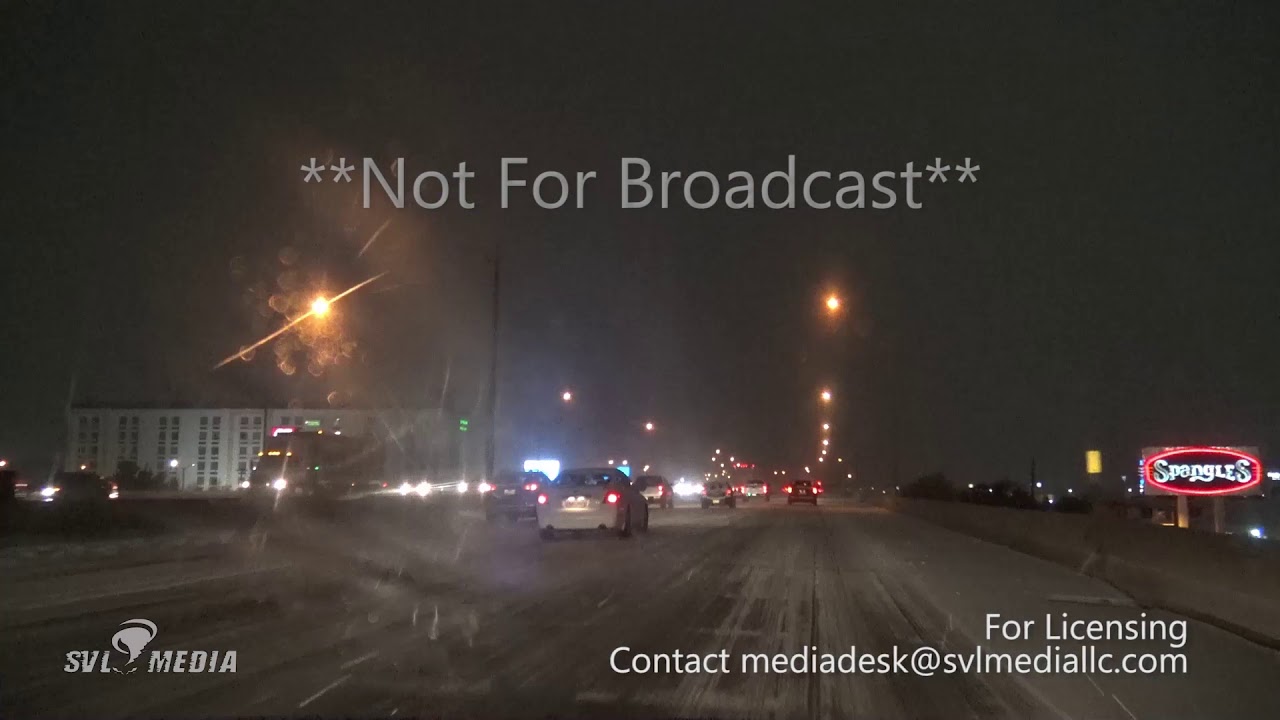 Tyler Kurtz - Wichita, Kansas - Snowpacked and Icy Roads - October 26th, 2020
First clip features a highway warning sign warning of snowpacked and icy roads. Clips following feature cars spun out in different ways due to the snowpacked and icy roads. Towards the middle and end features Highway US-54 backed up in morning traffic due to the conditions and cars on side of the road.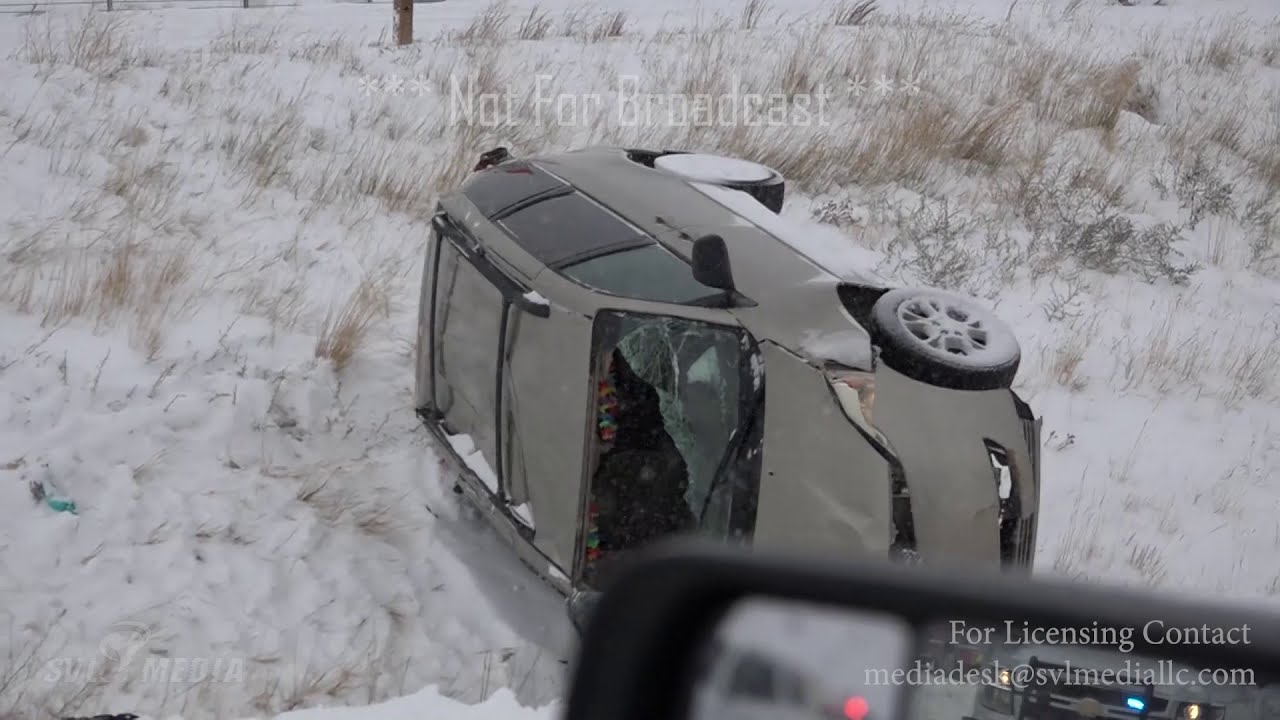 Loveland, CO - Rollover Accident on Interstate 25 - Oct 25th, 2020
Several vehicles involved in accidents along I-25 including a rollover. Injuries unknown.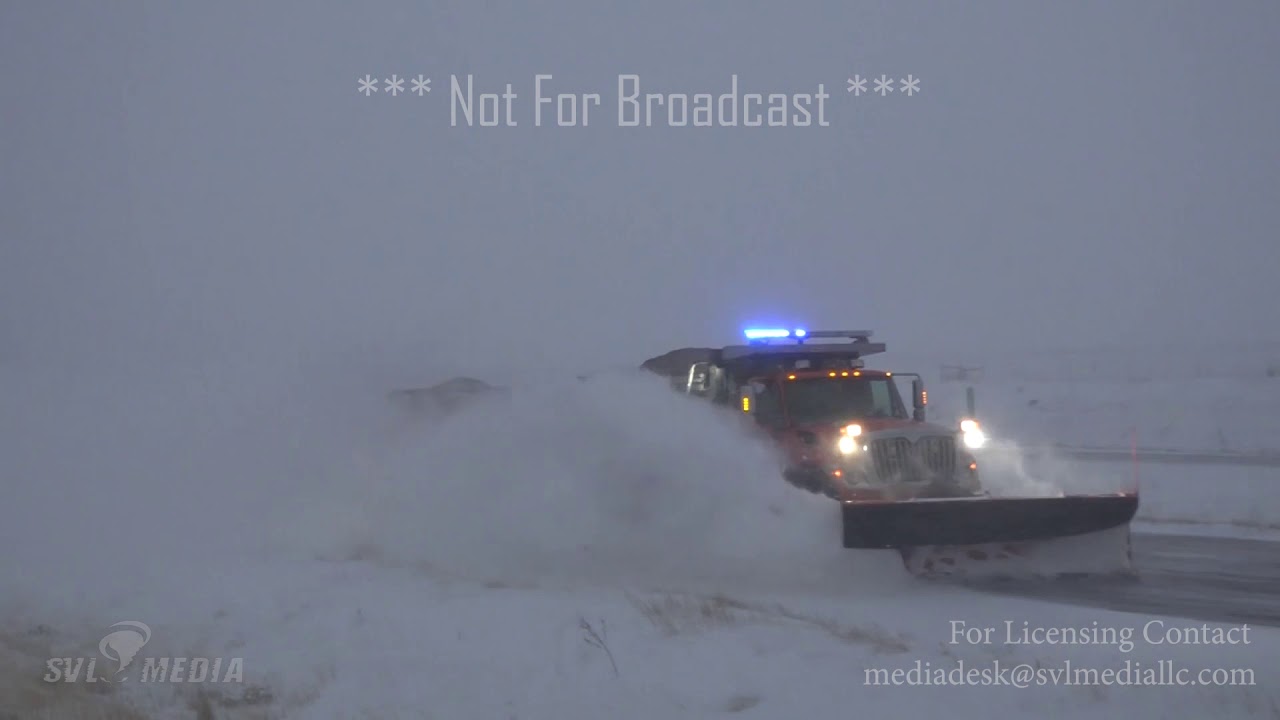 Loveland, CO - Major Accident Scene on I-25, Fire Fighters Extracting, Slide Offs - Oct 25th, 2020
Multiple Slide offs/accidents caused by winter conditions. Clips include: Multiple Slide offs Accidents Major I25 shut down injury accident with fire fighters extracting pinned victim behind semi. White out conditions Snow plows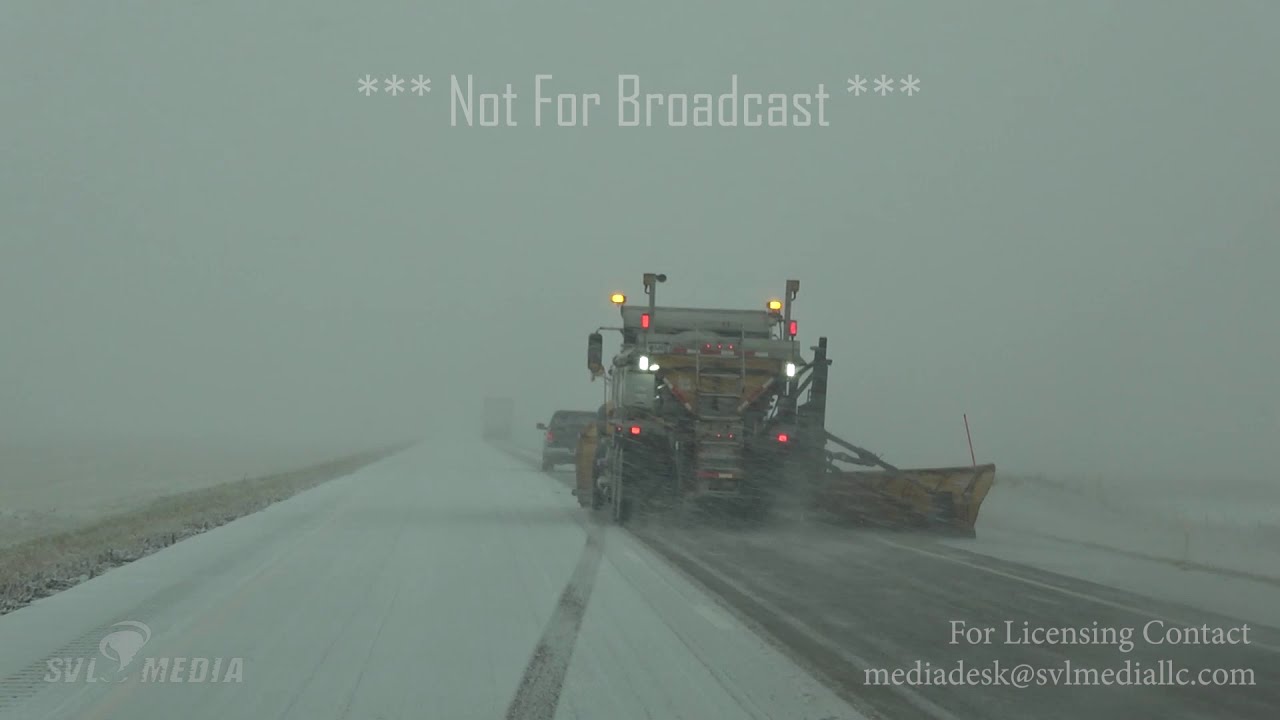 Summit, SD - Significant Snowfall, Difficult Travel along Interstate 29 - Oct 20th, 2020
Significant snowfall scenes in northeastern South Dakota this morning. Plows were out in full force trying to keep Interstate 29 clean. A semi off road trying to enter I-29 via on ramp being assisted by highway patrol, UPS truck seen in ditch, and one other vehicle stuck. Several scenes on I-29 of plows in action along with slow travel from slick conditions.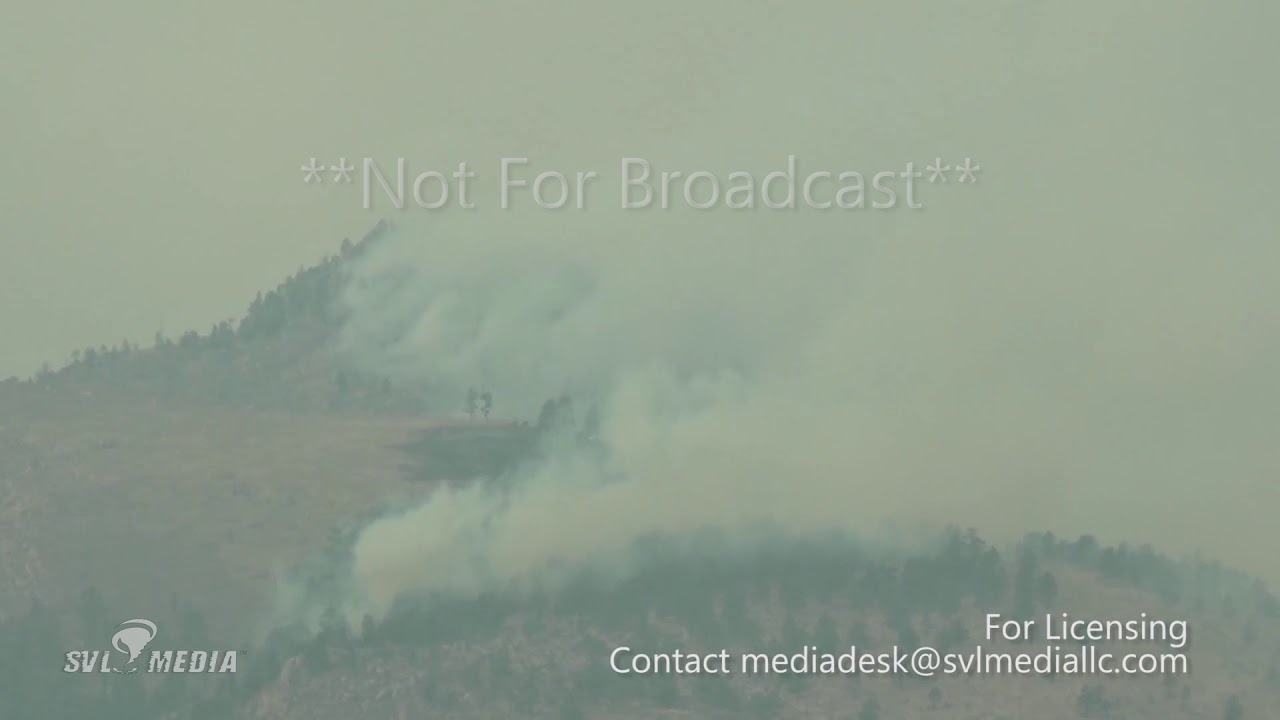 David Baxter - Masonville, Colorado - Cameron Creek Fire Approaches - October 17th, 2020
Rapid Fire Growth approaches Masonville with large smoke columns. Blaze seen on hillside
10/17/2020 Loveland, CO Cameron Peak Fire David Baxter
View from Loveland, CO at 1m of the Cameron Peak Fire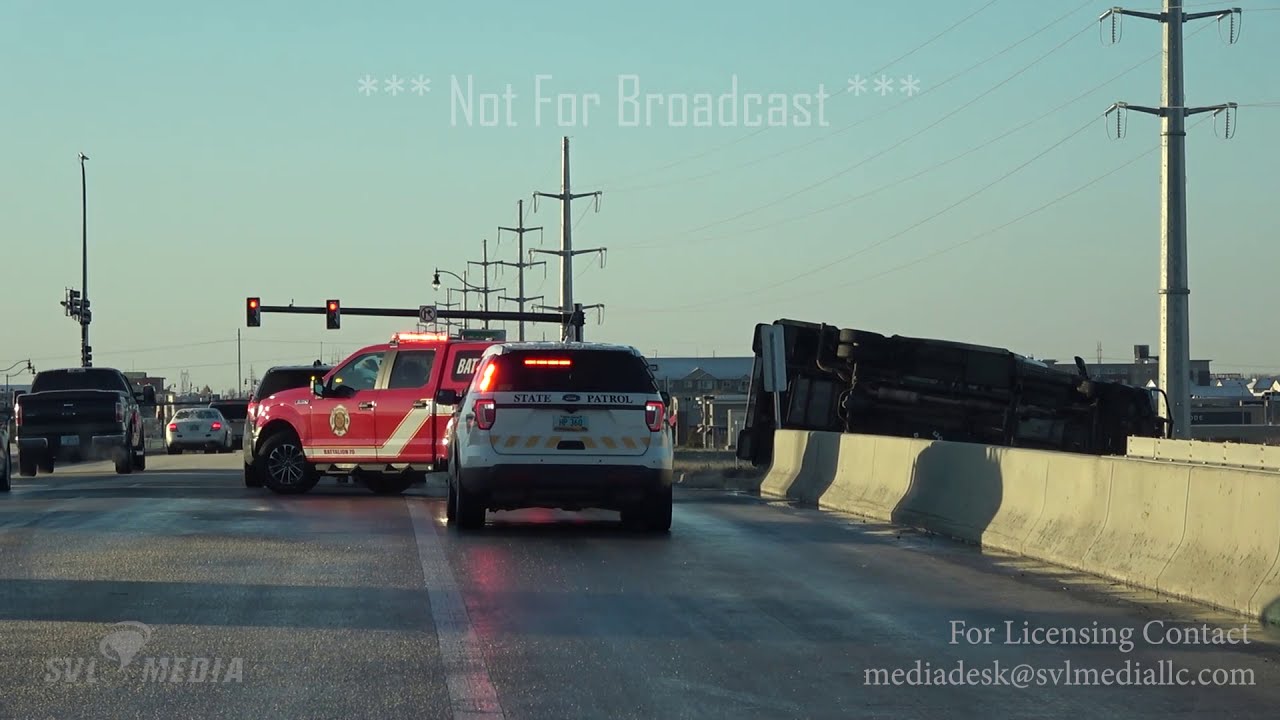 West Fargo, ND - Light Snow Creates Slick Roads and Causes Hazardous Morning Commute -Oct 16th, 2020
Early morning snowfall along with sub freezing temps caused several accidents around the Fargo area, especially near bridge decks. An ambulance lost control on Veterans over I-94 responding to an accident ending up on its side. Several vehicles ended up in the median on I-94 at Sheyenne St, unknown if any injuries from these accidents. A winter weather advisory is in place for parts of North Dakota as the first measurable snow is expected overnight tonight. Drone footage at the end shows the light accumulation with some fall colors along the Red River between Fargo and Moorhead.
Logan Giles - Ocean City, Maryland - Flooding/Waves - October 12th, 2020
Important to note: The boardwalk by the water is usually open, but was closed today due to overwash and very frequent wave action overwashing onto the boardwalk. Clip 1: Waves slam against the sea wall and splashing over onto the boardwalk Clip 2: Storm surge on the boardwalk and wave hitting the sea wall Clip 3: Car driving through the flooded roadway due to tidal flooding. Estimated ten inches of water at deepest points. Clip 4: Car driving through the flooded road and turning onto the underpass below Route 50 Clip 5: Tidal flooding in Lower Ocean City. This spot floods regularly during abnormal high tides Clips 6-9: Video of tidal flooding Clips 10-11: Storm surge and waves crashing against the sea wall Clip 12: Car driving through the flooded roadway Clip 13: Tidal flooding by the Route 50 overpass Clips 14-15: Storm surge and wave overwash Clip 16: Tidal flooding Clip 17: Car deciding not to drive through the flooded road Clip 18: Tidal flooding by a house
Jennifer McMahan - Crowley, Louisiana - Hurricane Delta Aftermath - October 10th, 2020
Crowley Lane HWY-Powerlines snapped in half Crowley damage (in town businesses) Louisiana Bag Co has Significant Damage- (208 American Legion Drive Crowley, LA 70526
Jennings, LA - Crews Working on Tree Damage from Hurricane Delta- Oct 10th, 2020
Crews working to remove tree damage from homes and yards.
Crowley, LA - Delta Damage, Family Helping Out, Removing Tree with Interview - Oct 10th, 2020
Trees down on vehicles, family tries to help out with restoration by removing trees with a chainsaw. Interview tells story of how they heard a family member in town needed help.
Nick Cook - Jennings, Louisiana - Large Trees Down/Delta Aftermath - October 10th, 2020
Snapped power lines, trees broken and snapped, tree laying across the street, uprooted large tree.
Logan Giles - Salisbury, Maryland - Flash Flooding - September 30th, 2020
2 Rounds of flash flooding. Round 1 was filmed at 1pm 9/29/2020. The night shots were filmed 12:30am 9/30/2020. Clip 1-2: car driving through flooded roadway at night Clip 3: flooded roadway from rain Clip 4: Heavy rain from the cold front Clips 5-6: cars driving in flooded road in day Clip 7: flooded roadway Clips 8-13: different cars going through flooded road at varying angles Clip 14-15: cars driving through flooded road Clip 16: closer look at flooded road Clip 17-18: larger cars driving in flooded road
Myrtle Beach Crazy Waterspout coming on land into Tornado 9 25 2020
We are at the grand cayman resort. We were on the 6th floor listening to music and it just popped up out of the blue at 3:28pm. It was small and no one got seriously hurt.
Ocean City, MD - Tidal Flooding, Storm Surge - Sept 21st 2020
Clip 1: Car driving through flooded roadway on St. Louis Avenue and Talbot Street in Ocean City Clip 2: Storm surge at the Ocean City Inlet. The beach is about 200 yards from the parking lot to the water, and the surge reached the parking lot Clip 3: Tidal flooding at Talbot Street and St. Louis Avenue. Estimated one foot deep at some points Clip 4: Waves breaching the sea wall at the Ocean City Inlet. Clip 5: Cars driving through flooded roads on St. Louis Avenue Clip 6: Storm surge nearing the parking lot at the Ocean City Inlet Clip 7: Tidal flooding at the St. Louis Avenue and Talbot Street intersection. US 50 is in the background Clip 8: Tidal flooding near a house on Talbot Street Clip 9: Waves breaching the sea wall and getting onto the walkway at the Ocean City Inlet Clip 10: Tidal flooding on St. Louis Avenue Clip 11: Car driving in flooded roadway on St. Louis Avenue
Nathan Moore - San Luis Pass, Texas - Storm Surge/Utility Crews - September 21st, 2020
Flooding Surge at San Luis Pass near Treasure Island in Texas.. Surge affects power crews restoring power
Nathan Moore Galveston Texas Flooding Surge 9 21 2020
Flooding and surge affects ongoing in Galveston
Nicholas Isabella - Rockaway Beach, NY - Extra High Tide from Hurricane Teddy - Sept 21st 2020
Various clips of extra high tide due to Hurricane Teddy. Clips include the ocean reaching the Sand Dunes and Beach erosion taking place.
Nathan Moore - Galveston, Texas - Storm Surge and Rough Surf - September 21st, 2020
surge and crazy waves
Nathan Moore - San Luis Island, TX at San Luis Pass - Storm Surge and Flooding Below Homes - Sept 20th, 2020
Storm surge begins to inundate the San Luis Island area at the San Luis Pass, homes inaccessible due to flooding below them. Scenes also include a water covered road being crossed and a group of people watching large ocean waves crash on the beach.
Logan Giles - Ocean City, Maryland - Rough Surf/Coastal Flooding - September 20th, 2020
Clip 1: Kite surfer in the rough water with stiff winds at the Indian River Inlet Clip 2: Another view point of kite surfer with waves breaking in the foreground at the Indian River Inlet Clip 3: Surfer and kite surfer enjoying the water at the Indian River Inlet Clip 4: Clip 20: Waves colliding near inlet marker at the Indian River Inlet Clips 5-9: Car driving through tidal flooding on Worcester Street and South Philadelphia Avenue in Ocean City Clip 10: Water washing over the sea wall from high surf, and seagulls struggling to fly at the Ocean City Inlet Clip 11: Family walking against the stiff wind at the Ocean City Inlet Clip 12: Person taking a photo at the Ocean City Inlet Clip 13: People walking on the beach while large waves break behind them at the Ocean City Inlet Clip 14: Kite surfer wading into the water at the Indian River Inlet Clip 15: Woman and dog walking with a tail wind at the Indian River Inlet Clip 16: Surfer ducking under an oncoming wave at the Indian River I
Deborah Dawkins - Pensacola, Florida - Major Flooding and Damage - September 16th, 2020
New Patricia Ave bridge flooded over Lillian Hwy overwhelmed flooding by Perdido Bay Flooding near Dog Track Roadoverwhelms Blue Angel auto repair business Gulf Beach Hwy near back gate of NAS Pensacola takes surge hit at Lost Key Marina & Yacht Club 8 Mile creek flooded over at Hwy 90 Power lines taken out by trees on Pine Forest Road
Deborah Dawkins - Pensacola, Florida - Home/Tree Damage, Flooding - September 16th, 2020
Various tree and home damage near RLKing Park Muldoon Road flooding and power lines down Blue Angel Parkway flooding at Hwy98 Bobby Joe's Saloon flooded on Blue Angel Pkwy Submerged car on Saufley Field Road Local gas station on Pine Forest road gets overwhelmed by public
Orange Beach Alabama Sally Damage Boats pushed Ashore 9 16 2020
Hurricane Danage, Boats pushed ashore, Flooding. Foley PD Barricades entry to Orange Beach
Orange Beach Alabama Sally Eye Wall Impacts 9 16 2020
Sally's Eyewall hits Orange Beach, Fire Alarms. Pressure in Doors and HVAC, Wind Impacts
Mobile Alabama Building Debris 9 15 2020
Government Street,and South Royal Street, Downtown Mobile Description: building tearing apart, Mobile
Bayou La Batre Alabama Dislodged Ships from Dock 9 15 2020
Casion Ships dislodge from Dock, Bayou La Batre Bay Surge
Mobile Alabama Hurricane Sally Impacts 9 15 2020
Route 163 Flooded out from Mobile Bay into Dog River
Perdido Key Florida and Orange Beach Alabama Hurricane Footage 9 15 2020
Intercoastal waters rising in Perdido Key Florida Alabama Pass bridge underpass damage Boarding and sand bagging in Orange Beach Rising waters and flooding at Cotton Bayou on Orange Beach Alabama Hurricane Sally surf kicking up in Orange Beach Alabama on approach
Deborah Dawkins - Orange Beach, Alabama - Waves/Tidal Surge/Flooding - September 14th, 2020
Hurricane Sally making herself known at Cotton Bayou and Orange Beach Surf Up Flooding on Marina Road, Boggy Point Boat Launch and Jubilee Point Road in Orange Beach Alabama
Pensacola Beach, FL - Hurricane Sally, Waters Rising Threatening Coast - Sept 14th, 2020
Rising Waters, Waves Crashing, People on Beach, Winds Increasing
Scott Schilke - Marco Island, Florida - Tropical Storm Sally Effects - September 12th, 2020
Tropical Storm Sally begins to arrive on Marco Island video from the 19th floor roof most southern condominium building with small signs vibrating in the wind and footage from the Shops of Marco shopping center as umbrellas pop out and palm trees are swaying.
Scott Schilke - 2020 September 12th - Tropical Storm Sally Weather Impacts - Timelapse
As Tropical Storm Sally begins to arrive in Collier County southwest Florida the lakes and drainage canals along HWY 41 Tamiami Trail are filled to the brim from over a week of strong marine warned thunderstorms. Local flooding is expected due to the high levels of existing run off with the advance of Tropical Storm Sally. Rain and wind are starting to pick up at 16:00 PM EDT. Marco Island is the only inhabited Island of the chain of 10,000 Islands down to the Florida Keys. With already existing saturated grounds local areas are expecting to see flooding on Marco Island.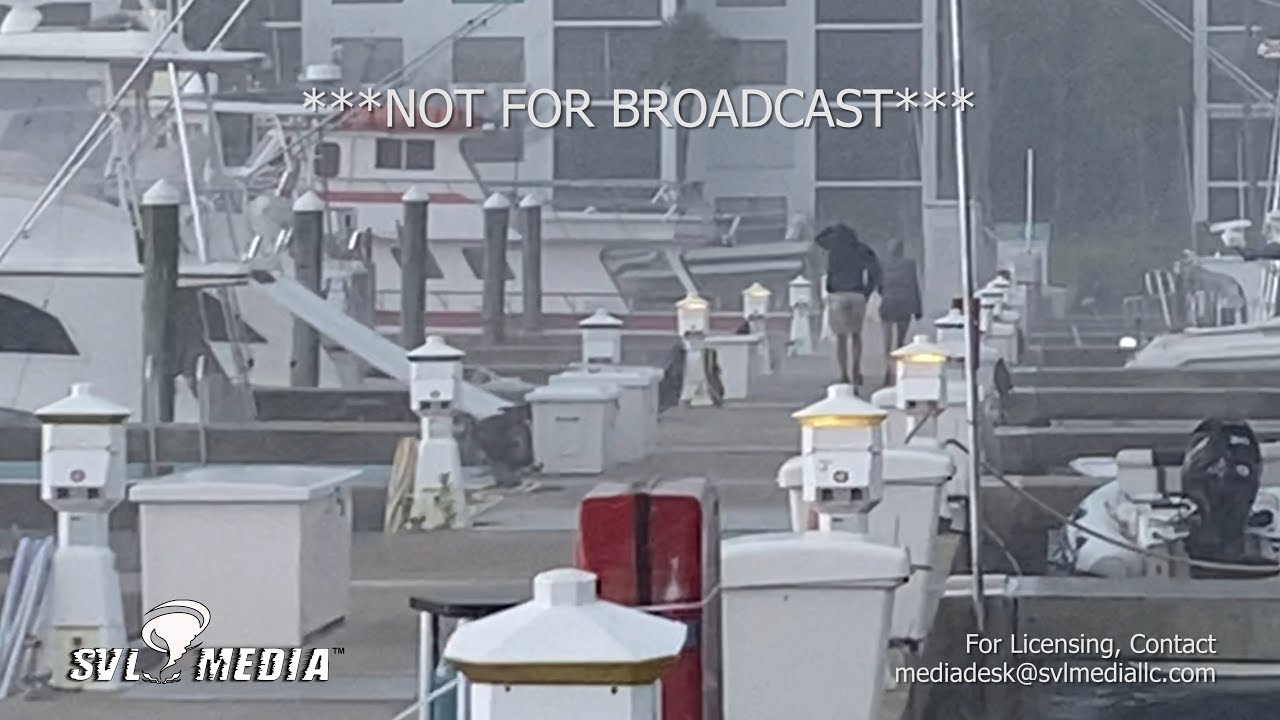 Greg Travers - Tropical Depression 19 - Stuart Florida, Sept.12th, 2020
Impacts in Stuart, Florida as Tropical Depression 19 moves across the area.
Cutler Bay, FL - TD 19, Strong Winds, Power Outages, Tree Limbs in Road - Sept 12th, 2020
High winds, lightning , power flashes / outages , heavy rainfall, and minor tree limbs fallen onto the roadway all while experiencing the intense low level circulation that rapidly intensified as it moved into areas just south of Miami.
Scott Schilke - Marco Island, Florida - Street Flooding - September 9th, 2020
Street flooding at Bald Eagle Drive in Old Marco and Marco Lake Drive. Time Lapse is from south end of Marco Island on Swan Drive. Description: National Weather Service issued flood Advisory for Marco Island with a Marine Warning for Collier County Coastal Waters including Marco Island Florida. Marco Island Police Department issued tweets about caution due to heavy street flooding. Northwest Marco Island and Old Marco most effected by heavy rain and street flooding along Bald Eagle Drive.
Brandon Laurence - Beauregard, Louisiana - Interview With GM of BECI/Crews Working (Laura) - September 9th, 2020
interview of the general manager "Kevin Turner" of Beauregard electric company BECI / and is then followed by their crews working on the lines and they're staging areas. Drone shots used in damage. All drone certifications and waivers available upon request. Kevin Turner - General Manager for / BECI
Nathan Moore - Estes Park, Colorado - Summer Snow Storm - September 8th, 2020
Various impact of public handling the snow after the heat.
Jennifer McMahan - Piqua County, Ohio - Excessive Flooding - September 8th, 2020
Miami River rising after overnight rains
Scott Schilke - Marco Island, Florida - Storms Impacting Florida (Timelapse) - September 7th, 2020
Labor Day Weekend Recap: Beautiful aerial time lapse of 10,000 Island Southwest Florida Thunderstorm with shelf cloud crossing over camera and ground level view looking east for 2nd time lapse end of package
Gregory Travers - Stuart, Florida - Rare Crown Flash Effect Caught - August 28th, 2020
A rare "Crown Flash " phenomena over the top of a large thunderstorm. Video shot from a marina in Stuart Florida facing west looking towards Palm City, Florida at 5:00pm EST. You can see beams of light above the thunderstorm tower shifting , reshaping , and disappearing several times.
Nicholas Isabella - Lake Charles, LA - Hurricane Eyewall Hits and Daylight Damage - Aug 27th, 2020
Hurricane Laura eyewall winds hitting Lake Charles, LA. Video of the damaging high winds around 1:30 AM central, and damage video at first light.
Logan Giles - Ocean City, Maryland - Flash Flooding - August 23rd, 2020
1.5 inches of rain fell in 90 minutes in Fenwick Island, DE and Ocean City, MD when a stalled boundary dumped heavy rain and caused flash flooding. No flash flood warning was issued.
Nathan Moore Tornado Henderson Nebraska 85 mph RFD 4 6 inch Hail Mankato Kansas 8 14 2020
4.6 inch Hail near Mankato Kansas, Tornado near Henderson Nebraska, RFD 85 mph winds near Mankato Kansas
Brownton, MN - Tornado from Close Range - August 14th, 2020
Close up video of the tornado today near Brownton, MN.
Jason Bednar - Eastern ND - Damaging Thunderstorm, Utility Crews on Downed Powerlines in Heavy Rain - Aug 14th 2020
A line of Severe Thunderstorms came through eastern ND this morning causing some damage to powerlines south of Fargo, ND. 9:30 AM, Video begins in Sheldon, ND with clips of the storm approaching and sheets of rain in strong winds. At 10:30 AM, 55 seconds into the video is south Fargo on US HWY 81 and 110th Ave S. Localized damage to a line of powerpoles with utility crews responding in heavy rain.