Cary Meltzer - New Orleans, Louisiana - Vehicle Stranded in Storm Surge/Water Rescue October 8th, 2017
Vehicle attempted to drive through flood waters. Storm surge from Hurricane Nate. W. Roadway St. near Breakwater Park. Rescue begins at around the 2 minute mark of the video.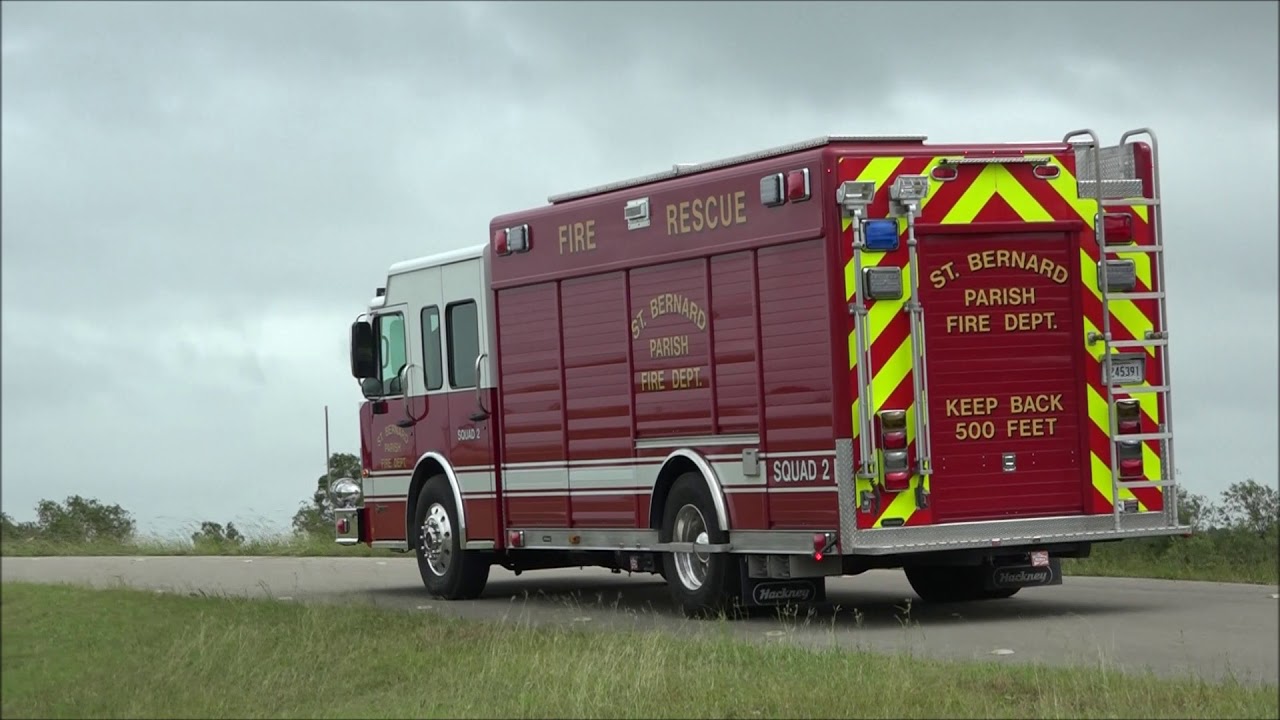 Nathan Moore Hurricane Nate Delacroix Lousiana Interview Levis October 7 2017
Various Clips and Interview from Hurricane Nate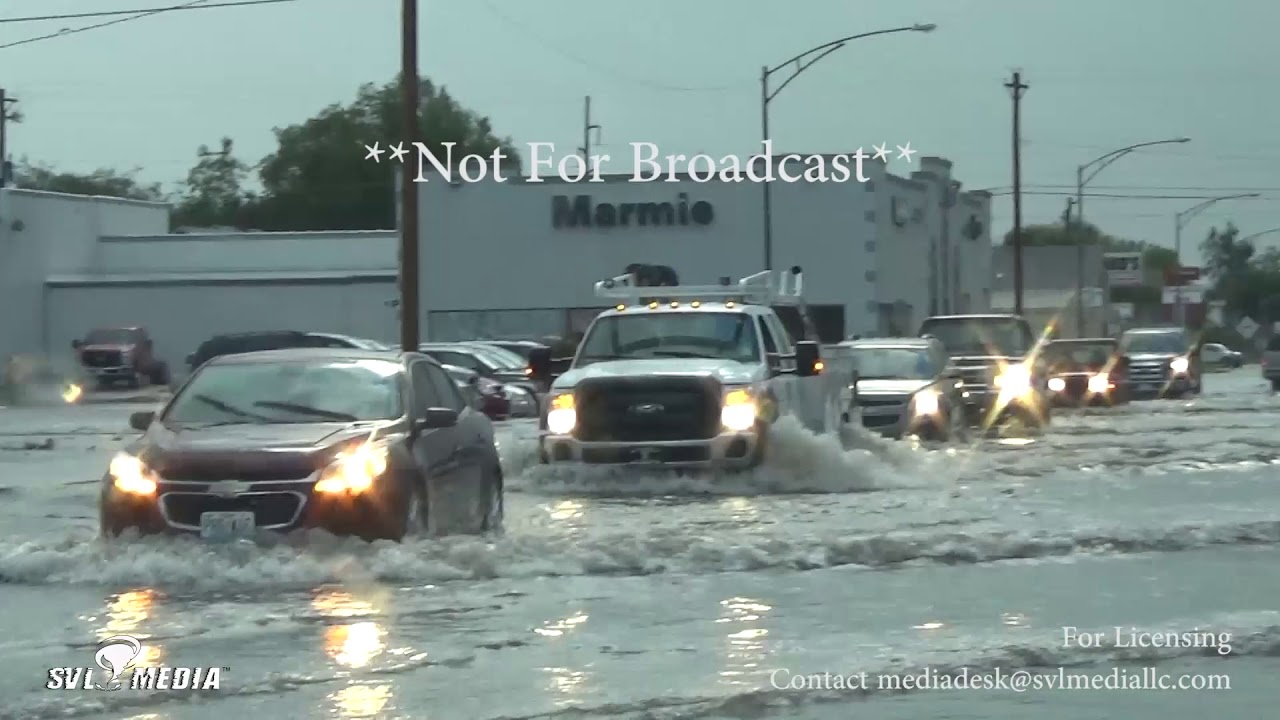 Phillip McGee - Great Bend, Kansas - Power Poles Snapped/Major Flooding - October 6th, 2017
Powerpoles for at least 2 miles from high velocity winds as well as Flash Flooding with stranded vehicle in Great Bend KS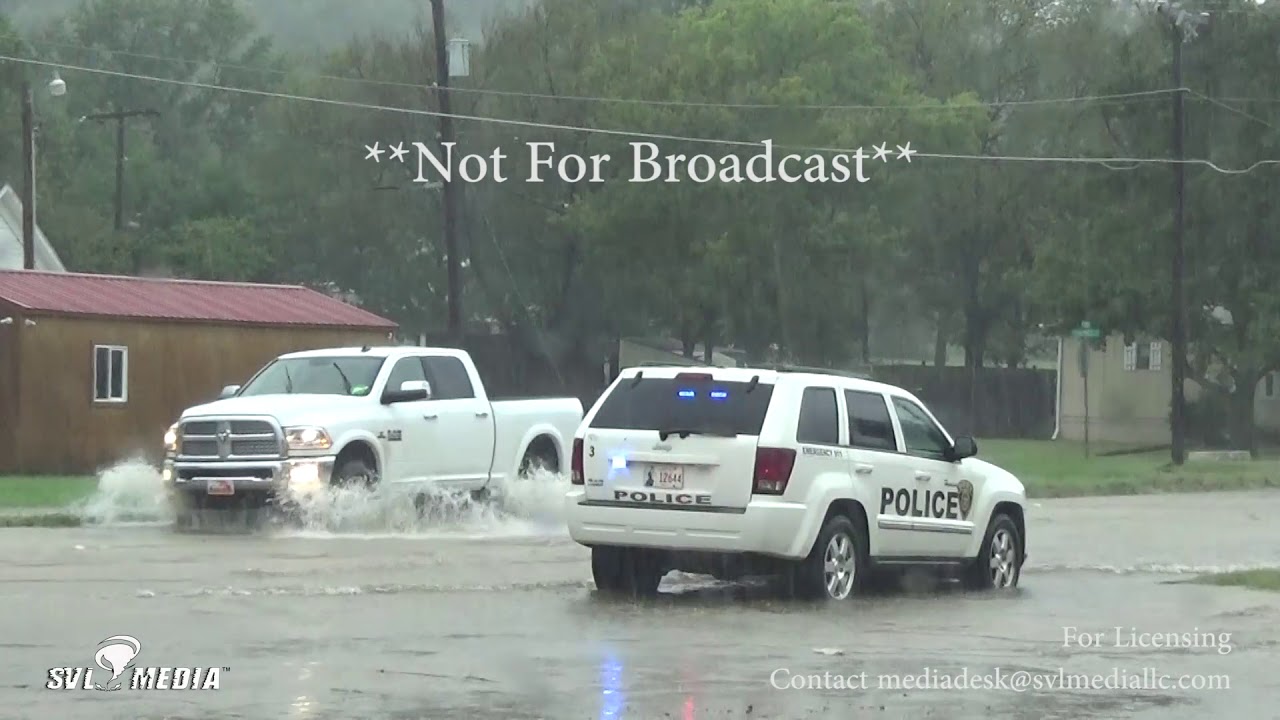 Phillip McGee - Hominy, Oklahoma - Heavy Rain/Flash Flooding - October 4th, 2017
Heavy flooding in the town of Hominey Oklahoma, streets one by one being closed off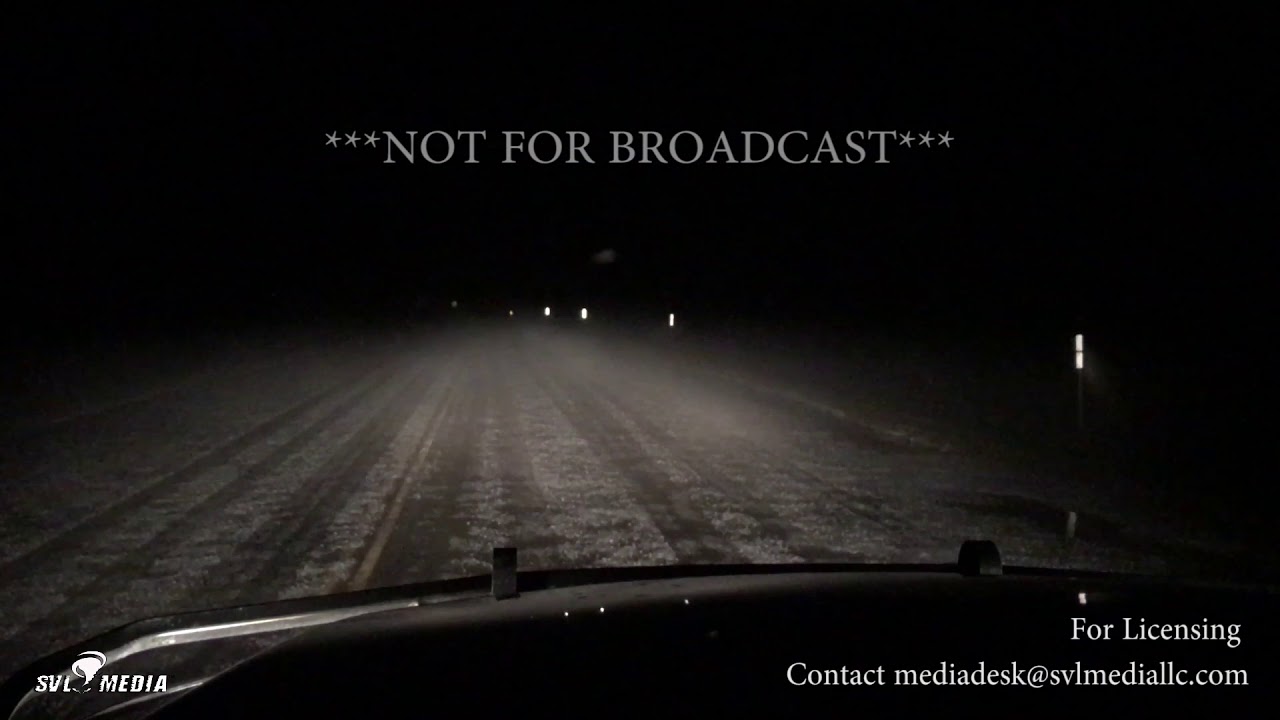 Kirwin, KS Hail Fog 10 1 2017
Hail fog and hail accumulations in Kirwin, KS.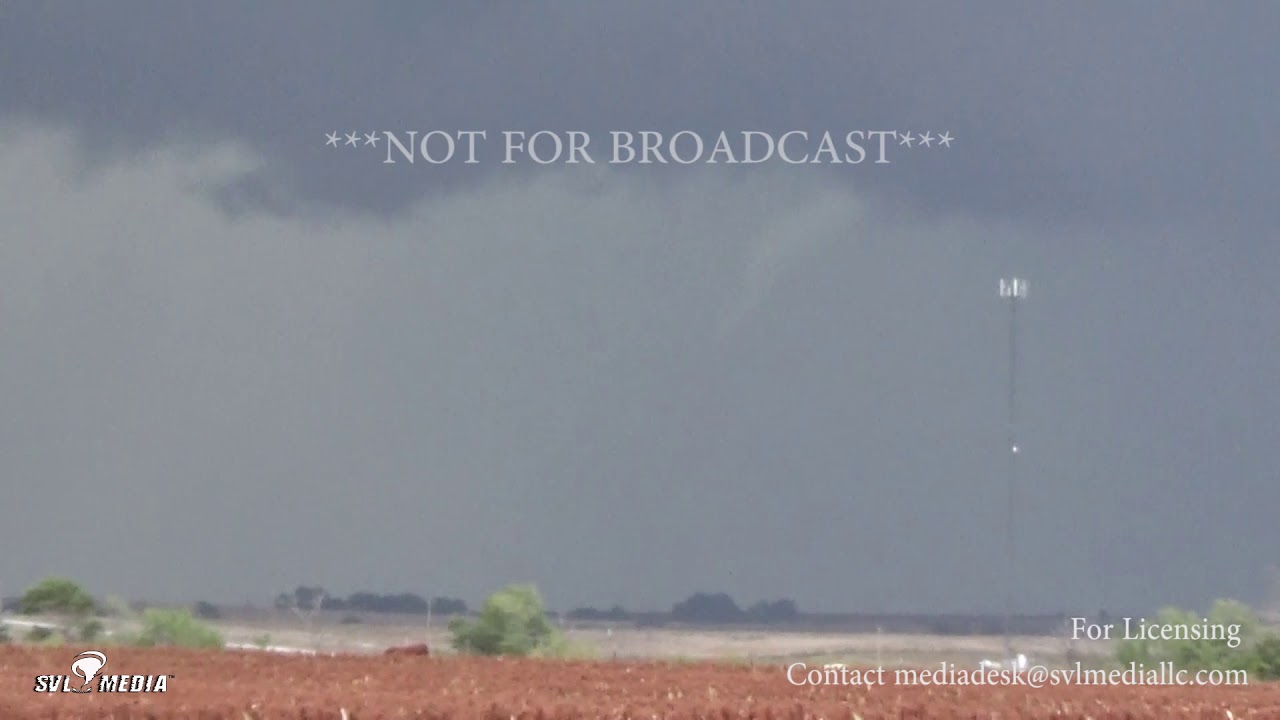 Bogue, KS Rope Funnel, Tornado Warning 10 1 2017
Brief rope funnel cloud near Bogue, KS.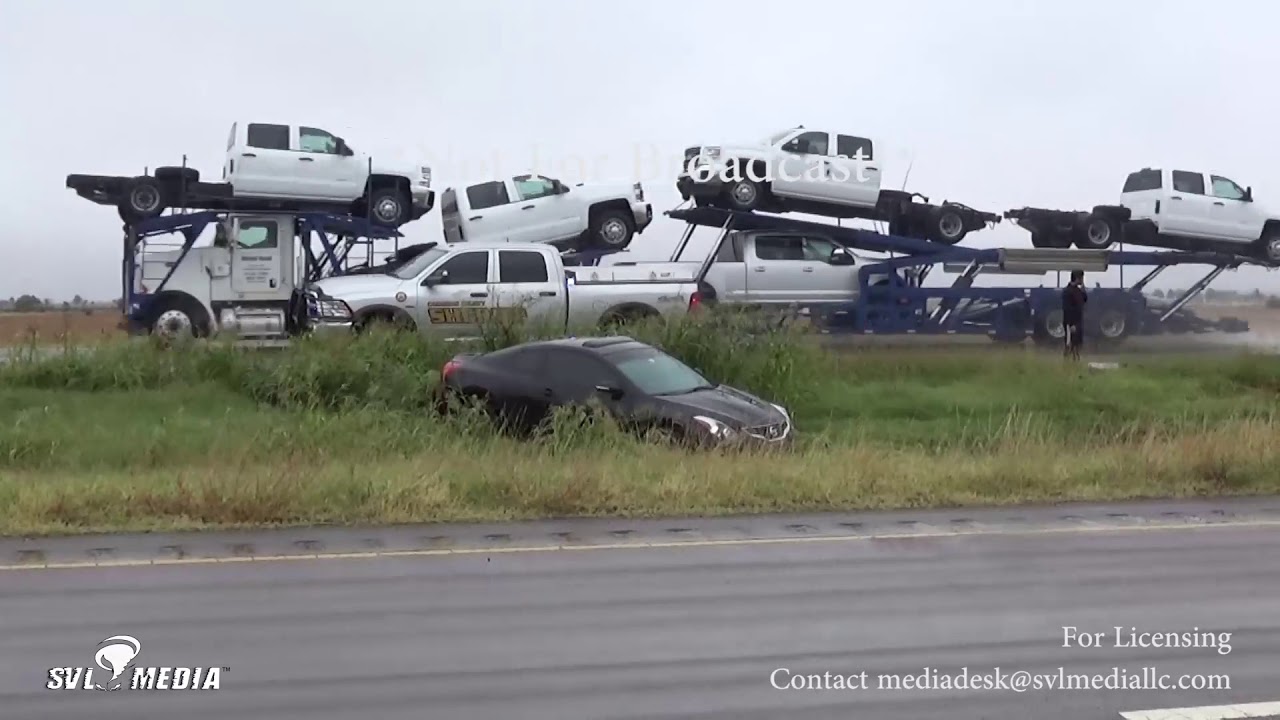 Phillip McGee - Kingfisher, Oklahoma - Heavy Rain/Car Skidded Off Road - September 26th, 2017
Tough driving conditions as car hydroplaned off into the ditch from heavy rain, heavy runoff from downpours and big rig stuck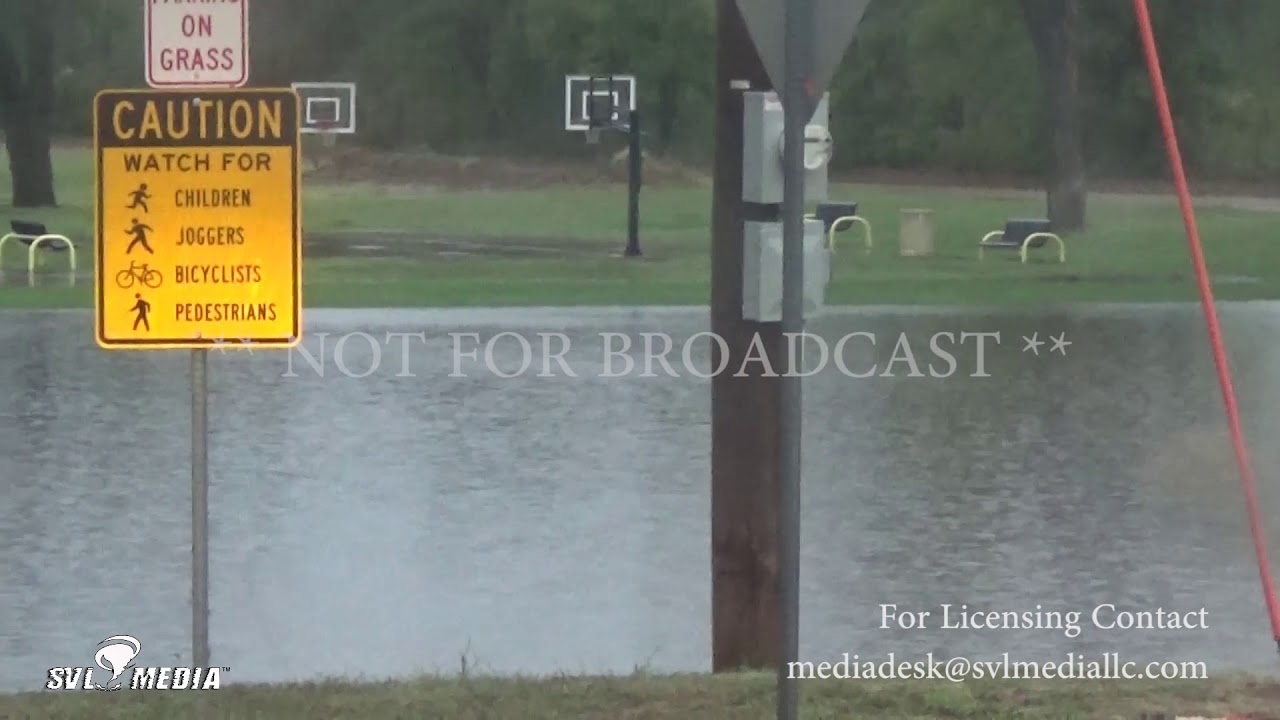 Phillip McGee Medicine Lodge, KS Local Flooding Flood Warning 9-25-2017
Localized flooding after storms and Flood Warning issued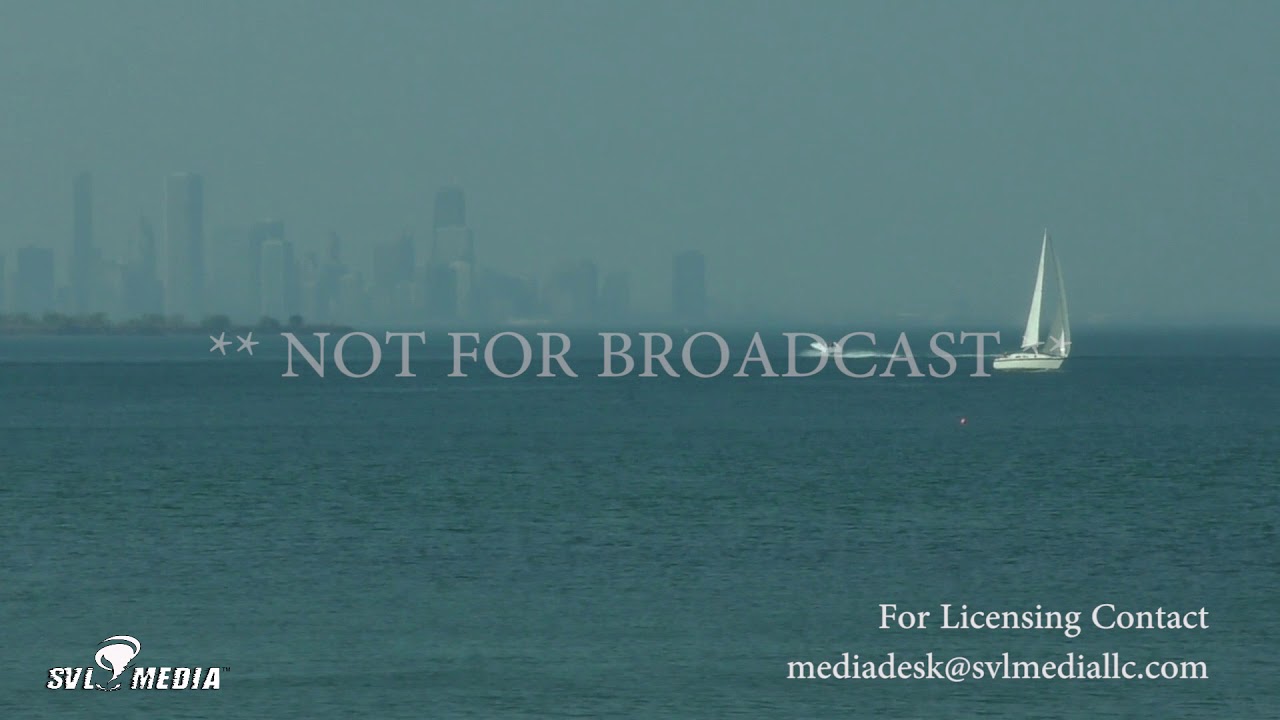 Record Breaking Heat in Chicagoland for third consecutive day
Videos of people out enjoying the record breaking temps in fall before the cold air settles in. Whihala Beach in Whiting IN and temp taken in Hammond IN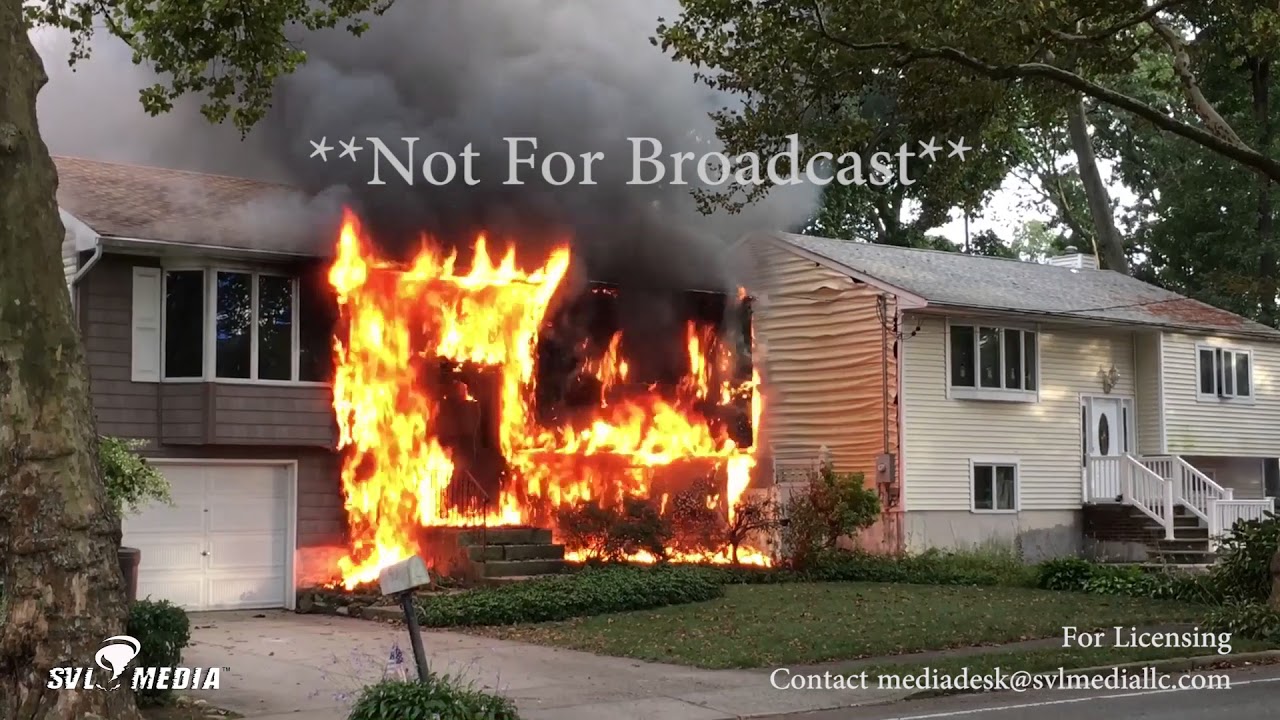 Michael Koch - Huntington, New York - Major House Fire/Home Engulfed In Flames - September 20th, 2017
90 Maplewood Road - Huntington, NY - Major house fire. Maybe arson? The fire was visible then people were seen leaving the house. Home engulfed in flames before police and fire department arrive on the scene.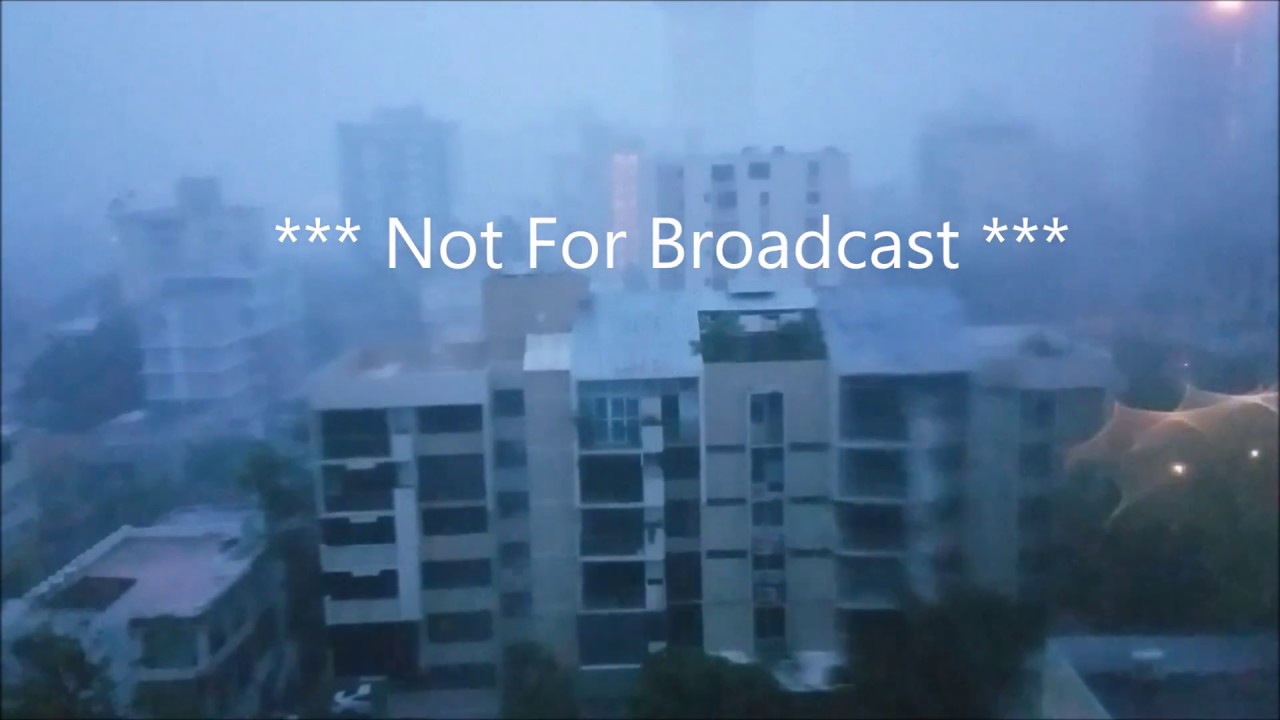 San Juan Puerto Rico Hurricane Maria Sept 20 2017
Hurricane Maria Eye Wall over San Juan Puerto Rico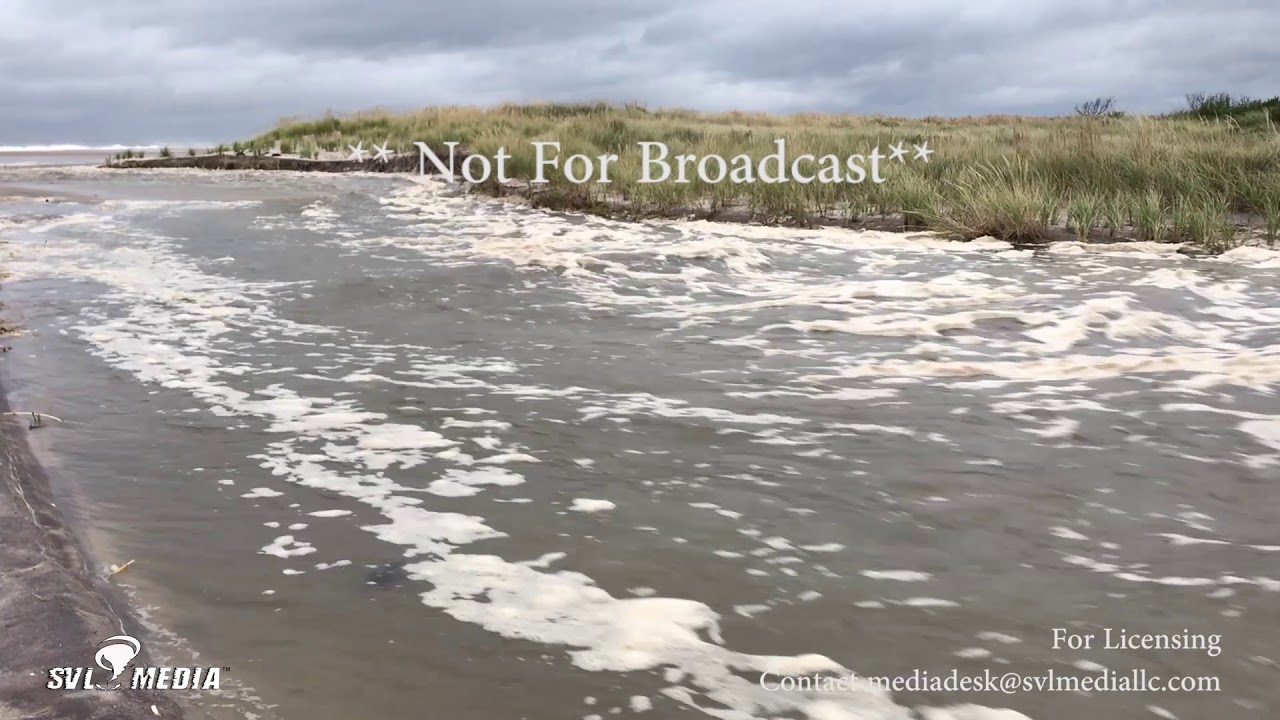 Michael Busch - Smith Point Park, Fire Island, New York - Hurricane Jose Overwash - September 19th, 2017
This is west of Smith Point beach in part of the Fire Island National Seashore High Dunes Wilderness area. just to the west of this is Old Inlet a new breach (inlet) created by Hurricane Sandy. At high tide the the waves were washing right over fire Island through this channel and draining into the Great South Bay.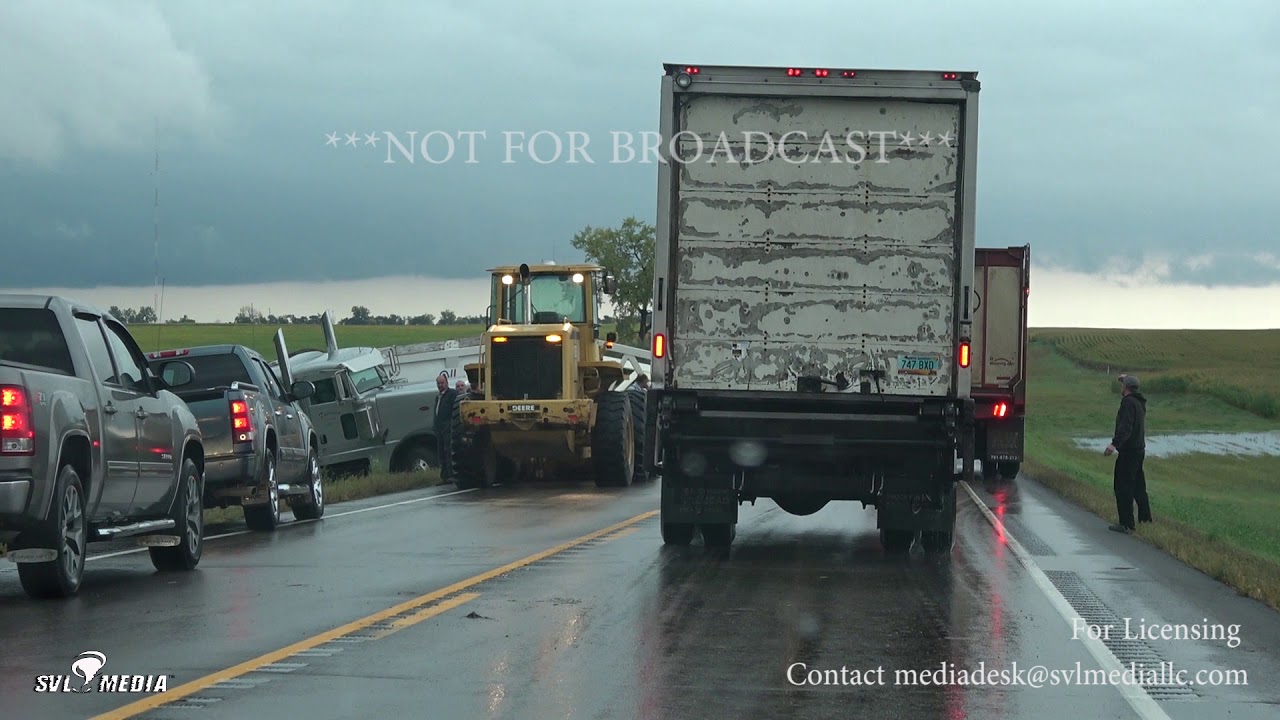 LaMoure, ND Severe Thunderstorm Storm Strurcture Overturned Semi 9 19 2017
Storm Structure and overturned semi caused by storms affecting ND.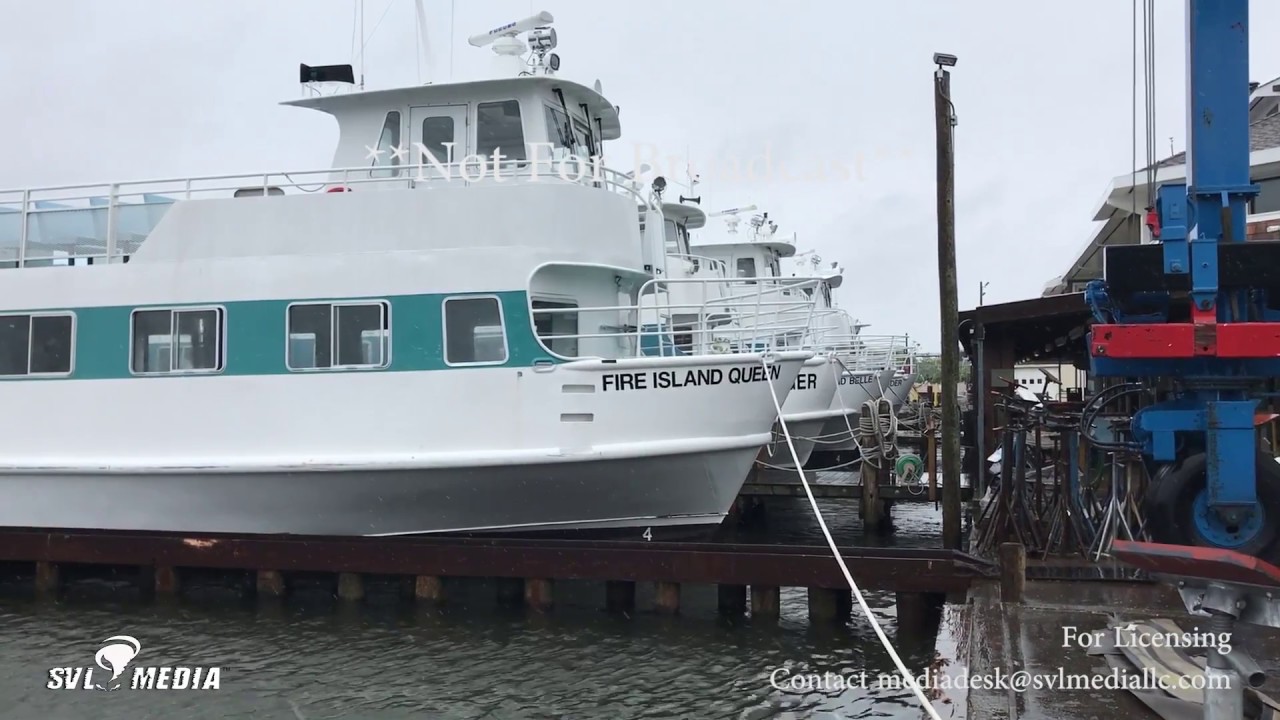 Cary Meltzer - Bay Shore, New York - Fire Island Ferries Shut Down Due To Hurricane Jose - September 19th, 2017
Ferries to Fire Island are shutdown as Hurricane Jose approaches.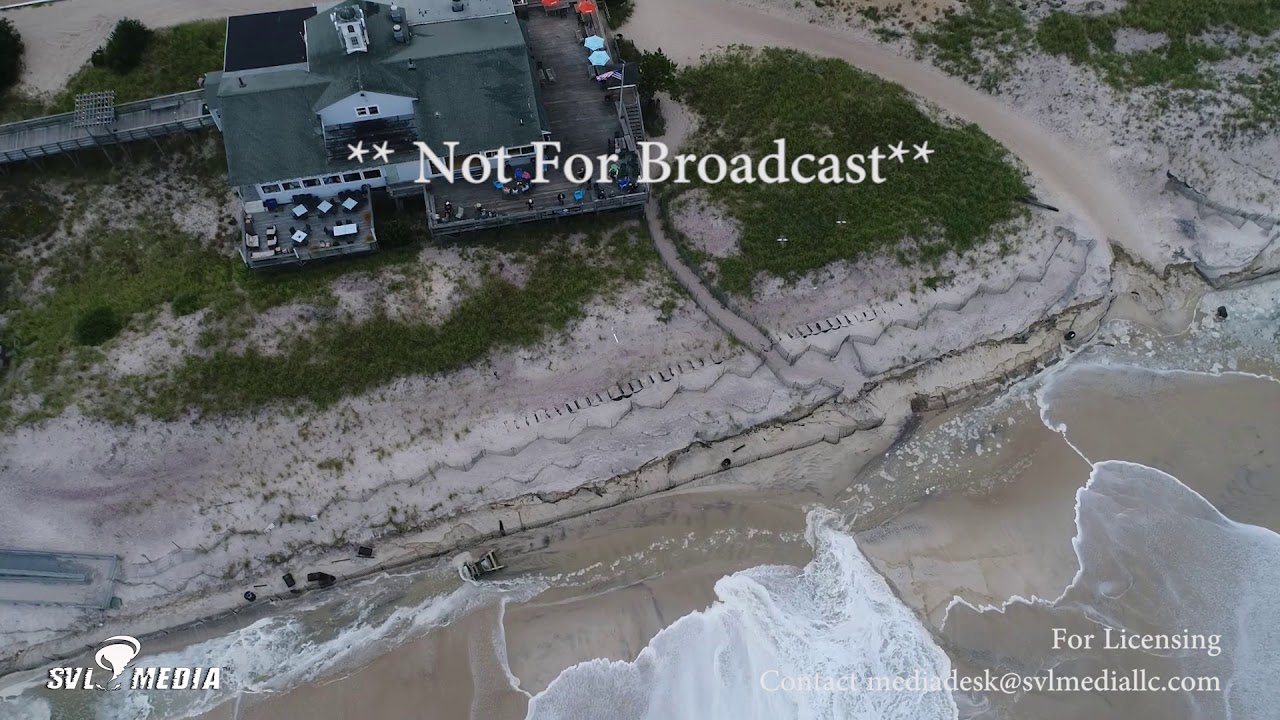 Michael Busch - Davis Park, Fire Island, New York - Hurricane Jose Beach Erosion Drone Footage -September 17th, 2017
Davis Park, Fire Island, New York as Hurricane Jose approaches, this is during high tide Sunday afternoon. DRONE FOOTAGE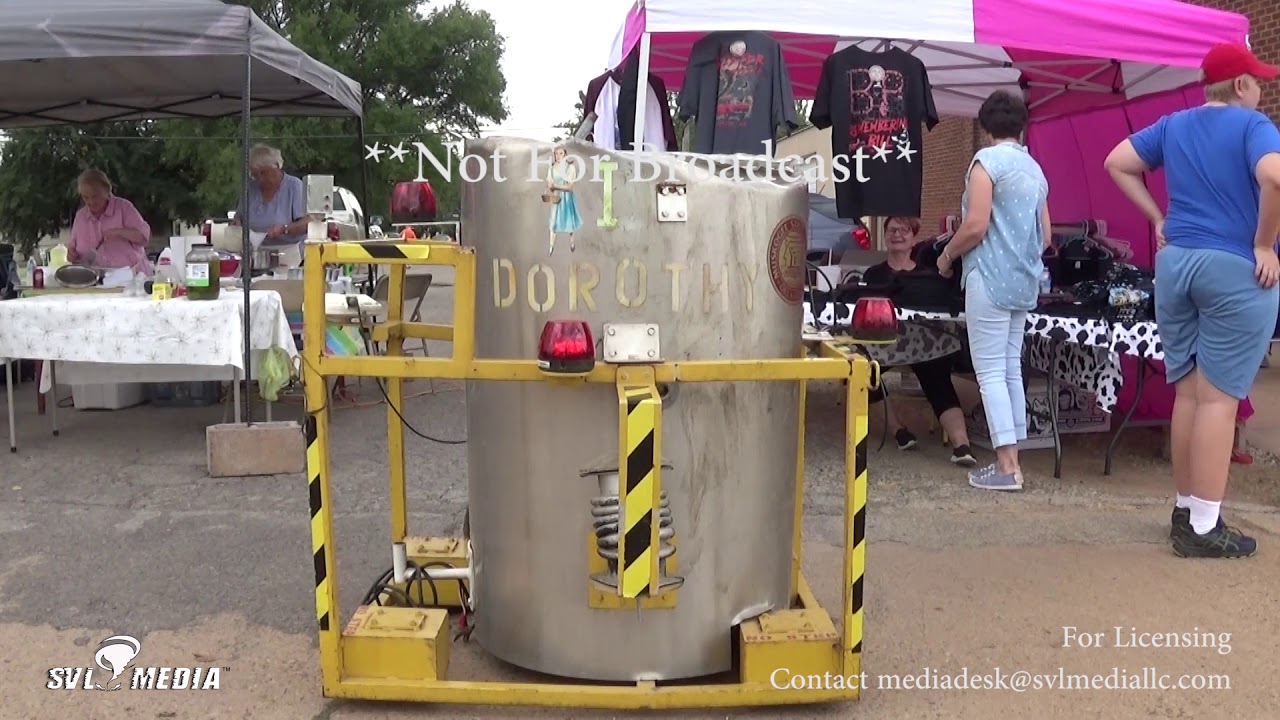 Phillip McGee - Wakita, Oklahoma - Bill Paxton/Phillip Seymour Hoffman Memorial Event - September 16th, 2017
Memorial event in Wakita Oklahoma for the late actors Bill Paxton and Phillip Seymour Hoffman
Phillip McGee Major Damage Naples FL to exclusive homes and Clean up
Major Damage to exclusive homes including the Ritz/Carlton Hotel. Clean up effort begins for residents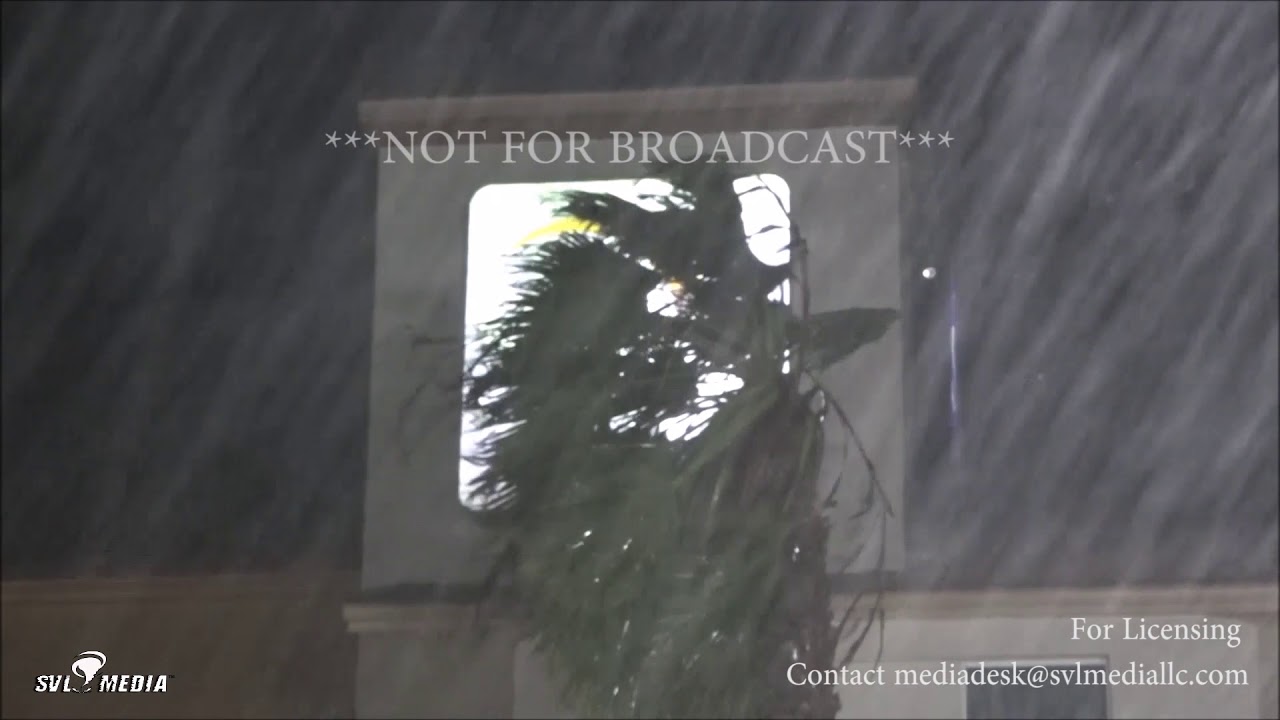 Tampa, Florida Extreme 100 mph Winds Hurricane Irma 9 10 2017
100 mph winds batter Tampa Area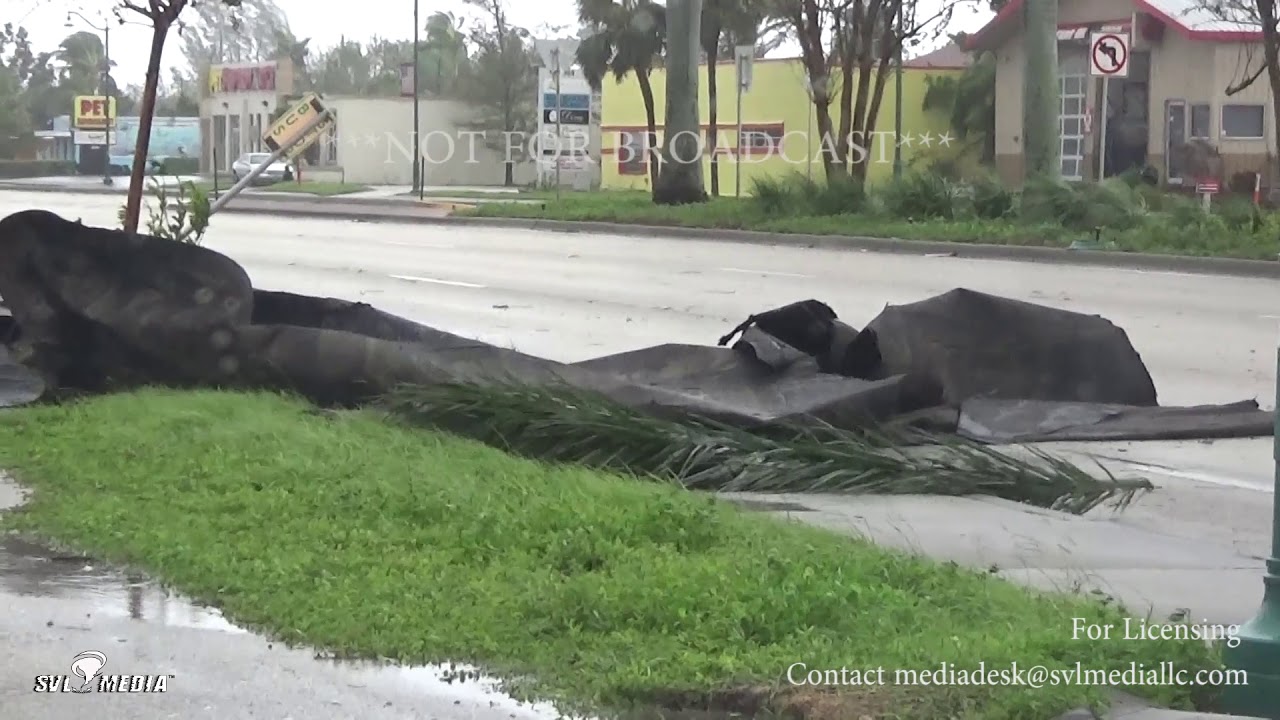 Marco Island, Naples, FL Hurricane Irma Damage Property Damage Flooding 9 10 2017
Storm surge affecting business , rooftops removed, vehicles damaged , power pole snapped and lightpoles snapped off, street sign snapped
Tampa Bay water level emptied before surge and Sarasota accidents from wind
Tampa Bay emptied by Irma winds before historic surge pushes in and car accidents around Sarasota from gusts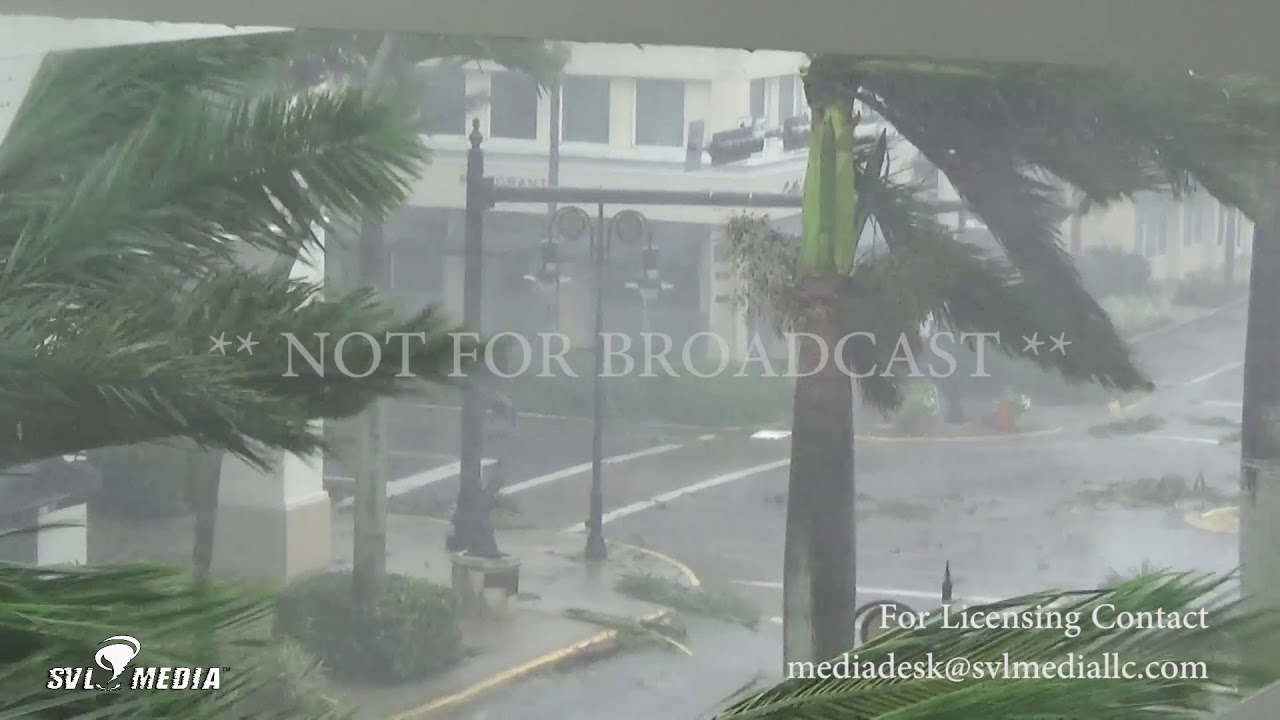 Phillip McGee Naples FL Leading Eyewall Localized Flooding 300pm 9102017 CLN.mp4
Leading edge of eye wall in Naples and localized flooding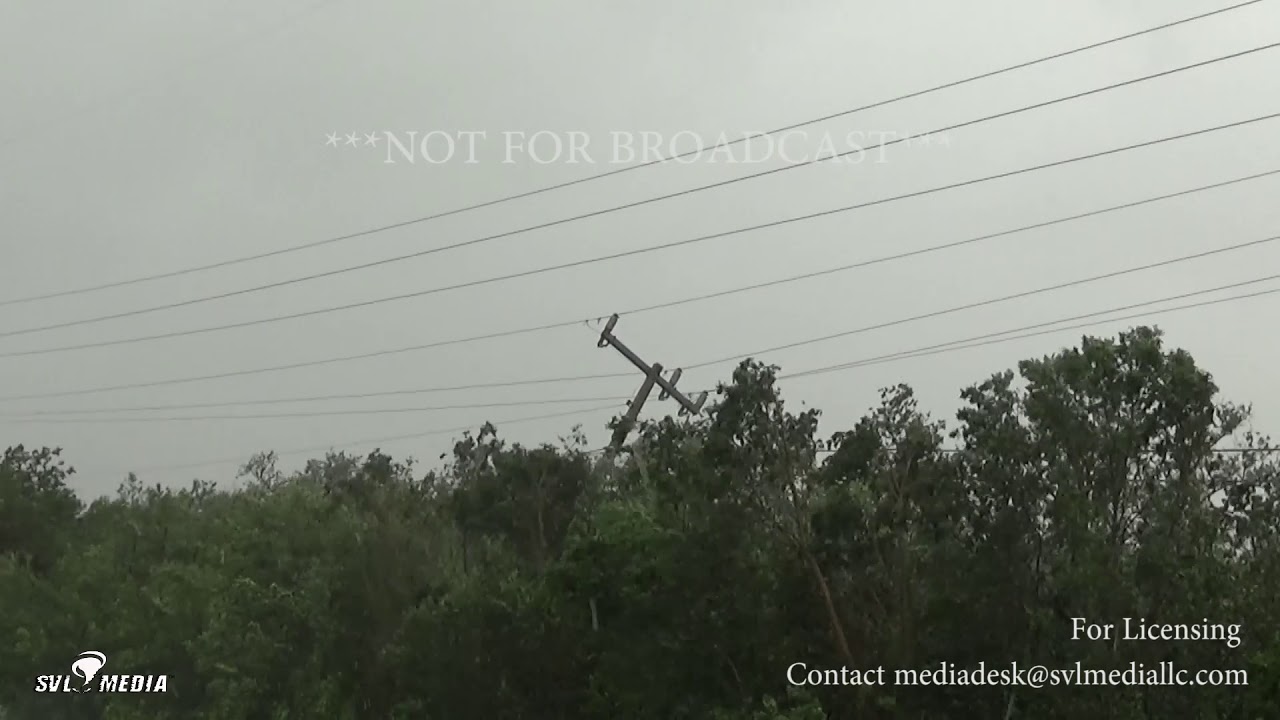 Naples Marco Island, FL Hurricane Irma Damage Conditions Worsening 9 10 2017
Large trees being taken on outer bands of Irma both in Naples and Marcos Island, Traffic light separated from main line and hanging low tree damage to business in Naples. Boat being blown from slip into receding waters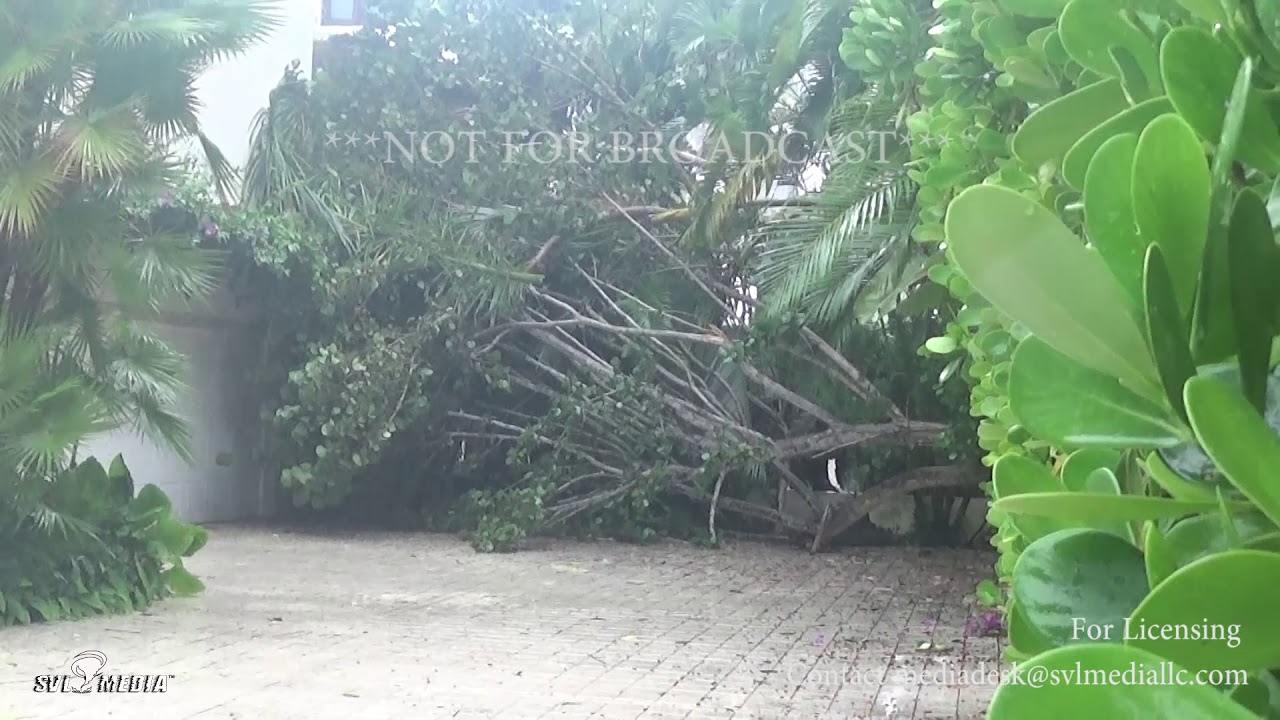 Naples FL Hurricane Irma Damage Early Damage 9 10 2017 NFB
Tree damage in our own hotel almost hitting large fuel truck as well as ocean receding as eyewall approaches naples FL, tree nearly hits home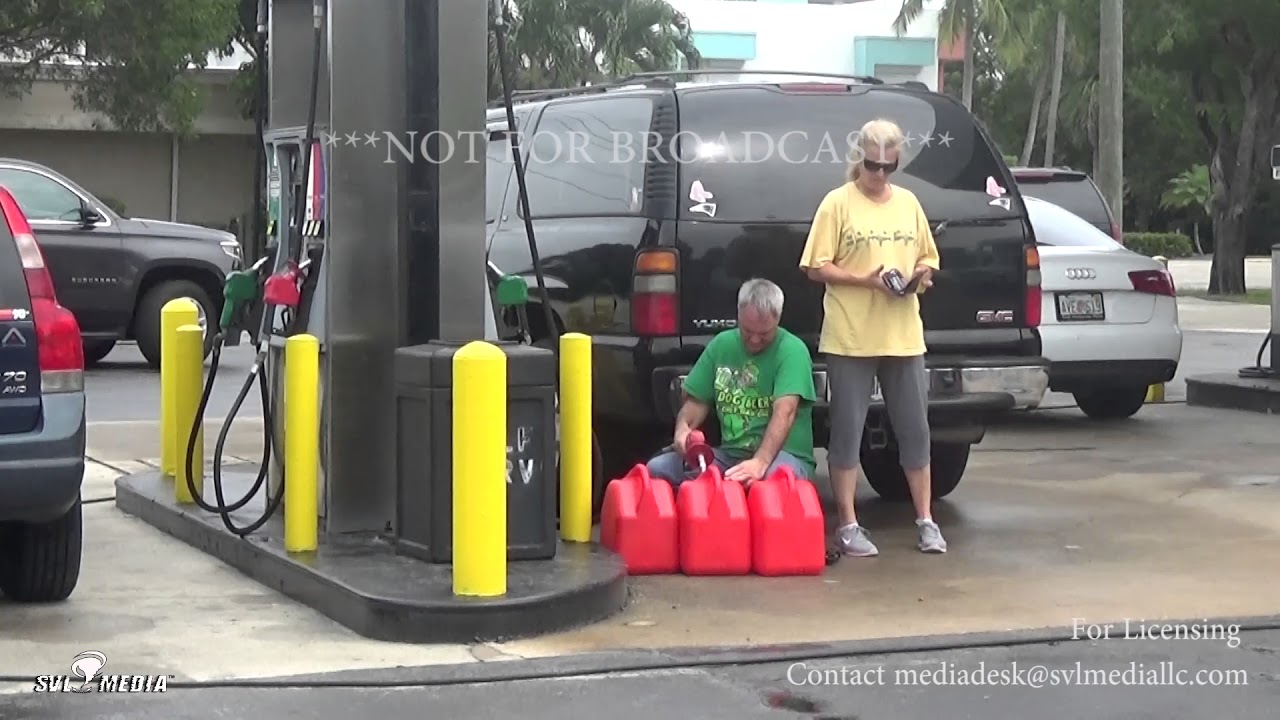 Marco Island, FL Rough Seas Hurricane Prep 9 9 2017
Surf beginning to pick up as heavy rain bands begin to affect area, Birds even realizing things are going to get bad taking shelter, last minute evacuation fill ups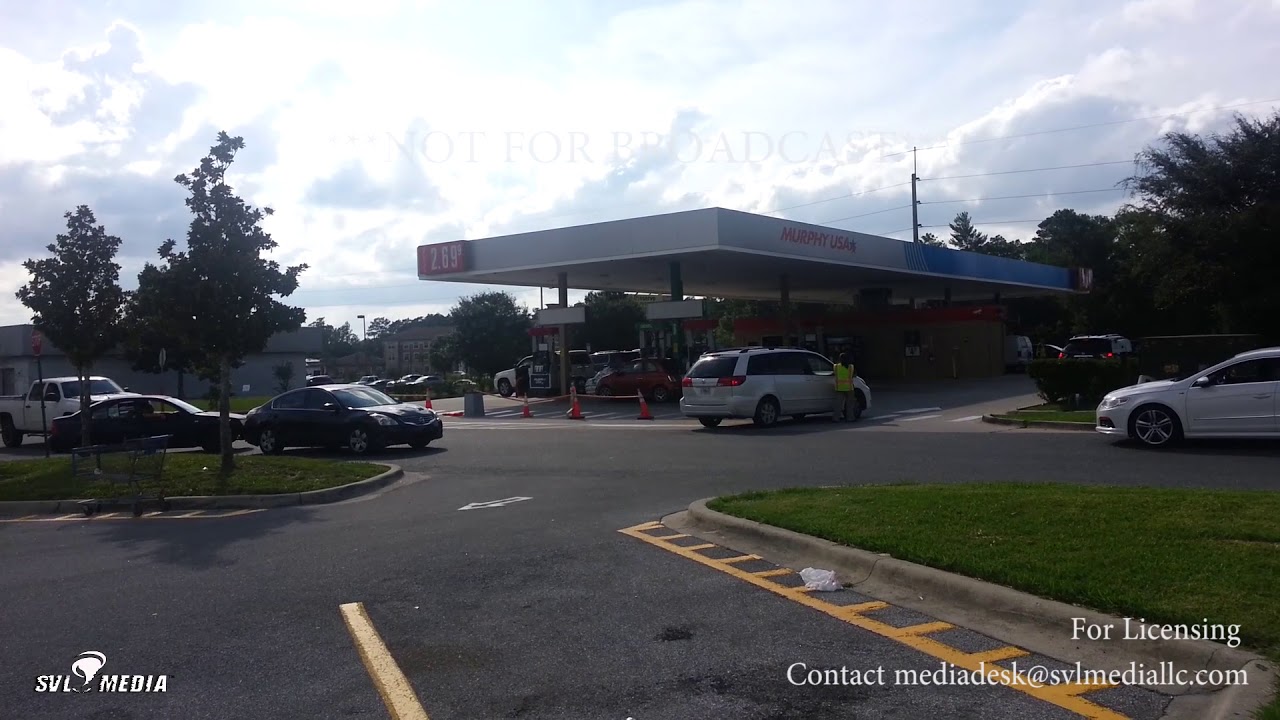 Ocala, FL Hurricane Irma Prep Gas Rush Empty Shelves 9 8 2017
Empty shelves in Walmart-coolers, flashlights-; line for gas at Walmart gas station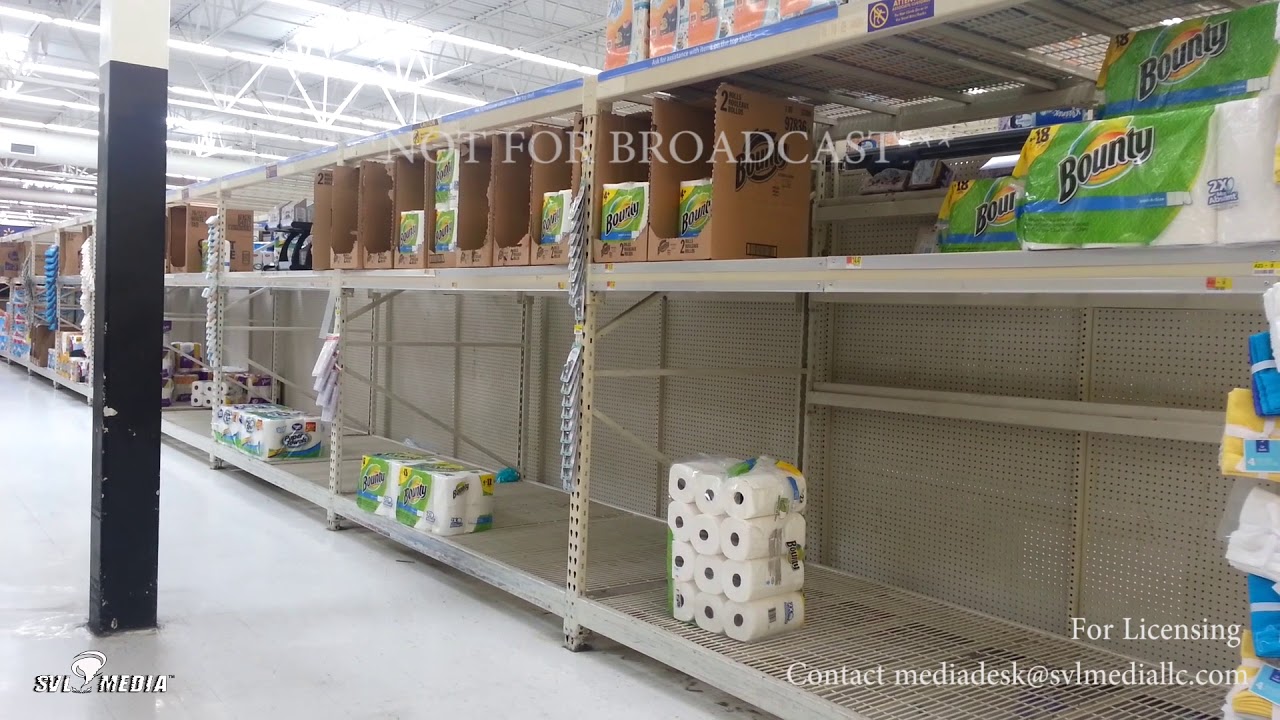 Ocala, FL Hurricane Irma Preparation Shelves Cleared 9 6 2017
Empty/nearly empty water, bread, tp, canned food aisles; line of cars waiting to get gas filling the stationa and backed out into the highway.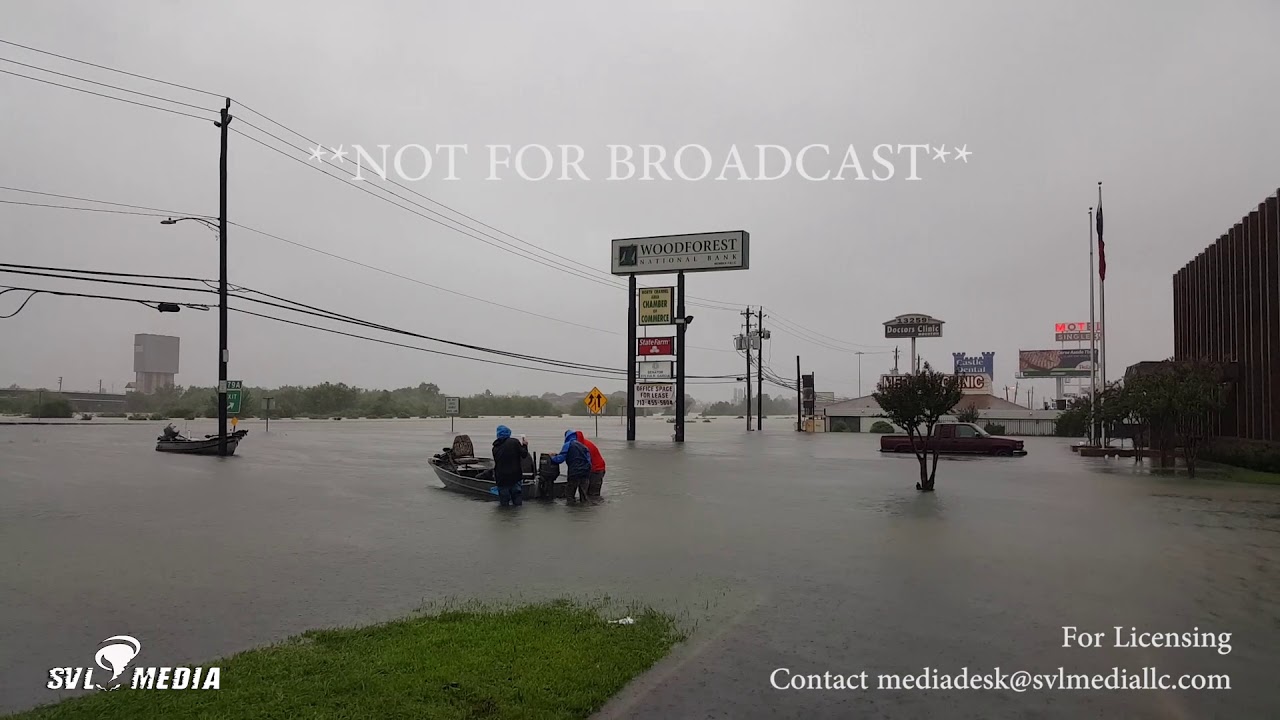 Bryan Valdez - Houston, Texas - Boats Heading Out For Flooding Rescues - August 28th, 2017
Boats heading out to rescue people at Uvalde Rd. and I-10
Jason Weingart Port Aransas TX Harvey Damage Clean Up Interview 8262017 cln
HD Video of Port Aransas Texas of clean up, leveled buildings, cars flipped, heavy machinery cleaning debris, interview with Dini Shields
Nick Panico Victoria Texas Local fresh water flooding starting 8262017 12pm cln.mp4
Local fresh water flooding beginning in Victoria Texas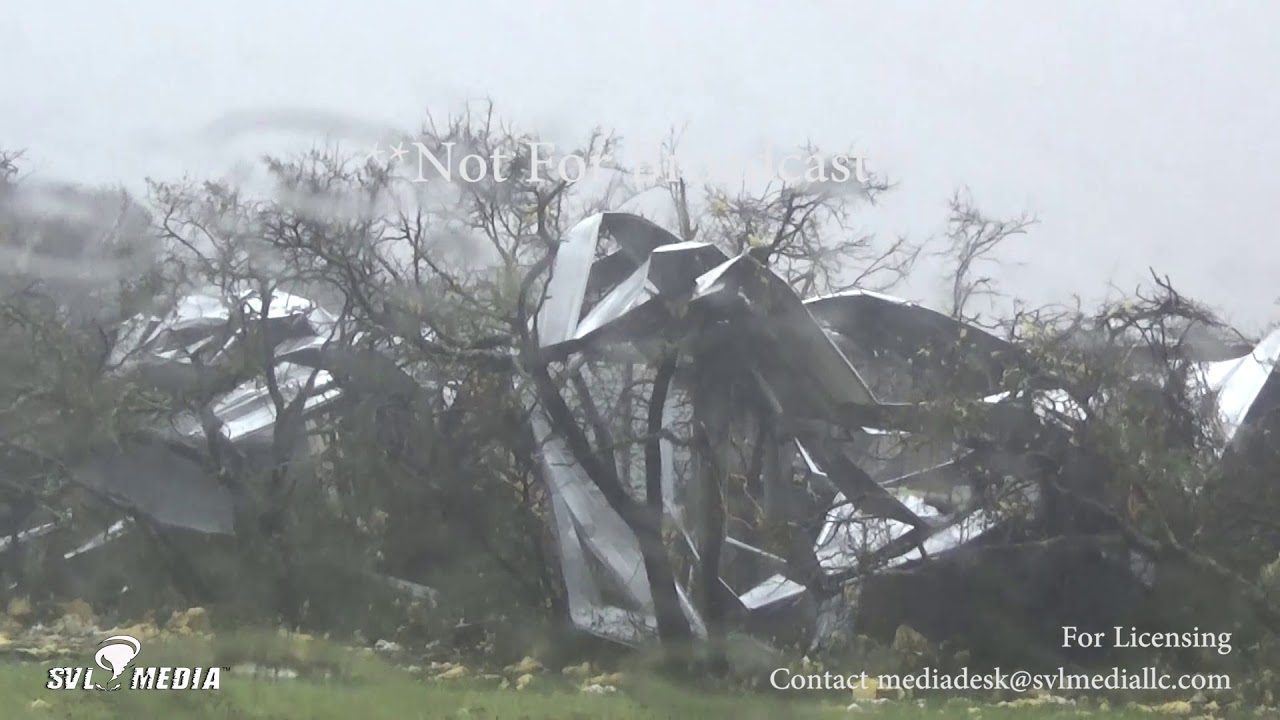 Phillip McGee - Rockport, Texas - Catastrophic Damage To Boats, Homes/Businesses Leveled August 26th, 2017
The entire town is leveled. This is damage to trailer park, homes, boats, and public storage business.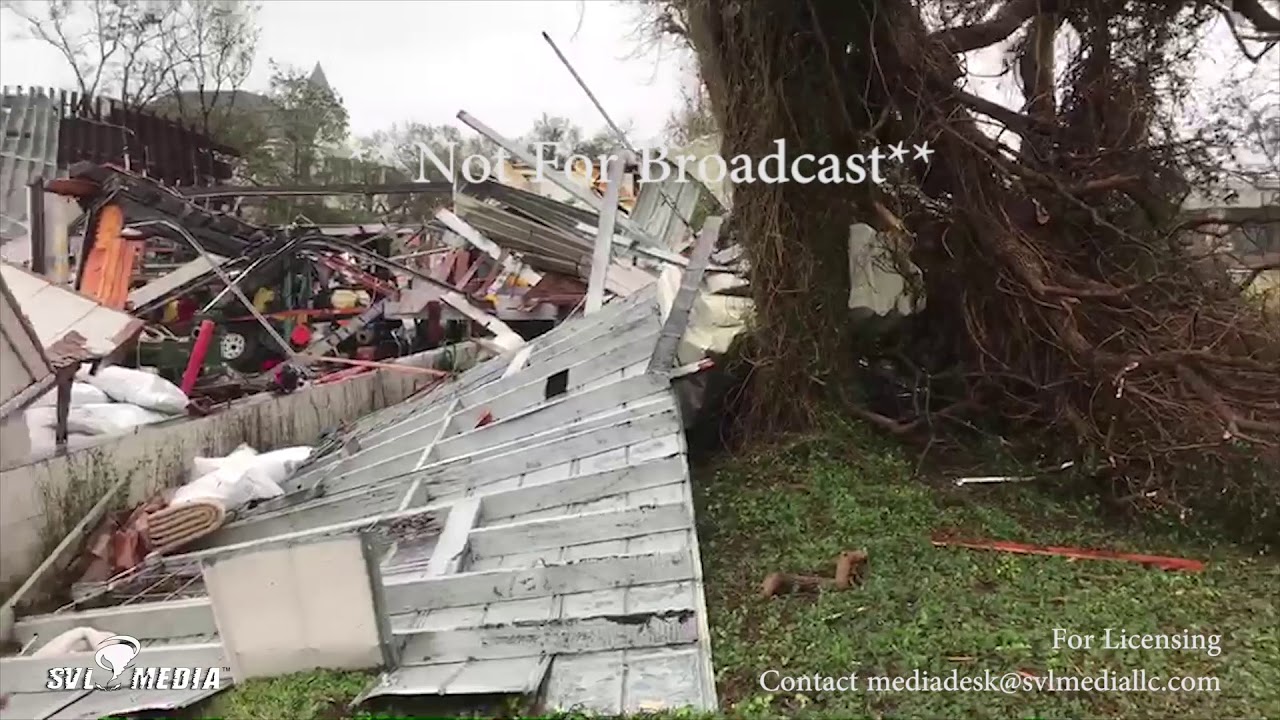 Nick Panico - Refugio, Texas - Catastrophic Damage 25 Miles Inland - August 26th, 2017
Catastrophic home damage very far inland. This is 25 miles inland from Rockport.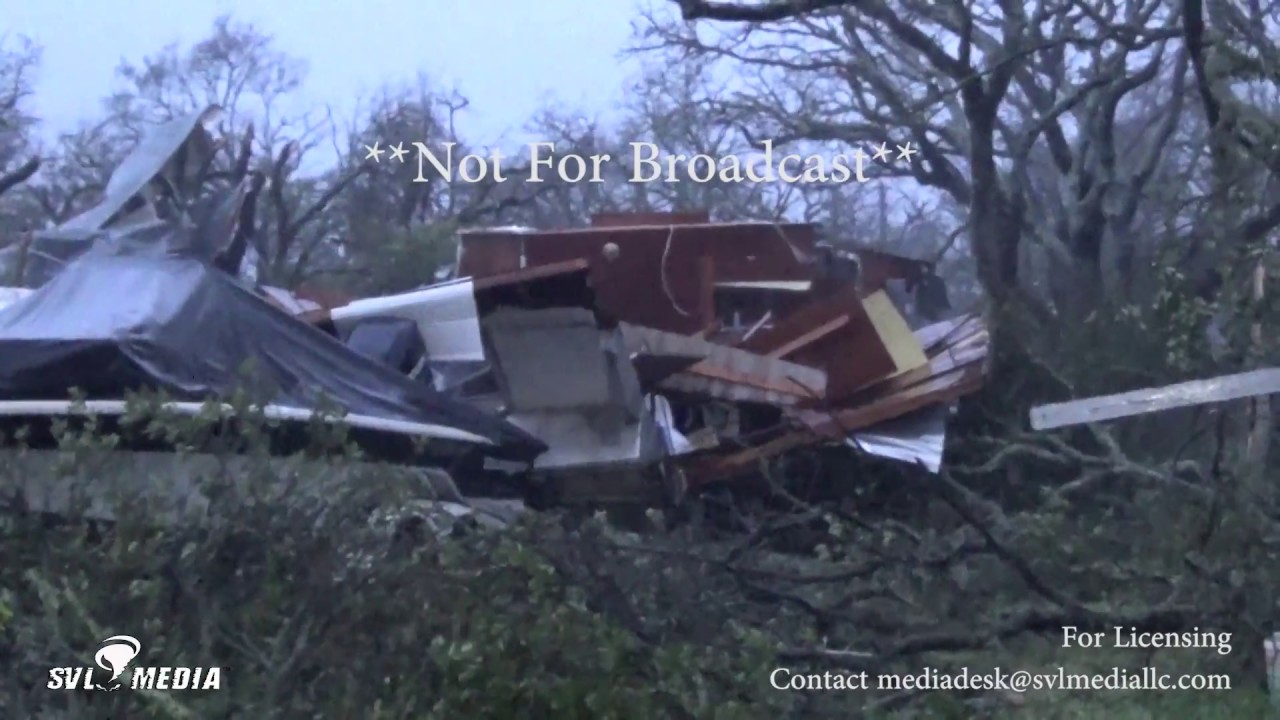 Phillip McGee - Rockport, Texas - Catastrophic Damage/Homes & Aircraft Destroyed - August 26th, 2017
major home damage completely destroyed, airport and aircraft major damage, power transformer knocked off poleas well ans a steel billboard twisted into nothing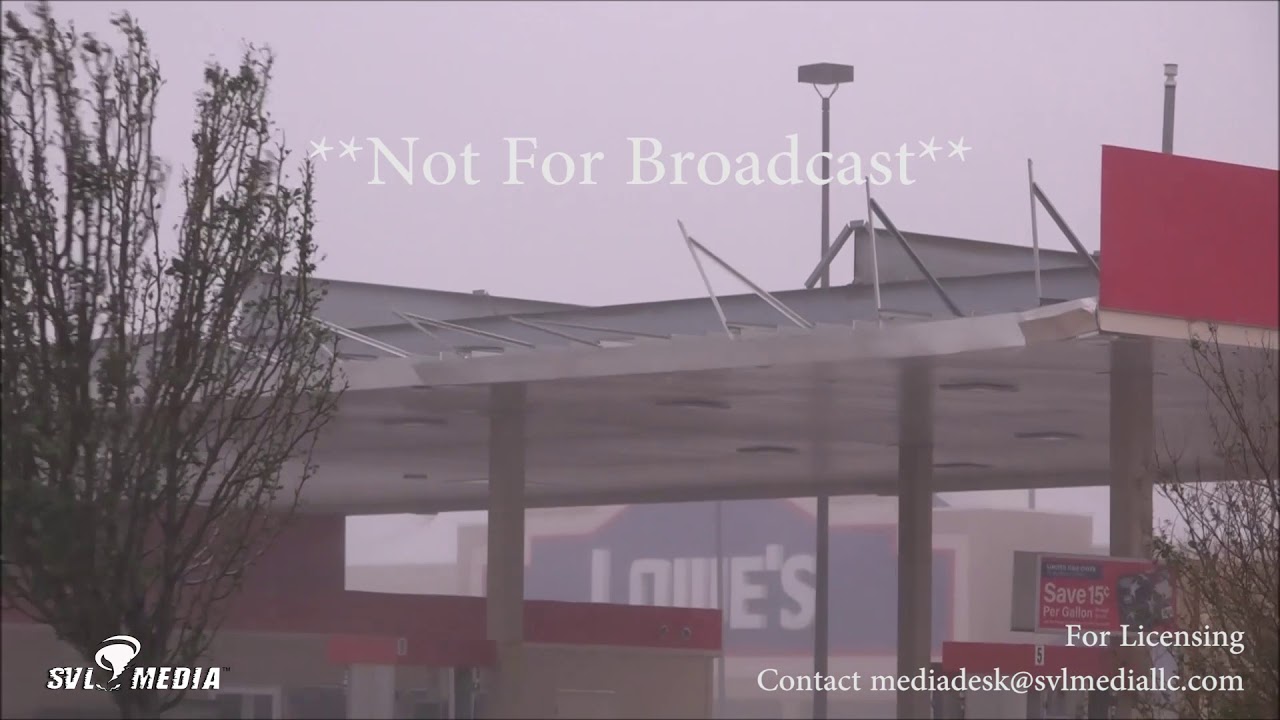 Nathan Moore/Bryan Valdez - Victoria, Texas - Widespread Damage - August 26th, 2017
Devastation throughout Victoria. Daytime shots at 8:30am, nighttime shots at the end shot predawn.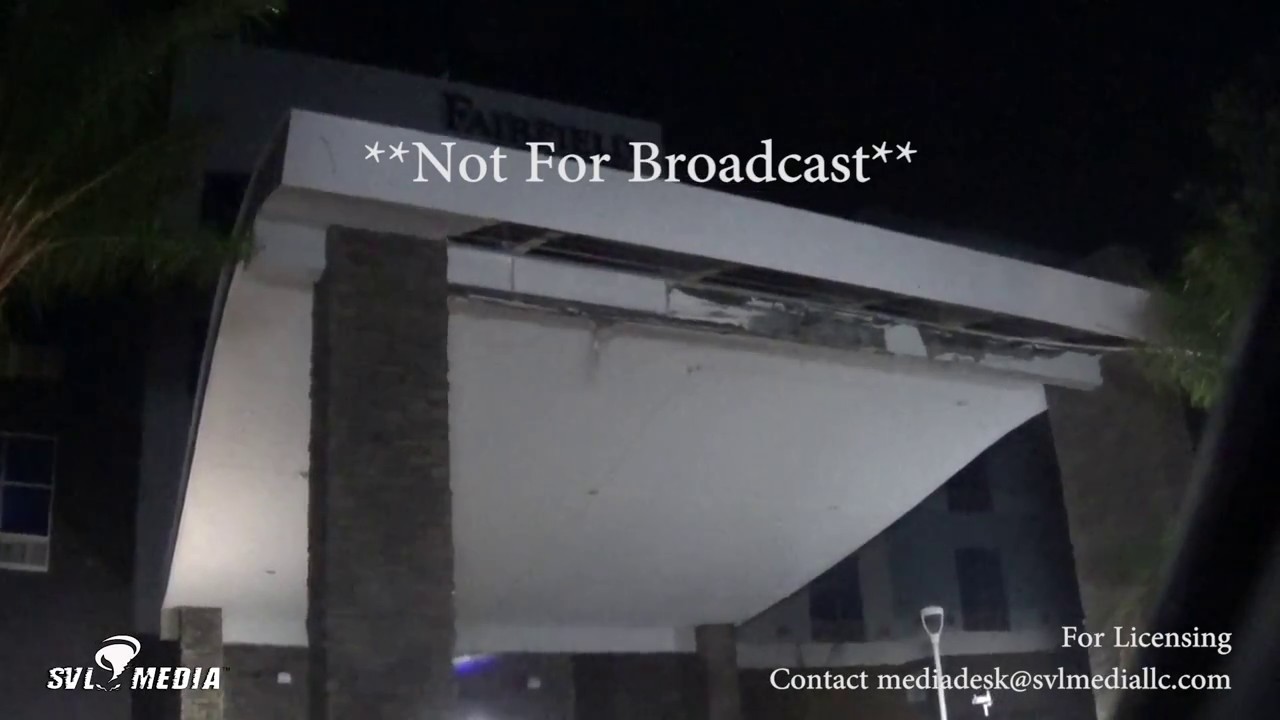 Phillip McGee - Rockport, Texas - Major Damage-Hurricane Harvey - August 25th, 2017
Major house damage, structure damage to Fairfeild Inn and Suites, downed trees and utility power pole bent completely in to. Shot from inside the eye!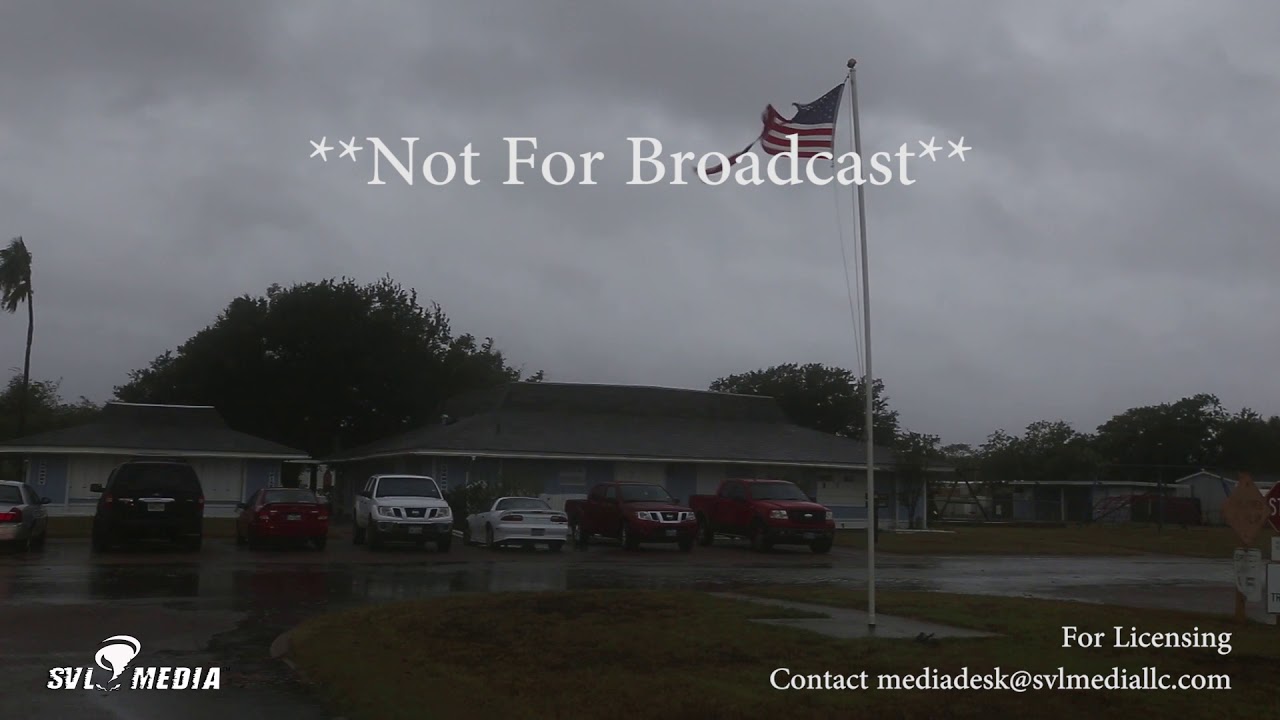 Jason Weingart - Corpus Christi, Texas - Hurricane Harvey Impacts - August 25th, 2017
Various shots of impacts of Hurricane Harvey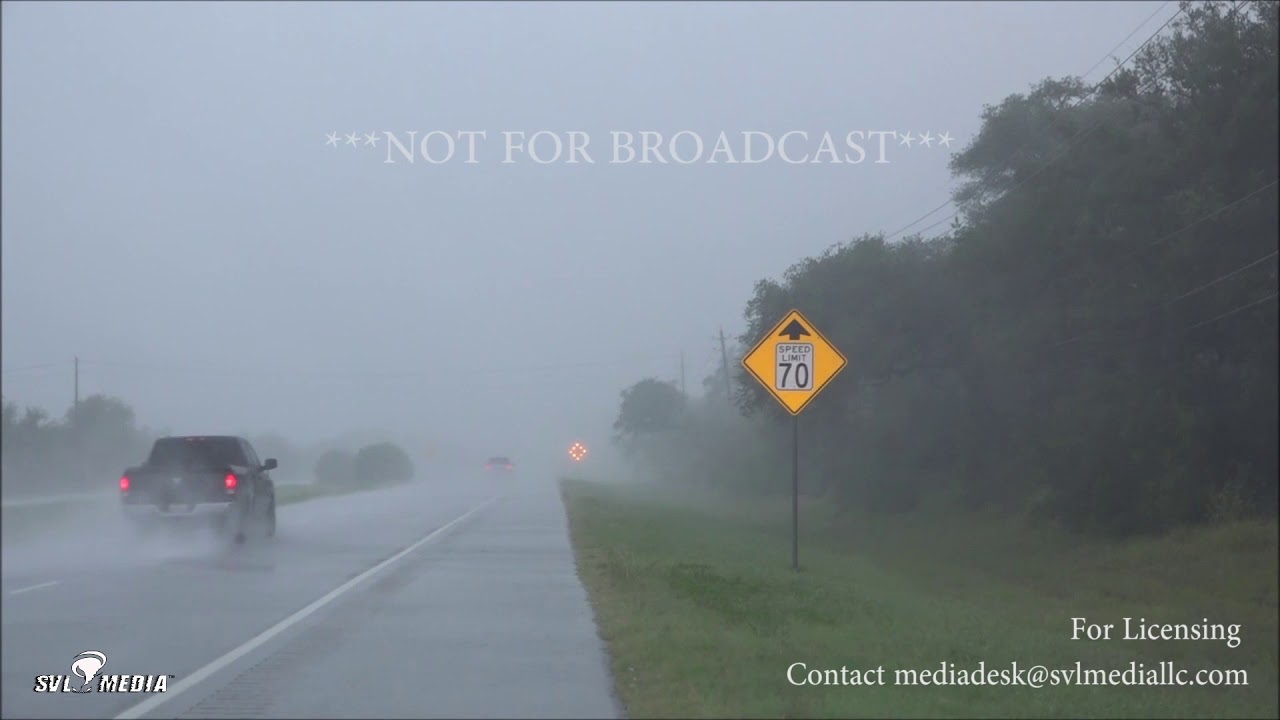 Taft, TX Hurricane Harvey Extensive Structure Damage 8 25 2017
Damage beginning as well as extreme winds.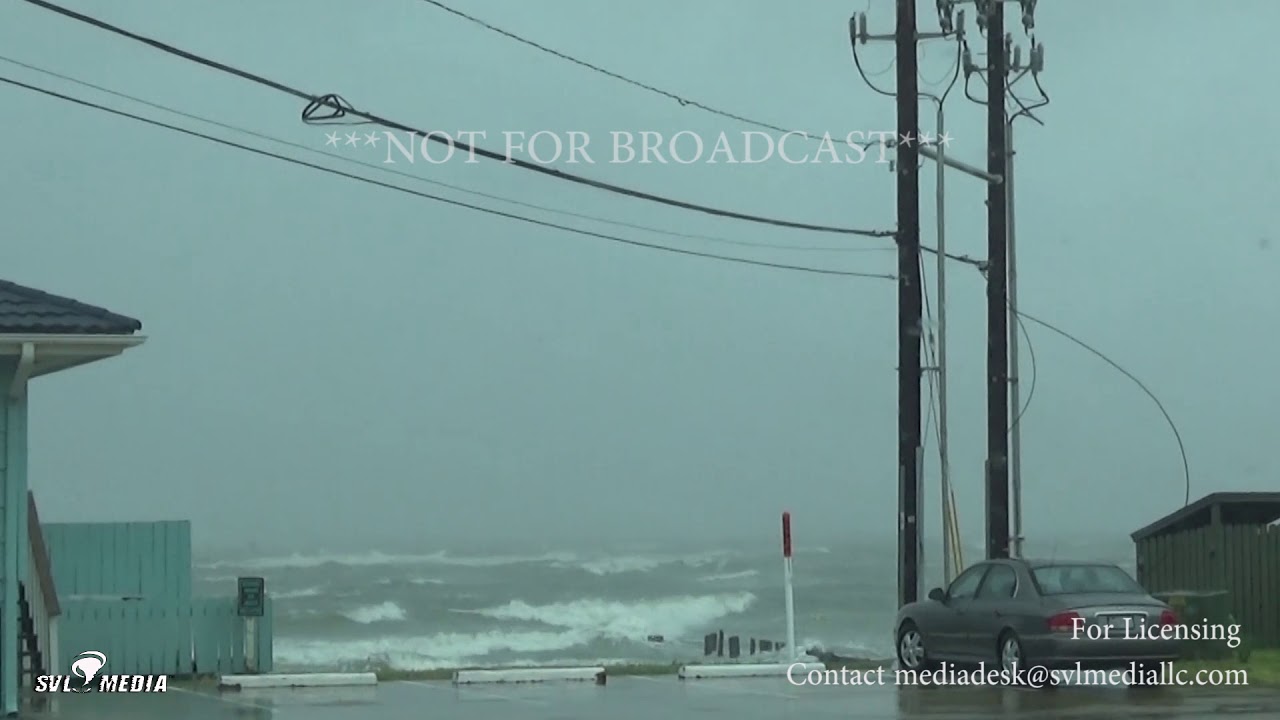 Rockport, TX Hurricane Harvey Tree Roof Damage 8 25 2017
Large Tree limbs ripped from tree , roof damage on home in Rockport TX.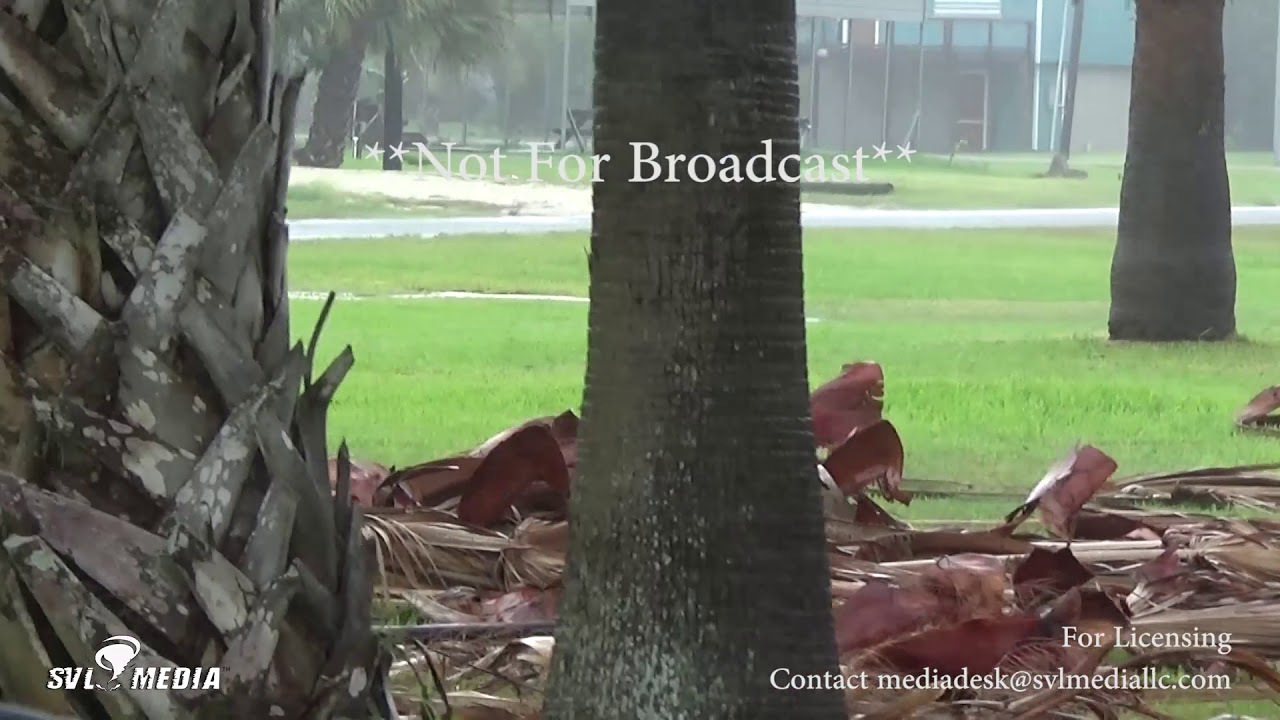 Phillip McGee - Port O'Connor, Texas - Tree Damage/High Winds/High Surf - August 25th, 2017
Palm trees being debarked , high wind, heavy surf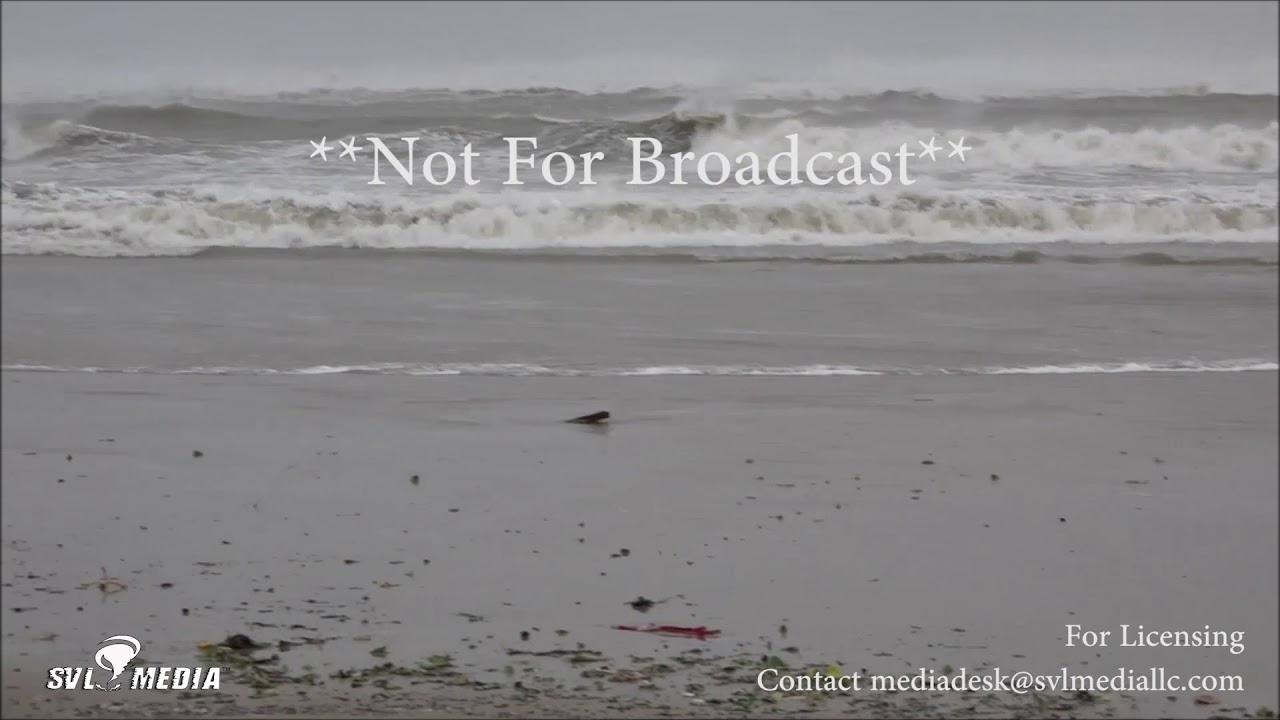 Nathan Moore/Bryan Valdez - Padre Island, Texas - Deteriorating Conditions As Harvey Approaches - August 25th, 2017
Various shots of deteriorating conditions on padre island tx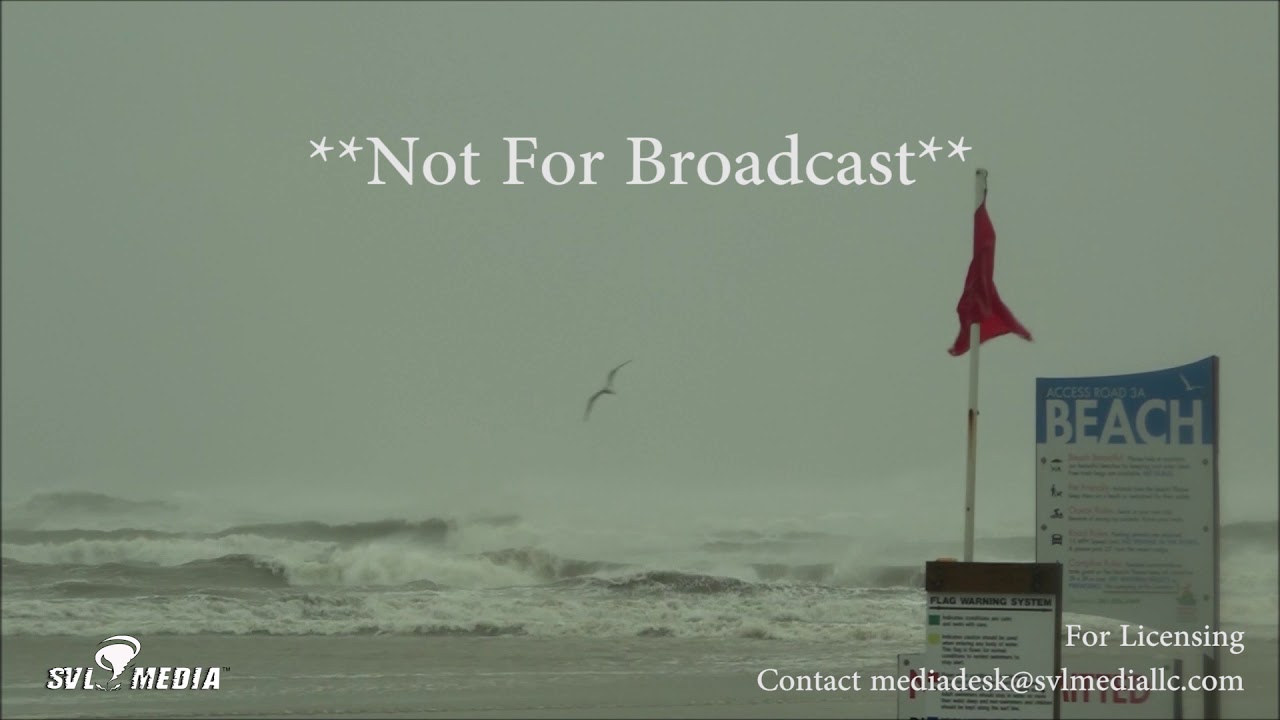 Nathan Moore/Bryan Valdez - White Cap Beach - Padre Island, Texas - Flooding/Damage/Waves/Wind - August 25th, 2017
Various shots of flooding beginning, waves increasing, winds over 60mph, minor damage beginning, buildings closed, pumps out of gas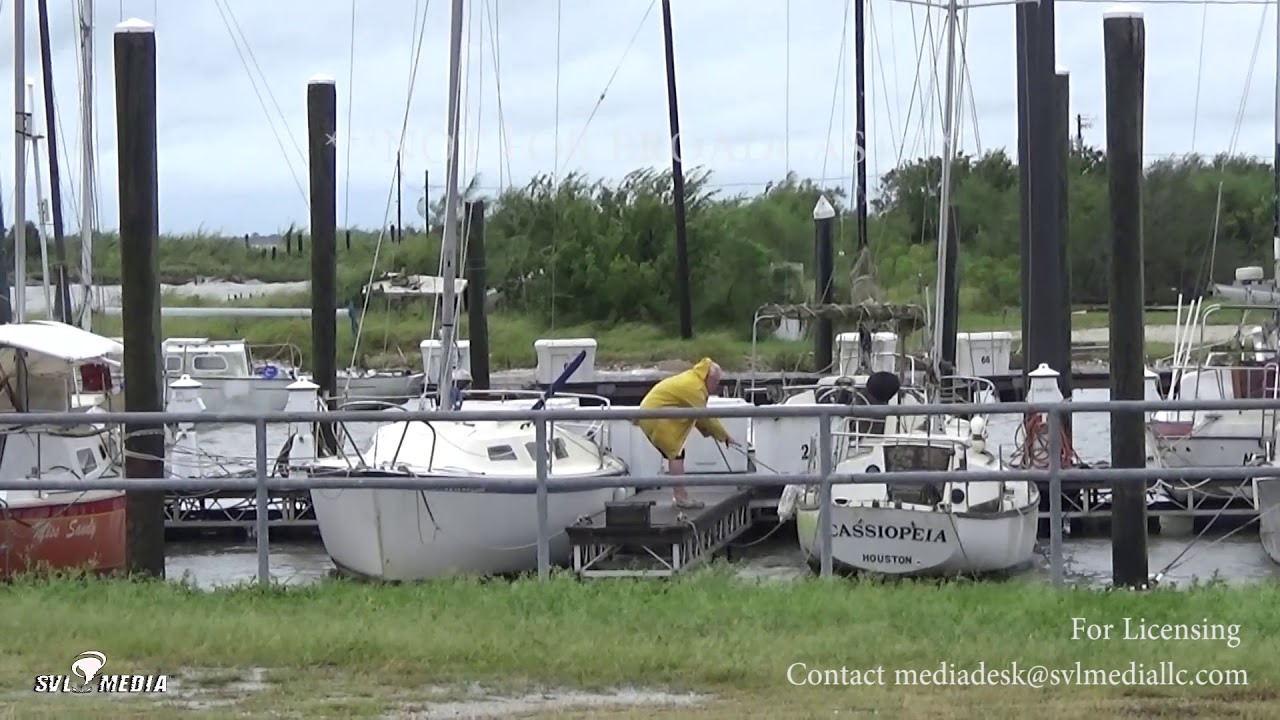 Port Lavaca, TX Hurricane Prep Rough Waters 8 25 2017
People and businesses prepare for Hurricane Harvey, Mariner tying down his boat, high winds and rough seas rock docked boats.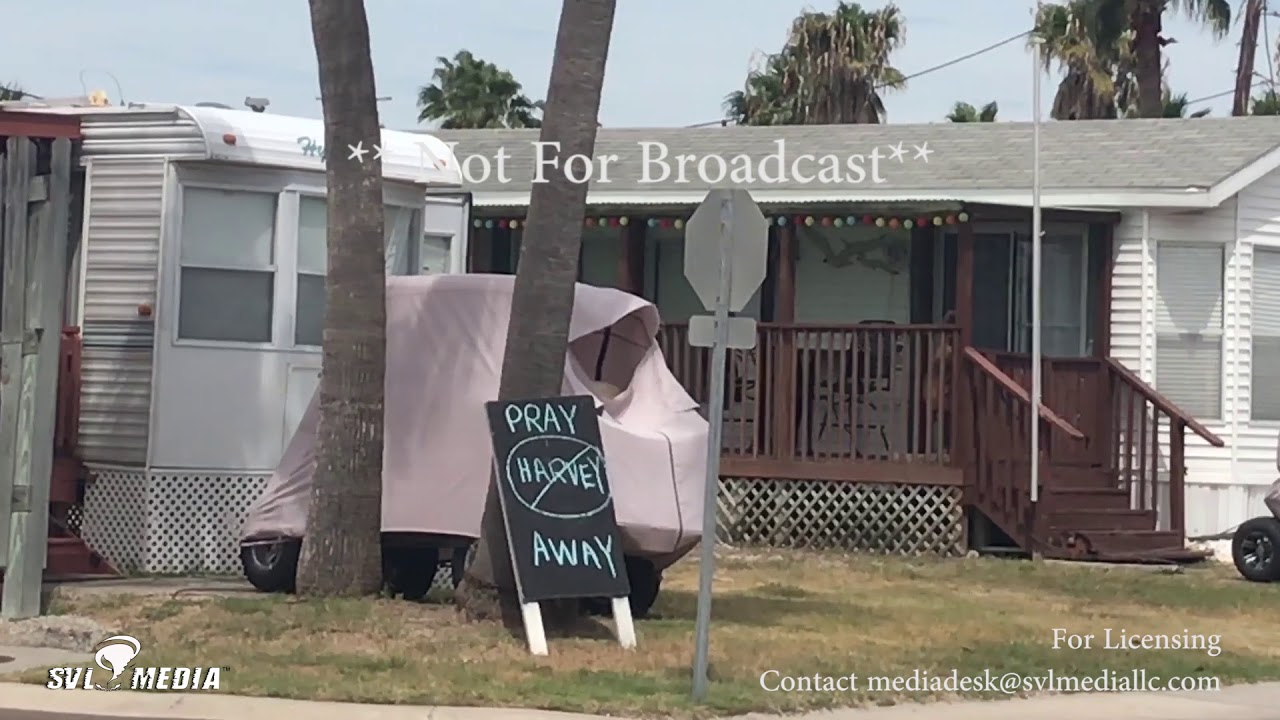 Matt Phelps - Port Aransas, Texas - Hurricane Harvey Preparations - August 24th, 2017
Hurricane Harvey storm preparations. Boarding up windows on businesses, signs praying for Harvey to go away.
Michele Stevens Victoria Texas Lowes Walmart Hurricane Harvey Prep 8232017 Final
Shelves emptied, plywood selling off the shelves, people taking whatever bread is left to buy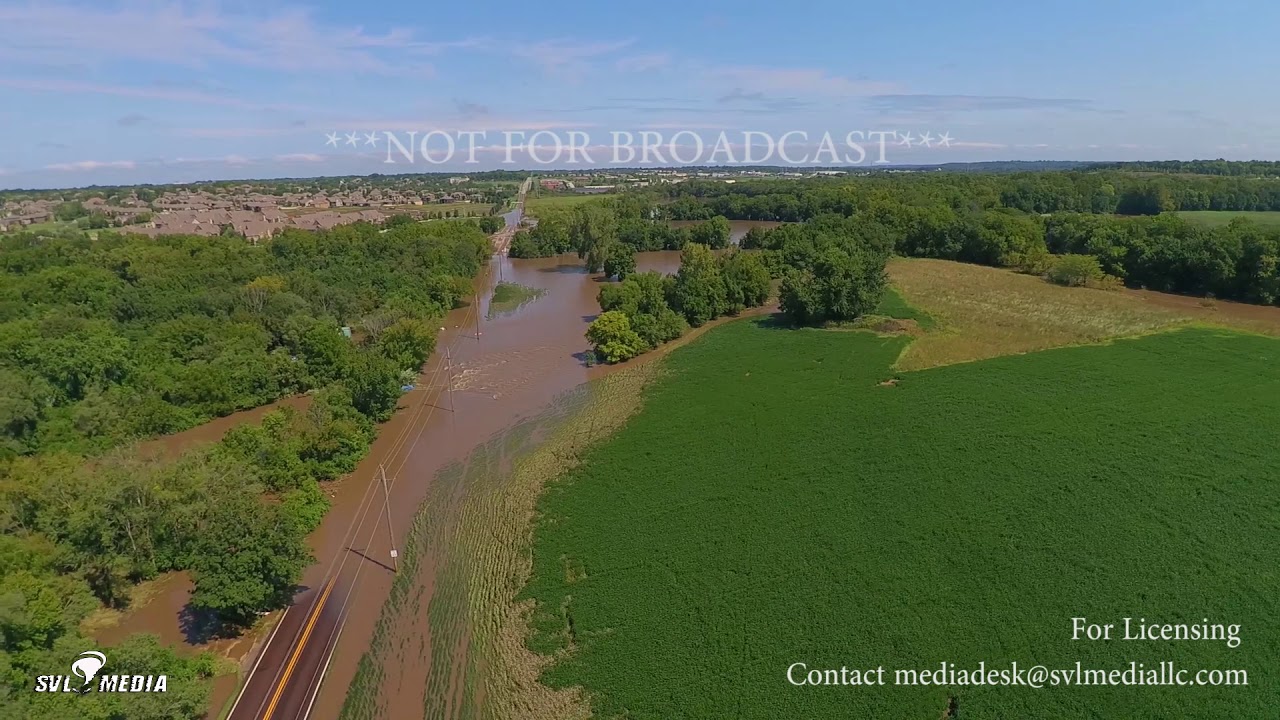 Rob Freeman Aug 22 2017 Overland Park, KS Flooding NFB
Drone footage of flooding in Overland Park, KS. Property Damage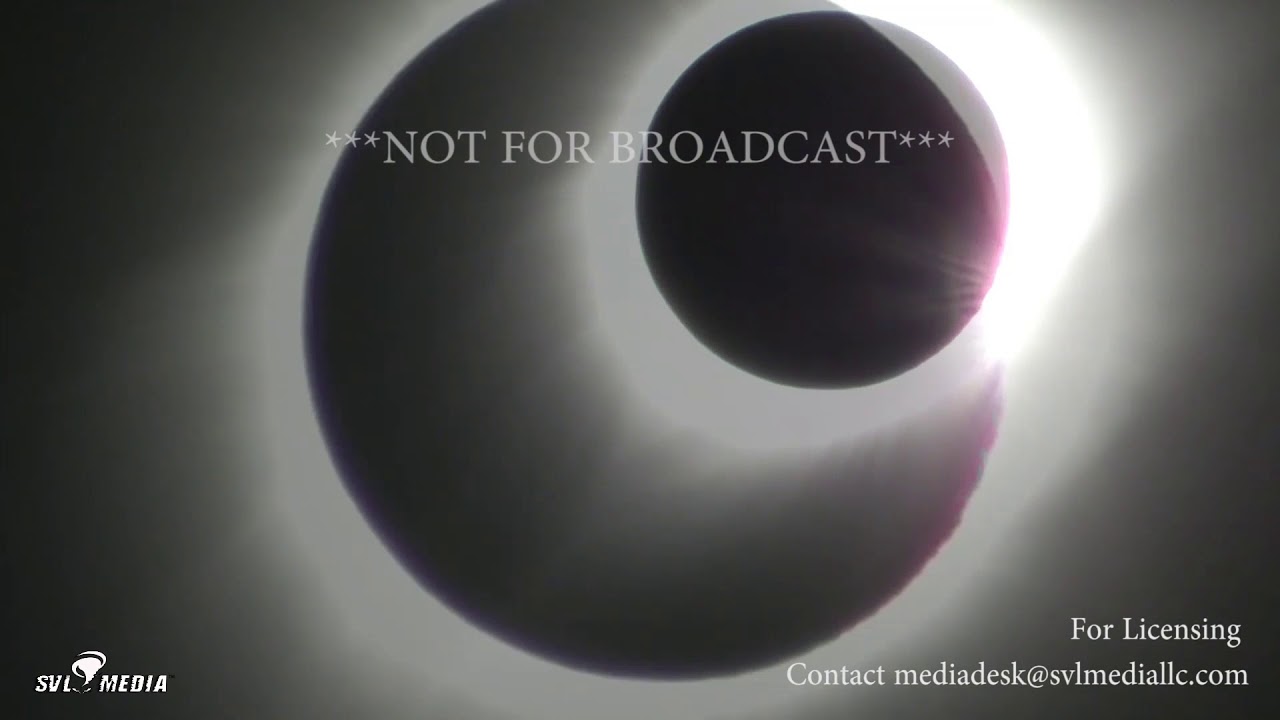 Kearney, NE Solar Eclipse Totality 8 21 2017
Eclipse Totality from Kearney, NE.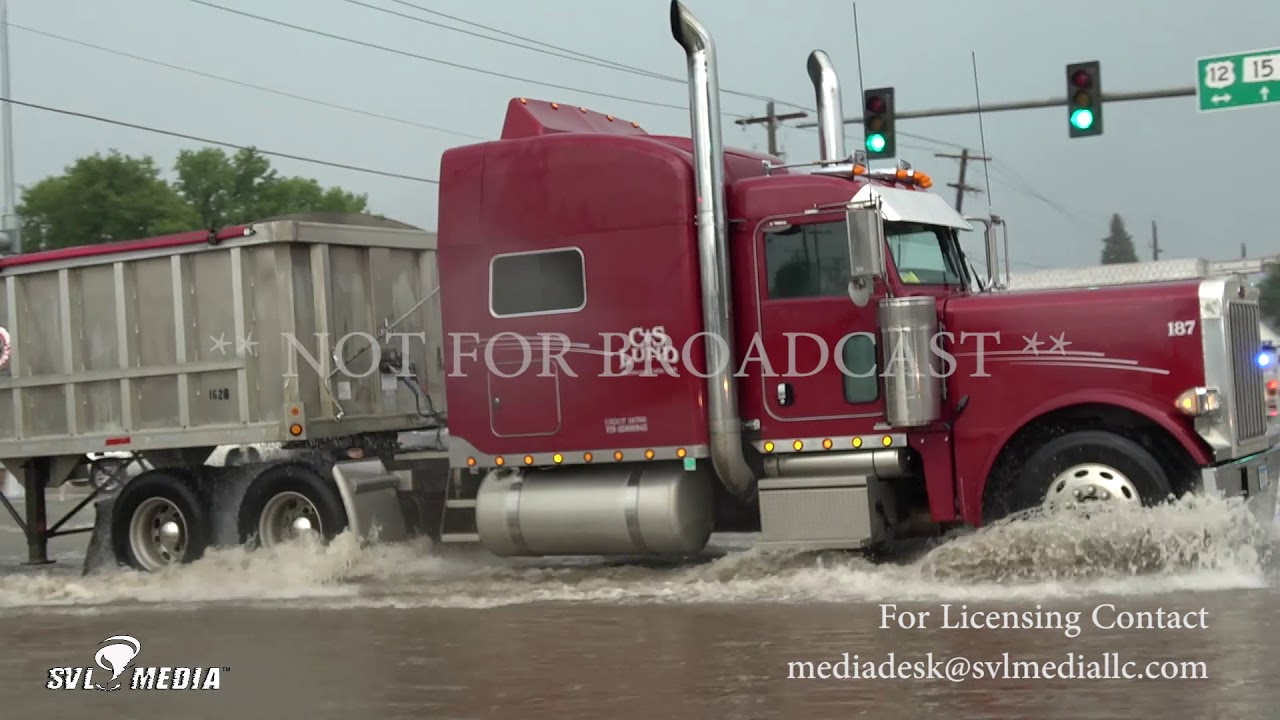 Jason Bednar 8182017 230pm Milbank SD Golfball hail accumulation flooding power pole damage
Golf ball hail accumulation, Flash flooding on roads, Power pole damage all in Milbank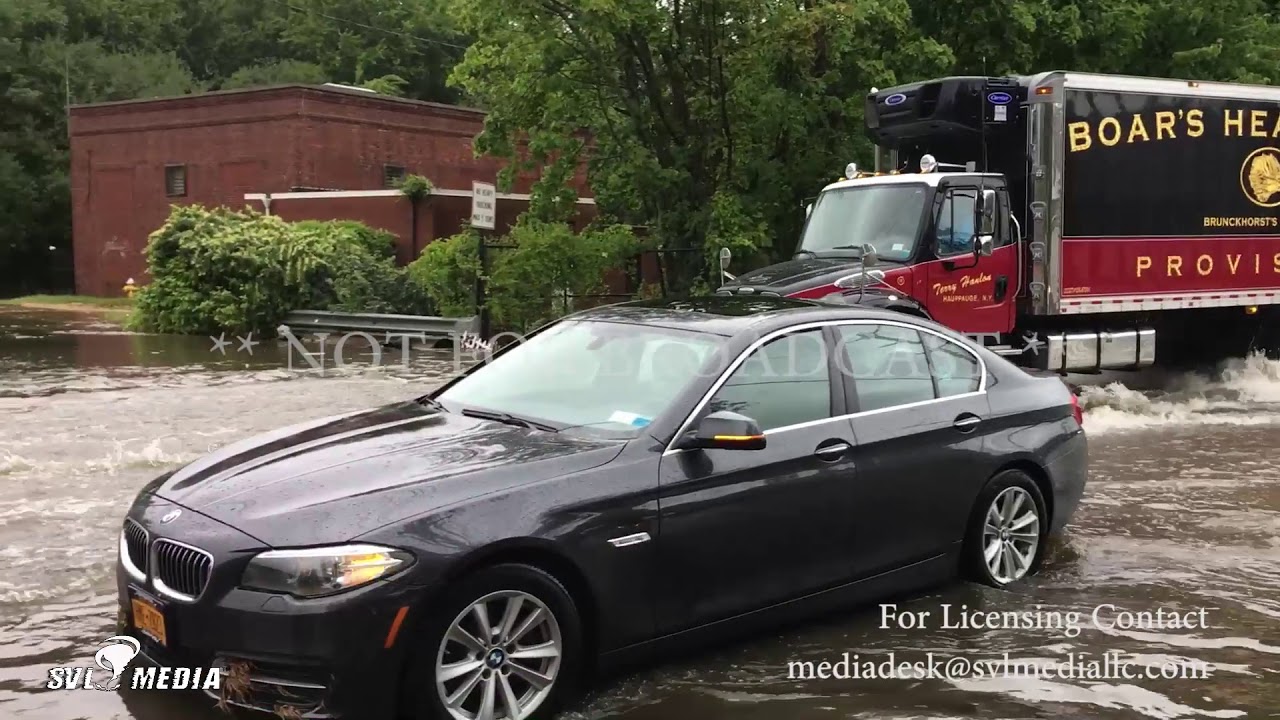 Michael Koch Huntington Long Island Flash Flooding 8182017
Flash Flooding and emergency personnel Updated Preview Apologies the first minute was left out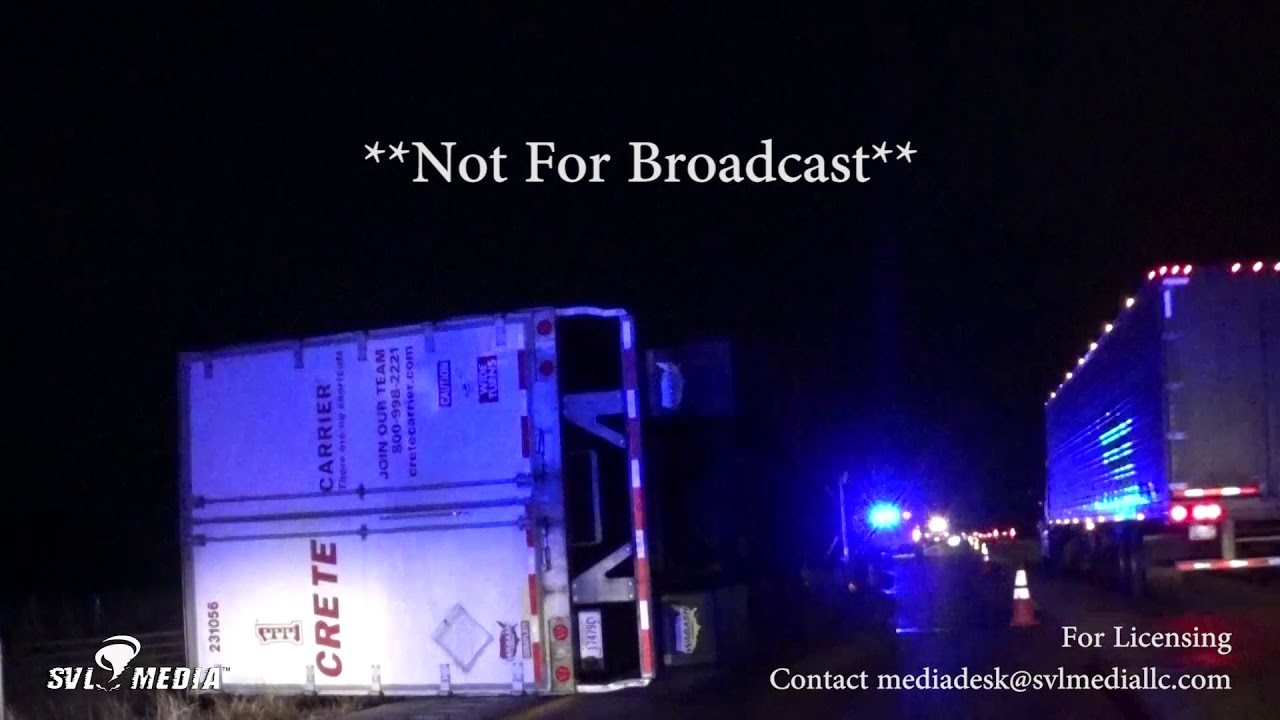 Phillip McGee - Billings, Oklahoma - Overturned Semi - August 16th, 2017
Semi truck overturned from high winds just south of Billings,OK
Justin Wenzel Winthrop MN 8162017 Possible Tornado Damage
Possible tornado damage to trees and crops in Winthrop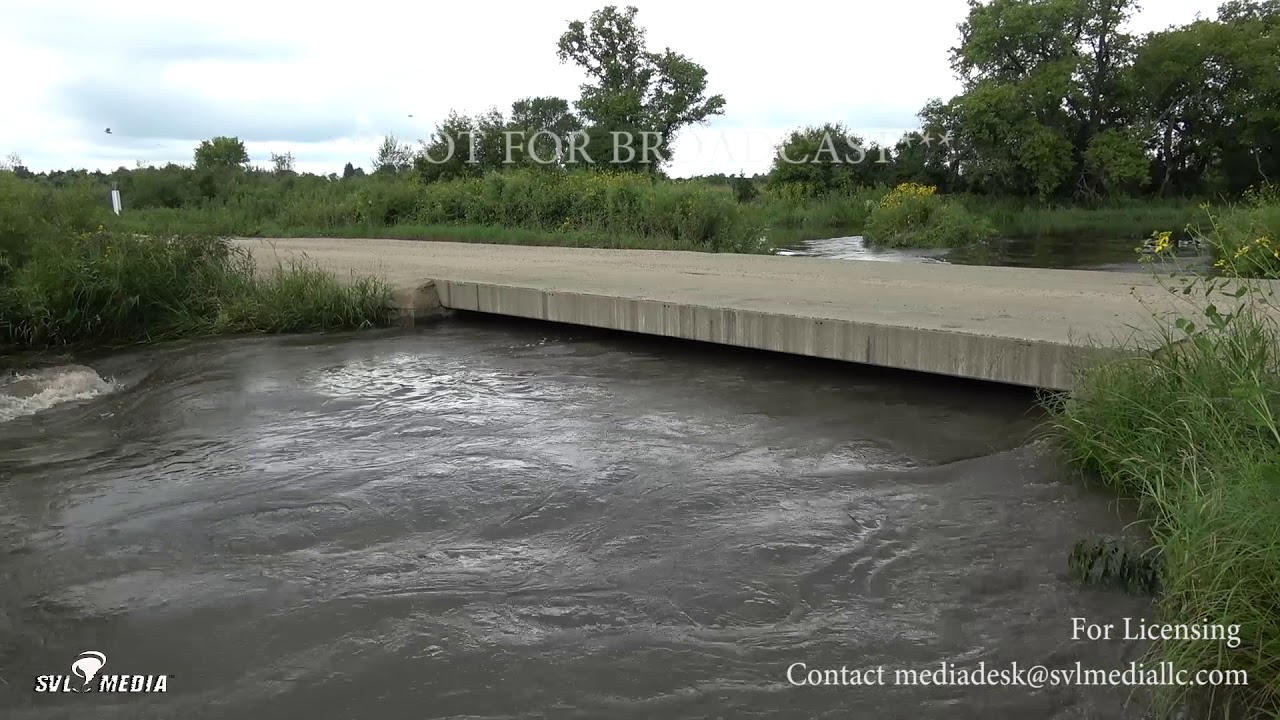 Milbank, SD Lake Farley Overflowing Banks 8 14 2017
Lake Farley overflowing banks after heavy rains in the area. More rain expected tomorrow.