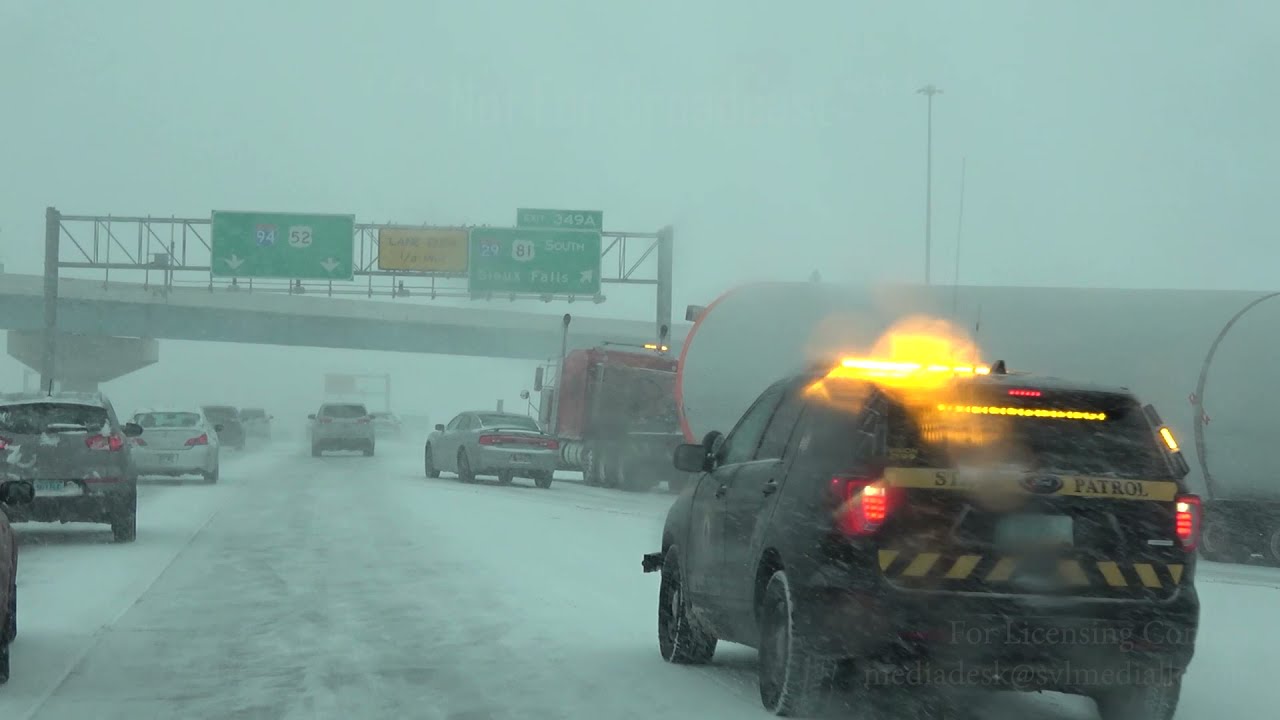 Fargo, ND - Winter Weather, Snow Impacts - November 13th, 2021
A clipper snow system moved through eastern North Dakota this morning dropping heavy snow at times causing traffic impacts along Interstate 94 in Fargo, ND. An oversized load carrying a wind turbine tower piece got stuck on the top of the on ramp entering I-94, the oversized convoy has been stuck over an hour as of 1:30 PM central. A couple vehicles were seen in the ditch or facing the wrong direction after spinning out. Video also includes snowfall scenes around town.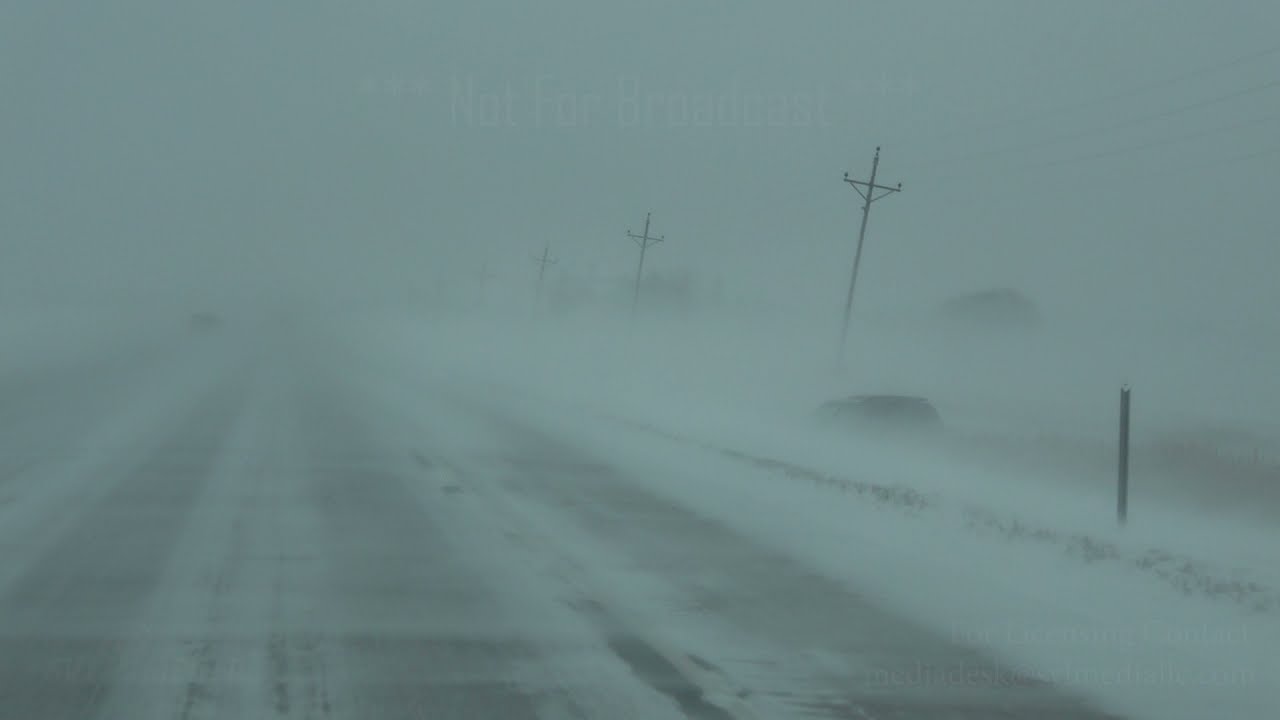 Moorhead, MN - Winter Returns with Whiteout/Blizzard Conditions, Icy Roads, Accidents - Nov 12, 2021
Strong winds and overnight snow combined to create whiteout conditions and icy surfaces for morning commuters near Moorhead, MN. Filmed 6 miles east of Moorhead along Interstate 94, Highway 336, and Highway 10. Video includes a semi on its side in the median on I-94 along with several vehicles in the ditch along 336 and 10 with one being towed in progress.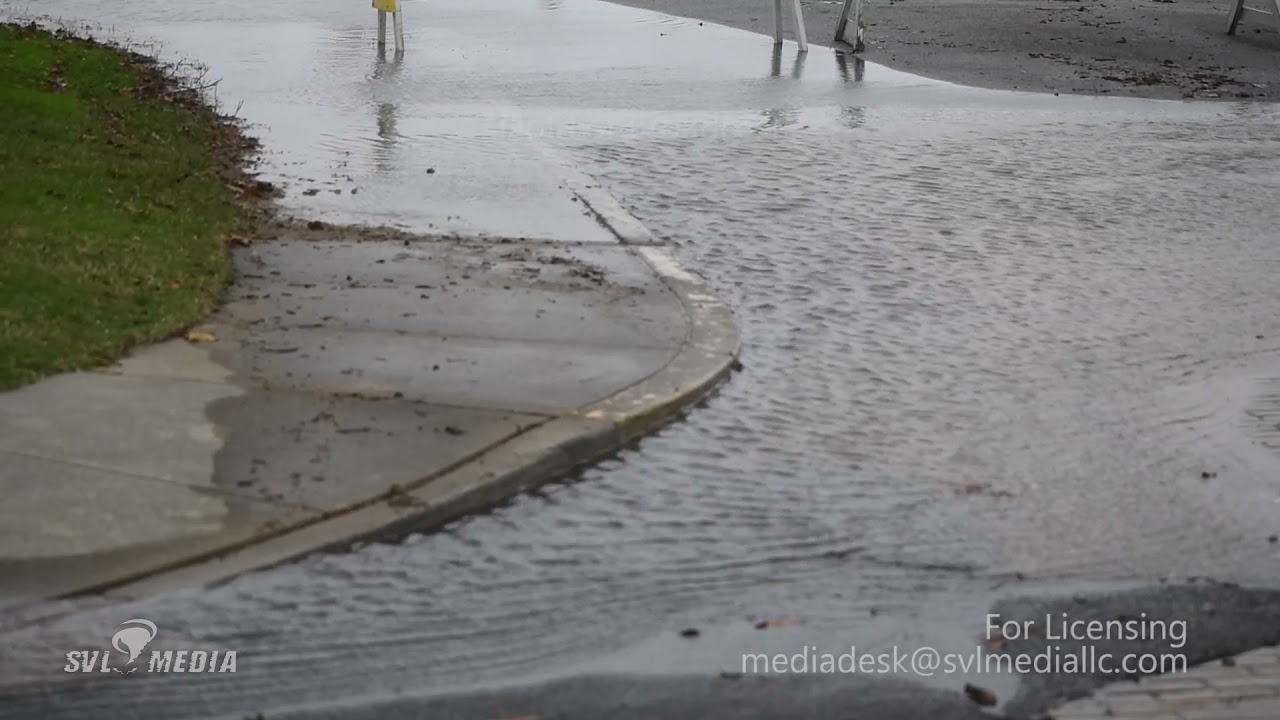 Logan Giles - Cambridge, Maryland - Coastal Flooding - October 29th, 2021
Clip 1: Water from Choptank River flooding Belvedere Avenue. You can see the waves splashing against the sea wall in the background. Also waves and flag in the high wind Clip 2: Water flooding Water Street. You can see the police barricade in the background Clip 3: Water flooding Bay Street causing road closures Clip 4: Town police block cars from entering the area at the road closure Clip 5: Water from the Choptank River is seen visibly moving rapidly onto Water Street Clip 6: A large boot rocking from the high wind and waves Clip 7: Water floods Long Wharf Park in front of a road closed sign Clip 8: Dock getting close to submerged at the marina. Can see it seeping through the holes Clip 9: Road closed sign is seen with the water submerging part of a speed limit sign Clip 10: Water flooding Long Wharf Park. Can see a woman running in the background Clip 11: Water getting onto the boardwalk at Long Wharf Marina
Logan Giles - Fenwick Island, Delaware - Major Coastal Flooding and Rough Surf - October 29th, 2021
Clip 1: Water on Road sign stands in front of a flooded Bora Bora Street Clip 2: Water flooding Bay Street Clip 3: Side angle of waves breaking in the ocean with seagulls trying to fly Clip 4: Bora Bora street sign above the flooded road Clip 5: Bora Bora Street is flooded and you can see how deep the water is with the poles Clip 6: Water breaching the dock at Catch 54 Clip 7: Little Assawoman Bay breaching Madison Avenue Clip 8: zoom in view of large waves in the ocean Clip 9: Little Assawoman Bay overflows Bayard Street. You can see the waves getting up to the grass in the background Clip 10: South Carolina Street flooded with water Clip 11: Little Assawoman Bay water getting over the dock Clip 12: Large waves breaking in the Atlantic Ocean
Erik Creighton - Burtonsville, New York - Schoharie Creek Well Above Flood Stage - October 27th, 2021
Clips 1-3: 301 Lost Valley Rd, Lost Valley, NY, 12010 Clips 4-10: County Road 160 (Bridge portion over Schoharie Creek in Burtonsville, NY, 12066) Description: Clips 1-3: Video shot from the eastern bank of Schoharie Creek in Lost Valley, NY facing the Western shore. The creek is well above flood stage at 8.36 feet (moderate stage is 8 feet). This has caused the swelled creek to overtop it's banks and flood some small structures including an RV and some type of shed. Clips 4-10: These shots were filmed from on the Bridge the crosses Schoharie Creek in Burtonsville, NY on County Road 160. Normally a shallow creek with plenty of exposed riverbed, the creek is a raging torrent. In this video, sediment heavy rapids can be seen flooding into areas where small trees are. This creates a surreal view of trees underwater. This is an especially interesting scene because this area is in peak foliage, adding a unique element of color to the footage.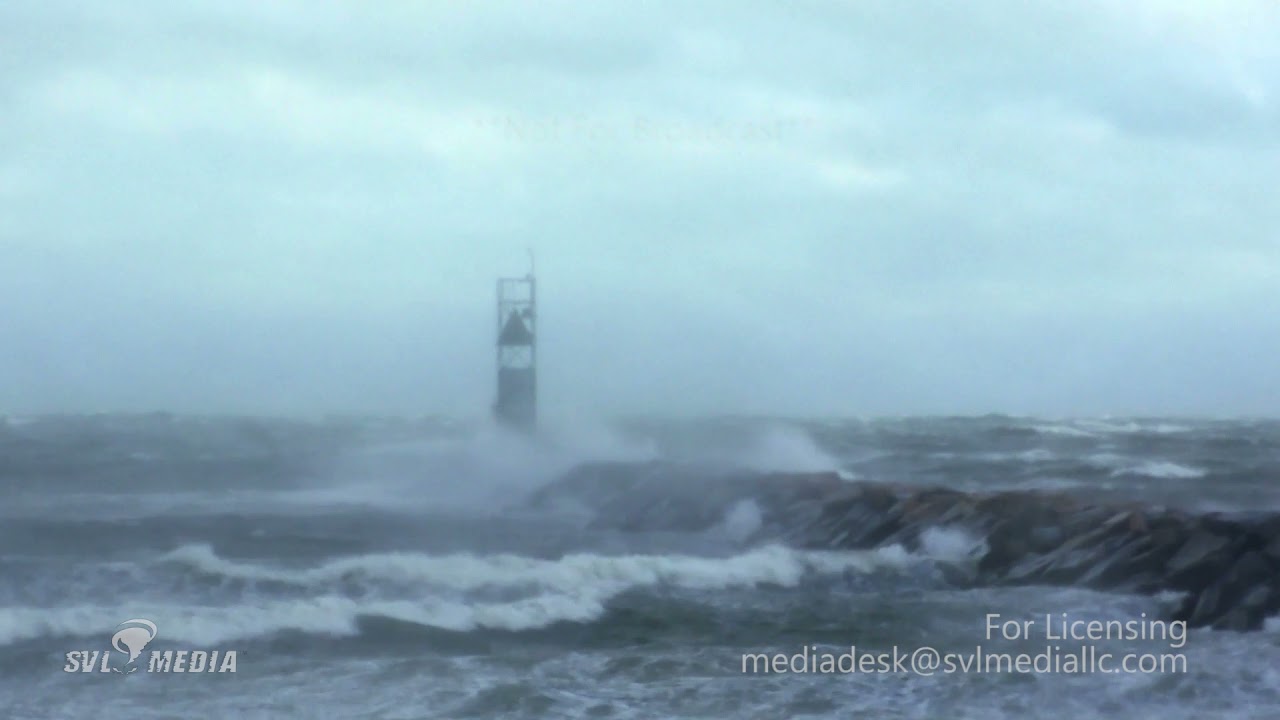 Nicholas Isabella - Montauk, New York - Huge Waves and Rough Surf Cause By Powerful Nor'Easter - October 27th, 2021
Various clips of large waves and blowing trees on the eastern end of Long Island
Tyler Kurtz - Chickasha, Oklahoma - Major Street Flooding - October 10th, 2021
Significant street flooding on a main road through town causing law enforcement to block the road for a little. Drivers driving through the high waters.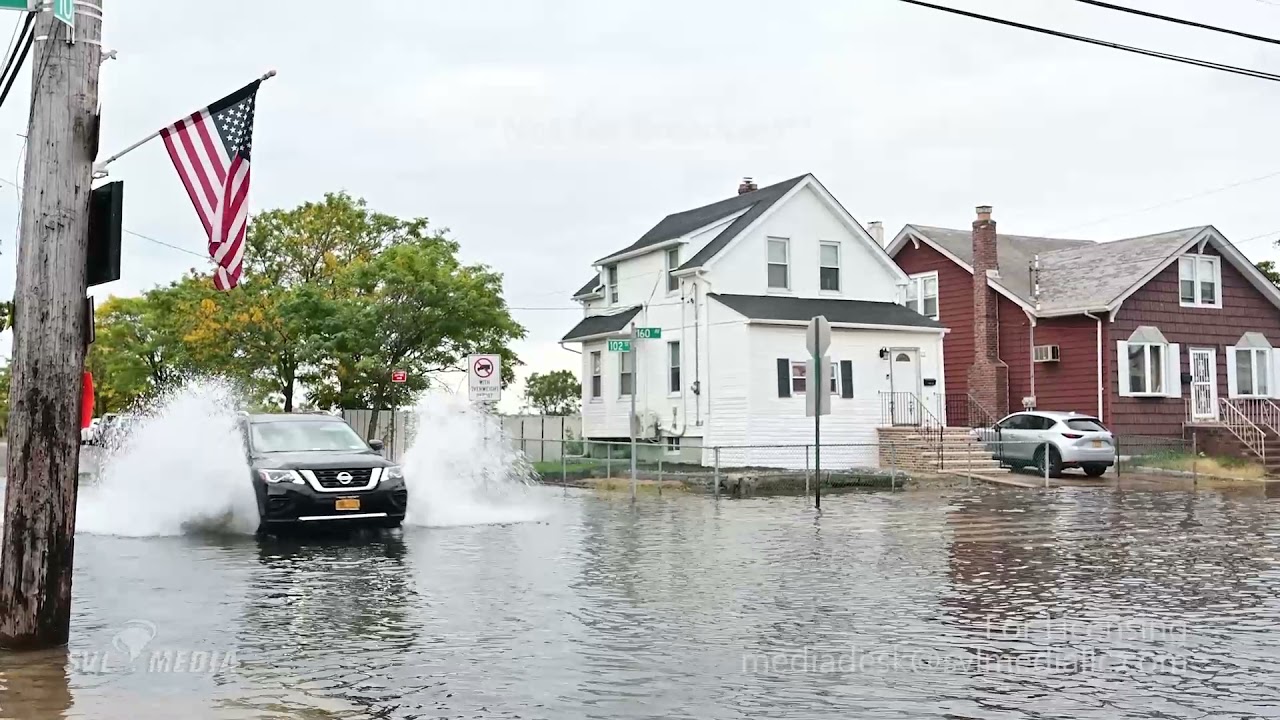 Nicholas Isabella - Howard Beach, NY - Coastal Flooding - October 9th, 2021
Various clips of cars and bus driving through flooded streets during high tide. Onshore flow and the new moon caused higher than normal high tide.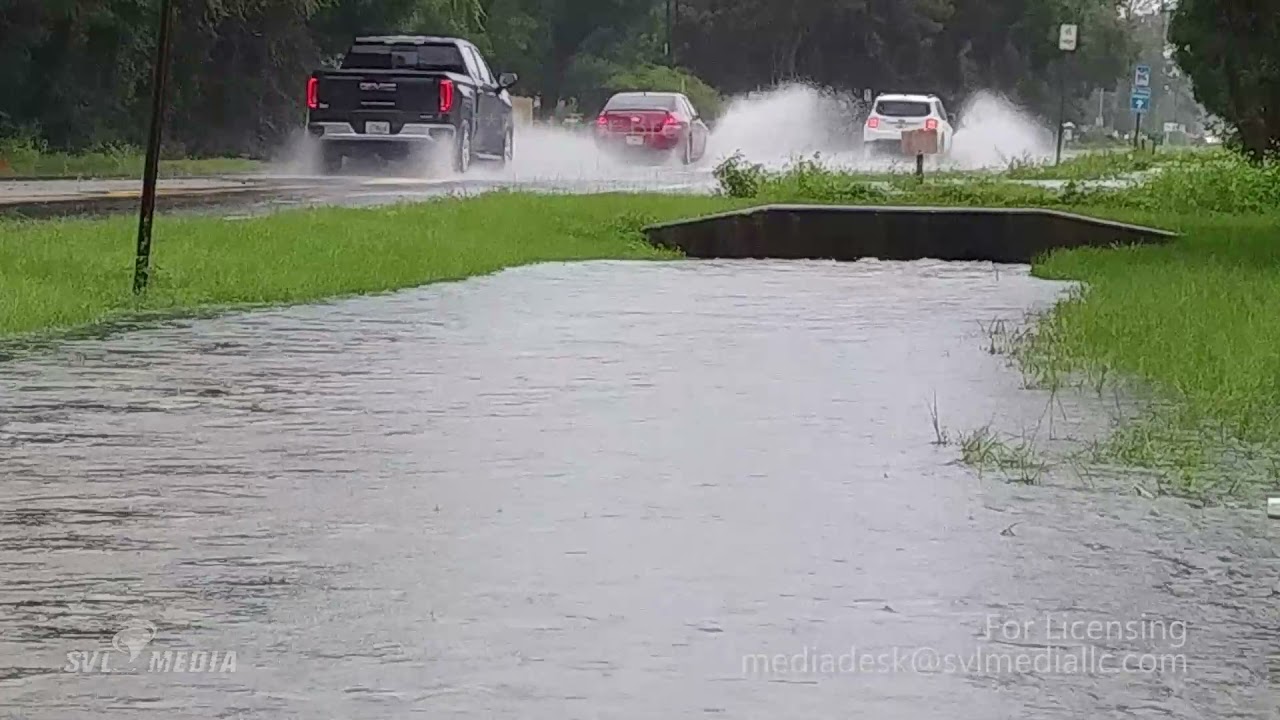 Deborah Dawkins - Pensacola, Florida - Flash Flooding Due To Hurricane Nicholas - September 15th, 2021
Flash Flooding resulting from torrential rains at various locations around Pensacola and Perdido Key Florida: *Torrential Downpours on Gulf Beach Hwy *Commuters navigate across intersection at Blue Angel and Lillian Hwy *Ditches are overrun with run off on Saufley field road *Neighborhoods are flooding due to heavy rains at Saufley field road just off Blue Angel Pkwy *Commuters try to navigate roads on Saufley Field road *School Bus and residents take caution driving through flooded roads and neighborhood At Sorrento Road and Doug Ford road in Perdido Key Florida *Tarklin Bayou neighborhood flooding *Apartment complex off Hwy 98W flooding over entrance drive *Intersection just off Hwy 98W flooding over roadway
Nicholas Isabella - Wayne, New Jersey - Passaic River Major Flood Stage - September 3rd, 2021
Major flooding all around the Passaic River. Passaic is at major flood stage currently around 22'.
Kyle Bower - Dauphin County, Pennsylvania - Catastrophic Flooding/Ida Remnant Aftermath - September 2nd, 2021
Mega Pennsylvania Flood Package. 1. 0-:52 Hershey, Pa Swatara River 2. :53-1:59 Harpers Tavern, Pa Lilly the Goat escapes pen due to rising water 3. 2:00+ Bethel Twp, Pa Union Rd by cross street Mull Rd had a stranded Jeep from someone going to work this morning before stalling out and having its front license plate nearly ripped off by the current. Last night a PennDot worker reported a missing car that was swept away at this same location, with Helicopter (Air) search efforts at 9am. Now suspected recovery efforts will resume this evening for the missing car
Nicholas Isabella - Mount Ephraim, New Jersey - Tornado - September 1st, 2021
Clip 1 - Large Tornado crossing the road Clip 2 and 3 - Tornado Damage along I295 in Mount Ephraim, NJ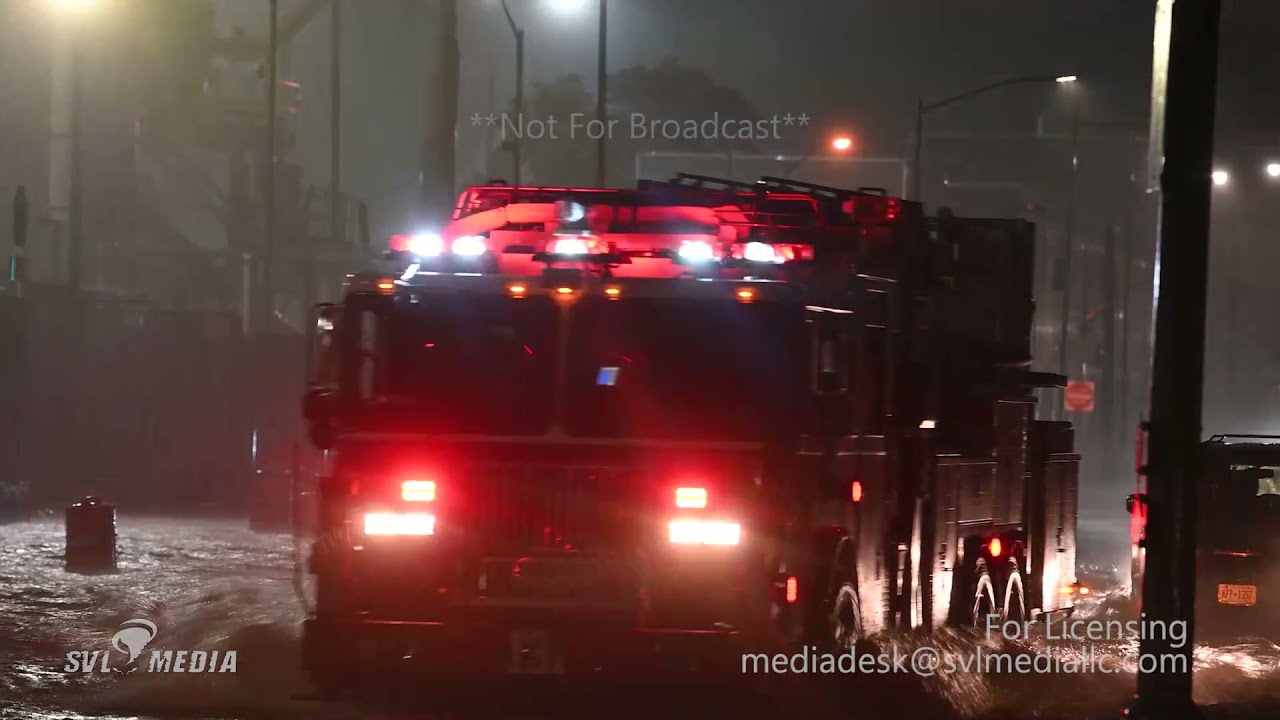 Nicholas Isabella - New York City, New York - Catastrophic Once In A Lifetime Flooding Event - September 1st, 2021
Clip 1 and 2- Major street flooding in Park Slope, Brooklyn, New York City during Flash Flood Emergency Clip 3 - Major flooding on the Brooklyn Queens Expressway in Red Hook, Brooklyn, New York Clip 4 - More Major street flooding in Park Slope, Brooklyn, New York Clip 5 - Car stranded on Staten Island Expressway - Staten Island, New York Clip 6 - Man walking across street as cars drive by on flooded roadway in Sunset Park, Brooklyn, New York Clip 7 - Water shooting out of sewer system as cars and NYPD car drive by in Sunset Park, Brooklyn, New York Clip 8 - Water shooting out of drainage pipe in Sunset Park, Brooklyn, New York Clip 9 - Another Man crossing the streets in flooded waters - Sunset Park, Brooklyn, New York City.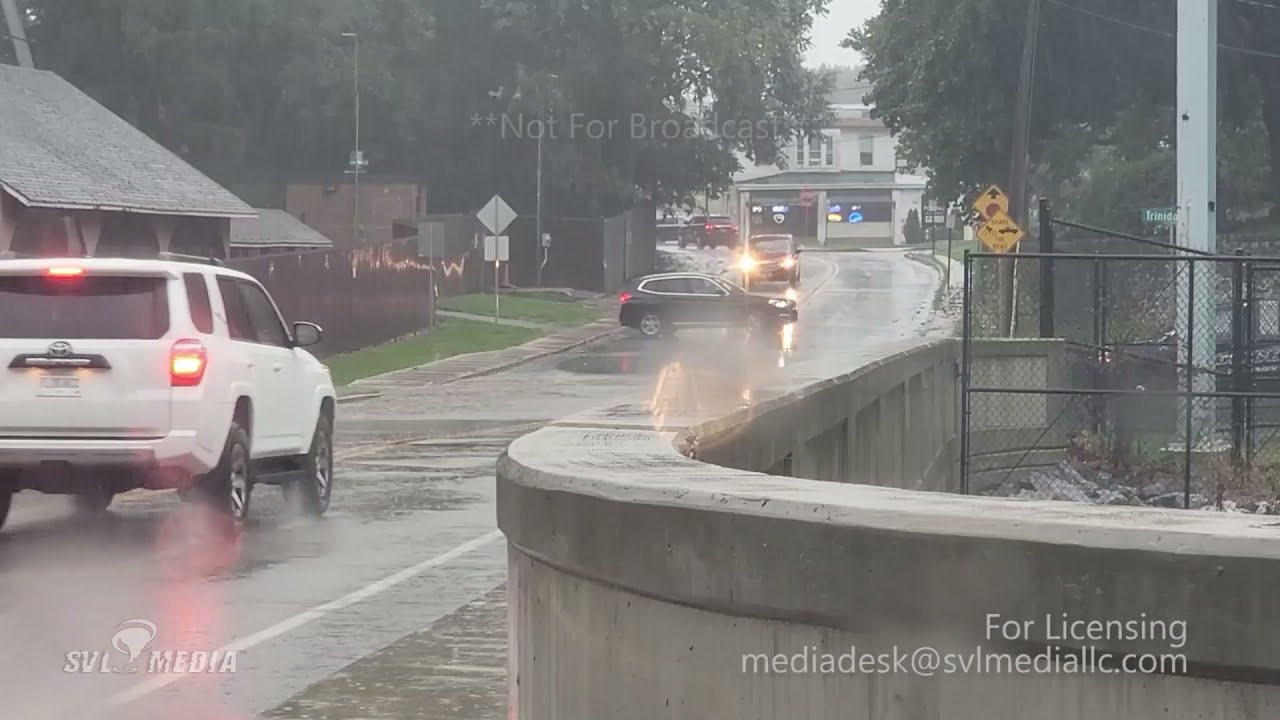 Kyle Bower - Hershey, Pennsylvania - Heavy Flooding Causing Road Closures - September 1st, 2021
Street Flooding causing Closures
Tyler Kurtz - Thibodaux, Louisiana - Hurricane Ida Aftermath/Damage - August 30th, 2021
Morning sunlight reveals damage across Thibodaux, LA that hurricane Ida left behind. Tilted/Downed powerlines, snapped trees, shingles and rips in some areas ripped off. Crews using a chainsaw to cut up a down tree that was blocking the road. Crews using equipment to move tree limbs out of the road. End of video has some emergency crews heading towards the impact area.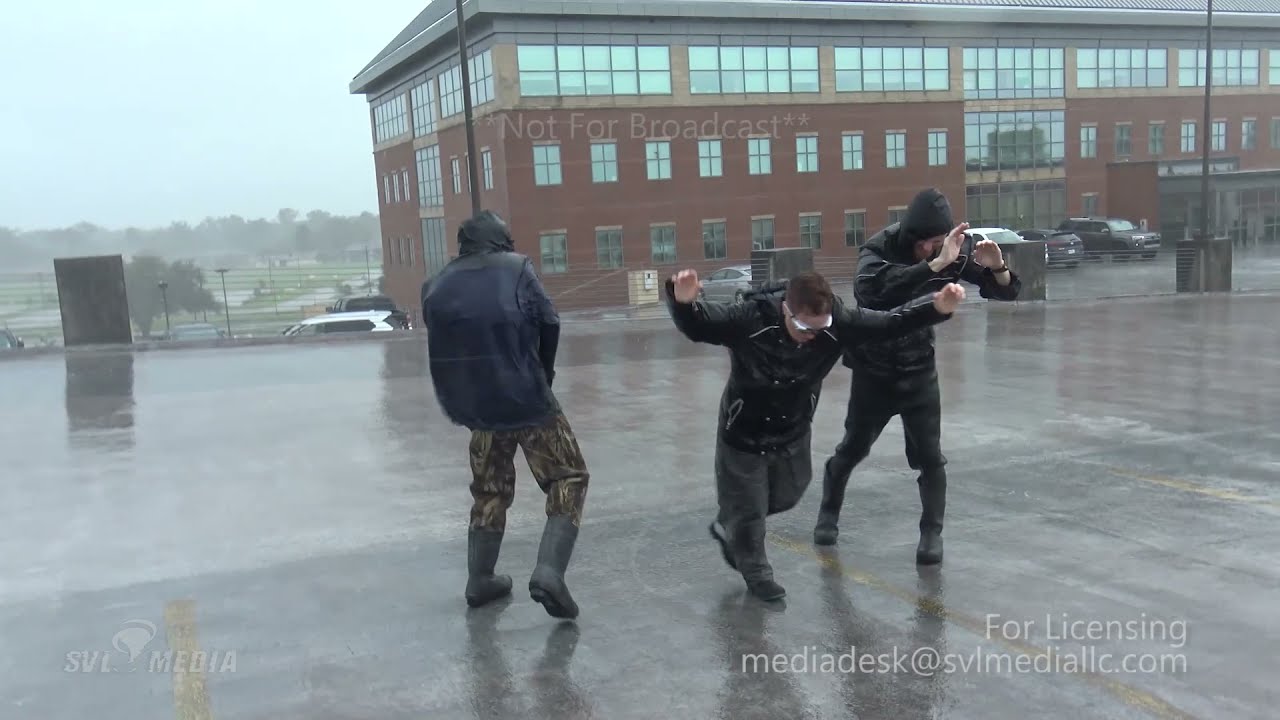 Tyler Kurtz - Thibodaux, Louisiana - Hurricane Ida Eyewall - August 29th, 2021
Series of clips from this afternoon as Hurricane Ida outer eye impacted Thibodaux, LA. There were very strong winds that were difficult to stand in (3 people shown in the video trying to stand in the strong winds). Shingles were being tore off houses and businesses. Some tree limbs were snapped. Near whiteout conditions and very heavy rains and winds as the eye got closer but then moved to the North, North East missing the location by about 15 miles. These were a collection of clips from multiple hours as the hurricane lasted much of the afternoon.
Kyle Bower-Naz Zeynap - New Orleans, Louisiana - Hurricane Conditions Draw Closer - August 29th, 2021
Outer band impacts
Tyler Kurtz - Thibodaux, Louisiana - Outer Bands Impacting - August 29th, 2021
Conditions deteriorating in Thibodaux Louisiana as the outer bands from strong Hurricane Ida approach the location. Strong gusty winds with palm trees and trees bouncing in the wind. Stop signs blowing around.
Jason Bednar - Big Stone City, SD - Severe Warned Thunderstorm Packed with High Winds and Hail - Aug 28th, 2021
A severe warned thunderstorm hit the MN/SD border city of Big Stone City this morning. Video shows high winds swaying trees accompanied by hail hitting the roadway and making big splashes in a small flash flooded parking lot. This storm was tornado warned near Milbank, SD, and the last two clips show the storm approaching my position in Big Stone City, SD shot before the impacts. This storm was the second severe thunderstorm to hit this area this morning.
Kyle Bower - Misquamicut, Rhode Island - Bay Surge and Flooding - August 22nd, 2021
Bay Surge Floods Town
Michael Koch - Misquamicut, Rhode Island - Trees Snapping, Huge Waves, Guy Surfing - August 22nd, 2021
Trees snapping, kid surfs Henri's eyewall, massive waves.
Nicholas Isabella - Montauk, New York - Rough Surf - August 22nd, 2021
Various clips of rough surf crashing along the beach as well as high swells on the bay side along the jetti.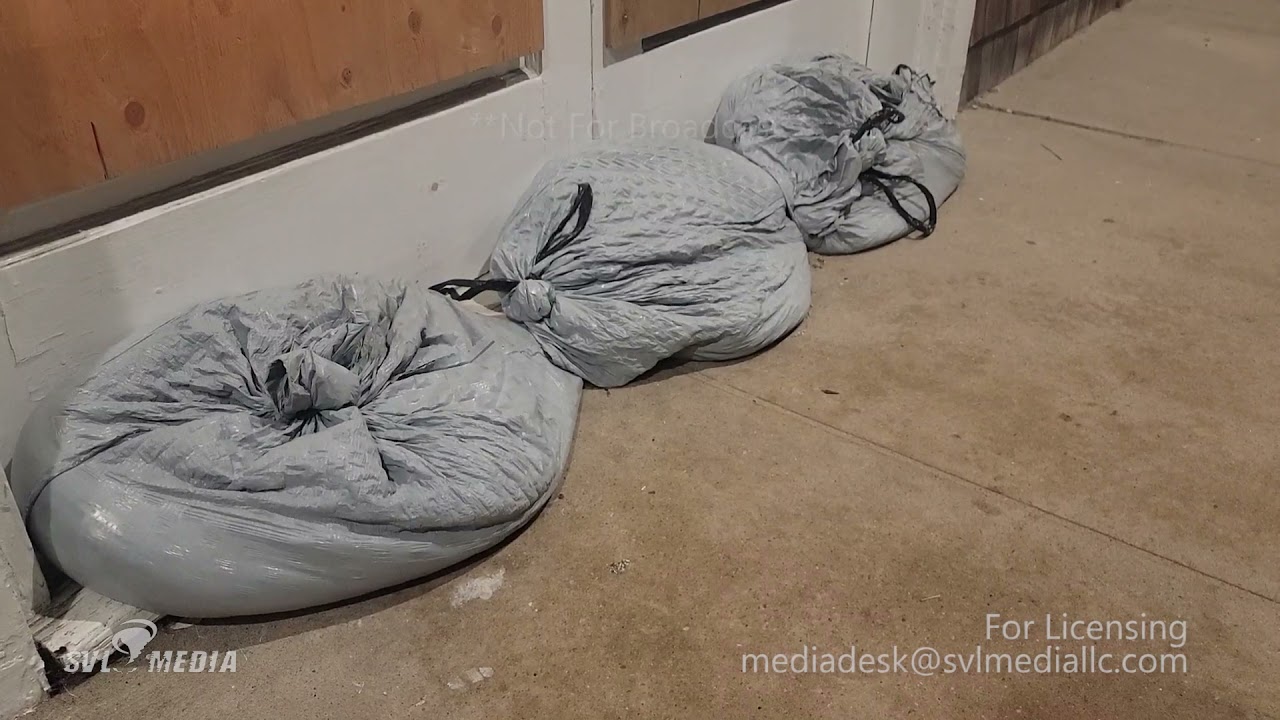 Kyle Bower - Watch Hill, Rhode Island - Last Minute Storm Preparation - August 22nd, 2021
Last minute storm preparations
Michael Koch - Montauk, New York - Mass Exodus Ahead Of Henri - August 21st, 2021
Traffic backed up for miles on Montauk Hwy from people evacuating the area ahead of Hurricane Henri
David Baxter - 8/19/2021 -Lamar, NE Supercell/Tornado Timelapse 4K
August 19th, 2021 - Lamar, NE - Supercell/Tornado timelapse shot in 4K
William Kranski - Norwalk, Wisconsin - Tornado Damage (Drone) - August 11th, 2021
Clip 1 Potential Tornado Clips 2-3 Shed damage Norwalk, Wi Clips 4-6 Sportmans clubs damage Norwalk, WI Clips 7-17 Tree Damage, Barn Damage, Close call to a house Clips 18-20 Crop damage Norwalk, WI Clips 21-23 Close call for a home in Norwalk, WI
Corey Bull - Malta, Illinois - Tornado - August 9th, 2021
First large tornado took place in Virgil, IL around 6:30 Second tornado was near Malta, IL around 5:30
William Kranski - Onalaska, WI - Storms Bring Flash Flooding, Tree Damage, and Power Outages - Aug 7th, 2021
Clips 1-5 flooding, including a fire truck that had to be pulled from flooding Onalaska, WI Clips 6-16 Tree Damage Onalaska, WI Clips 17-19 flooding Heavy Rain Onalaska, WI Clip 20-21 tree on powerline Holmen, WI Clip 22 Heavy rain-wind Holmen, WI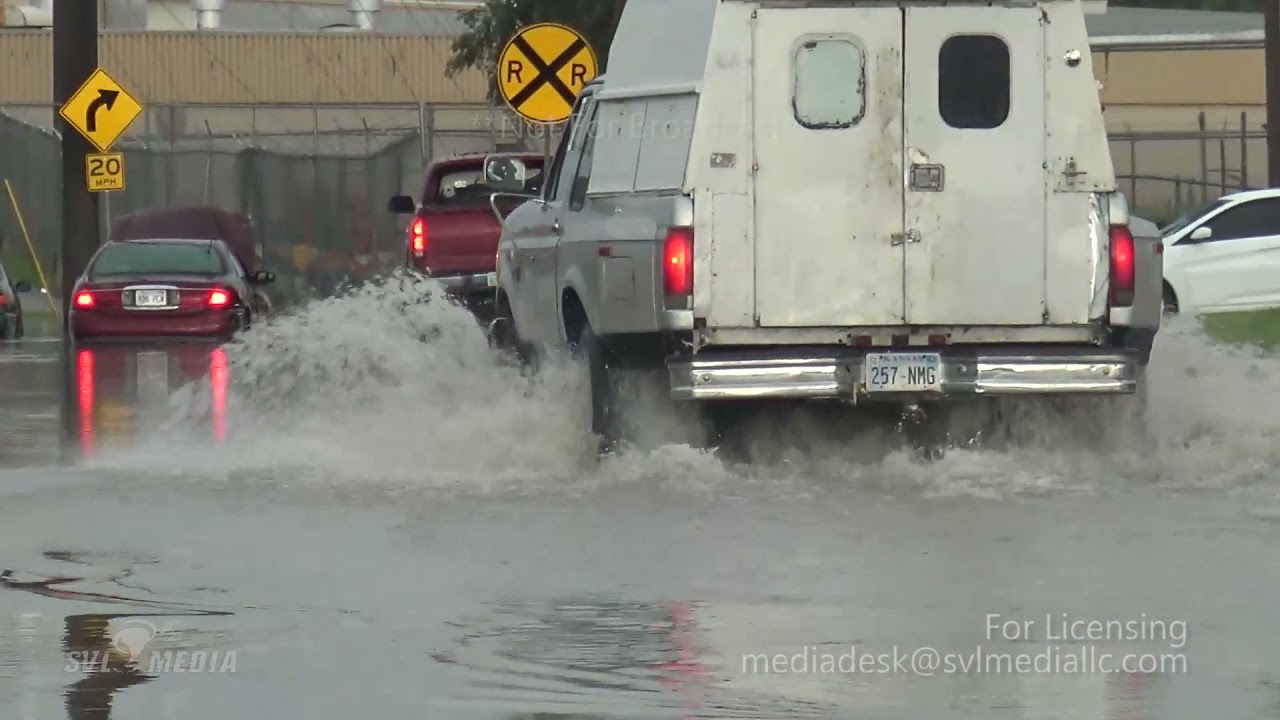 Tyler Kurtz - Wichita, Kansas - Major Flooding Vehicles Stranded - July 26th, 2021
Video features clips of a couple of vehicles stalled out on a flooded road/couple vehicles driving through the flooded road. Video also features clips of trying to get stalled vehicle out of the flood. Heavy rain in the area with about one inch per hour rainfall rates fell in the Wichita area during the rush hour commute for drivers.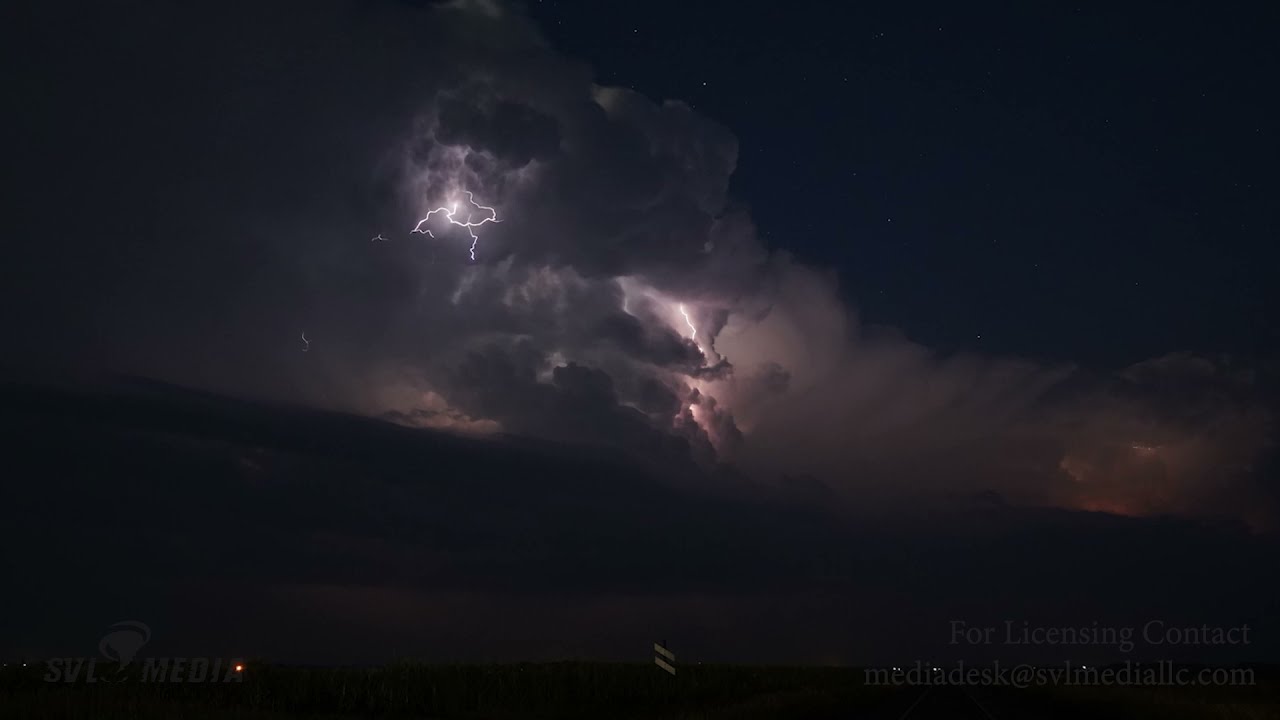 Jason Bednar - Davenport, North Dakota - Electric Skies, Lightning Packed Supercell Timelapse - July 26th, 2021
Timelapses of a few severe thunderstorms viewed from Davenport, North Dakota, and along Interstate 29 ten miles south of Fargo. These severe storm brought hail, and visually stunning, lightning filled skies to the southeast corner of North Dakota, and to western Minnesota.
David Baxter - Haboob Grand Canyon
Haboob Timelapse over Grand Canyon Shot in 4k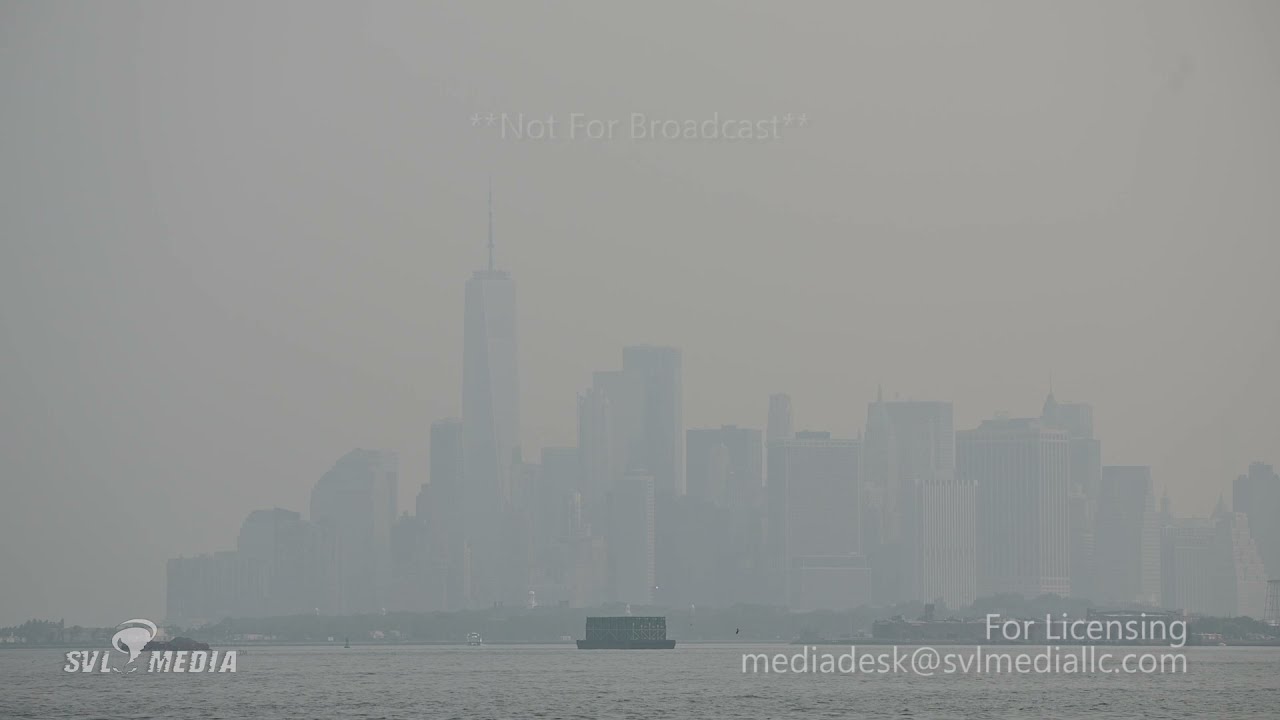 Nicholas Isabella - New York City, New York - Manhattan Skyline Engulfed In Wildfire Haze - July 20th, 2021
Various clips of New York Harbor and the New York City skyline engulfed in haze from the wildfire smoke in the atmosphere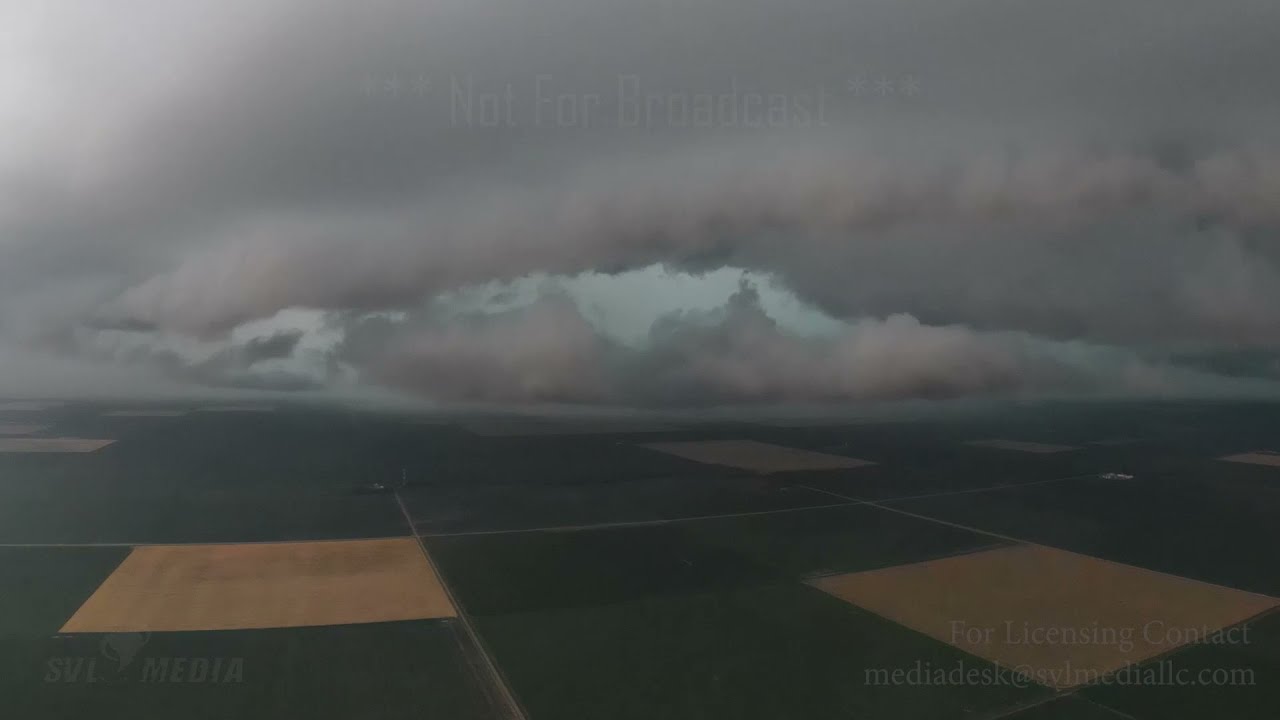 ason Bednar - Fargo, ND - Severe Thunderstorm, Shelf Cloud Drone, Crew Tries to Get Huge Flag Down in High Winds - July 19th, 2021
A severe thunderstorm hit eastern North Dakota this afternoon. The shelf cloud flight was 15 miles north of Fargo, as I drove back to Fargo the dust from drought conditions being blown up by the gust front was visible. A car dealership crew in Fargo struggled to get their huge American flag down as the storm hit bringing high winds and rain.
Brandon Pirrone - Jewell, Iowa - Tornado - July 14th, 2021
Large cone on the ground lofting debris then rope out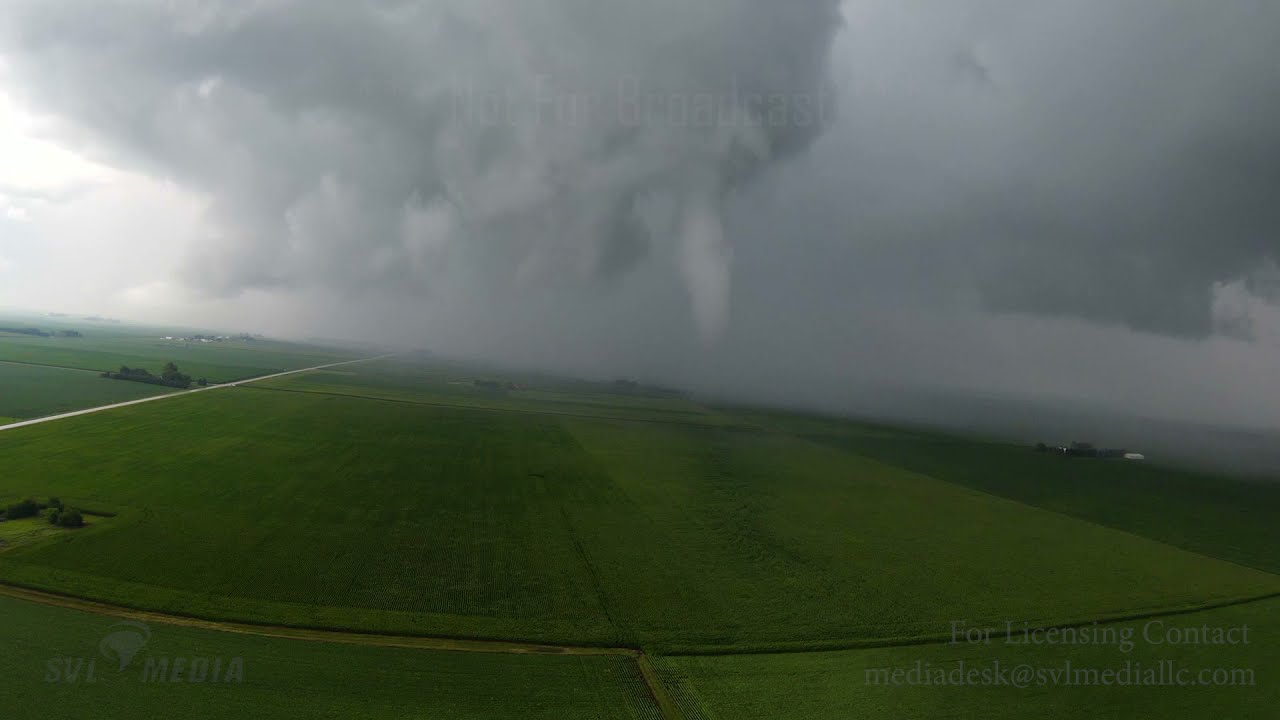 Sac City, Iowa - Incredible Close Up Tornado View from a Drone - July 14th, 2021
Incredible, close up view of tornado from the sky, the tornado took place around 5:45 PM, 3 miles southeast of Sac City. A ground scar to the crops is seen in the foreground as the drone moves toward the tornado, eventually getting a view into the funnel after the tornado lifted. The second clip was a tornado that briefly touched down four miles south of Nemaha at 5:10 PM.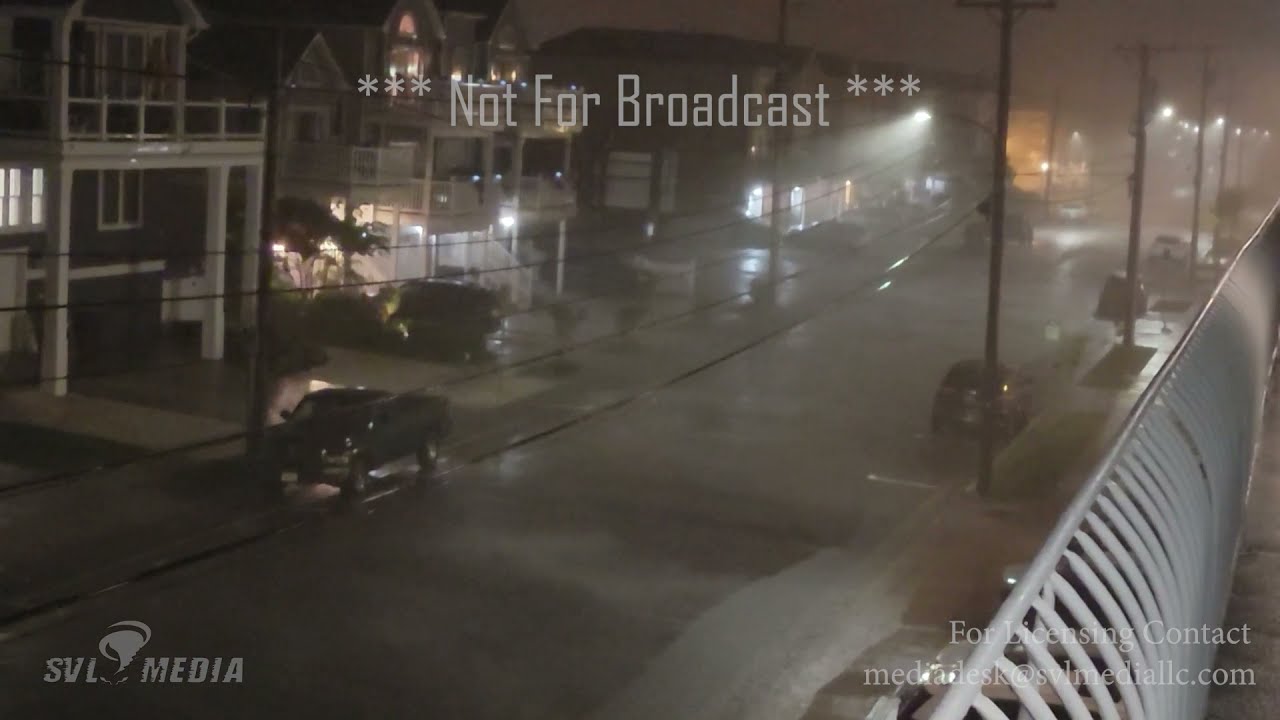 Wildwood, NJ - Tropical Storm Elsa, Heavy Wind Driven Rain and Inland Flooding - July 9th, 2021
Heavy rain and strong winds in Wildwood, NJ early this morning at 2:00 AM.
Debroah Dawkins - Seminole, AL and Pensacola, FL - Tropical Storm Claudette Effects - June 19, 2021
*Rain bands from Claudette darken the skies over Seminole Alabama *Houses and roads flood and become impassable off US Hwy 90 West Seminole *Semi Truck plows through flooded US Hwy 90 West Seminole *Pastures and run off ditches are overcome by torrential rains in Seminole Alabama *High winds from Claudette knock over tree onto UKS Hwy 98 Pensacola Florida *Winn Dixie customer runs back to her car after during high winds and torrential rain *City drain is overcome by too much rainfall in Pensacola Florida *Streets flood in downtown Pensacola on Palafox *Main Street in downtown Pensacola deepens in flooding waters as commuters try to pass and begin to stall their cars *More flooded roads in Pensacola on E Street *Vehicle stalls in 2-3ft water in downtown Pensacola across from Wahoo Stadium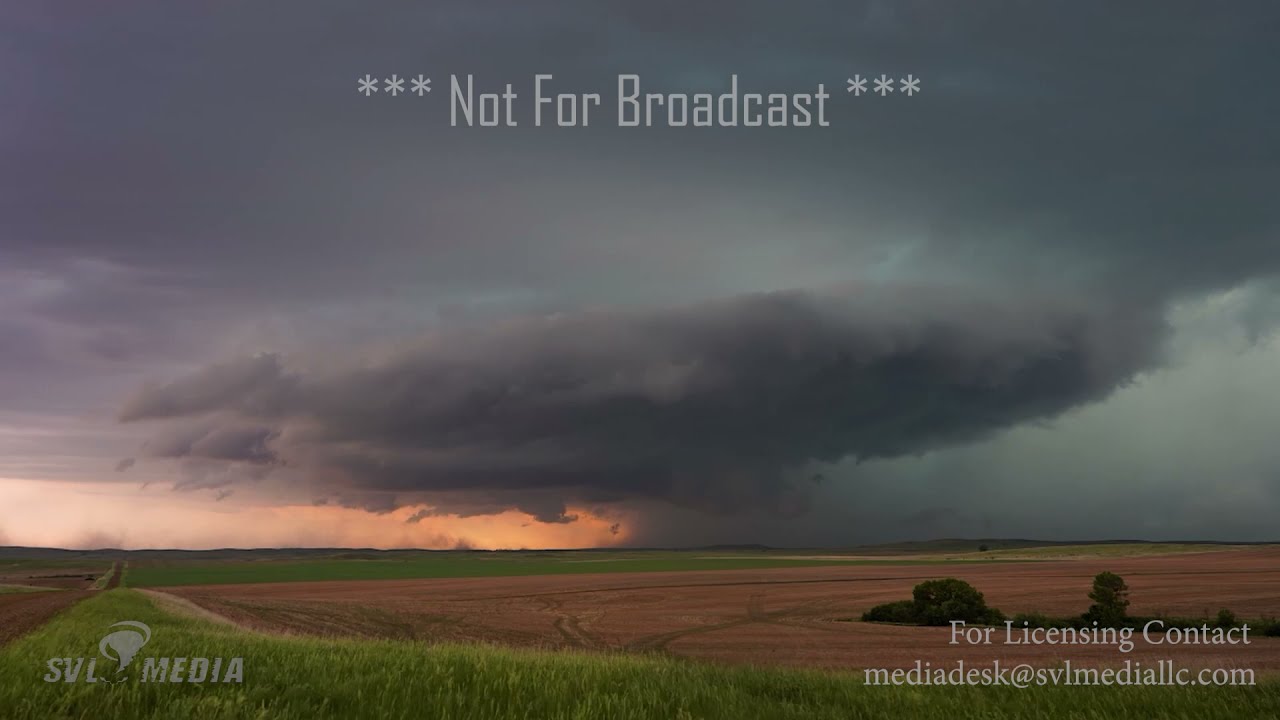 Jason Bednar - Selfridge, North Dakota - Severe Thunderstorm Timelapses and Video - June 8th, 2021
Severe thunderstorms hit North Dakota on June 8th, 2021. Video includes several photographic timelapse sequences of incredible storm structure and some video footage of the severe storm system sw of Bismarck, ND, during the afternoon hours.
Buffalo, ND - Dusty Gust Front Timelapse, Severe Thunderstorm Lightning - June 7th, 2021
Severe thunderstorms brought some temporary drought relief to eastern North Dakota Monday night. The main severe cell's front kicked up tons of dust while passing in front of the sunset. Video also include a cloud to ground lightning bolt.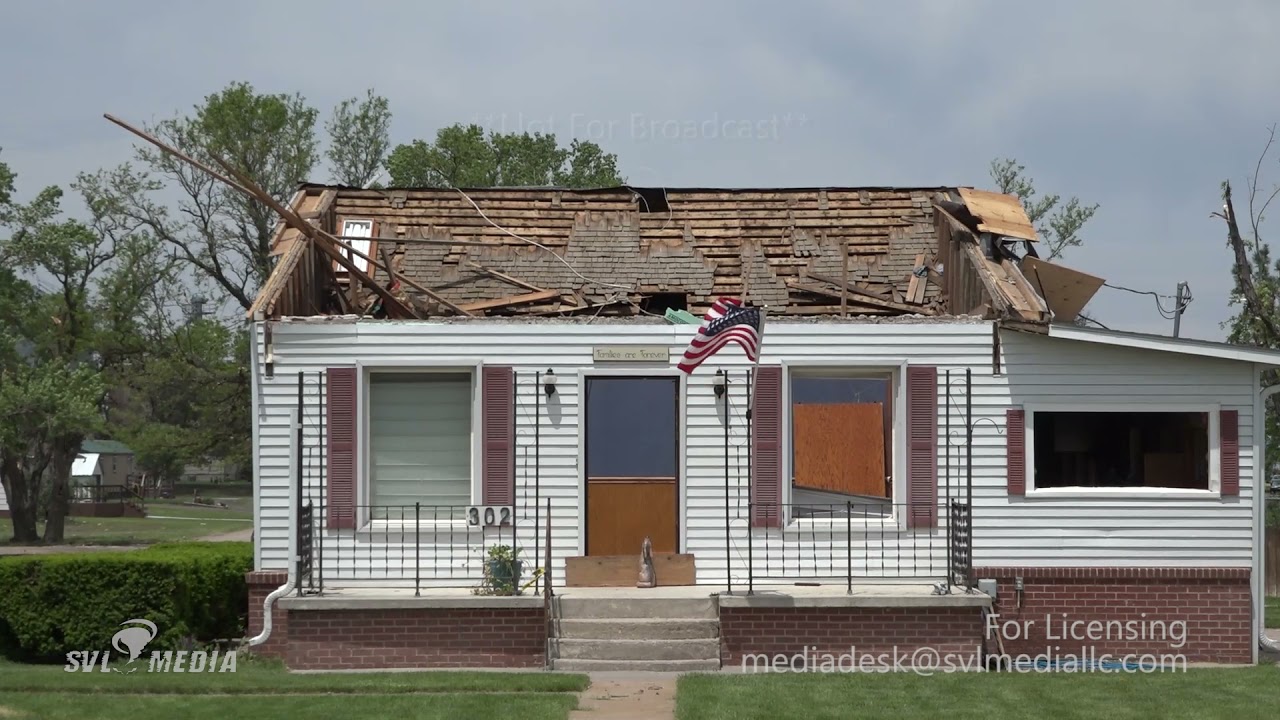 Kevin Brown - Selden, Kansas - Tornado Damage - May 29th, 2021
Tornado warned severe storm struck Selden, KS on the evening of May 24, 2021. The tornado caused substantial damage to homes, businesses, and agricultural structures.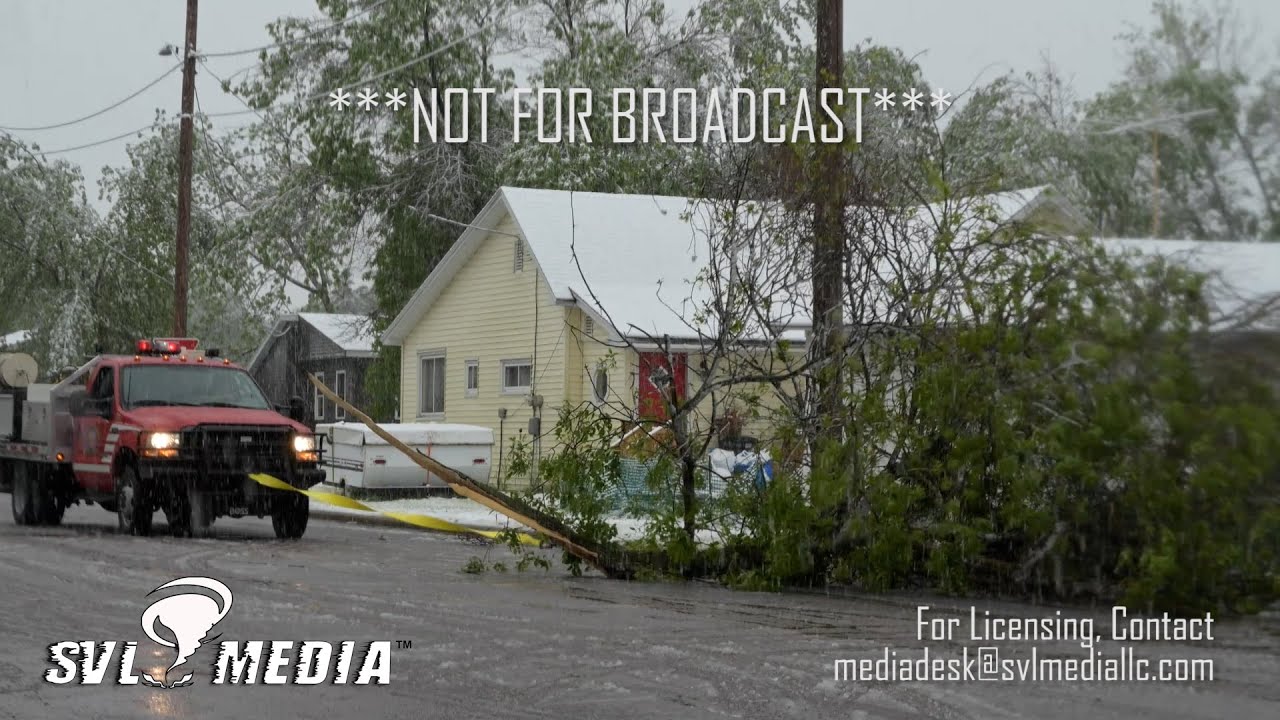 Bill Branski - 05-28-2021 - Osseo, WI - Heavy Wet Snow Causes Tree Damage, Crews Cleaning up
Cold temperatures accompanied by wet and heavy snow caused tree damage in Osseo, Wisconsin this morning. Video of crews cleaning up tree damage from streets and powerlines.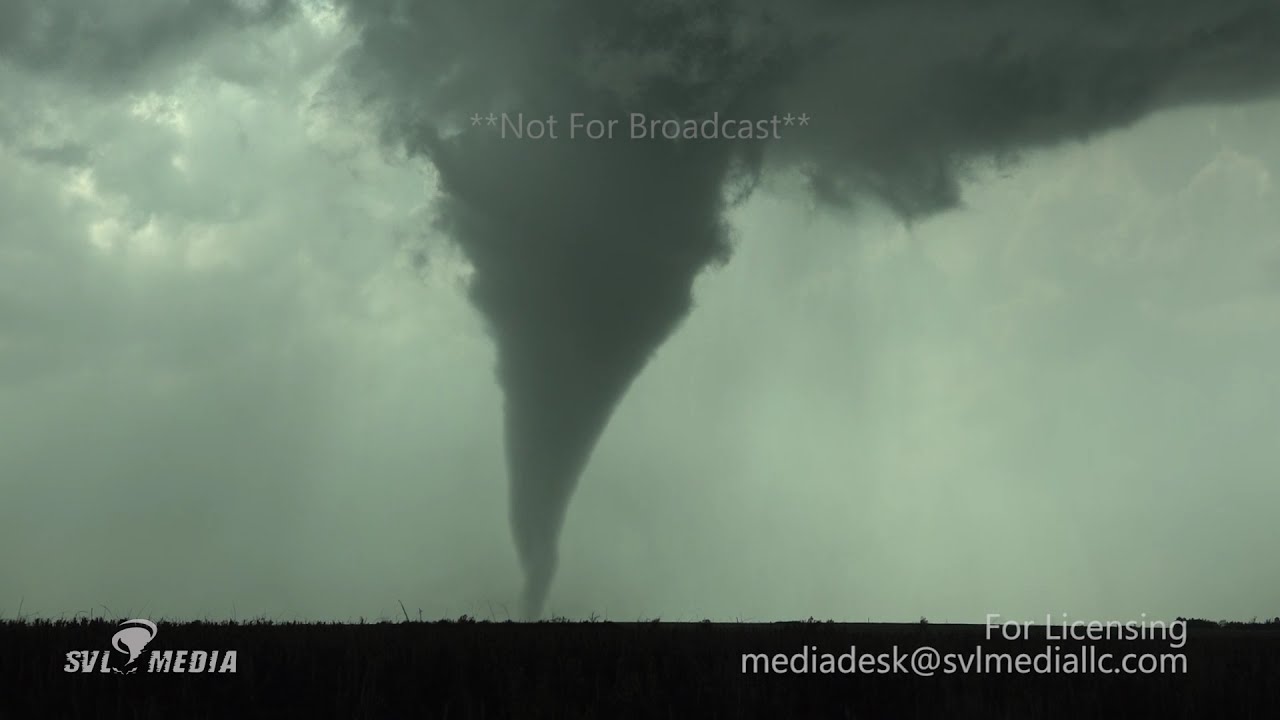 David Baxter - McCook, Nebraska - Tornado - May 26th, 2021
Tornado
Nathan Moore - Benkelman, Nebraska - Multiple Tornadoes and Timelapse - May 26th, 2021
1st clip cone tornado 2nd clip twins 3rd clips beginning of wedge 4th clip full duration of tornado
William Kranski - Arcadia, Wisconsin - Severe Thunderstorm Wind Damage - Aerial Views - May 25th, 2021
Clips 1-4 Chicken Coop damaged Clip 5 Barn and out buildings damage Clips 6-8 Another Chicken coop damaged Clips 7 and 8 Out Building Damaged Clips 9-11 Mobile homes damaged west of Arcadia (just outside of town) Clips 12-14 Mobile homes damaged North side of Arcadia Clips 15-16 Tree fell of garage and cars Clips 17-18 Roof damage in city of Arcadia Clip 19 Driveway full of downed trees Clips 20-22 Semi trailer blown over in town and recovery Clip 23 the thunderstorm as it went into Arcadia Clip 24 Sunset in Arcadia after the storms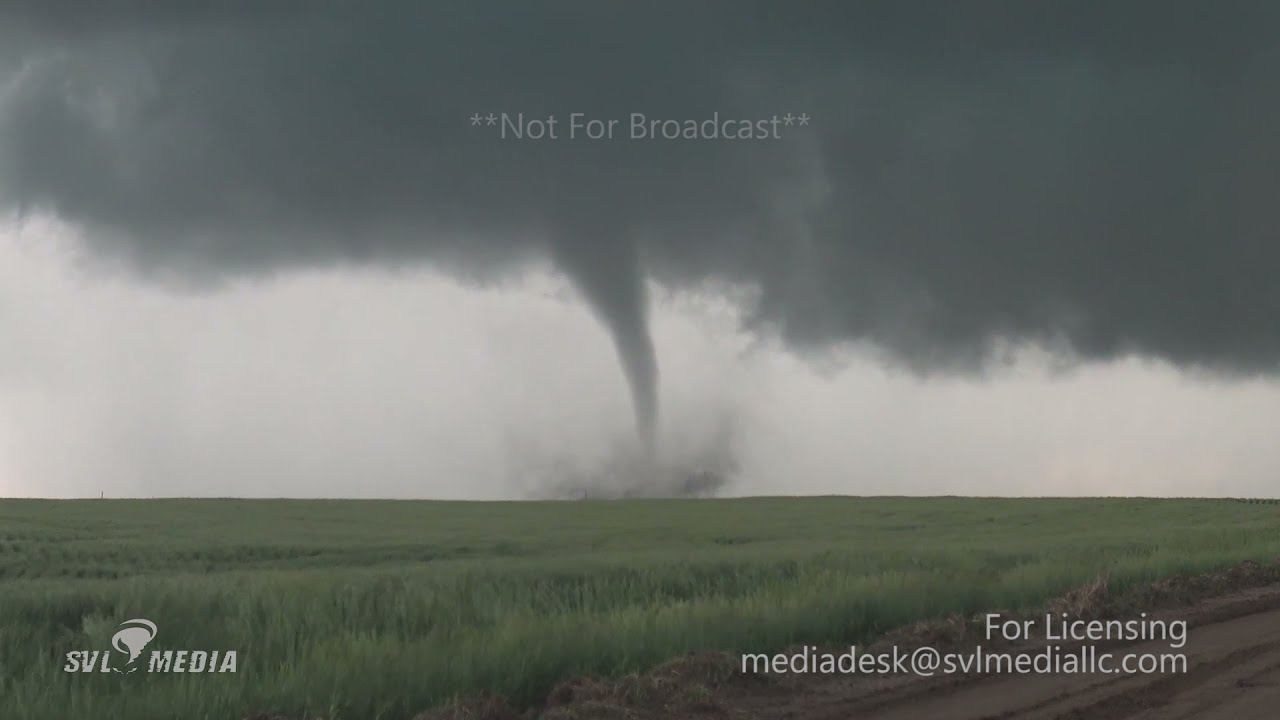 Tyler Kurtz - Selden, Kansas - Tornado With Debris - May 24th, 2021
Large Cone tornado touches down just outside of Selden Kansas then changes directions, turns into a multivortex tornado and does some damage to the town of Selden. Video features initial cone touchdown, tornado doing damage, and timelapse of the tornado.
Nathan Moore - Limon, Colorado - Multiple Tornadoes - May 22nd, 2021
Tornado #1 - South of Limon Colorado, West of Hugo Colorado. Highway 71. 20 miles south of Limon. Tornado #2 - South of Limon Colorado, Highway 71 about 10 miles south of Limon Tornado #2 - Near Woodrow Colorado.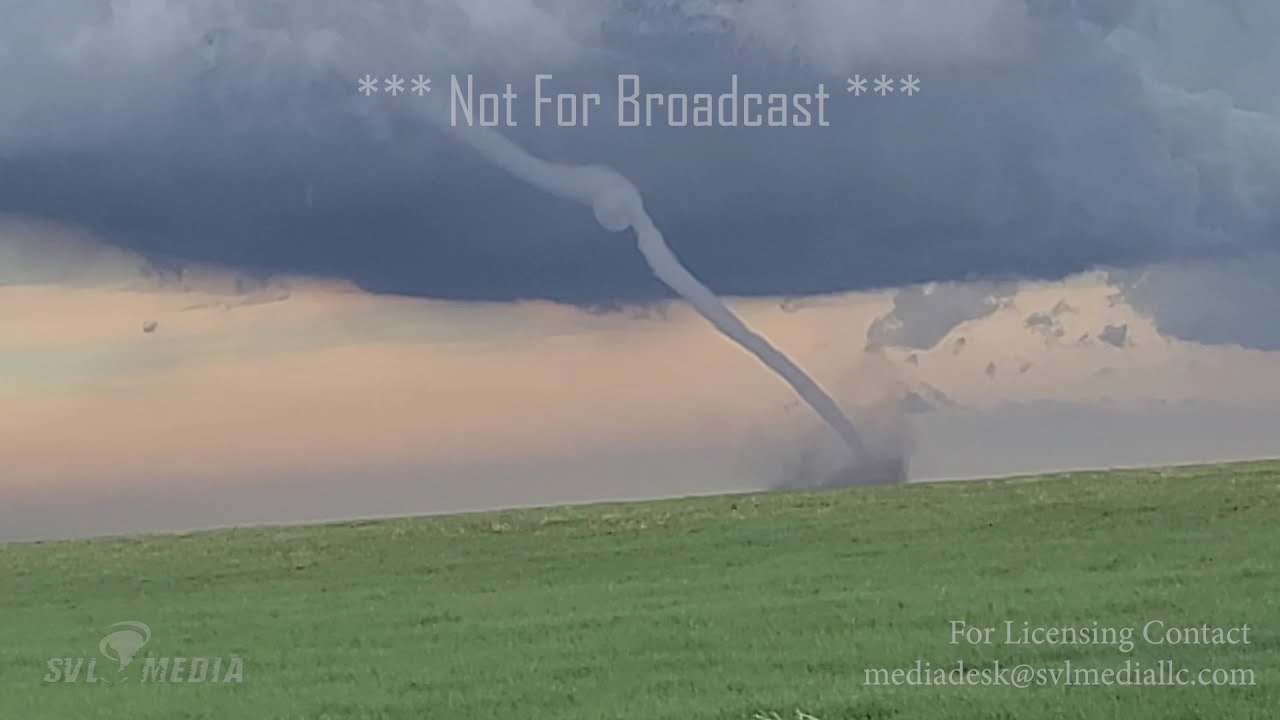 Brush, Colorado - Tornado on Saturday Afternoon - May 22nd, 2021
Tornado southeast of Brush, Colorado this afternoon around 1:45 PM Mountain time.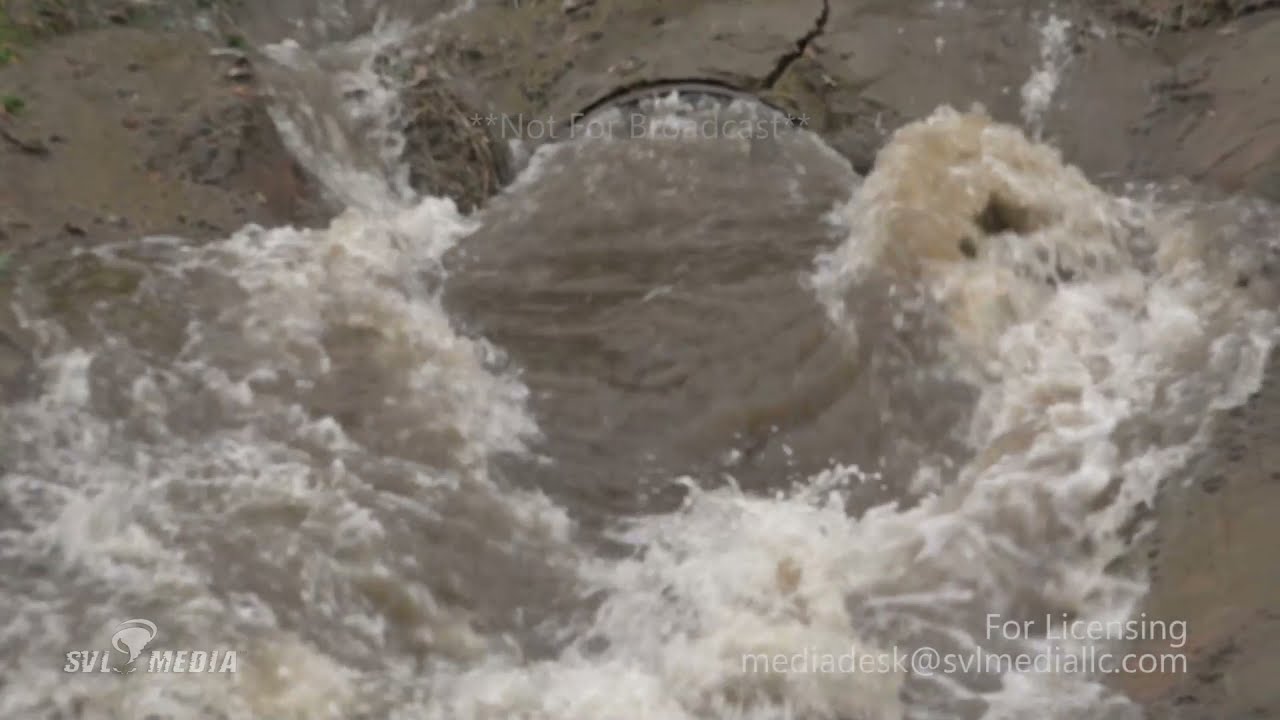 Kevin Brown - Ellsworth, Kansas - Flash Flooding - May 16th, 2021
Severe Warned Thunderstorm dumping torrential rains causing localized flash flooding. Storm timelapse footage for westerly motioned storm.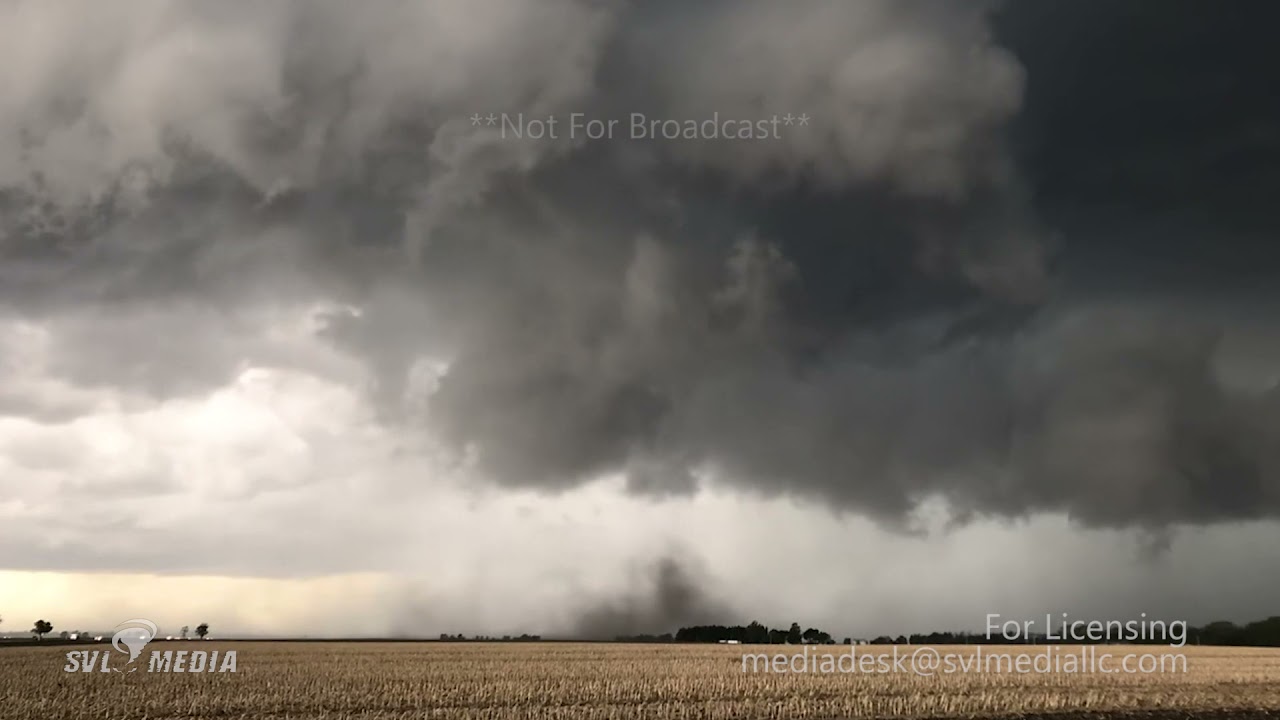 Chris Dickerson - Pleasant Plains, Illinois - Tornado Timelapse - May 3rd, 2021
Timelapse of an NWS confirmed tornado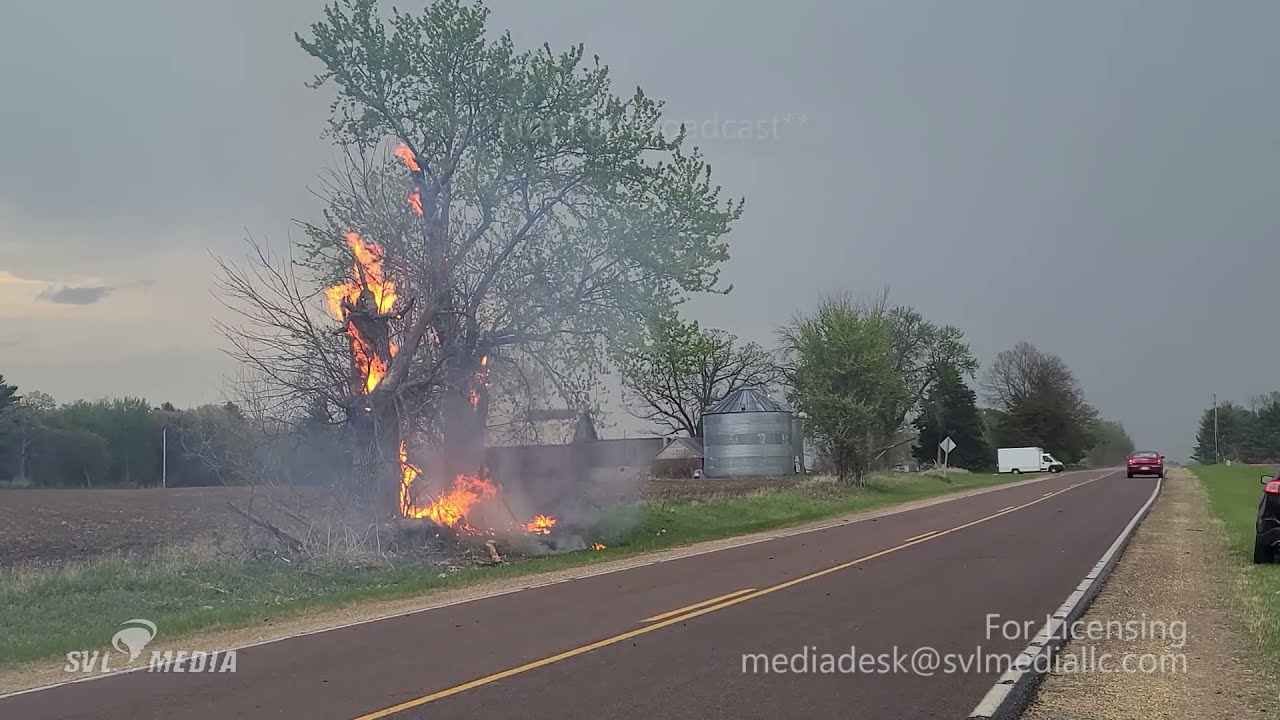 William Kranski - Trempealeau, Wisconsin - Slow Motion Lightning/Fire Caused by Lightning Strike - May 2nd, 2021
Slow mo lightning clips. Tree on fire from lightning along with fire department putting fire out. Hail with a slide off as a result of the hail.