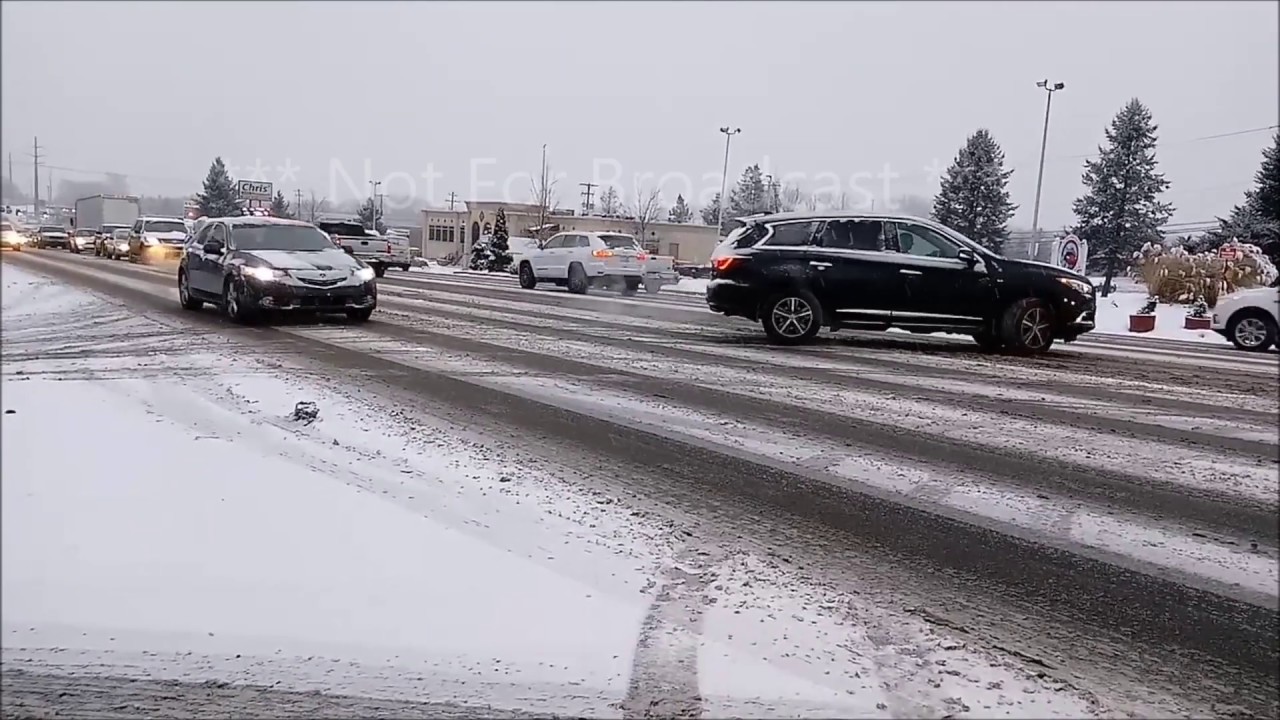 Kyle Bower Allentown PA Snowy Conditions Dec 15 2017
1 inch of fresh powder fell during the Friday afternoon rush hour causing traffic delays in and around Allentown, PA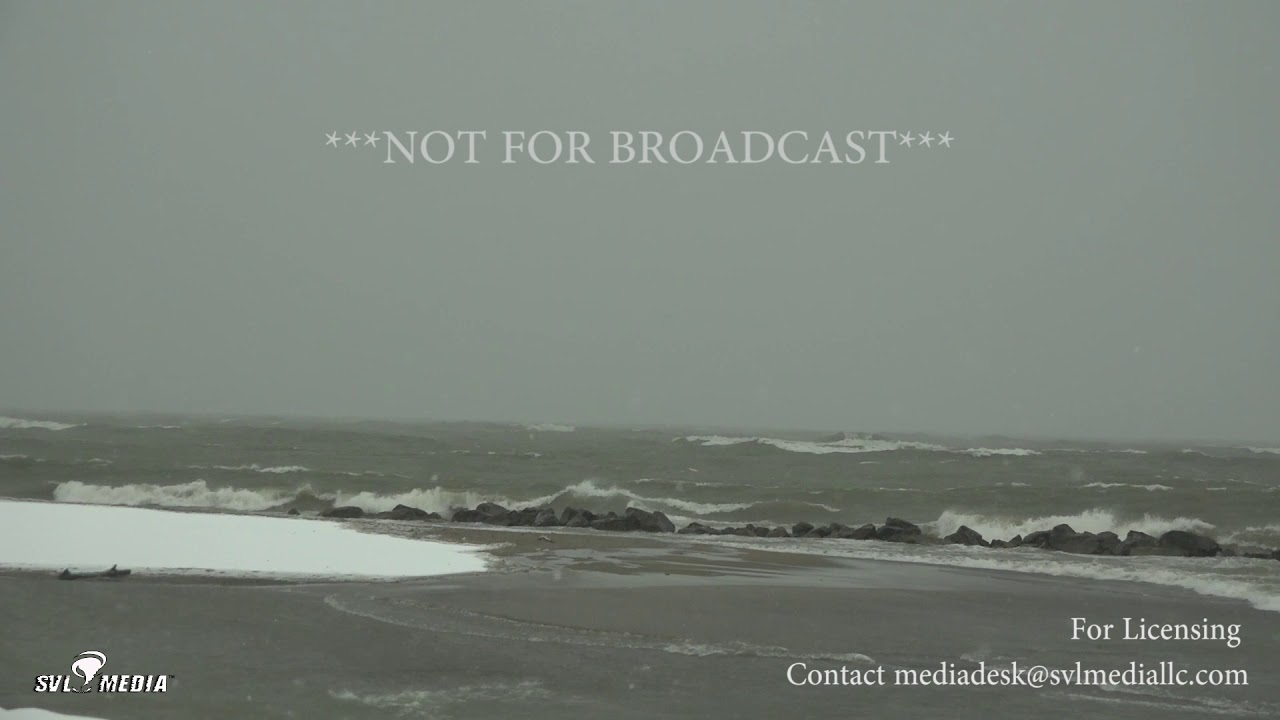 Lake Erie, Erie, PA Intense Snow Bands, Large Waves 12 12 2017
Large Waves of lake Erie and intense LES snow band coming onshore. 40-50mph winds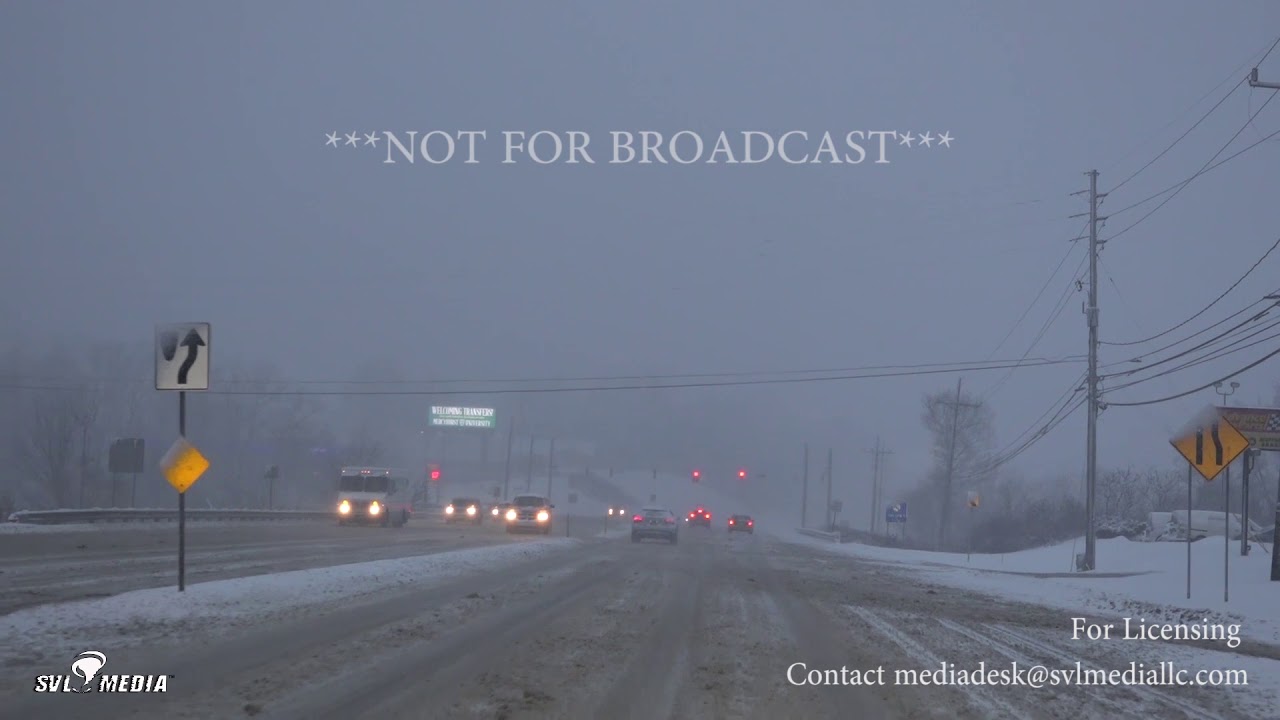 Erie, PA Blowing and Drifting Snow Road Conditions 12 12 2017
Heavy snow with blowing and drifting in Erie PA. Snow covered roads as well.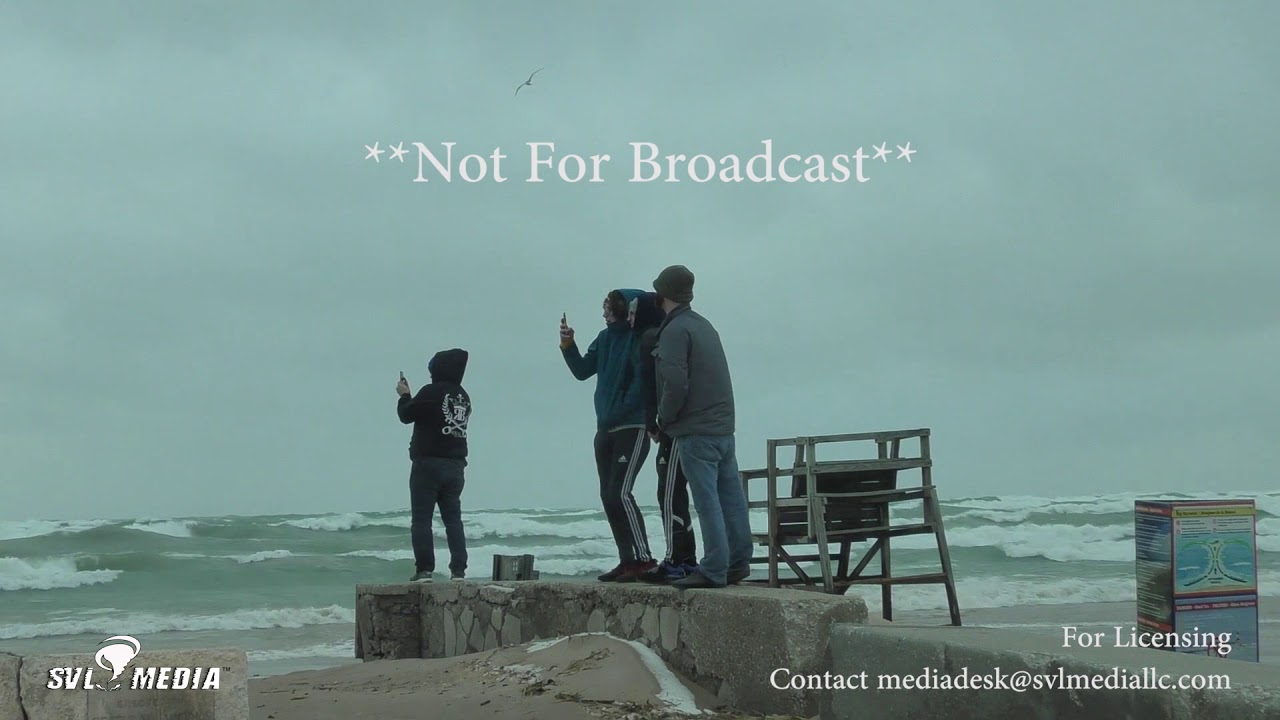 Jennifer McMahan - Michigan City, Indiana - Blowing Snow/Waves - December 9th, 2017
lighthouse, blowing snow, waves, people enthralled by the rough surf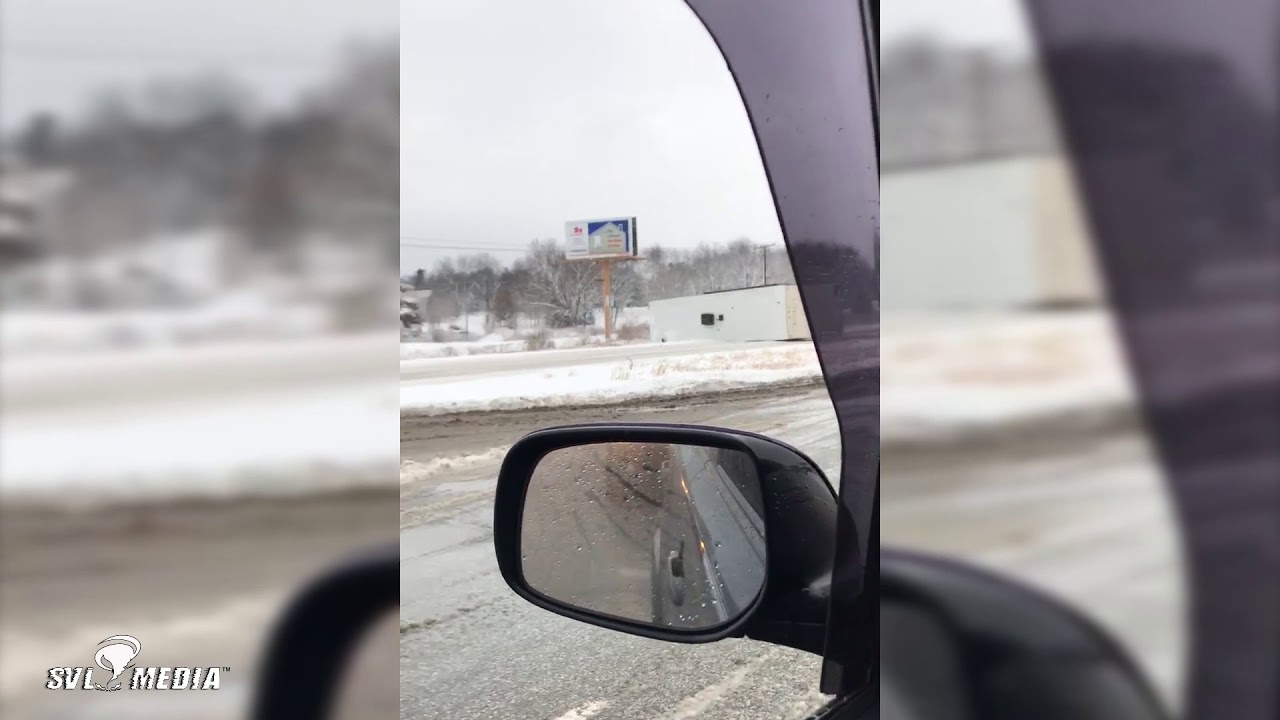 Kassandra Gajewski Rolling Prairie Indiana Motor Home Flipped from Lake Effect Snow Dec, 9th, 2017.mp4
RV flipped on slick roads from Lake effect snow in Indiana that dropped near 8 inches in some areas. Family is ok.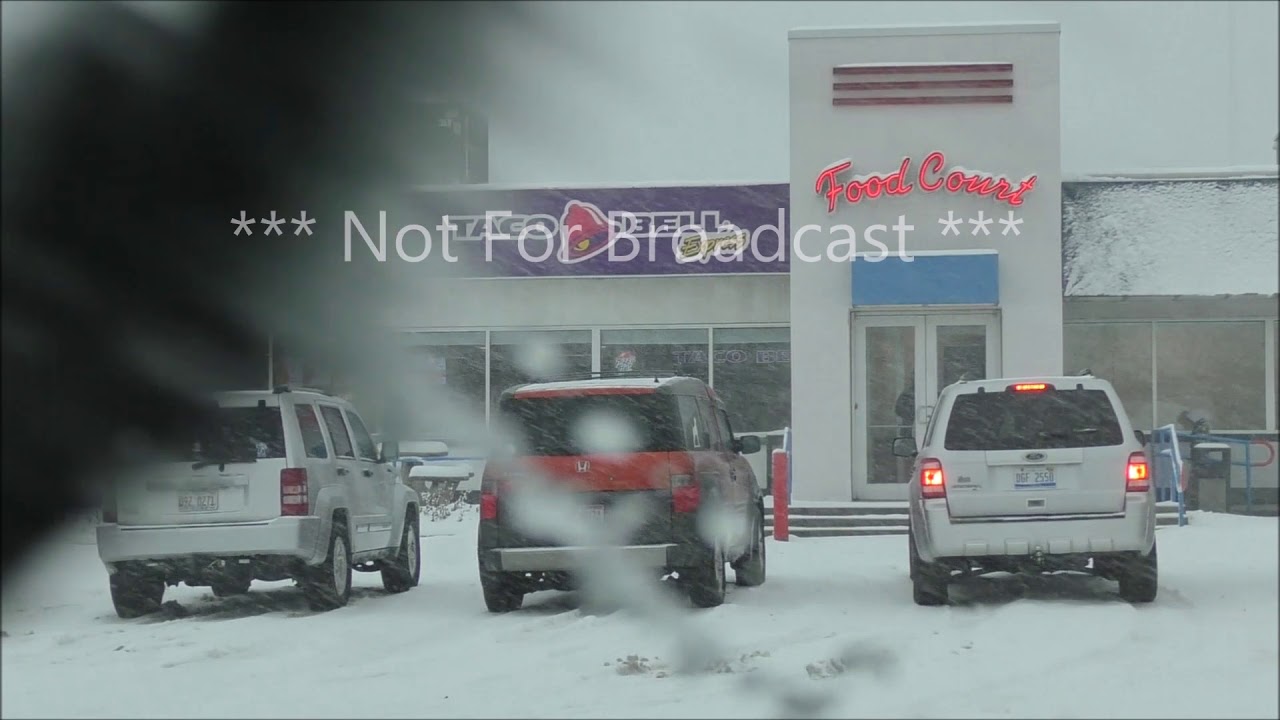 Jennifer McMahan Michigan City Indiana Graupel Conditions Dec 9th 2017
People Dealing with Graupel Snow Mix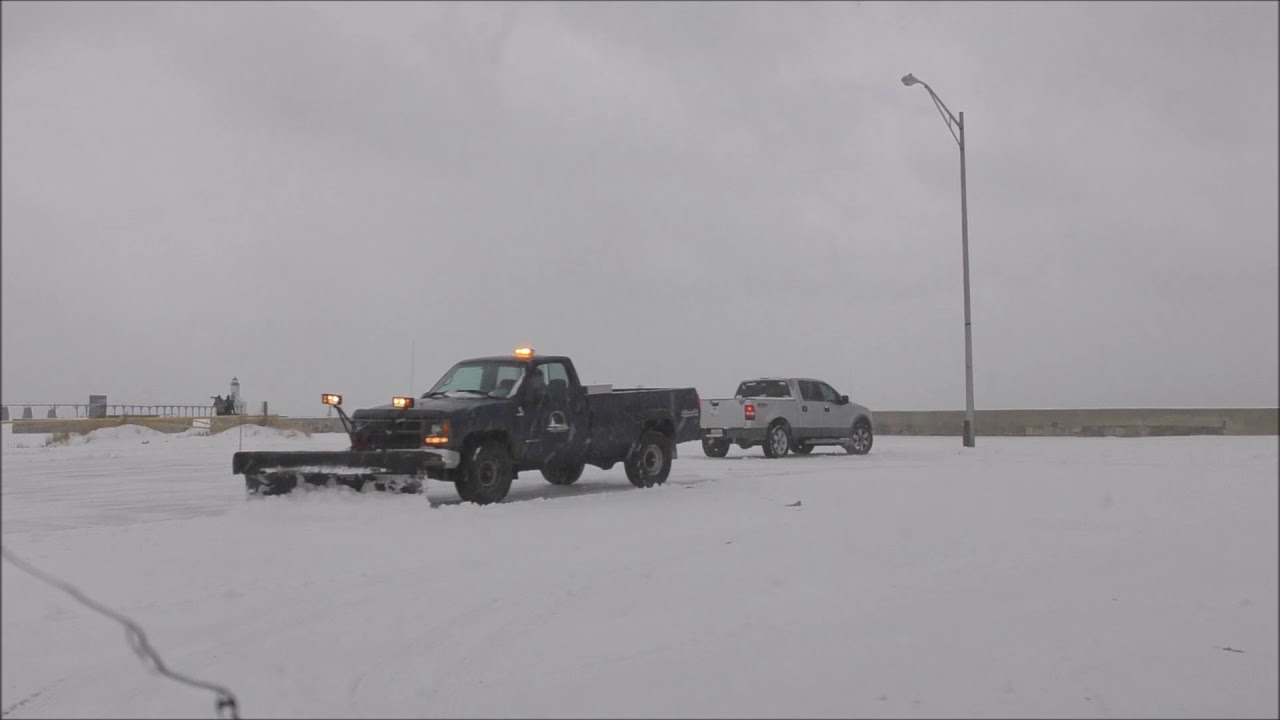 Jennifer McMahan Michigan City Indiana Lake Effect Snow Dec 9th 2017
lake effect snow, white out conditions, plow truck and tree down tree fell on car hwy 12, damage on hwy.
Emily Pike Oswego NY Lake Effect Snow Accident Dec 7th 2017
Oswego, NY Lake Effect Snow event with accident on Highway 481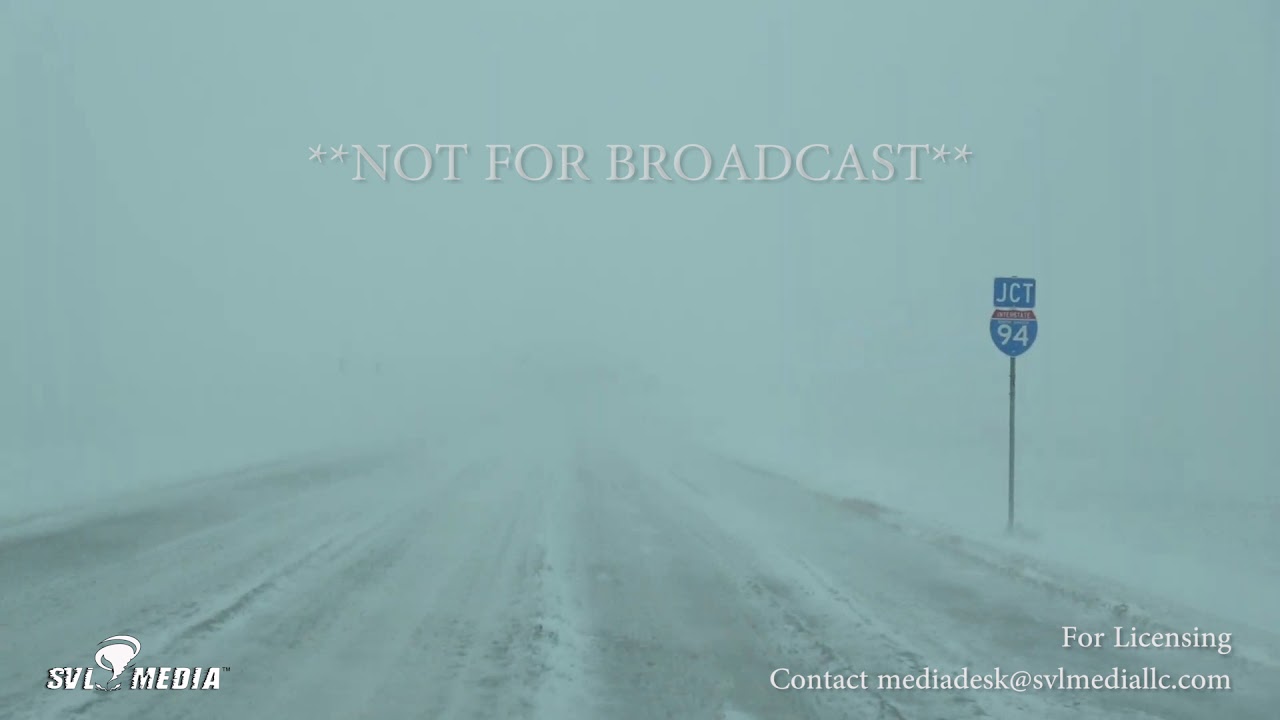 Jason Bednar - Casselton, North Dakota - Whitout/Blizzard Conditions - December 4th, 2017
White out / Blizzard driving in Casselton, and along Interstate 94.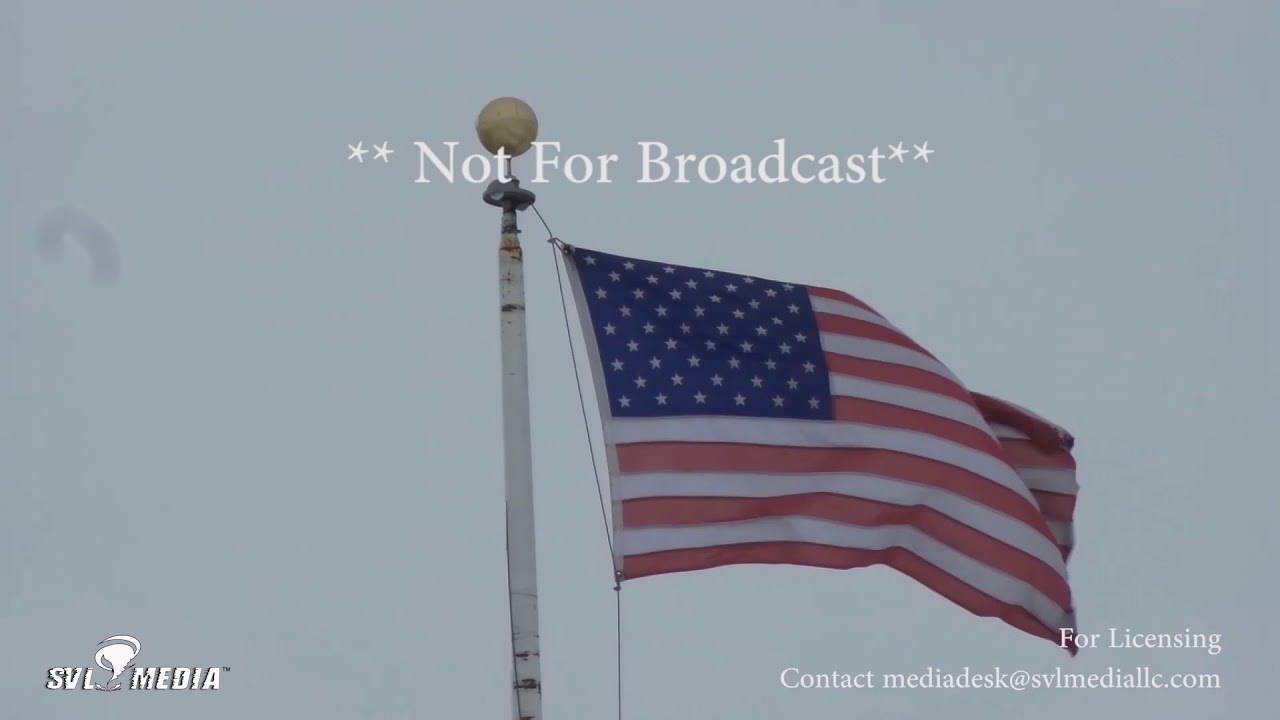 Jordan Hall - Chadron, Nebraska - Blizzard Conditions - December 4th, 2017
Near blizzard conditions made travel hazardous in and around Chadron, NE Monday morning. The storm brought high velocity winds and heavy snow to the region and cause accidents and delays. All shots between 10am-12pm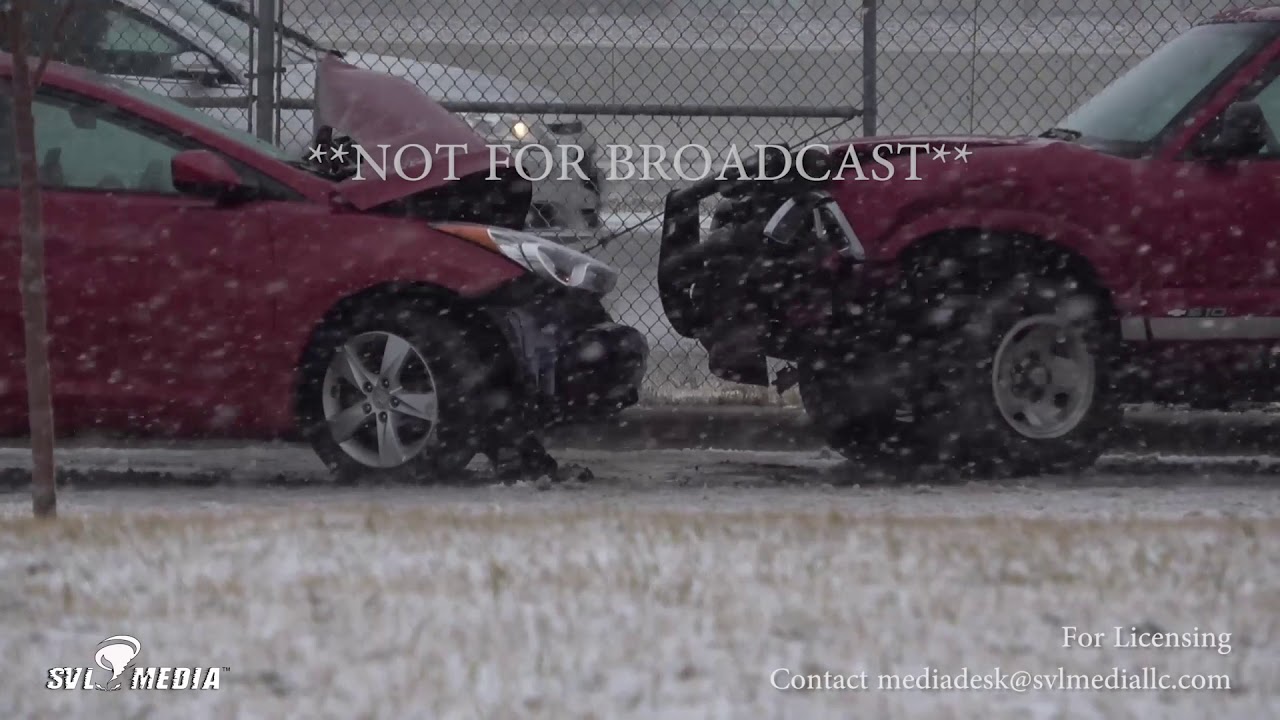 Jason Bednar - Fargo, North Dakota - Head On Collision - December 4th, 2017
Head on collision at 36th St SW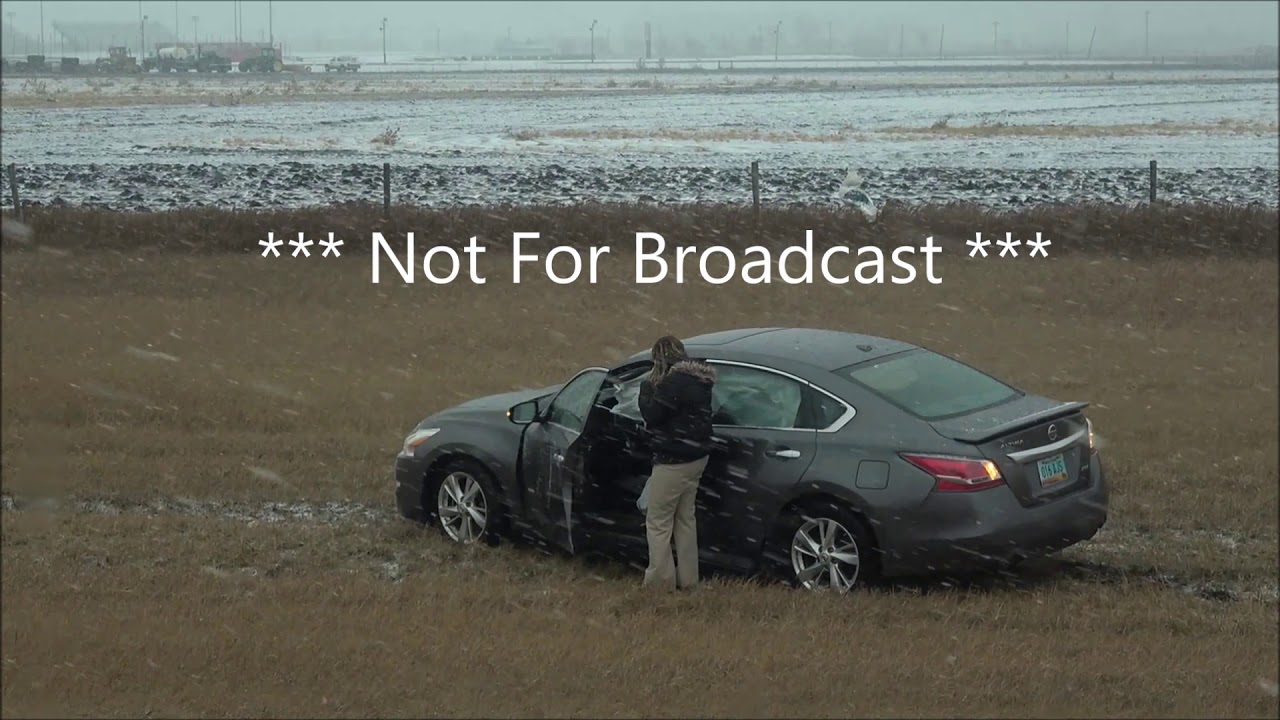 Jason Bednar Fargo ND Deteorating Conditions Dec 4th 2017
Snow, car in ditch with airbags deployed, plow, traffic,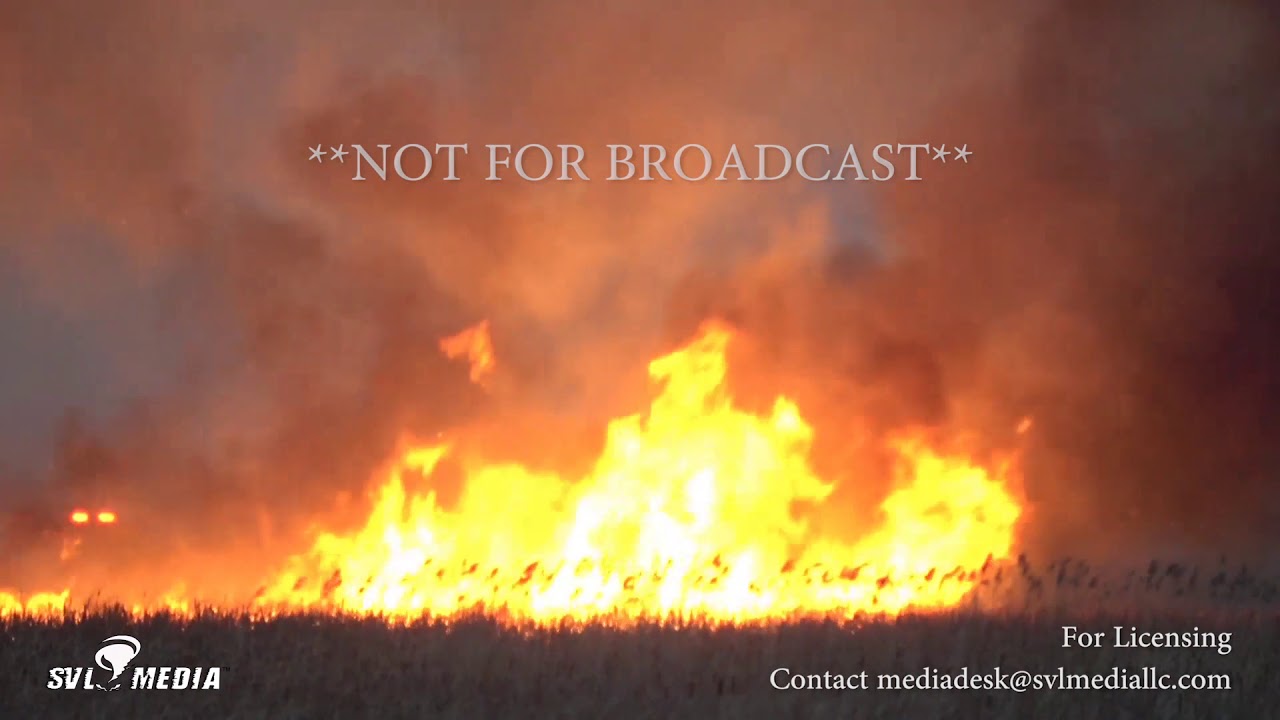 Jason Bednar - Hankinson, North Dakota - Fire/Red Flag Warning - November 29th, 2017
Red Flag warning shot this in southeast North Dakota, two miles south of Hankinson. They're working aggressively to prevent it from hopping the next road.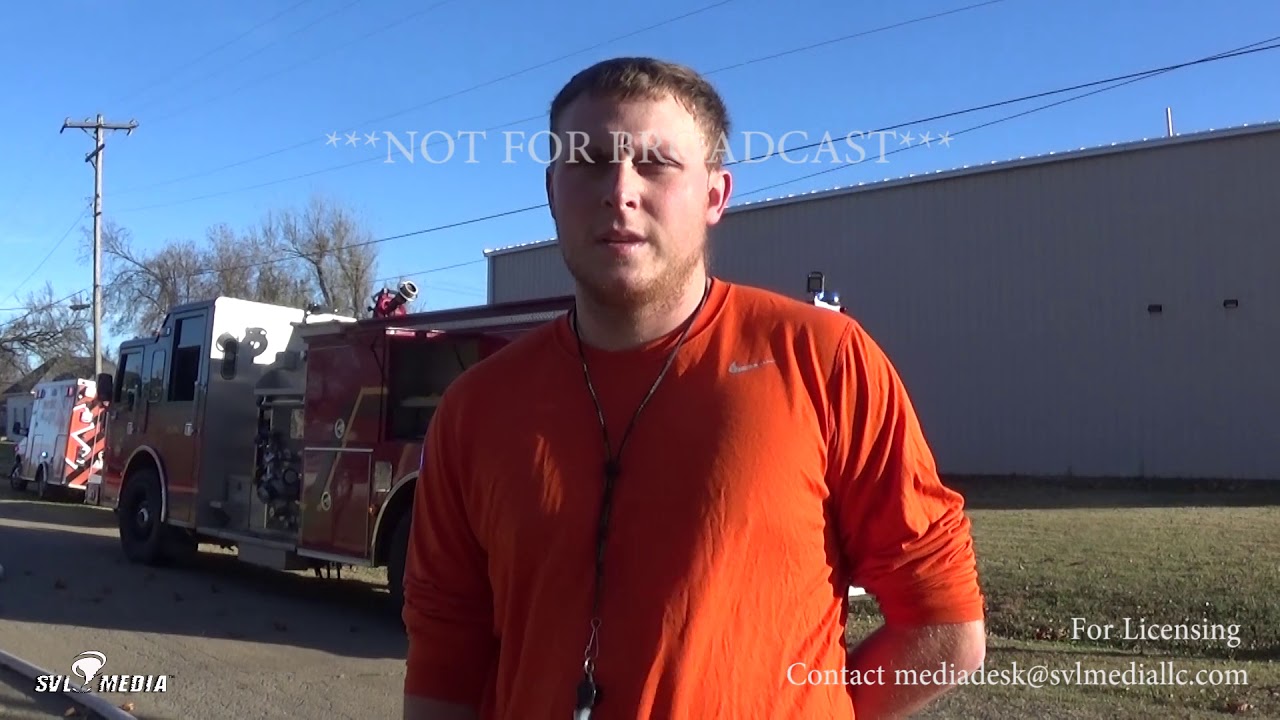 Crescent, OK Structure Fire High Fire Danger Conditions Including Interview 11 20 2017
Fully involved structure fire in Crescent Oklahoma, Structure is a complete loss and belonged to the High School Interview: Ty Heiden Asst Basketball coach for Crescent Oklahoma HS Ty Heiden22@gmail.com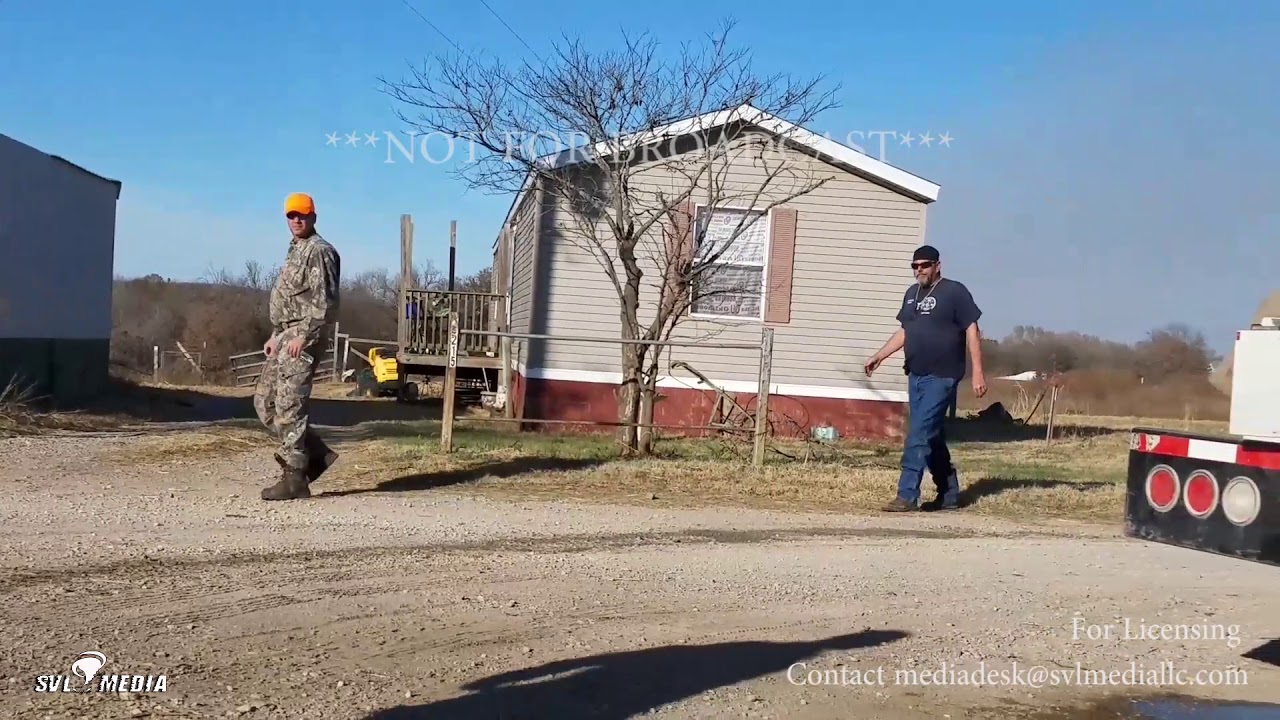 Liberty, OK Dry and Windy Conditions Cause Wildfire in Oklahoma 11 20 2017
Dry and windy conditions brought an elevated fire danger to Oklahoma on Monday afternoon. Multiple fires broke out across the state including this one near the town of Liberty, OK. The liberty fire cheif told me that around 200 acres and 1 home has been engulfed by the blaze so far (4:00pm cst). Fire crews are working hard to get the fire contained as more homes and livestock are threatened downwind of the fire.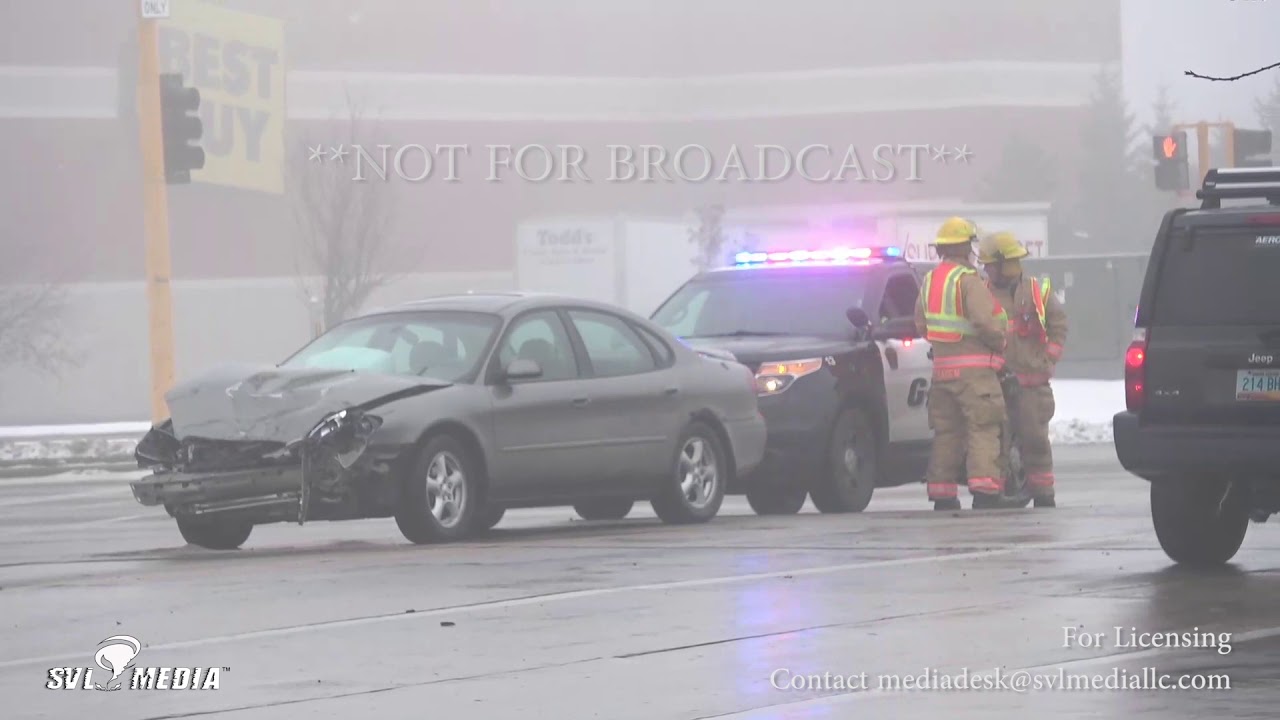 Jason Bednar - Grand Forks, North Dakota - Dense Fog/Icy Roads/Accidents - November 14th, 2017
Dense fog advisory. Frosty roads. Car accident, tow, fire truck and police.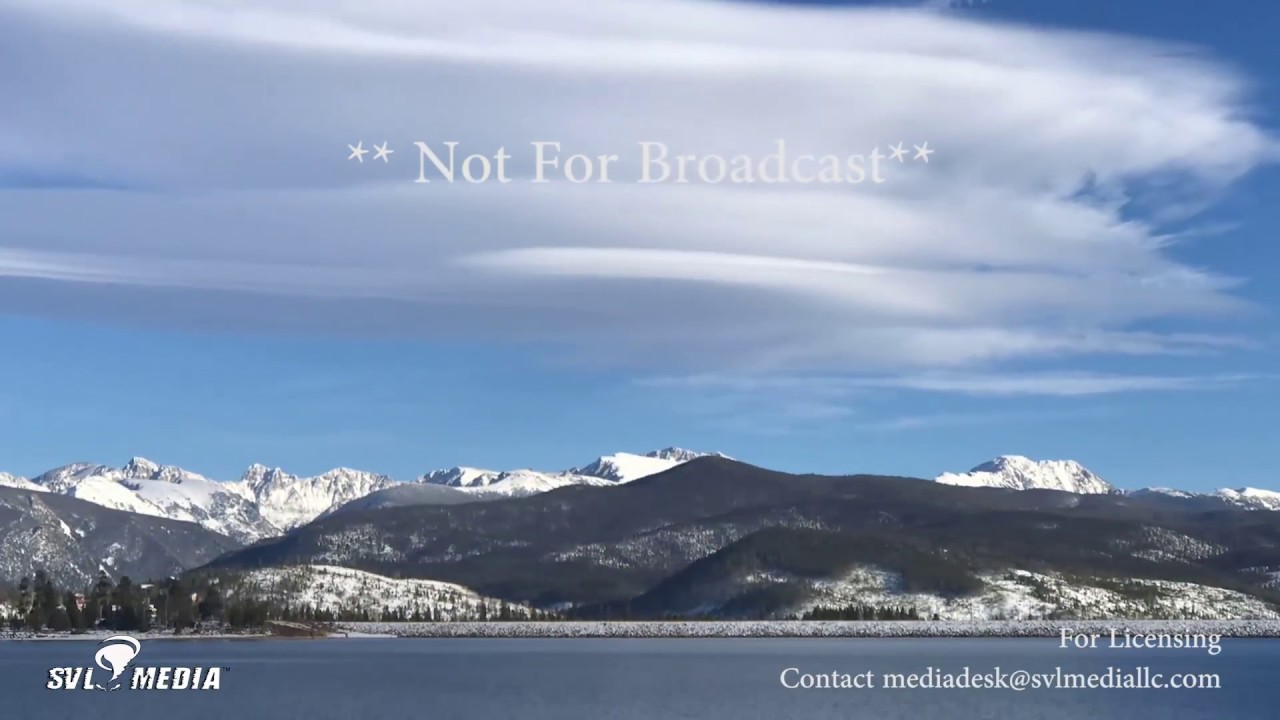 Derek Smith - Grand Lake, Colorado - Lenticular Clouds Over Longs Peak and Copeland Mountain - November 10th, 2017
Various, timelapse, pan and tilt shots of lenticular clouds over Longs Peak and Copeland Mountain in Colorado. The nearest town is Grand Lake, CO.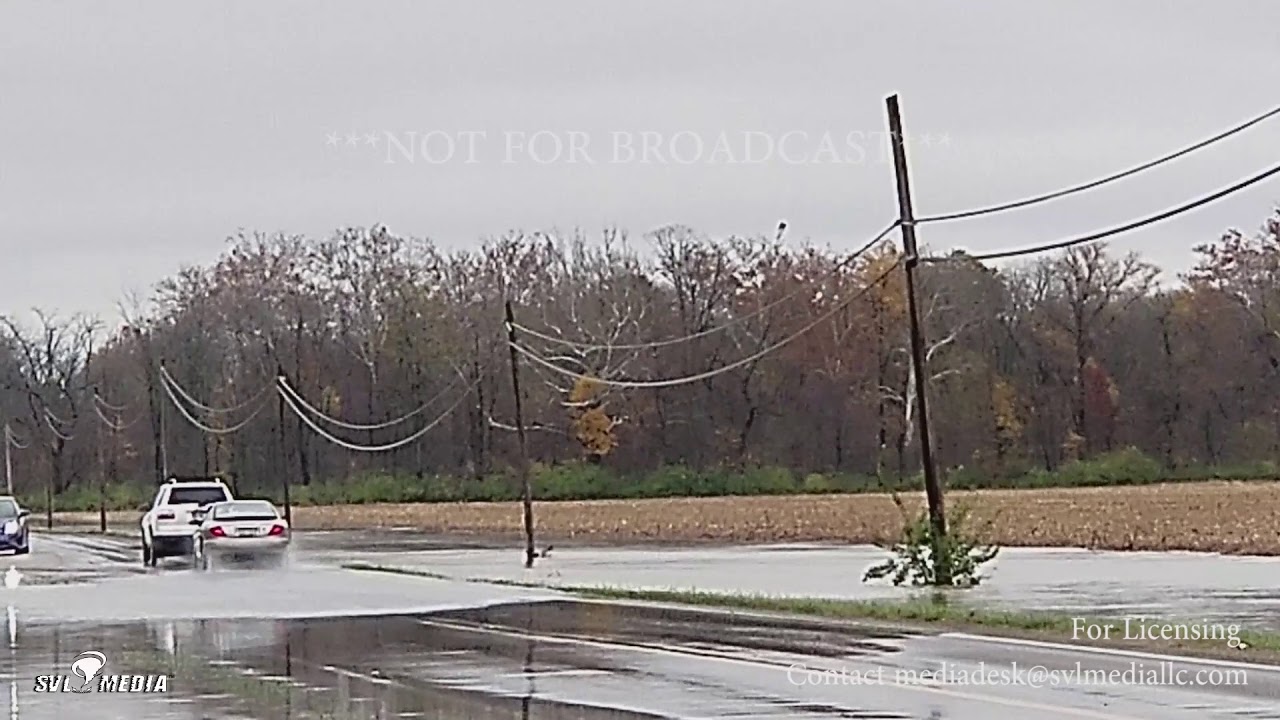 Canal Winchester, OH Localized Flooding Midwest Storm System Related 11 6 2017
Localized flooding causing travel headaches in central Ohio following 2+" of rain from overnight storms.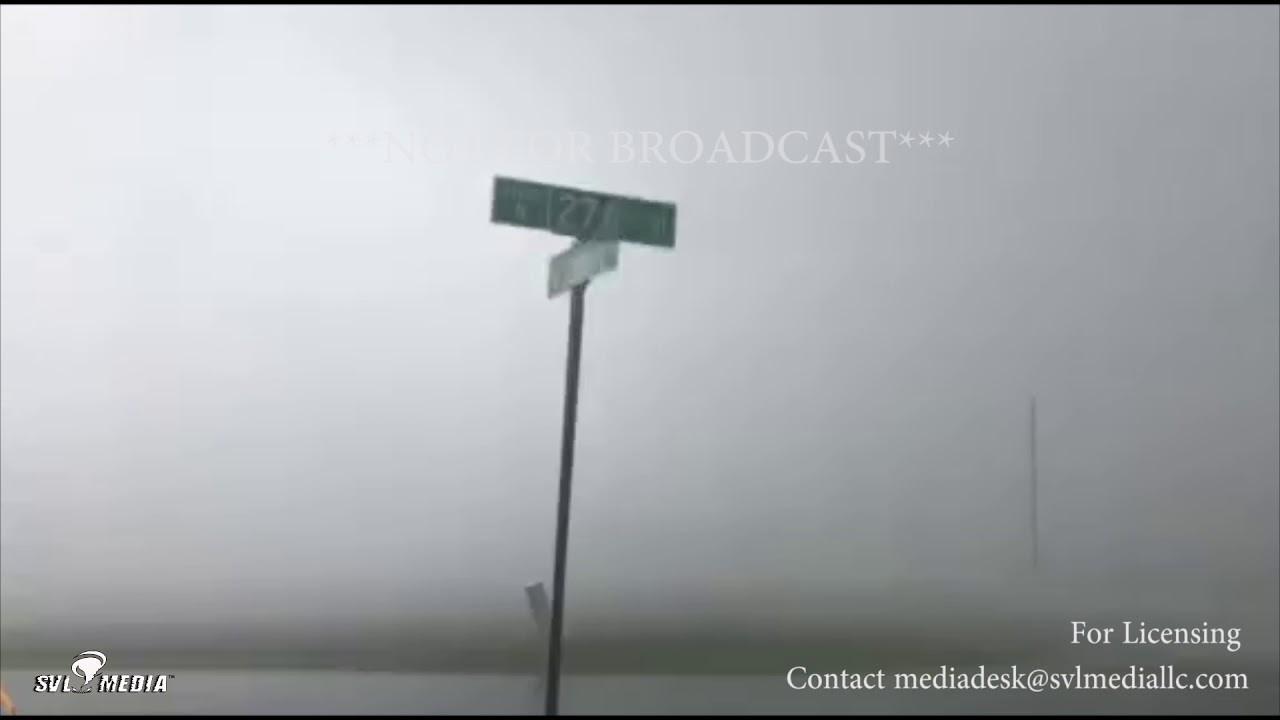 Sheridan, IN Tornado Direct Hit Property Damage 11 5 2017
Tornado hits house and barn, moderate damage, Sheridan IN. Direct hit by chasers.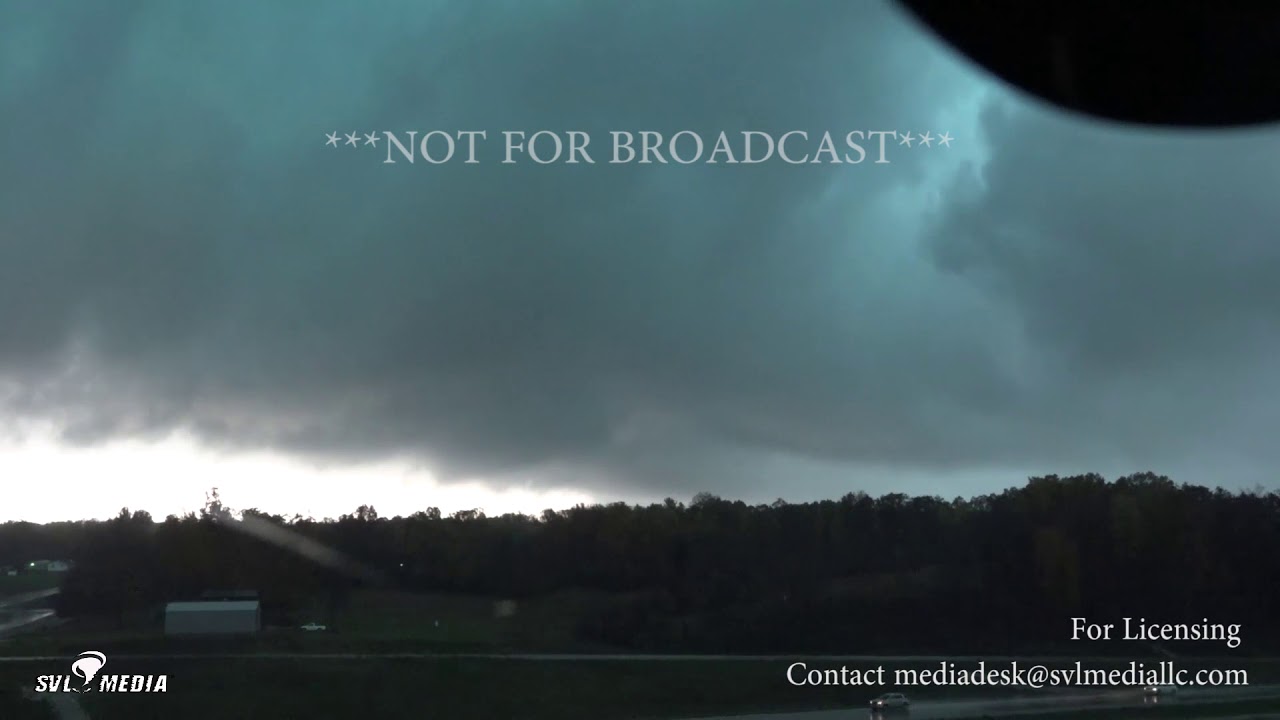 Bloomington, IN Tornado Warning Wall Cloud Debris Strike 11 5 2017
Wall cloud, core punch with quarter size hail and 70mph winds, possible circulation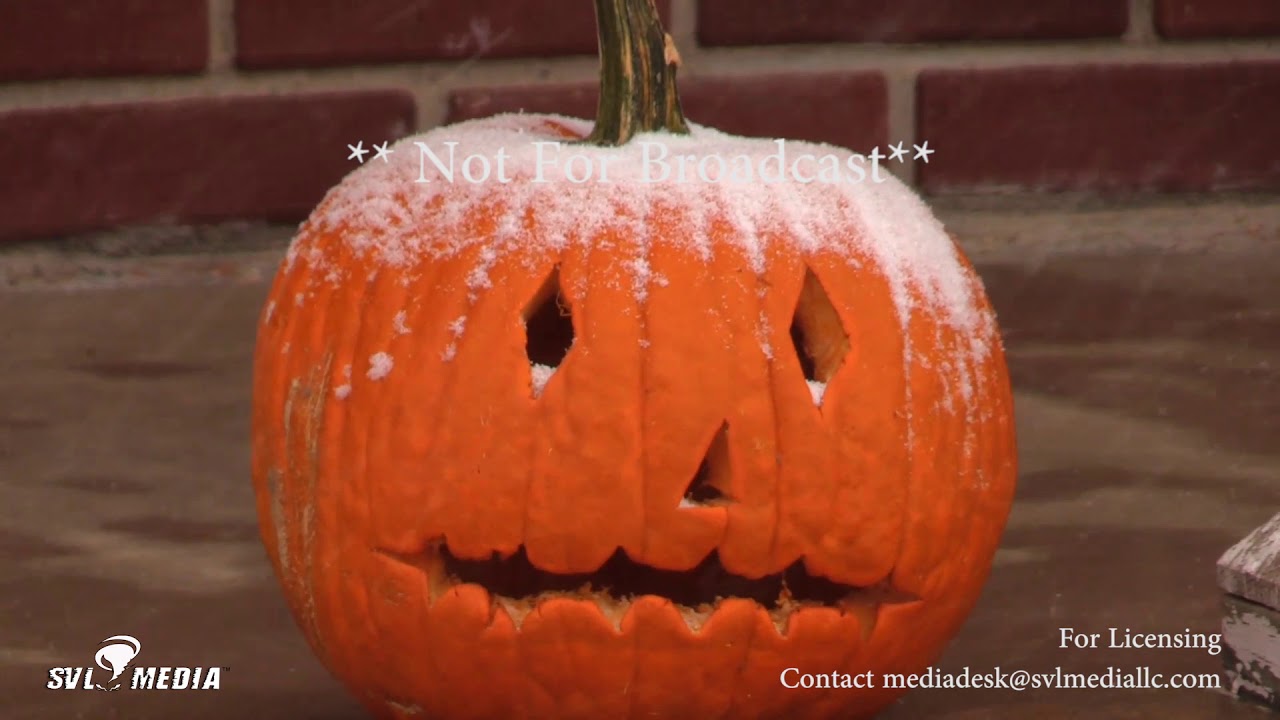 Derek Smith - Hays, Kansas - Early Season Snowfall - October 31st, 2017
Travel impacts due to poor driving conditions on I70, people gassing up with moderate snowfall occurring, snow coated jack-o-lantern, cars driving on slick road, snow plow shots on i70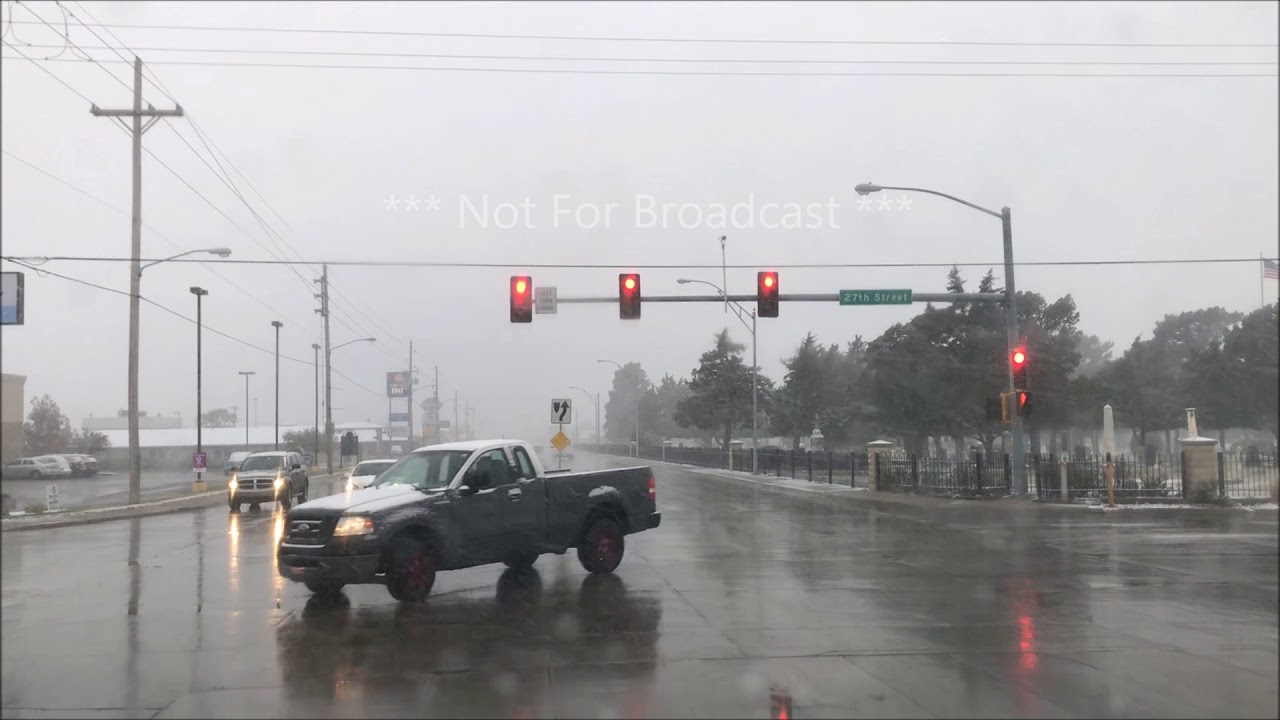 Hays Kansas Halloween Snow Oct 31st 2017
First snow of the year. Hays Kansas. Halloween Snow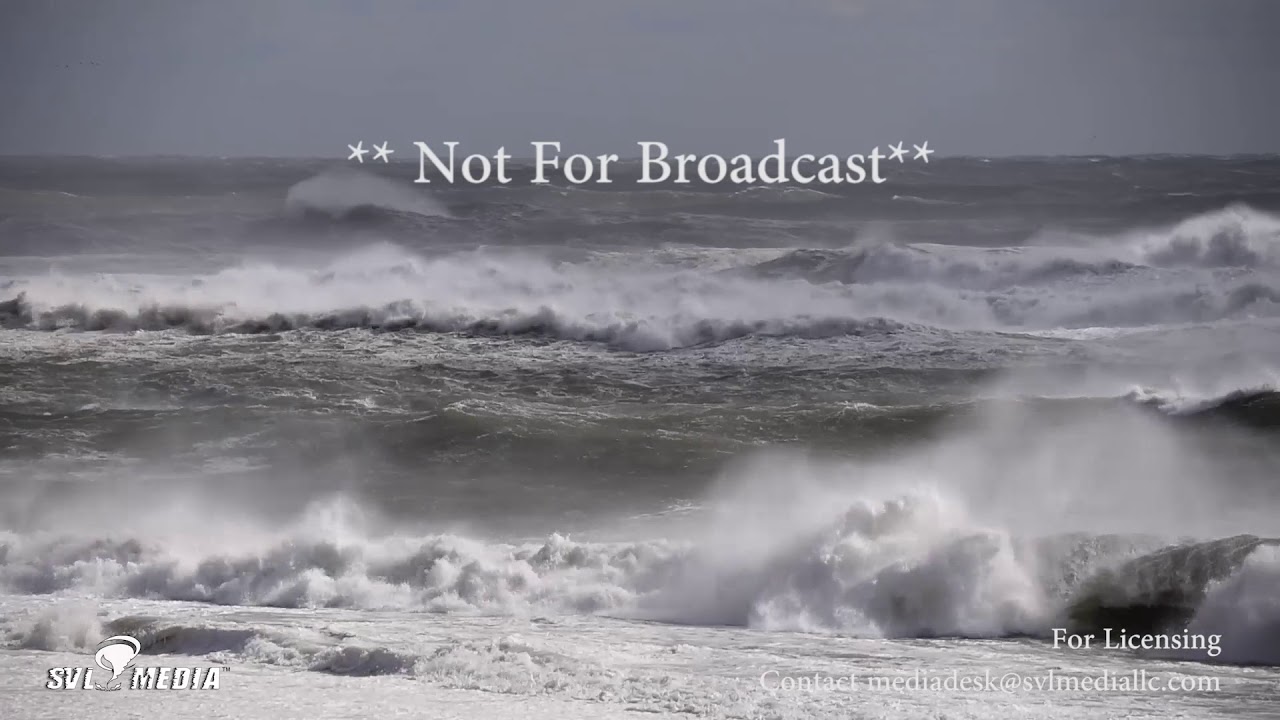 Michael Busch - Bellport, New York - Huge Waves/Rough Surf - October 30th, 2017
Very high surf due to nor'easter that just moved through the area.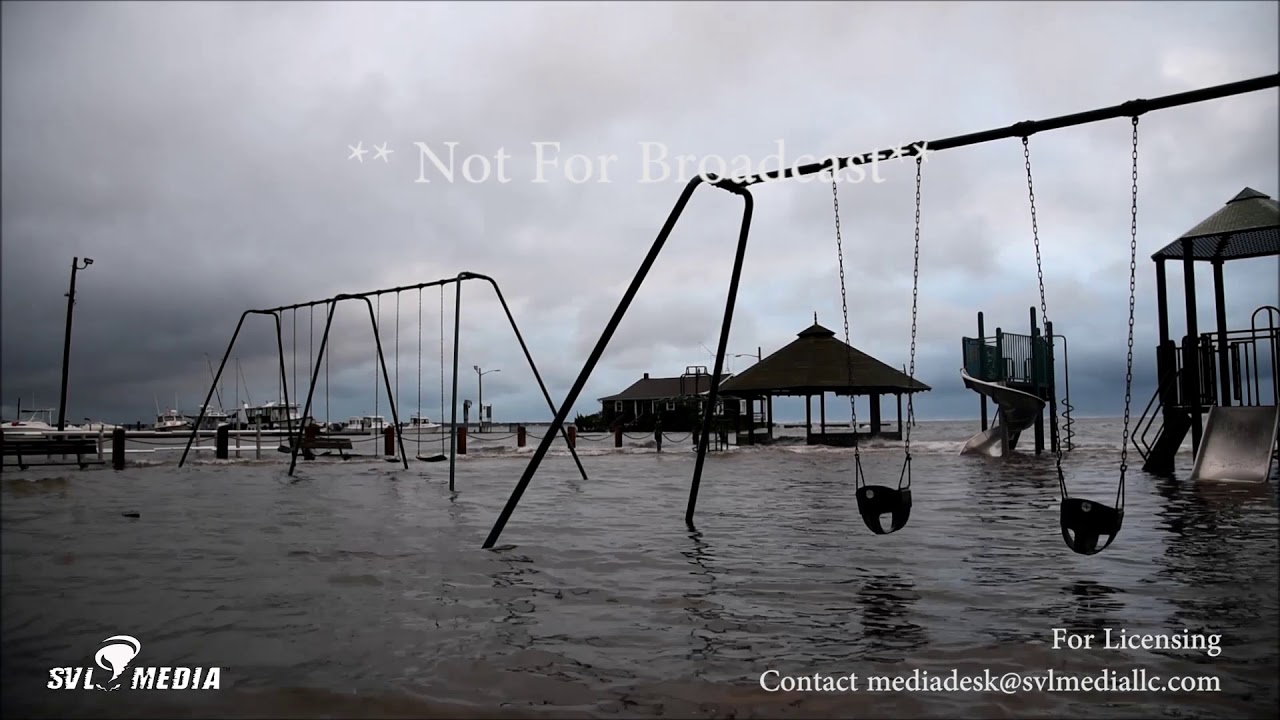 Michael Busch - Bellport, New York - Nor'easter From The Bellport Docks - October 30th, 2017
Nor'easter conditions. Bellport docks with overwashing surf. Storm surge.
Cary Meltzer - Long Beach, New York - The Angry Ocean/Beach Erosion/Sea Foam - October 30th, 2017
Intense nor'easter hits Long Island. Huge waves crashing so hard they created lots of sea foam. Foam was flying everywhere. Beach erosion.
Michael Koch 10 29 2017 Noreaster Huntington Long Island 1100pm.mp4
Noreaster Winds intensifying over night with damage starting to occur and trees down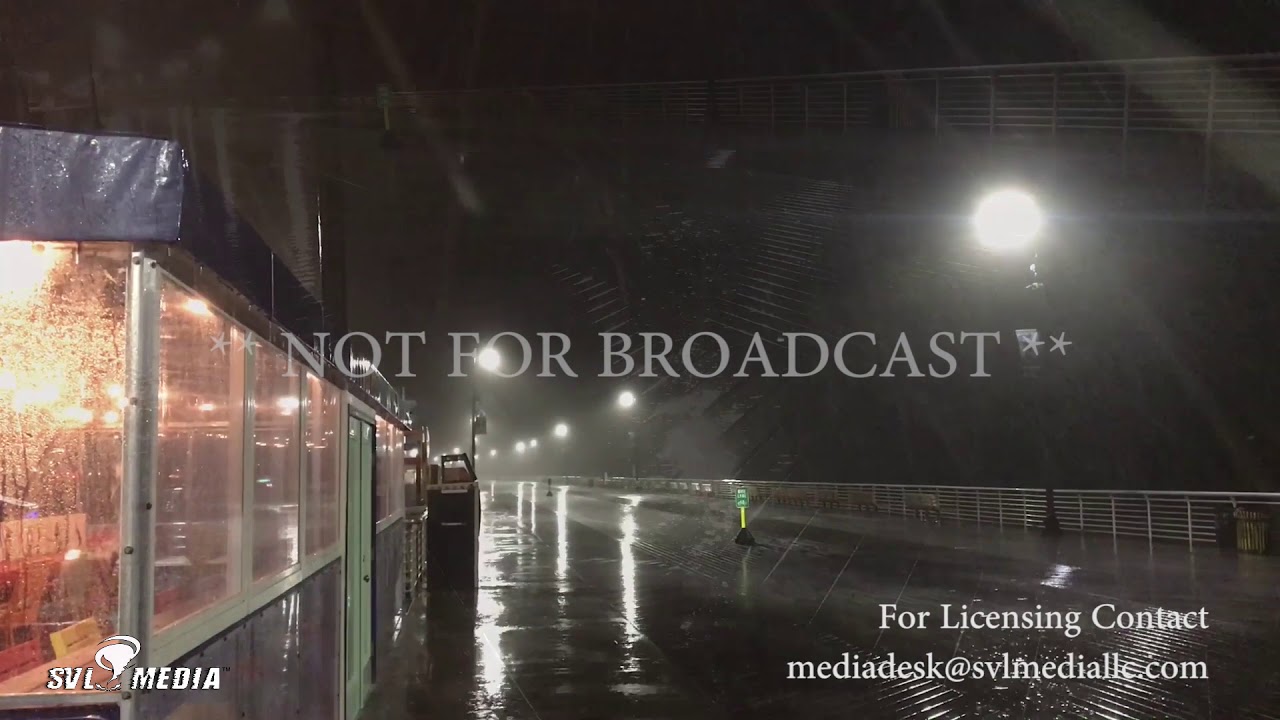 Squall line with Gusty Winds hit Long Beach NY
Gusty winds and rains picking up in Long Beach NY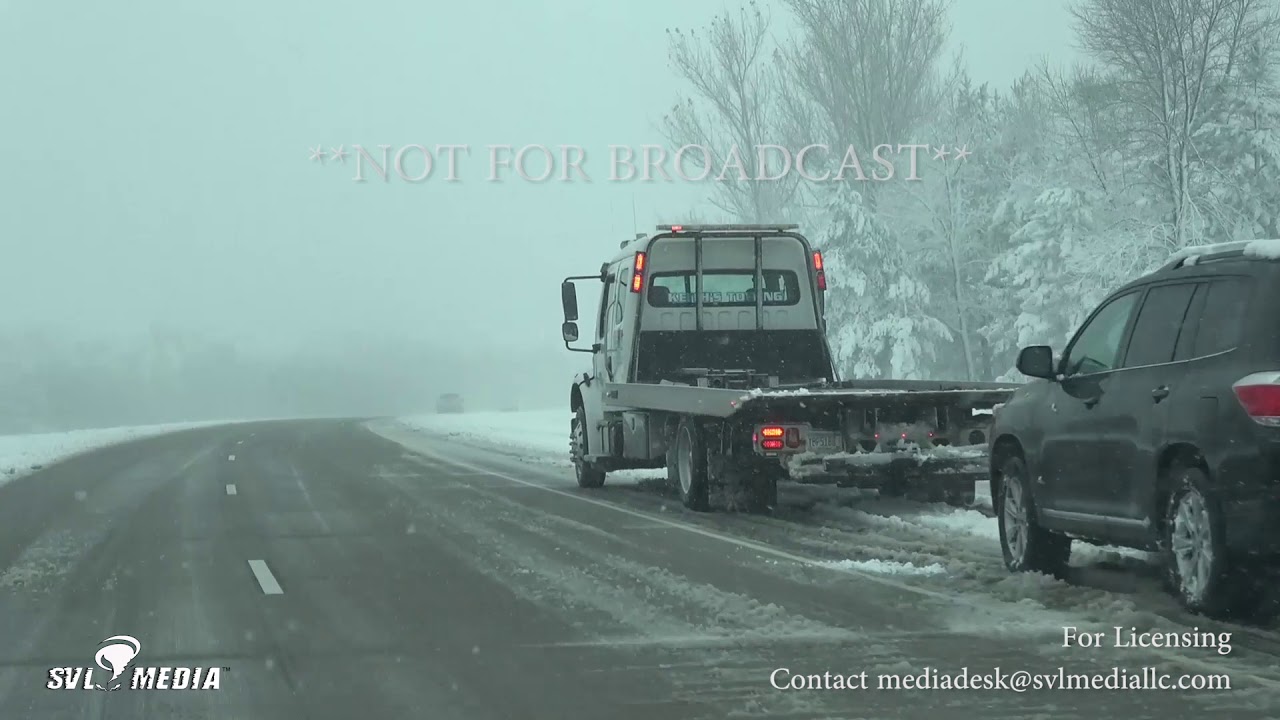 Jason Bednar - Moose Lake, Minnesota - Snow Storm B-Roll - October 27th, 2017
B-Roll footage of snowy conditions around Moose Lake, Minnesota.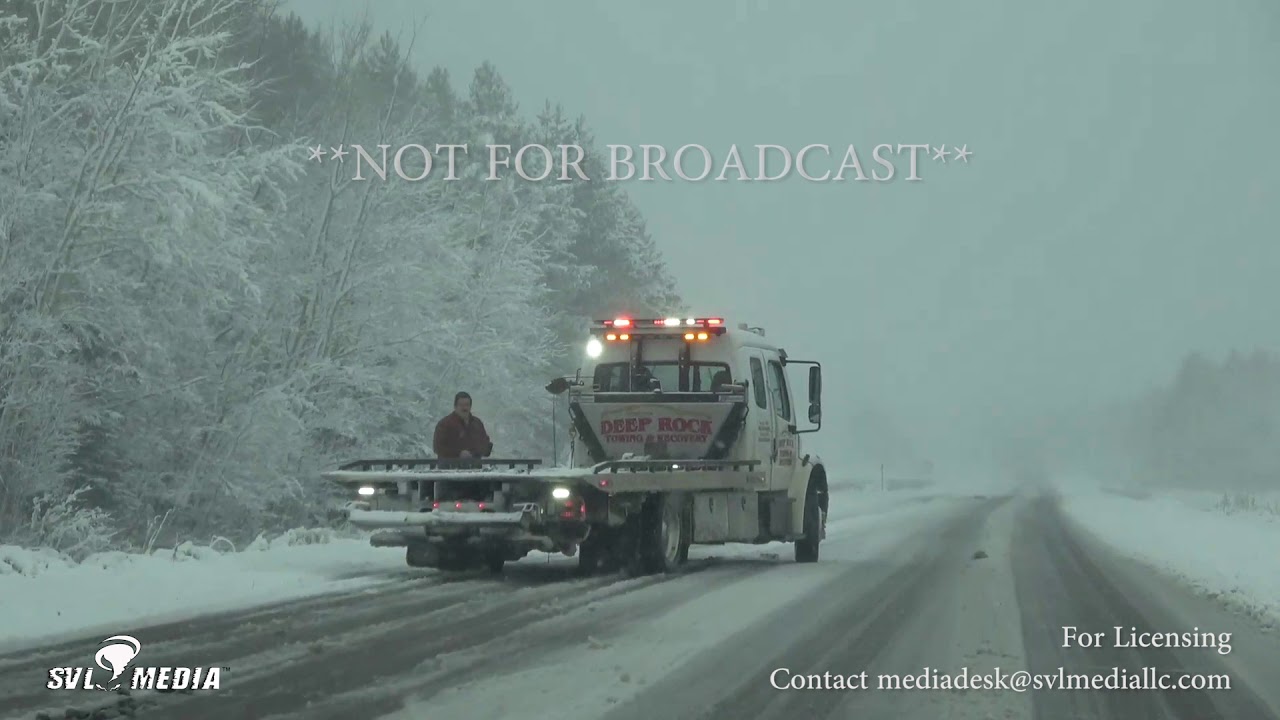 Jason Bednar - Moose Lake, Minnesota - Plow In A Ditch/Vehicles Stranded/Whiteout Conditions - October 27th, 2017
Plows, vehicles in ditch, plows towing plows, slow travel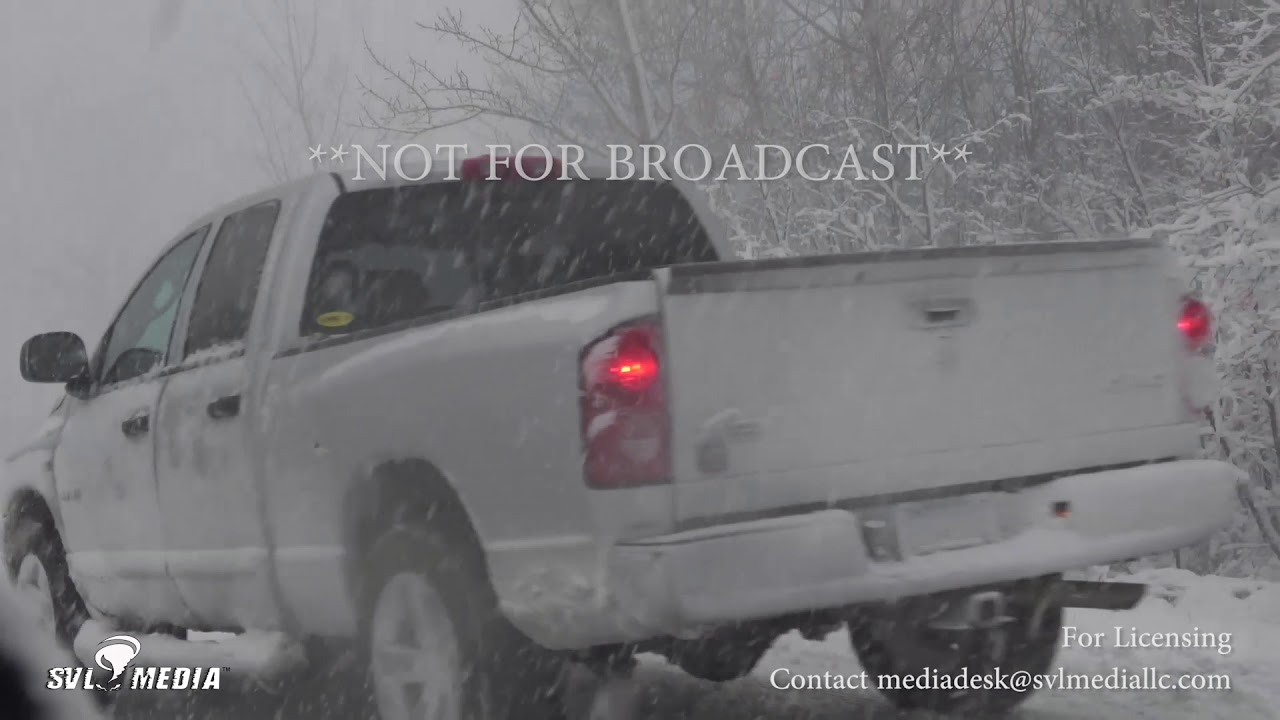 Jason Bednar - Moose Lake, Minnesota - Car Accident/Vehicle In Ditch/Whiteout Conditions - October 27th, 2017
Head on car accident, very heavy snow, vehicles in ditch, zero visibility at times, car being towed, LEOs
Derek Smith St Cloud MN Accidents Injuries 10 27 2017
Every angle of multi vehicle multi injury accident that occured on highway 23. The accident occured on the overpass that goes over pass that goes over i94. There was three people taken to the hospital with injuries according to a state patrol officer. No further details on that at this time.
Derek Smith - St. Paul, Minnesota - Blowing Snow/Gusty Winds/Night Life - October 27th, 2017
Flags blowing in gusty winds with sideways snow, multiple nightlife shots with snow and gusty winds ongoing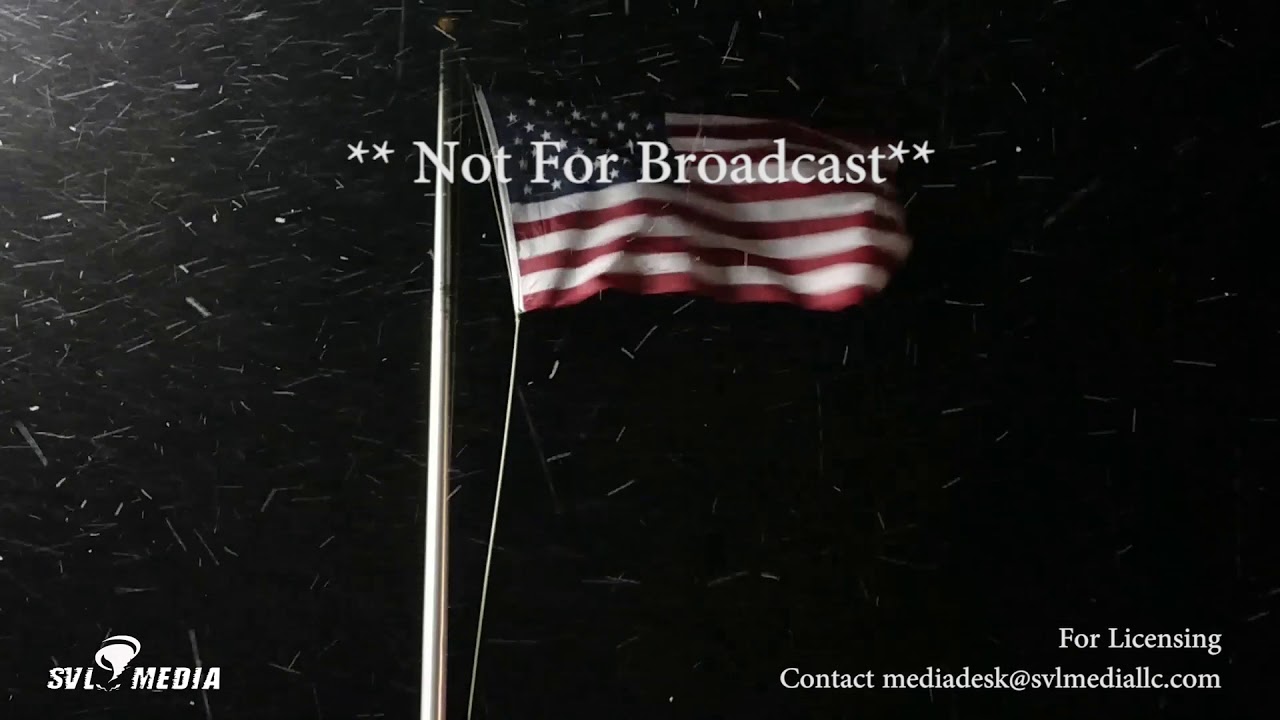 Derek Smith - St. Cloud, Minnesota - Snowy, Windy Conditions - October 27th, 2017
Flag blowing in the wind, blowing snow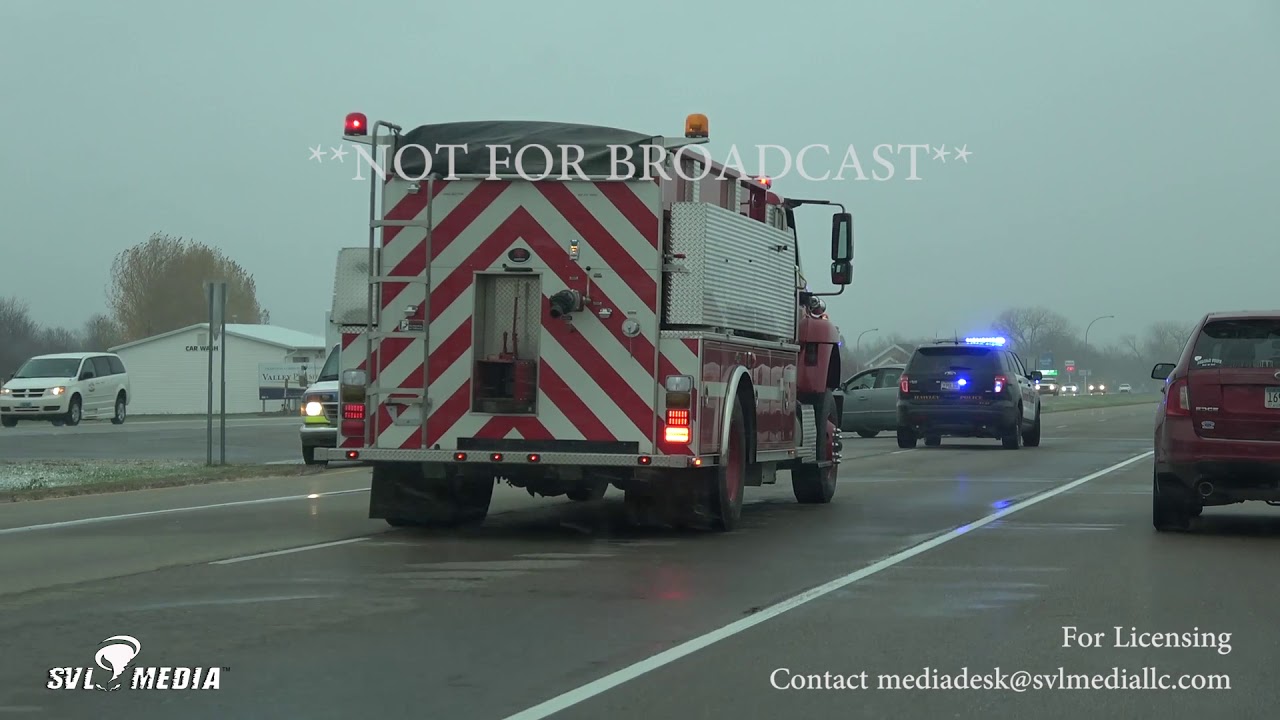 Jason Bednar - Hawley, Minnesota - First Snow/High Wind Warning/Car Accident - October 26th, 2017
First snow, high wind warning. 2 car accident, salt truck.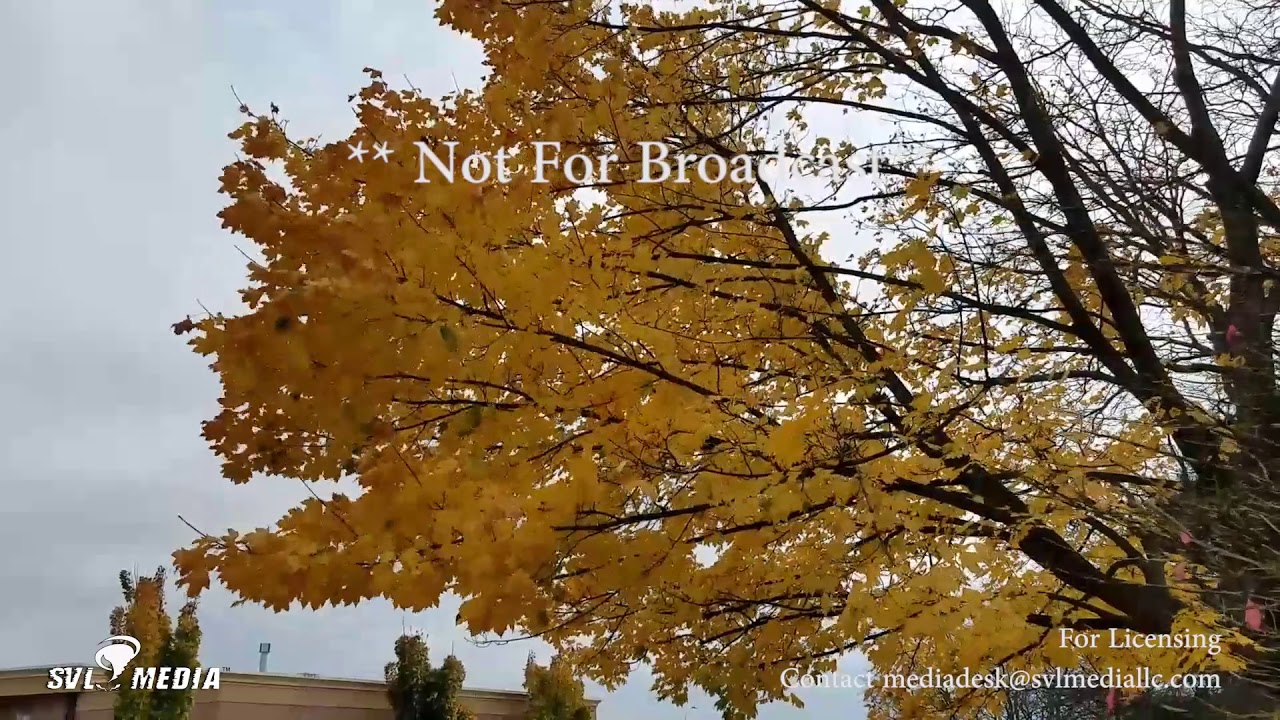 Derek Smith - Minneapolis, Minnesota - Fall Foliage Before Winter Storm Impacts - October 26th, 2017
Multiple shots of fall foliage before this early winter storm impacts the area and takes most of the leaves off.
Bryan Davis Truck flipped and everything destroyed around him by tornado
Truck driver hauling a load through Spartanburg South Carolina was flipped by a tornado
Spartanburg SC Trees Snapped down highway from possible tornado
An entire small woods of trees was snapped like toothpicks during a possible tornado this evening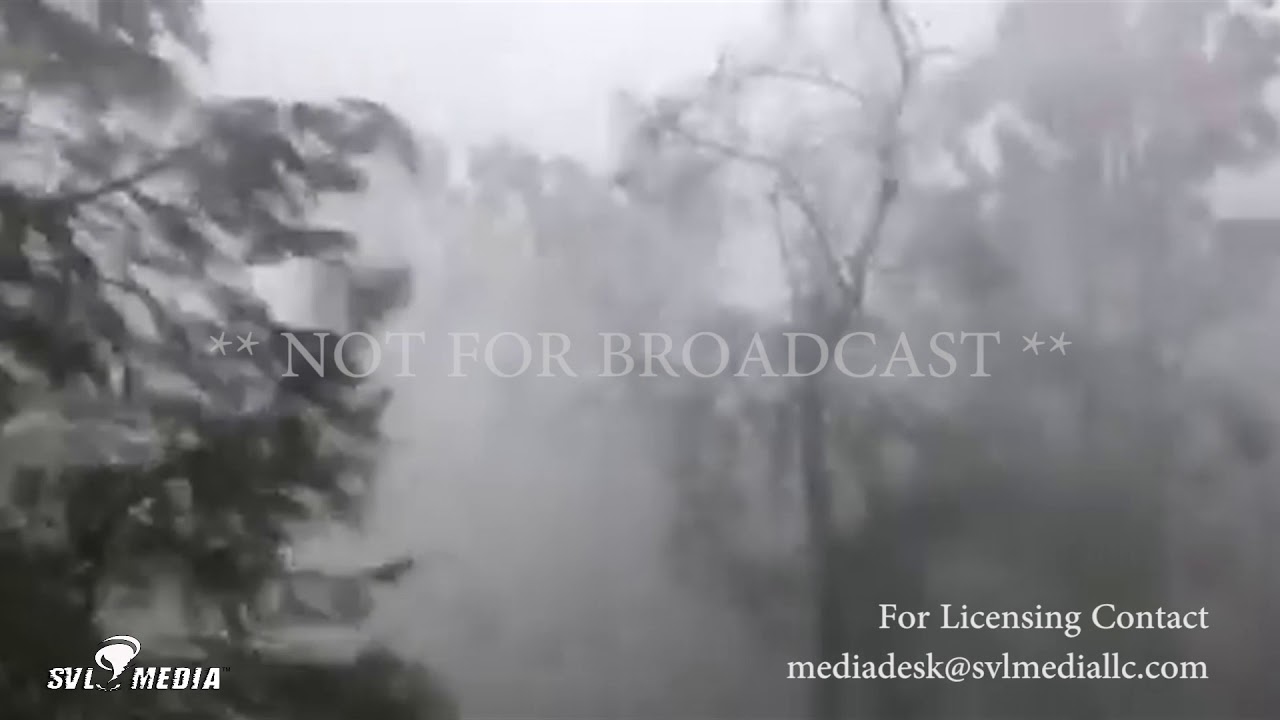 Michael Warren Hickory, NC Tornado
Tornado plows through mans backyard while he films from house.
Michael Busch - Fire Island, New York - 2 Humpback Whales Make Close Approach To Long Island - October 23rd, 2017
2 Humpback Whales swimming and feeding together just offshore to Fire Island, New York.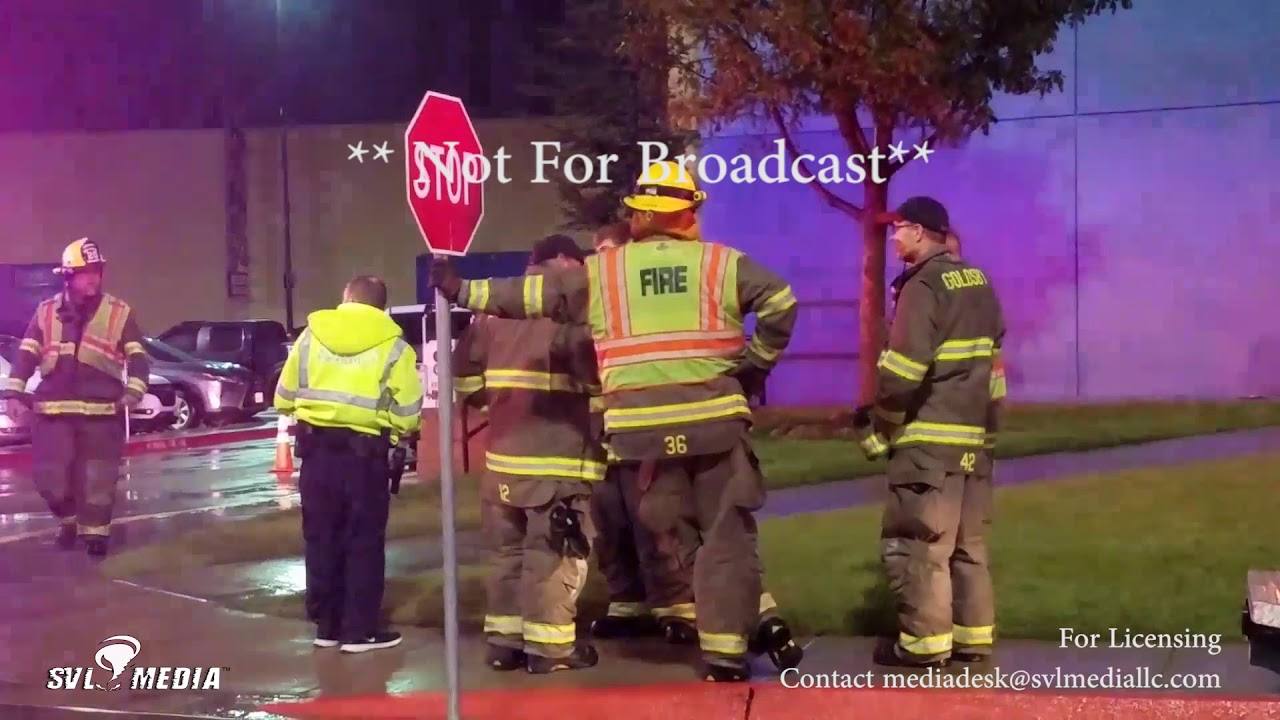 Derek Smith - Riverwind Casino & Hotel - Norman, Oklahoma - Tornado Damage - October 21st, 2017
Damaged semi truck, first aid efforts, emergency vehicles, Hotel guests leaving the scene, mangled debris caught in down tree limbs, snapped power lines, damage to the Riverwind Hotel, extra downed tree shots.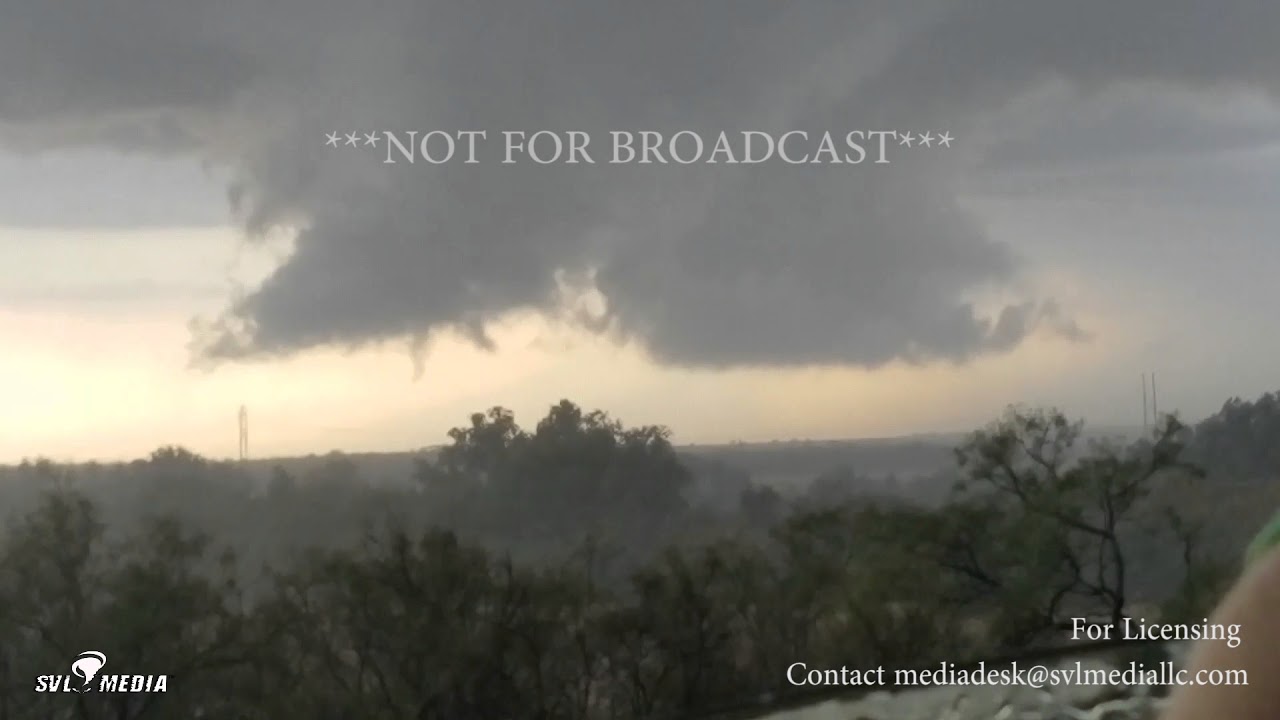 Indiahoma, OK Tornado Multiple Shots Storm Structure 10 21 2017
A potent severe weather setup threatened Western Oklahoma in north Texas on Saturday afternoon and evening. This system brought very intense thunderstorms, tornadoes, hail, high wind and torrential rainfall. This video package has it all, tornadoes, high wind and epic storm structure.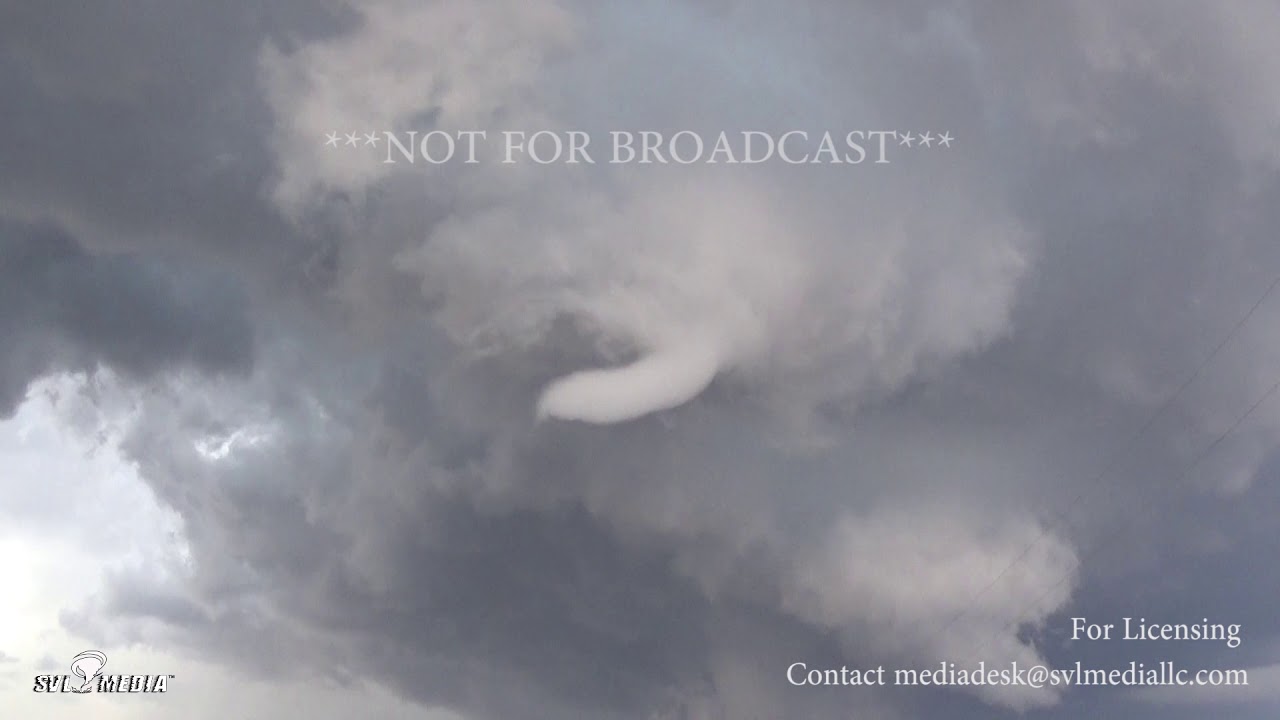 Phillip McGee Indiahoma, OK Funnel Cloud 10 21 2017
Funnel cloud, tornado warned storm, Indiahoma, OK, October 21st, 2017.
Cary Meltzer - New Orleans, Louisiana - Vehicle Stranded in Storm Surge/Water Rescue October 8th, 2017
Vehicle attempted to drive through flood waters. Storm surge from Hurricane Nate. W. Roadway St. near Breakwater Park. Rescue begins at around the 2 minute mark of the video.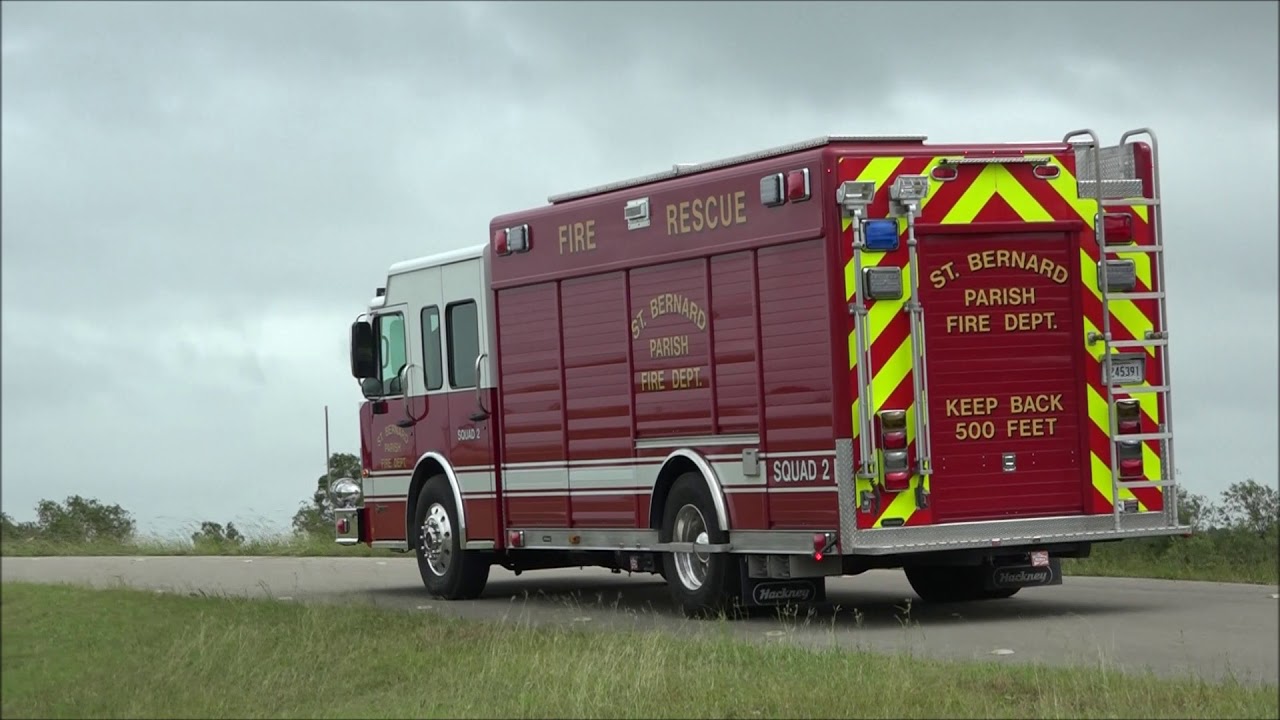 Nathan Moore Hurricane Nate Delacroix Lousiana Interview Levis October 7 2017
Various Clips and Interview from Hurricane Nate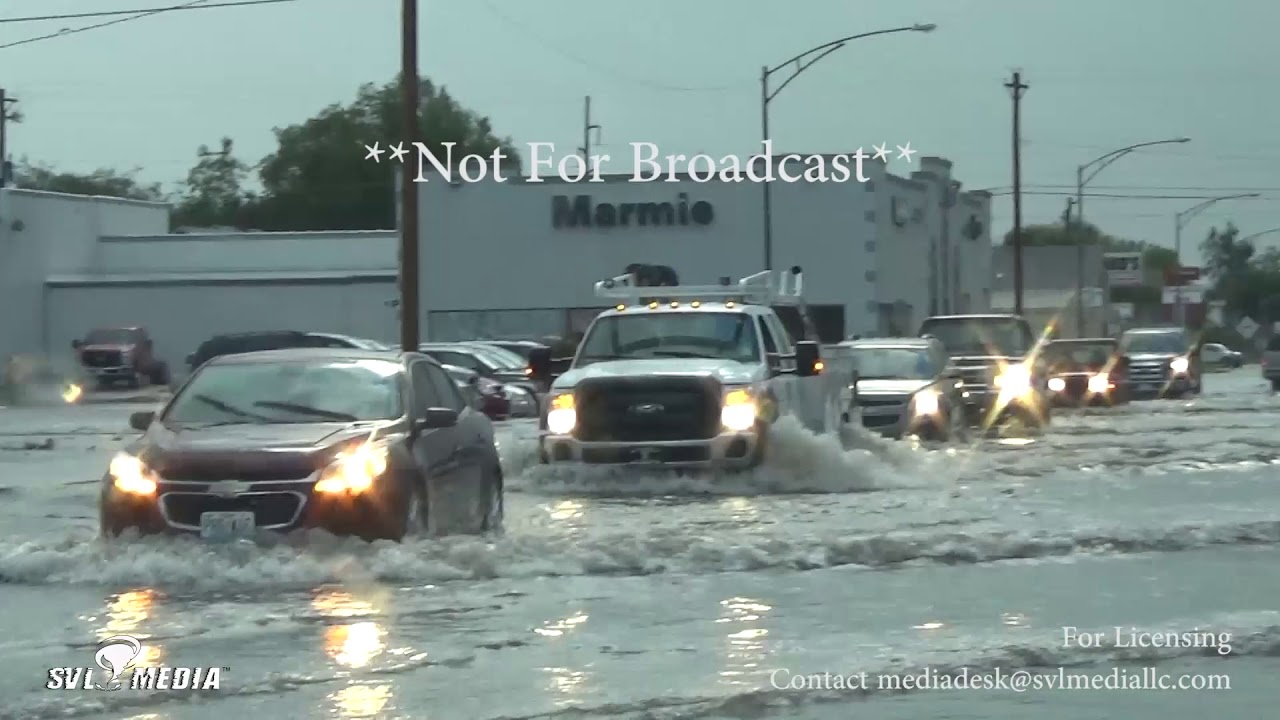 Phillip McGee - Great Bend, Kansas - Power Poles Snapped/Major Flooding - October 6th, 2017
Powerpoles for at least 2 miles from high velocity winds as well as Flash Flooding with stranded vehicle in Great Bend KS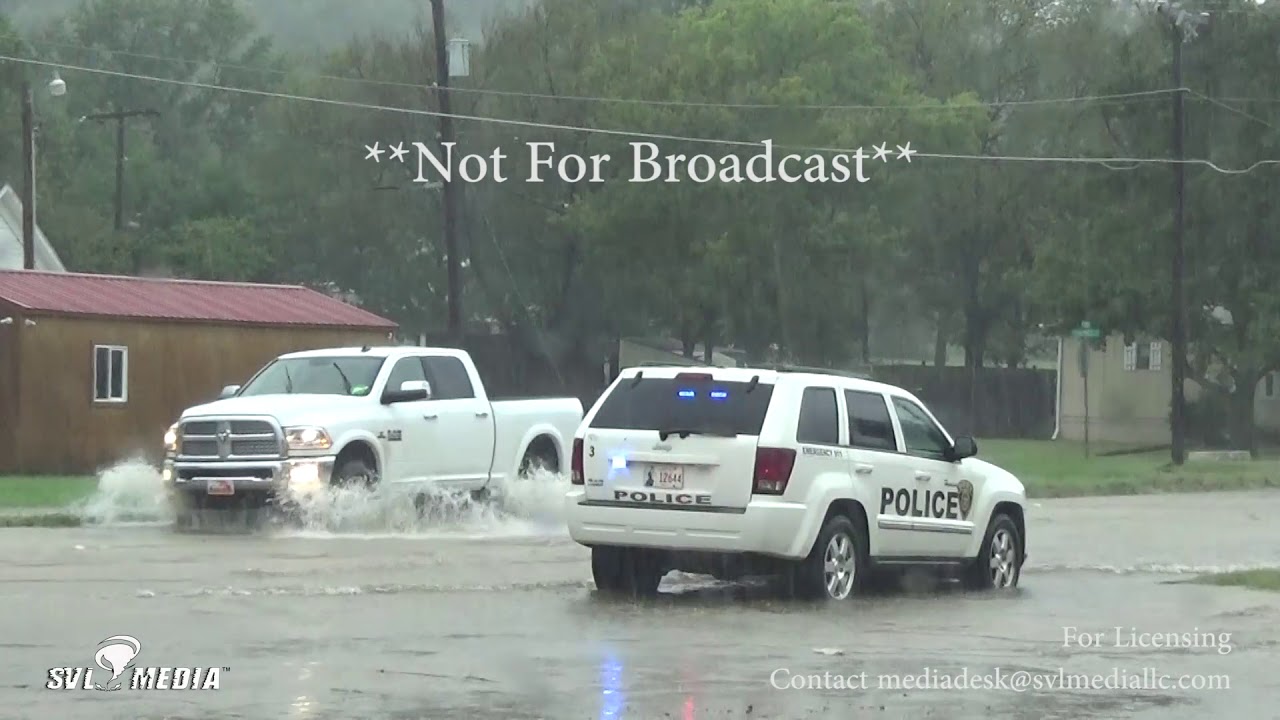 Phillip McGee - Hominy, Oklahoma - Heavy Rain/Flash Flooding - October 4th, 2017
Heavy flooding in the town of Hominey Oklahoma, streets one by one being closed off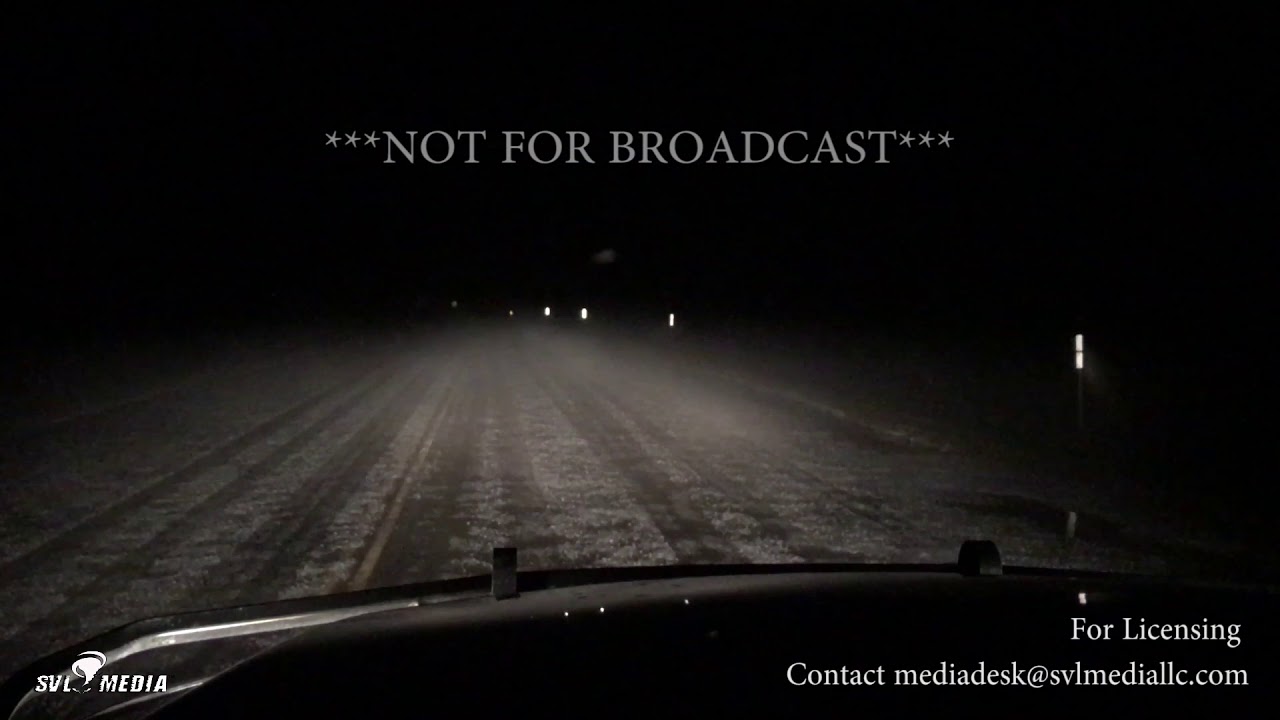 Kirwin, KS Hail Fog 10 1 2017
Hail fog and hail accumulations in Kirwin, KS.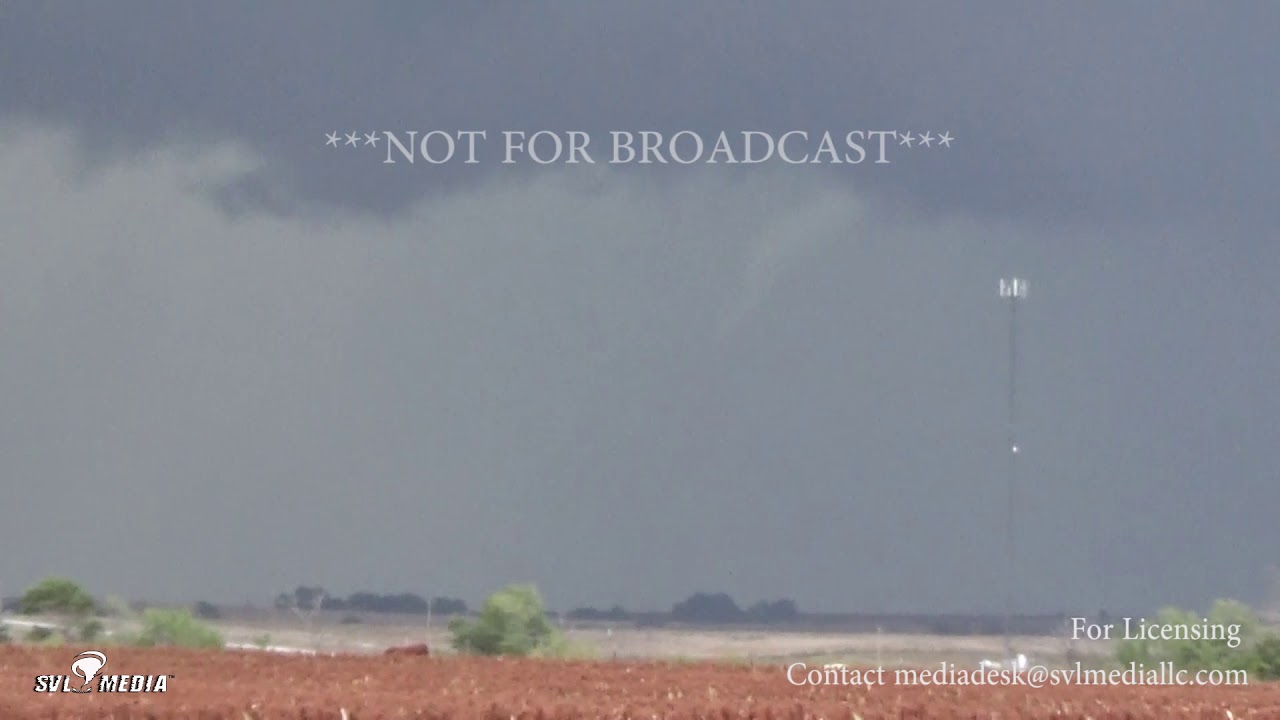 Bogue, KS Rope Funnel, Tornado Warning 10 1 2017
Brief rope funnel cloud near Bogue, KS.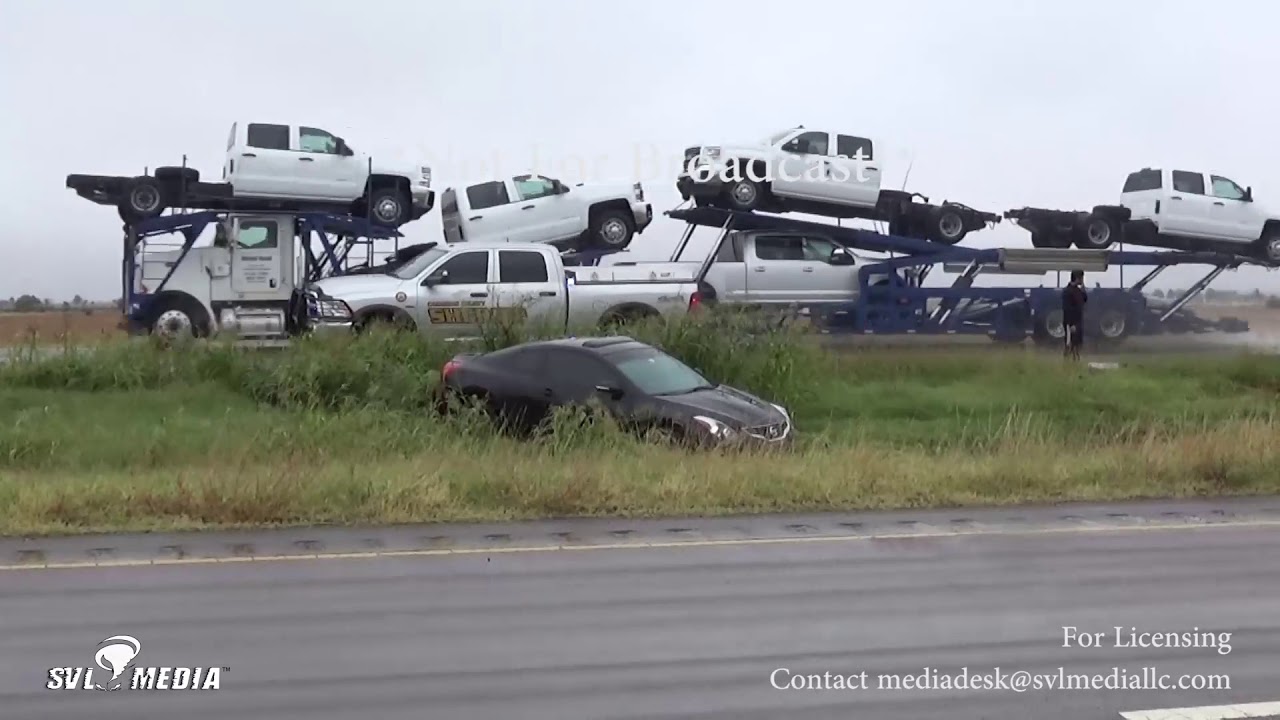 Phillip McGee - Kingfisher, Oklahoma - Heavy Rain/Car Skidded Off Road - September 26th, 2017
Tough driving conditions as car hydroplaned off into the ditch from heavy rain, heavy runoff from downpours and big rig stuck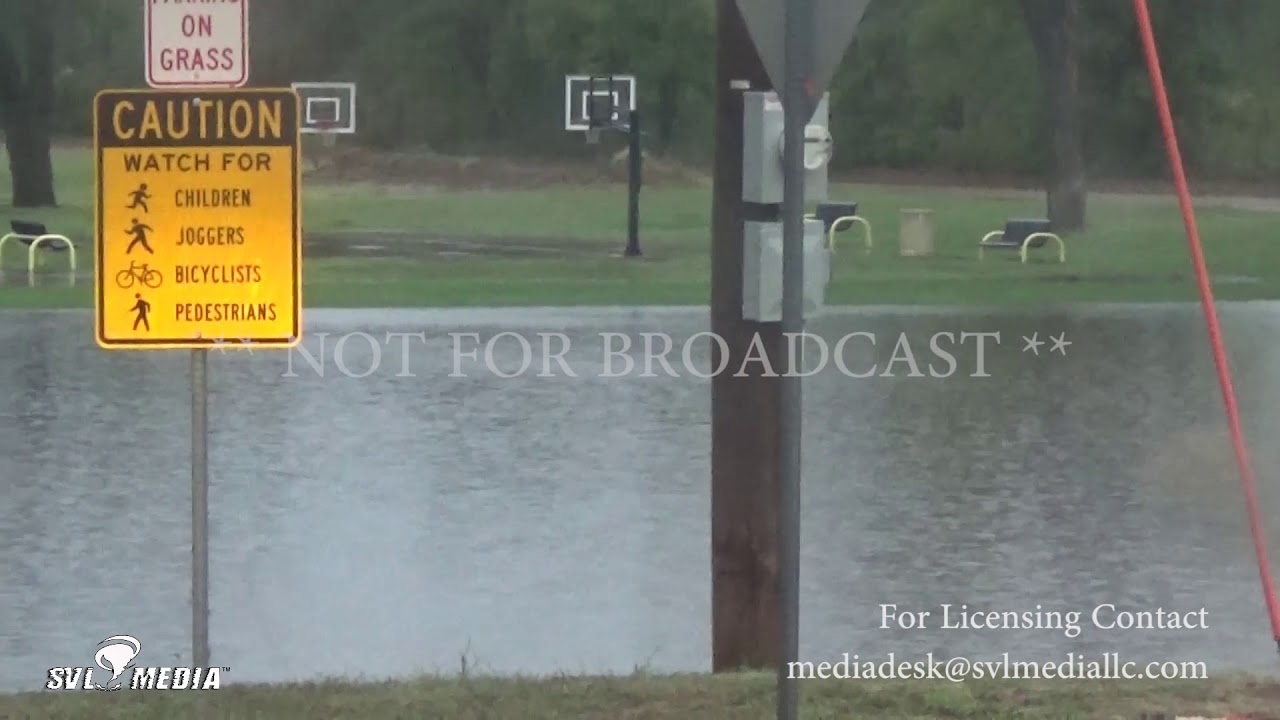 Phillip McGee Medicine Lodge, KS Local Flooding Flood Warning 9-25-2017
Localized flooding after storms and Flood Warning issued