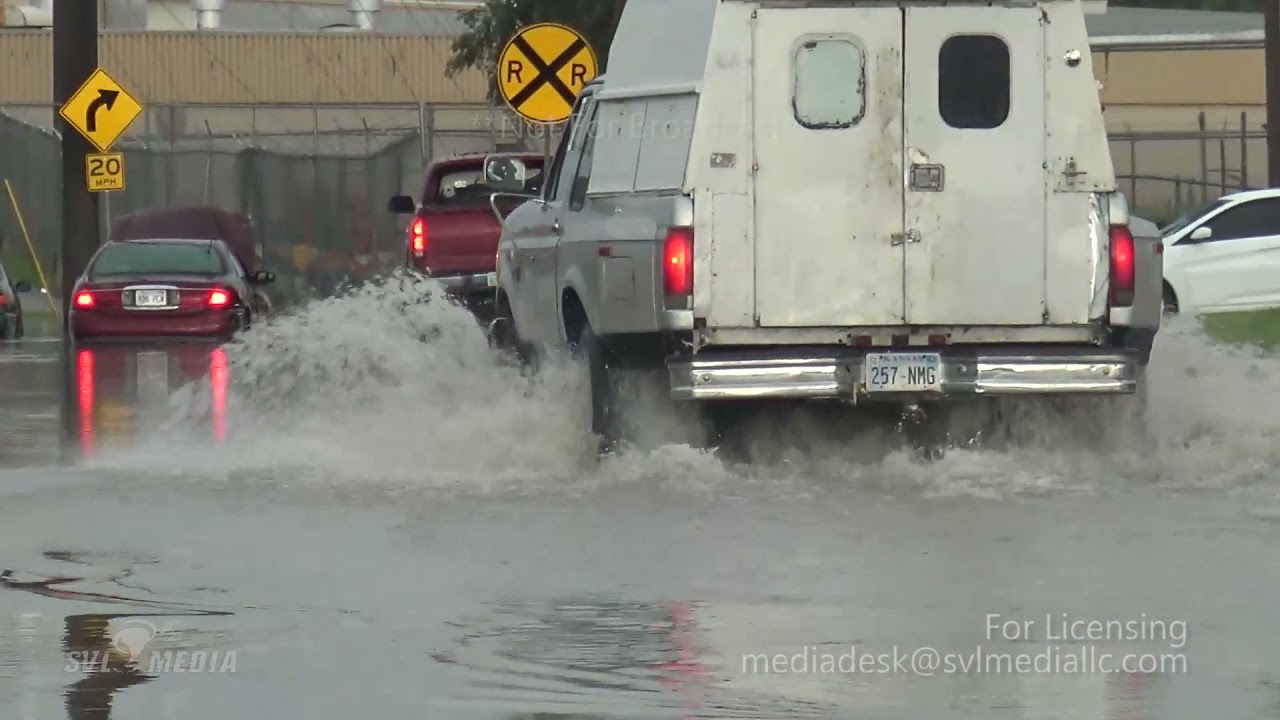 Tyler Kurtz - Wichita, Kansas - Major Flooding Vehicles Stranded - July 26th, 2021
Video features clips of a couple of vehicles stalled out on a flooded road/couple vehicles driving through the flooded road. Video also features clips of trying to get stalled vehicle out of the flood. Heavy rain in the area with about one inch per hour rainfall rates fell in the Wichita area during the rush hour commute for drivers.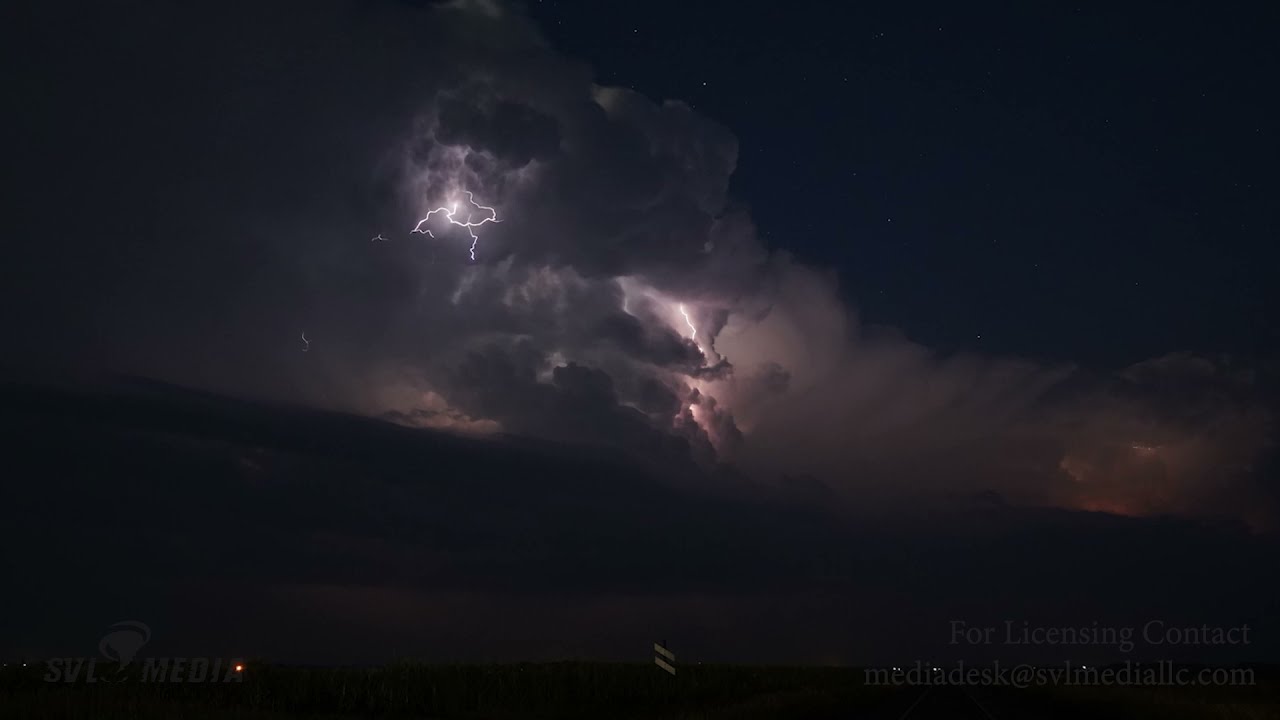 Jason Bednar - Davenport, North Dakota - Electric Skies, Lightning Packed Supercell Timelapse - July 26th, 2021
Timelapses of a few severe thunderstorms viewed from Davenport, North Dakota, and along Interstate 29 ten miles south of Fargo. These severe storm brought hail, and visually stunning, lightning filled skies to the southeast corner of North Dakota, and to western Minnesota.
David Baxter - Haboob Grand Canyon
Haboob Timelapse over Grand Canyon Shot in 4k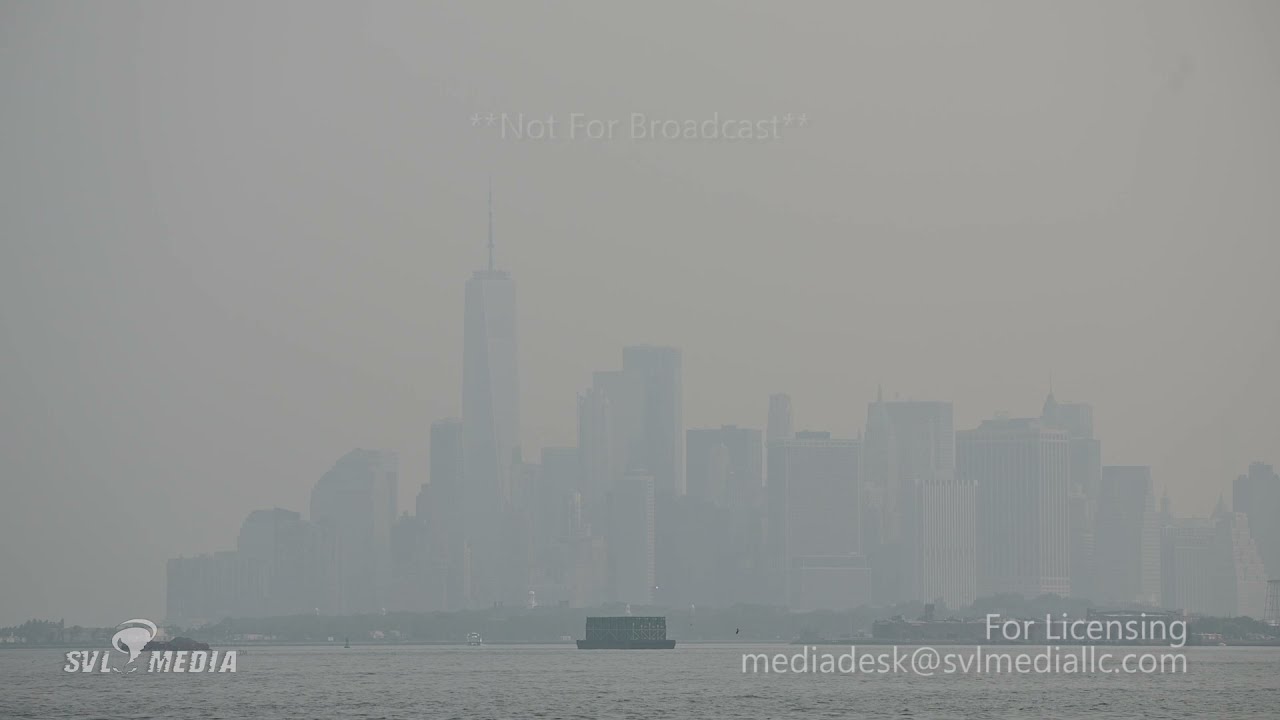 Nicholas Isabella - New York City, New York - Manhattan Skyline Engulfed In Wildfire Haze - July 20th, 2021
Various clips of New York Harbor and the New York City skyline engulfed in haze from the wildfire smoke in the atmosphere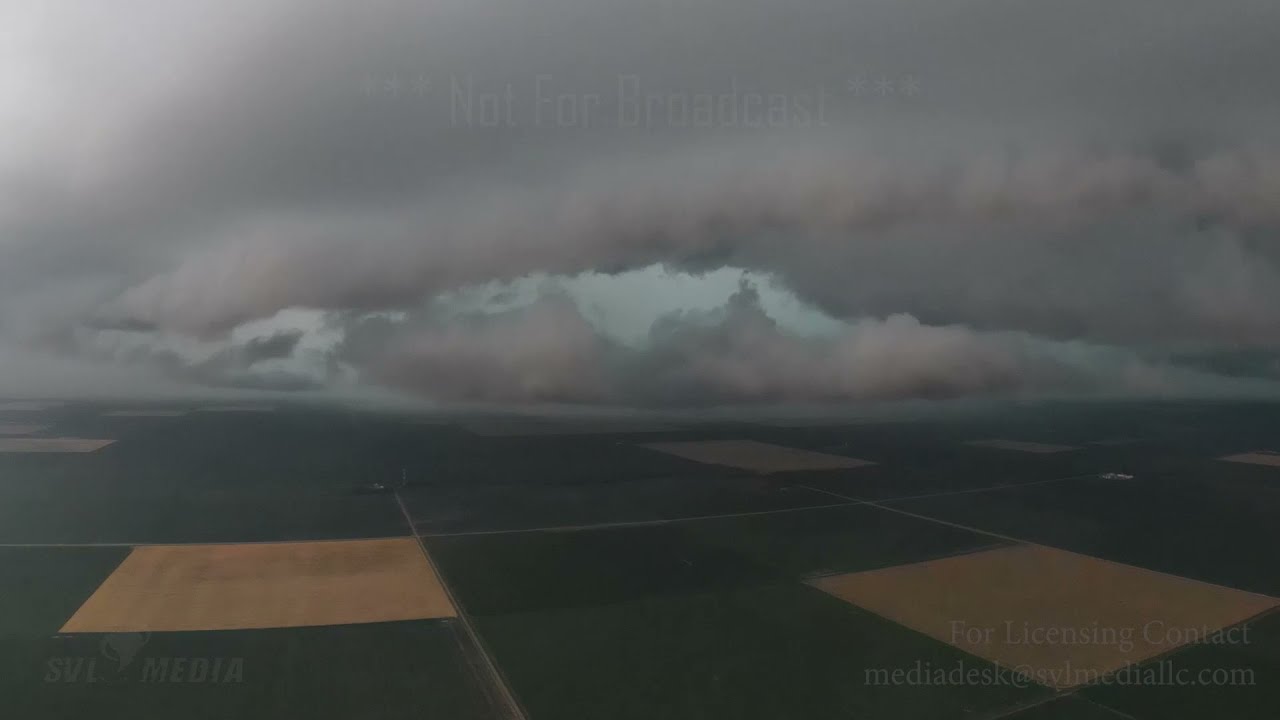 ason Bednar - Fargo, ND - Severe Thunderstorm, Shelf Cloud Drone, Crew Tries to Get Huge Flag Down in High Winds - July 19th, 2021
A severe thunderstorm hit eastern North Dakota this afternoon. The shelf cloud flight was 15 miles north of Fargo, as I drove back to Fargo the dust from drought conditions being blown up by the gust front was visible. A car dealership crew in Fargo struggled to get their huge American flag down as the storm hit bringing high winds and rain.
Brandon Pirrone - Jewell, Iowa - Tornado - July 14th, 2021
Large cone on the ground lofting debris then rope out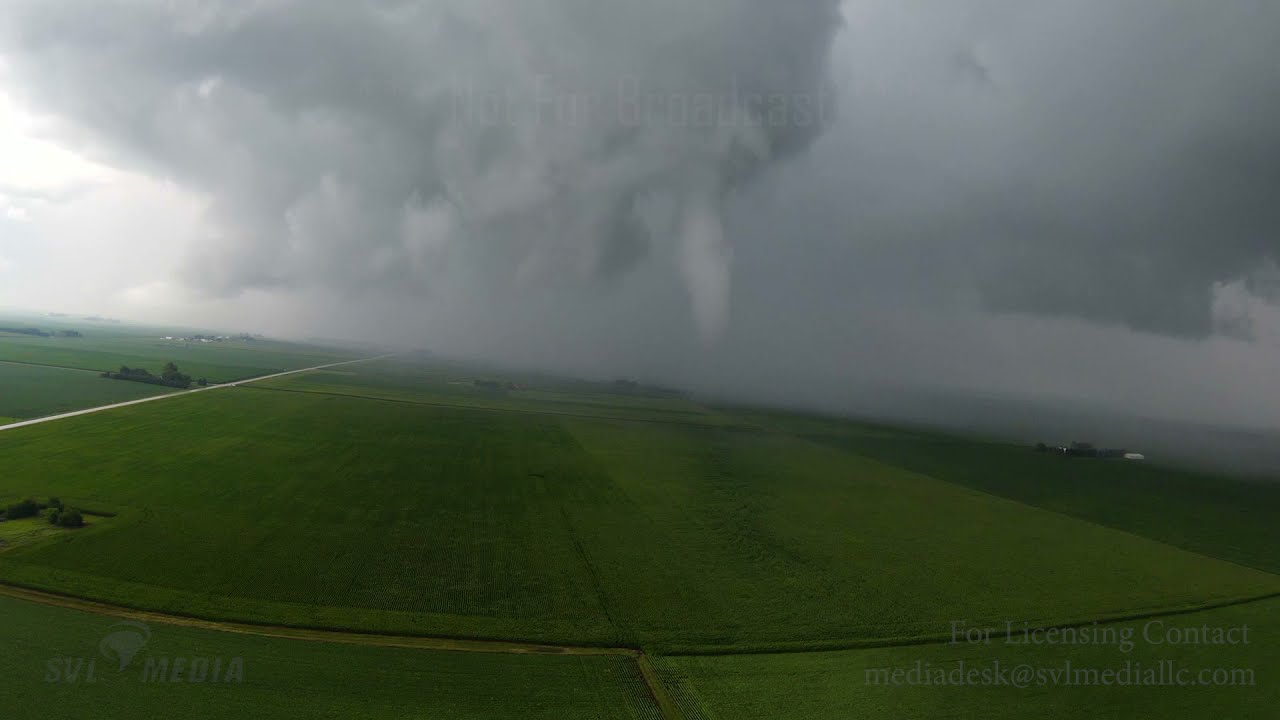 Sac City, Iowa - Incredible Close Up Tornado View from a Drone - July 14th, 2021
Incredible, close up view of tornado from the sky, the tornado took place around 5:45 PM, 3 miles southeast of Sac City. A ground scar to the crops is seen in the foreground as the drone moves toward the tornado, eventually getting a view into the funnel after the tornado lifted. The second clip was a tornado that briefly touched down four miles south of Nemaha at 5:10 PM.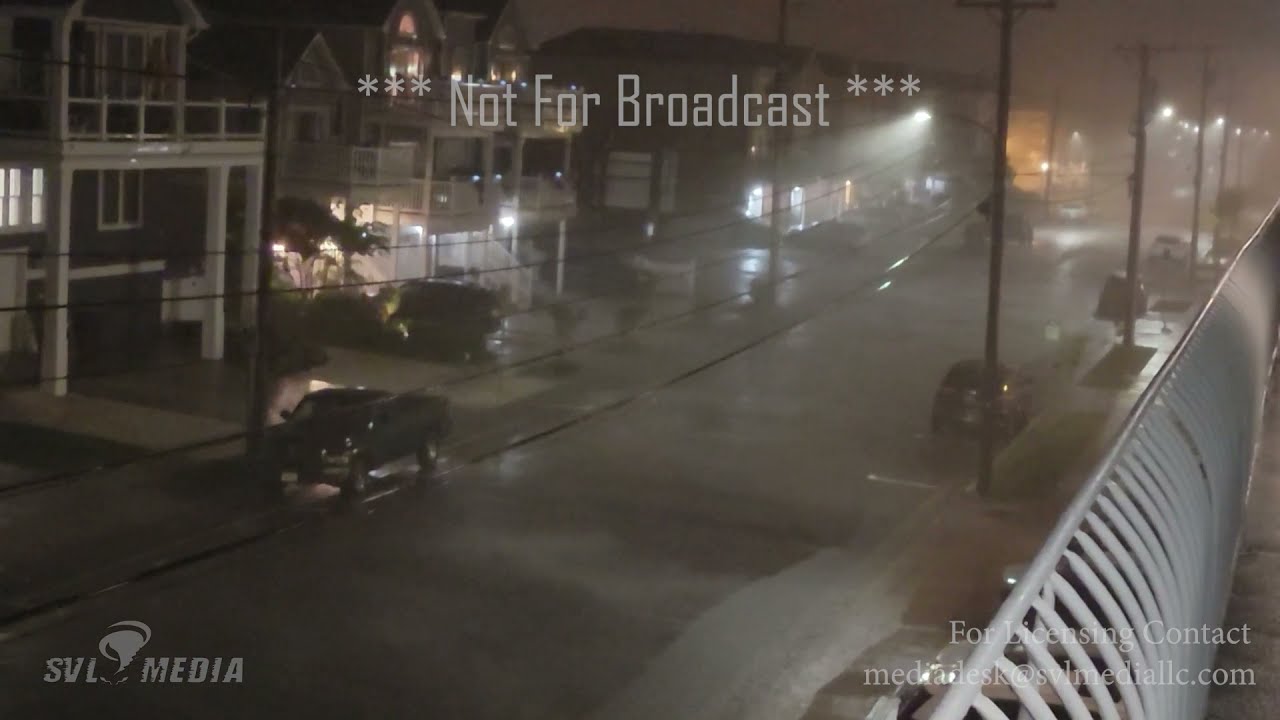 Wildwood, NJ - Tropical Storm Elsa, Heavy Wind Driven Rain and Inland Flooding - July 9th, 2021
Heavy rain and strong winds in Wildwood, NJ early this morning at 2:00 AM.
Debroah Dawkins - Seminole, AL and Pensacola, FL - Tropical Storm Claudette Effects - June 19, 2021
*Rain bands from Claudette darken the skies over Seminole Alabama *Houses and roads flood and become impassable off US Hwy 90 West Seminole *Semi Truck plows through flooded US Hwy 90 West Seminole *Pastures and run off ditches are overcome by torrential rains in Seminole Alabama *High winds from Claudette knock over tree onto UKS Hwy 98 Pensacola Florida *Winn Dixie customer runs back to her car after during high winds and torrential rain *City drain is overcome by too much rainfall in Pensacola Florida *Streets flood in downtown Pensacola on Palafox *Main Street in downtown Pensacola deepens in flooding waters as commuters try to pass and begin to stall their cars *More flooded roads in Pensacola on E Street *Vehicle stalls in 2-3ft water in downtown Pensacola across from Wahoo Stadium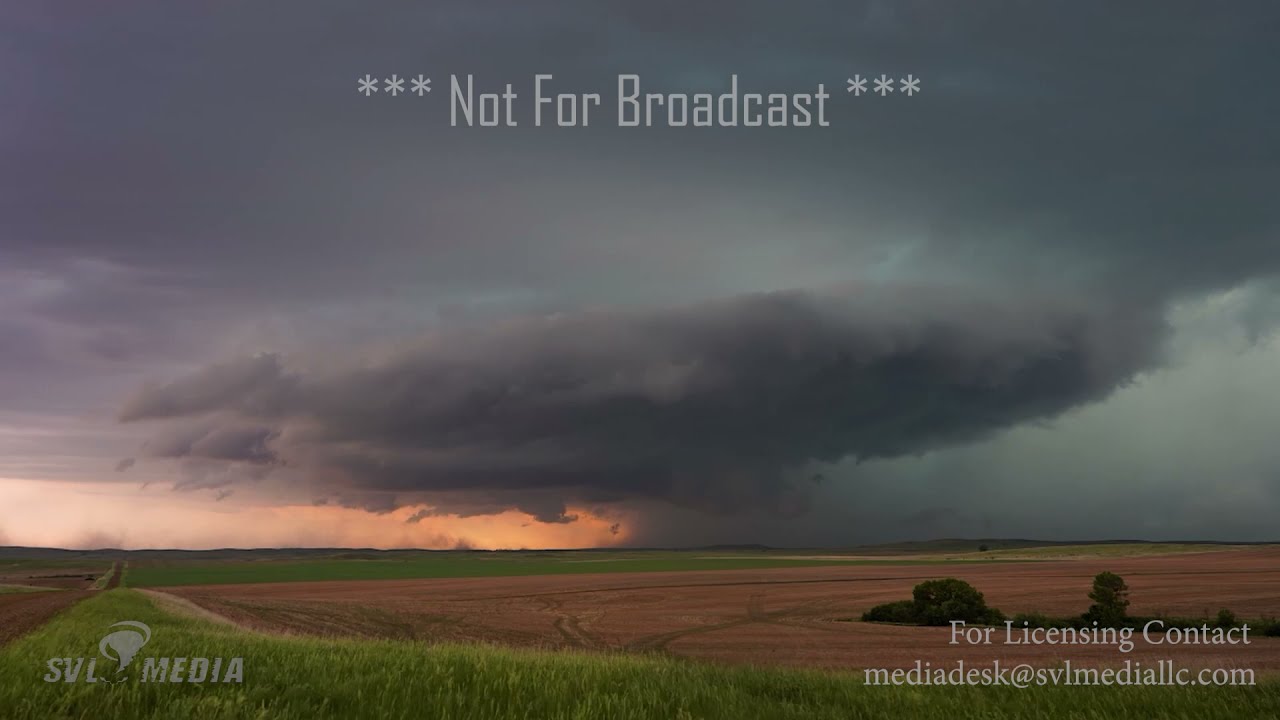 Jason Bednar - Selfridge, North Dakota - Severe Thunderstorm Timelapses and Video - June 8th, 2021
Severe thunderstorms hit North Dakota on June 8th, 2021. Video includes several photographic timelapse sequences of incredible storm structure and some video footage of the severe storm system sw of Bismarck, ND, during the afternoon hours.
Buffalo, ND - Dusty Gust Front Timelapse, Severe Thunderstorm Lightning - June 7th, 2021
Severe thunderstorms brought some temporary drought relief to eastern North Dakota Monday night. The main severe cell's front kicked up tons of dust while passing in front of the sunset. Video also include a cloud to ground lightning bolt.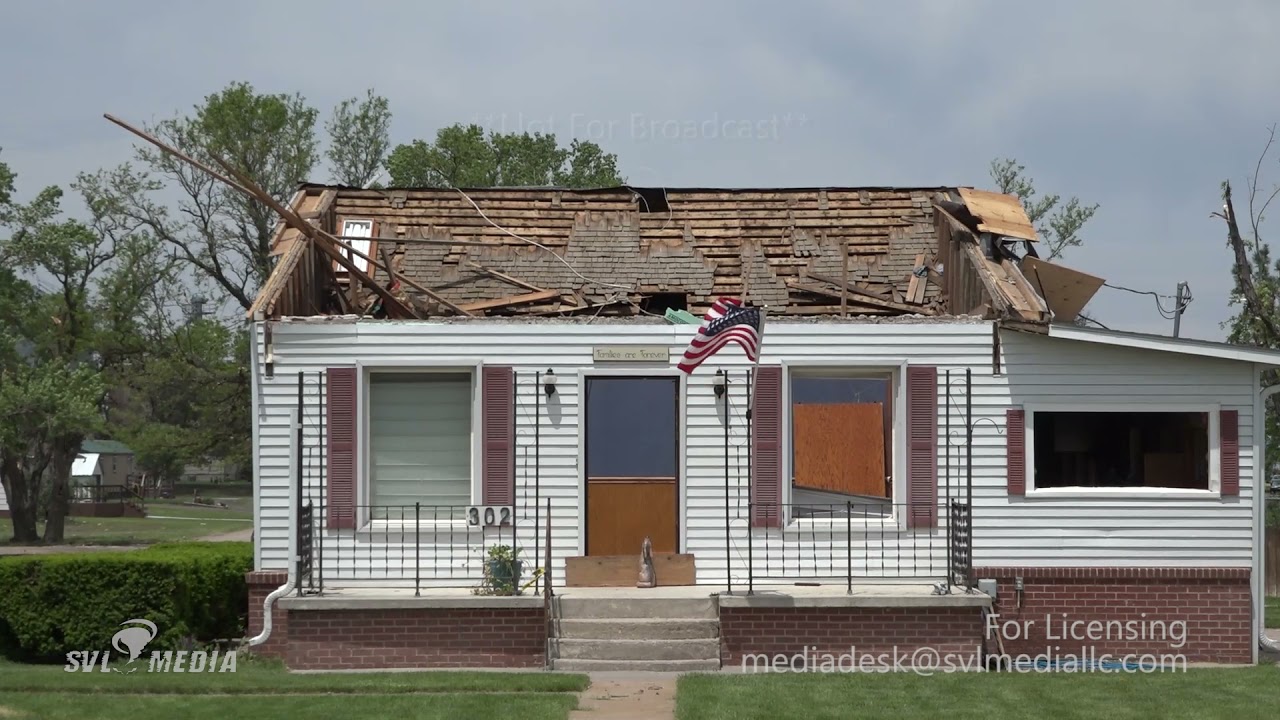 Kevin Brown - Selden, Kansas - Tornado Damage - May 29th, 2021
Tornado warned severe storm struck Selden, KS on the evening of May 24, 2021. The tornado caused substantial damage to homes, businesses, and agricultural structures.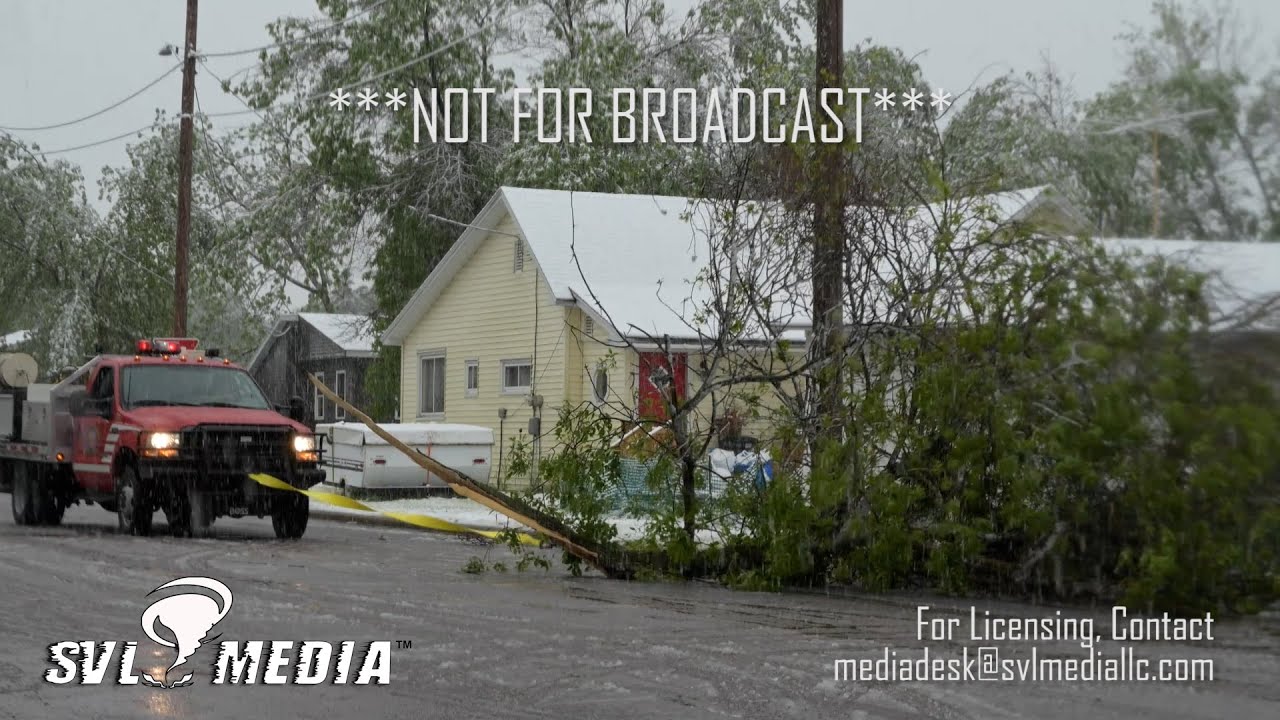 Bill Branski - 05-28-2021 - Osseo, WI - Heavy Wet Snow Causes Tree Damage, Crews Cleaning up
Cold temperatures accompanied by wet and heavy snow caused tree damage in Osseo, Wisconsin this morning. Video of crews cleaning up tree damage from streets and powerlines.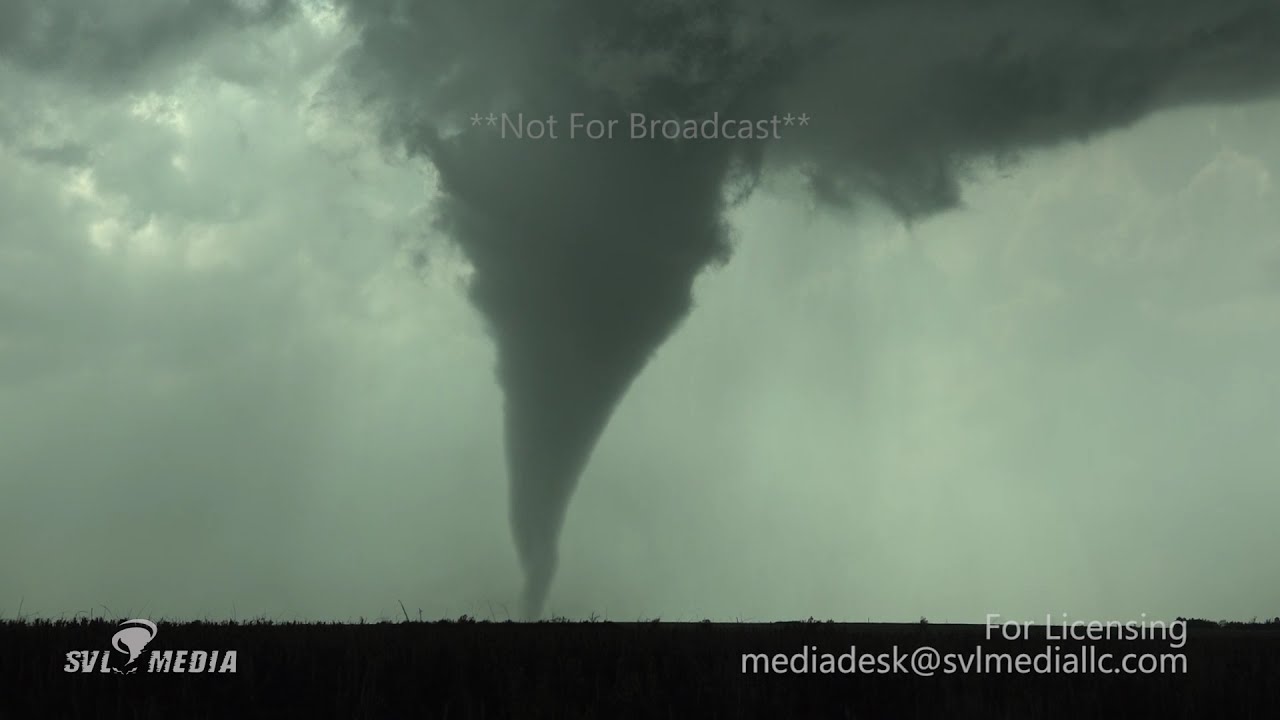 David Baxter - McCook, Nebraska - Tornado - May 26th, 2021
Tornado
Nathan Moore - Benkelman, Nebraska - Multiple Tornadoes and Timelapse - May 26th, 2021
1st clip cone tornado 2nd clip twins 3rd clips beginning of wedge 4th clip full duration of tornado
William Kranski - Arcadia, Wisconsin - Severe Thunderstorm Wind Damage - Aerial Views - May 25th, 2021
Clips 1-4 Chicken Coop damaged Clip 5 Barn and out buildings damage Clips 6-8 Another Chicken coop damaged Clips 7 and 8 Out Building Damaged Clips 9-11 Mobile homes damaged west of Arcadia (just outside of town) Clips 12-14 Mobile homes damaged North side of Arcadia Clips 15-16 Tree fell of garage and cars Clips 17-18 Roof damage in city of Arcadia Clip 19 Driveway full of downed trees Clips 20-22 Semi trailer blown over in town and recovery Clip 23 the thunderstorm as it went into Arcadia Clip 24 Sunset in Arcadia after the storms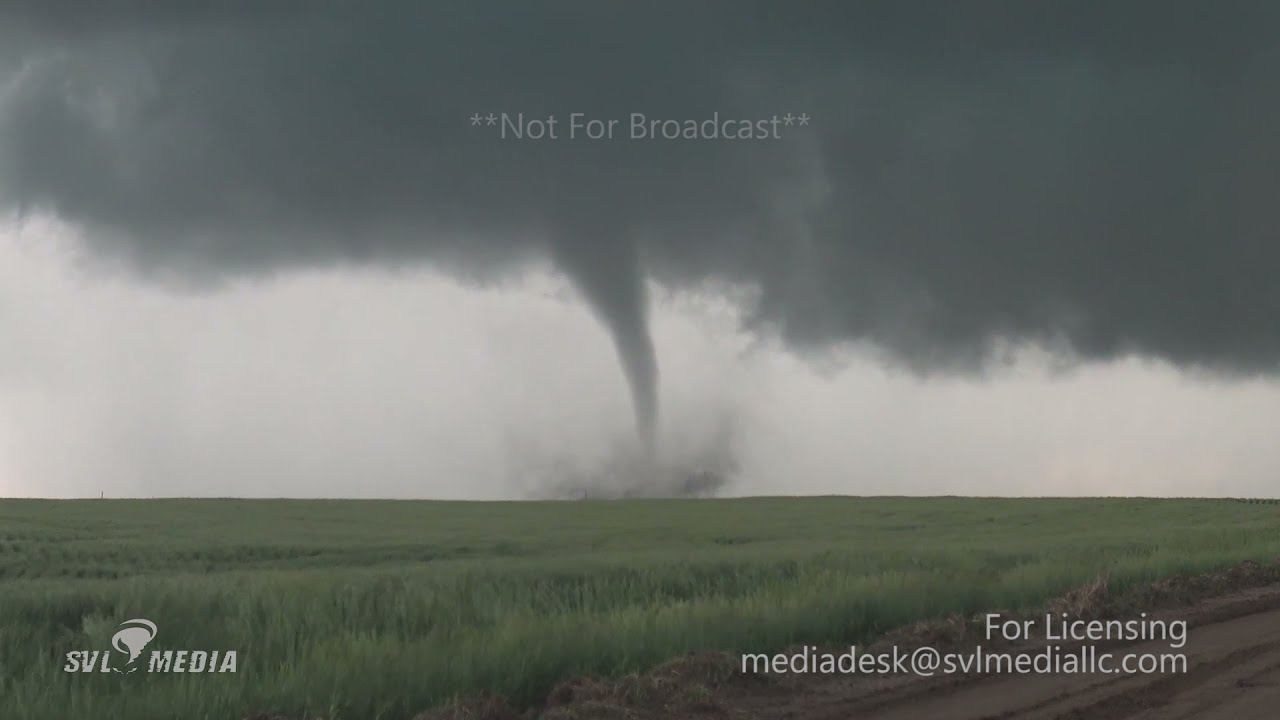 Tyler Kurtz - Selden, Kansas - Tornado With Debris - May 24th, 2021
Large Cone tornado touches down just outside of Selden Kansas then changes directions, turns into a multivortex tornado and does some damage to the town of Selden. Video features initial cone touchdown, tornado doing damage, and timelapse of the tornado.
Nathan Moore - Limon, Colorado - Multiple Tornadoes - May 22nd, 2021
Tornado #1 - South of Limon Colorado, West of Hugo Colorado. Highway 71. 20 miles south of Limon. Tornado #2 - South of Limon Colorado, Highway 71 about 10 miles south of Limon Tornado #2 - Near Woodrow Colorado.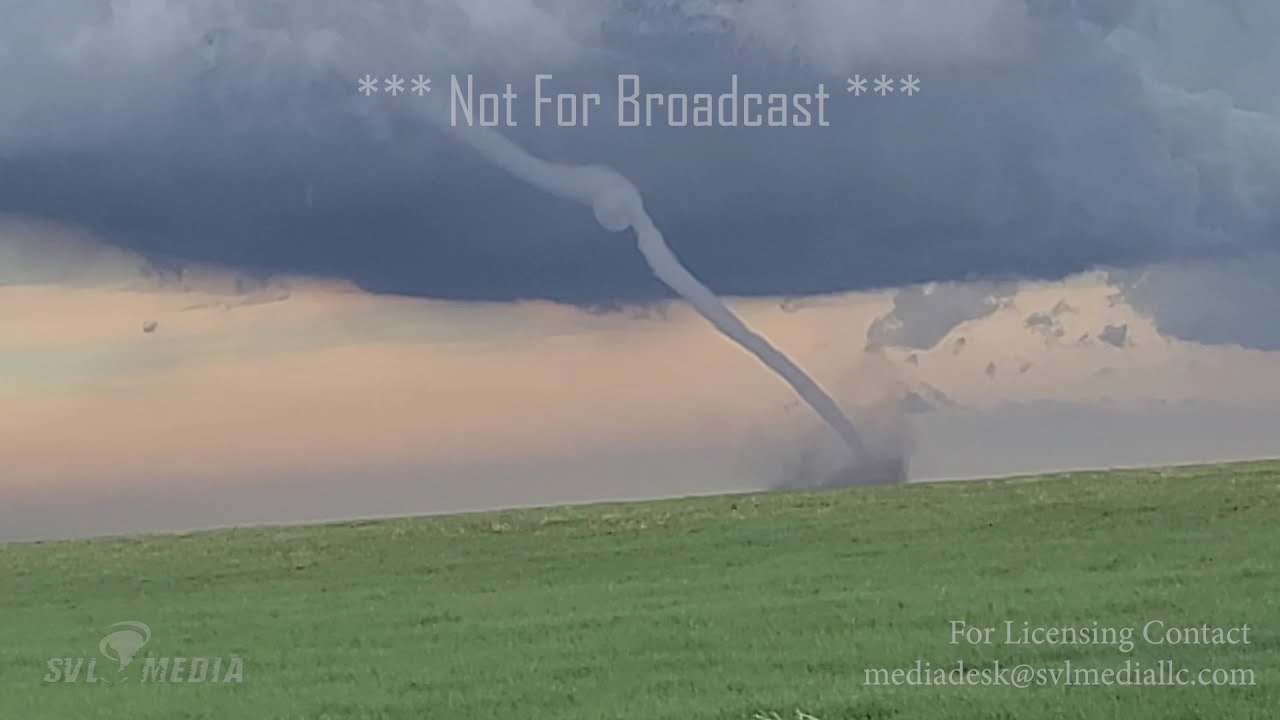 Brush, Colorado - Tornado on Saturday Afternoon - May 22nd, 2021
Tornado southeast of Brush, Colorado this afternoon around 1:45 PM Mountain time.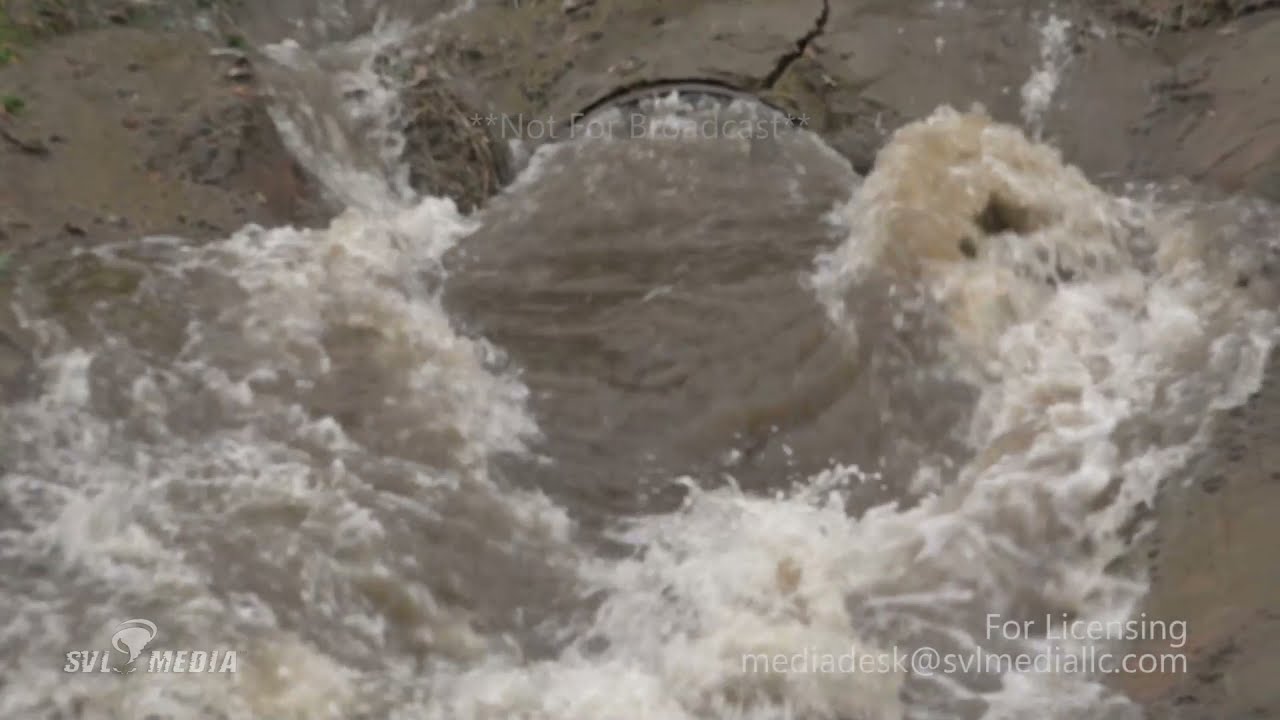 Kevin Brown - Ellsworth, Kansas - Flash Flooding - May 16th, 2021
Severe Warned Thunderstorm dumping torrential rains causing localized flash flooding. Storm timelapse footage for westerly motioned storm.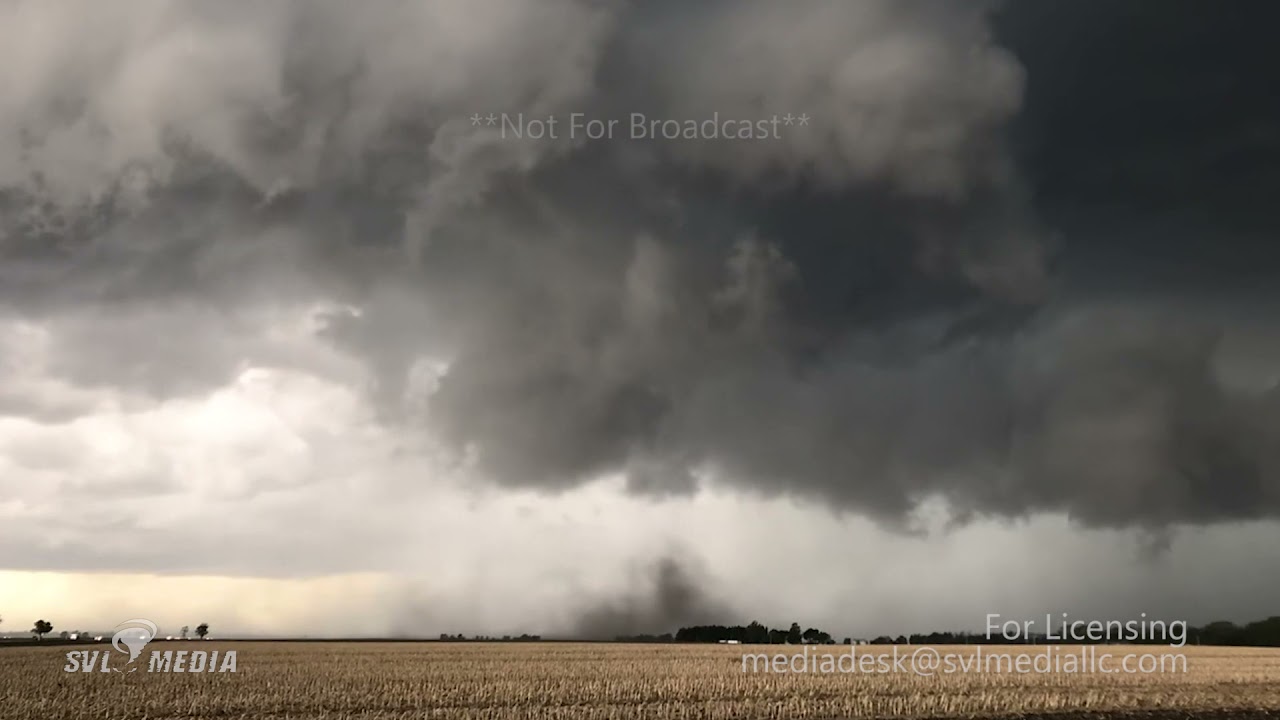 Chris Dickerson - Pleasant Plains, Illinois - Tornado Timelapse - May 3rd, 2021
Timelapse of an NWS confirmed tornado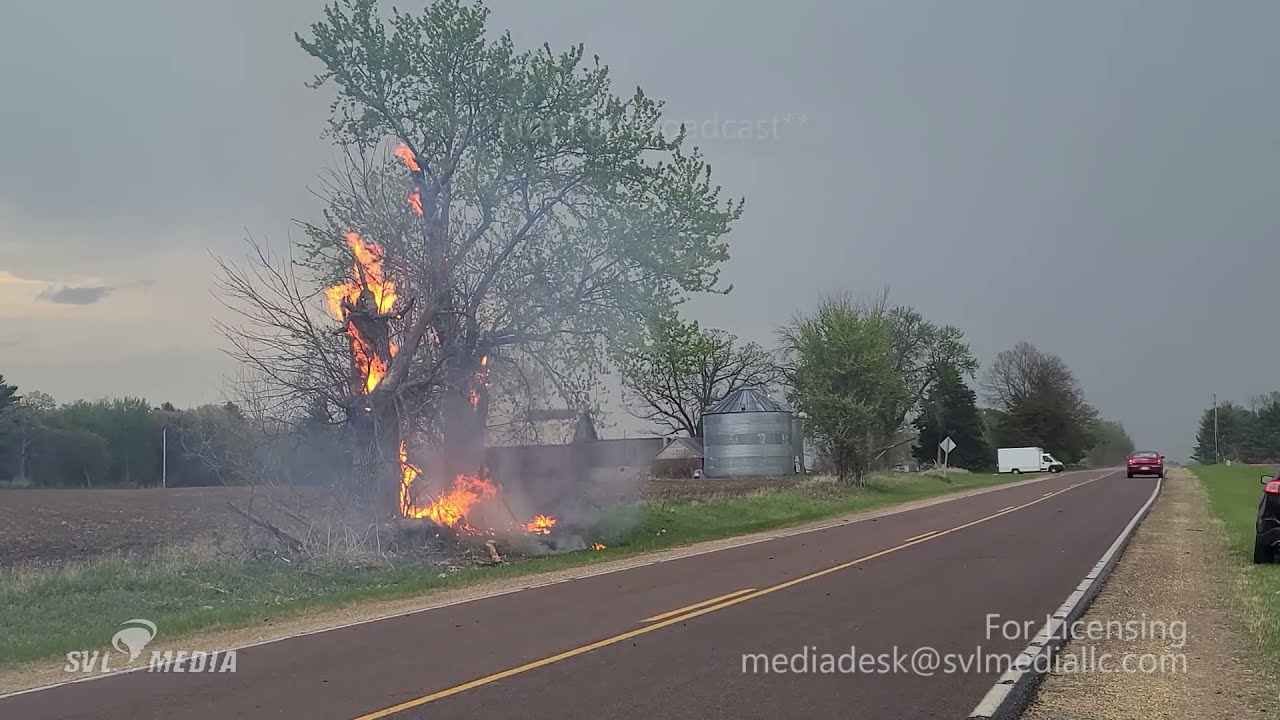 William Kranski - Trempealeau, Wisconsin - Slow Motion Lightning/Fire Caused by Lightning Strike - May 2nd, 2021
Slow mo lightning clips. Tree on fire from lightning along with fire department putting fire out. Hail with a slide off as a result of the hail.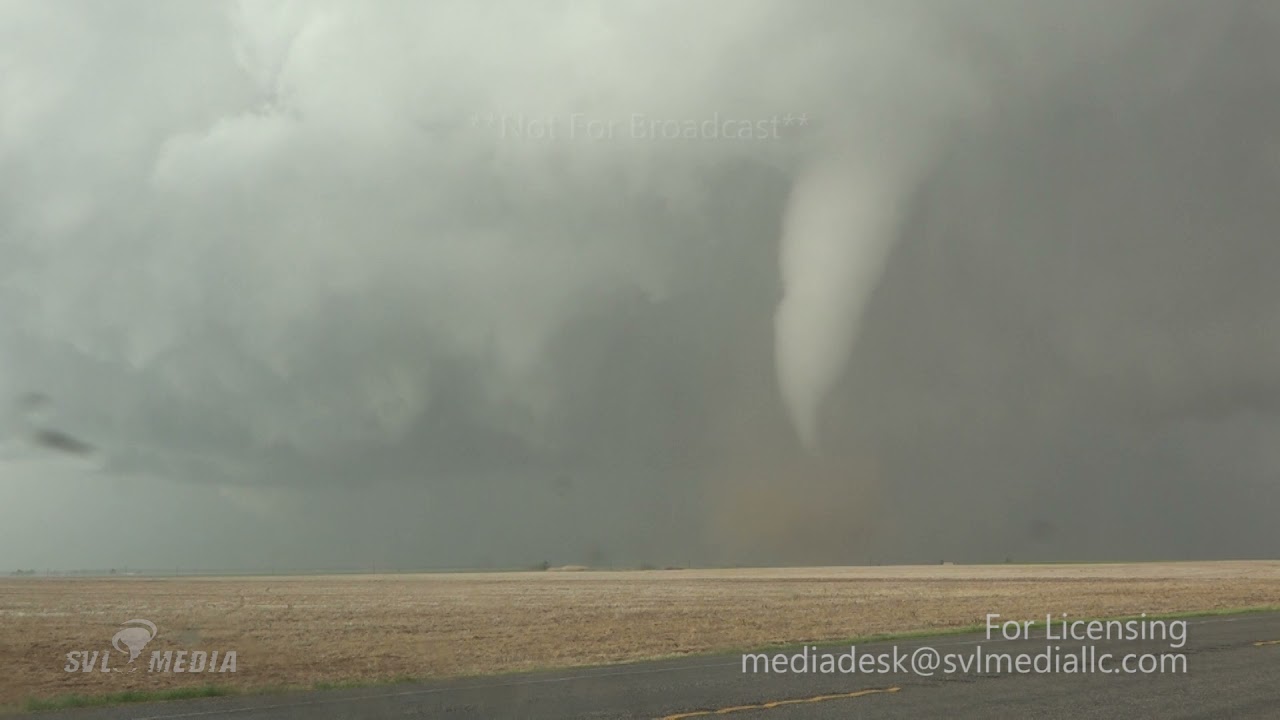 Nathan Moore - Lockett, Texas - Multiple Tornadoes Including Twins - April 23rd, 2021
Multiple tornadoes including twins at one point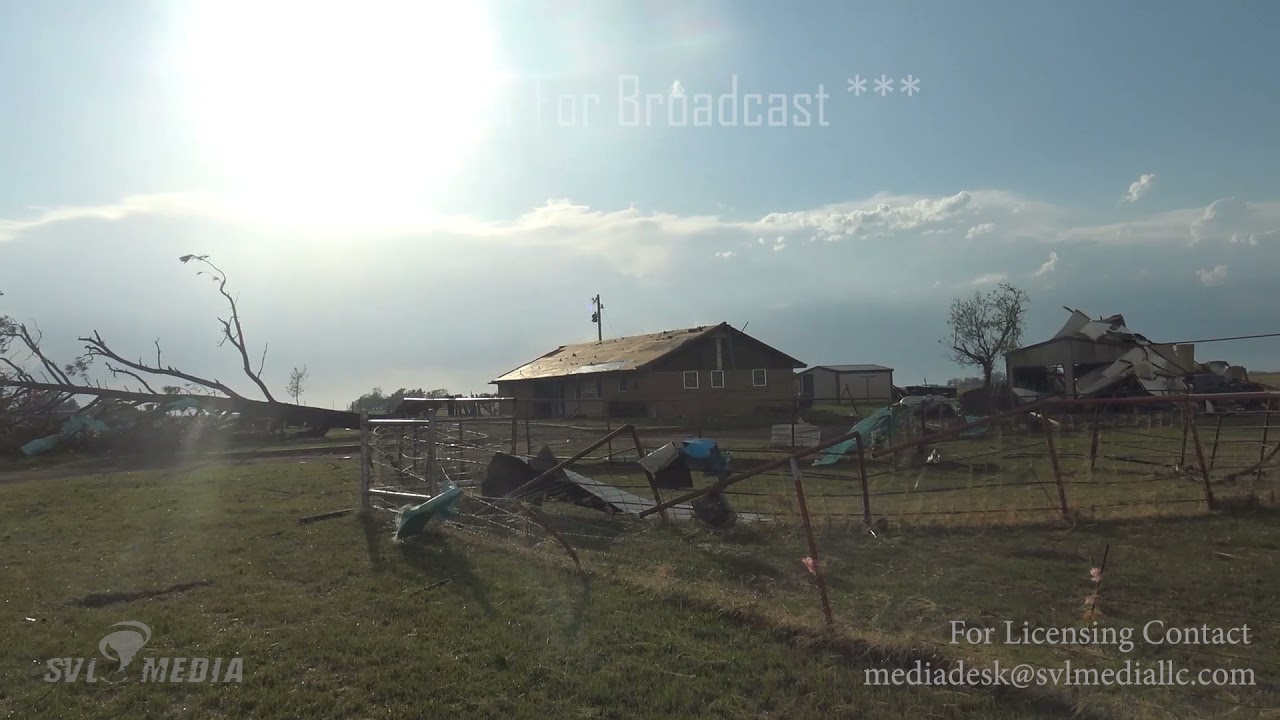 Lockett, TX - Tornado Timelapse and Damage 4 23 2021
Timelapse of a tornado and aftermath damage.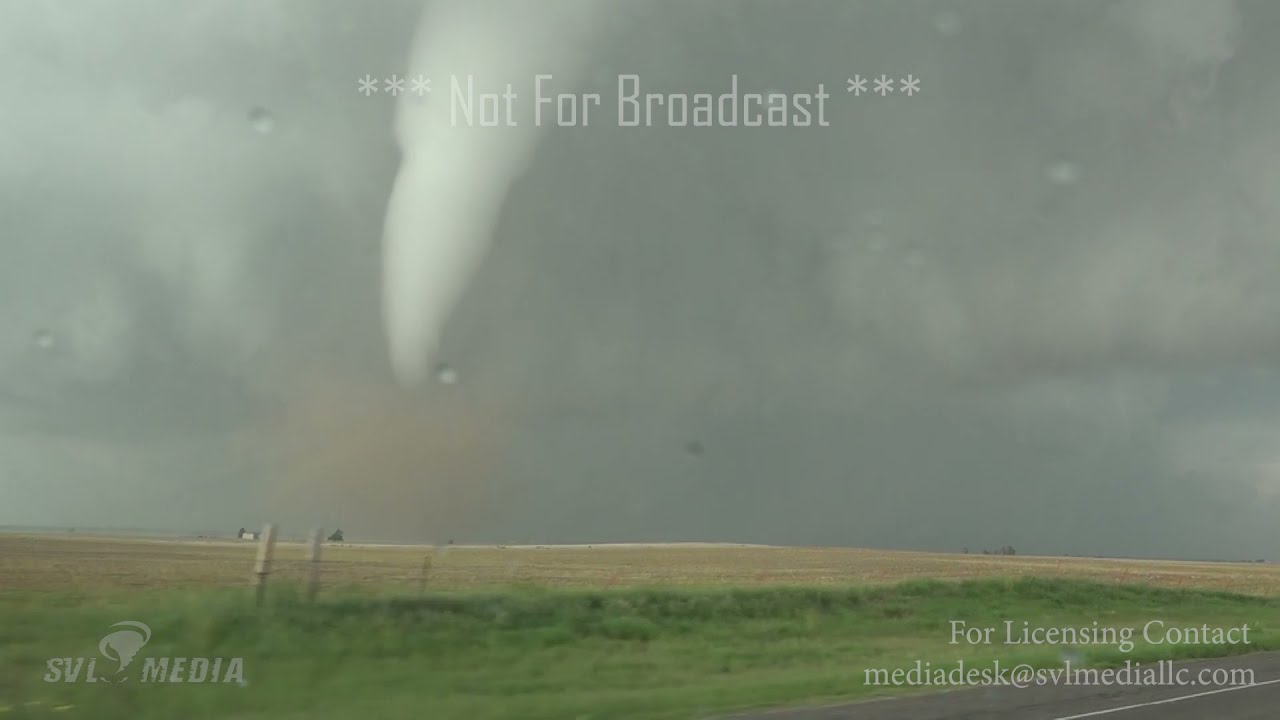 Lockett, Texas - Multiple Tornadoes in Northwest Texas - April, 23rd 2021
A large tornado near Lockett, Texas, and a dustier tornado that formed earlier a littler further west.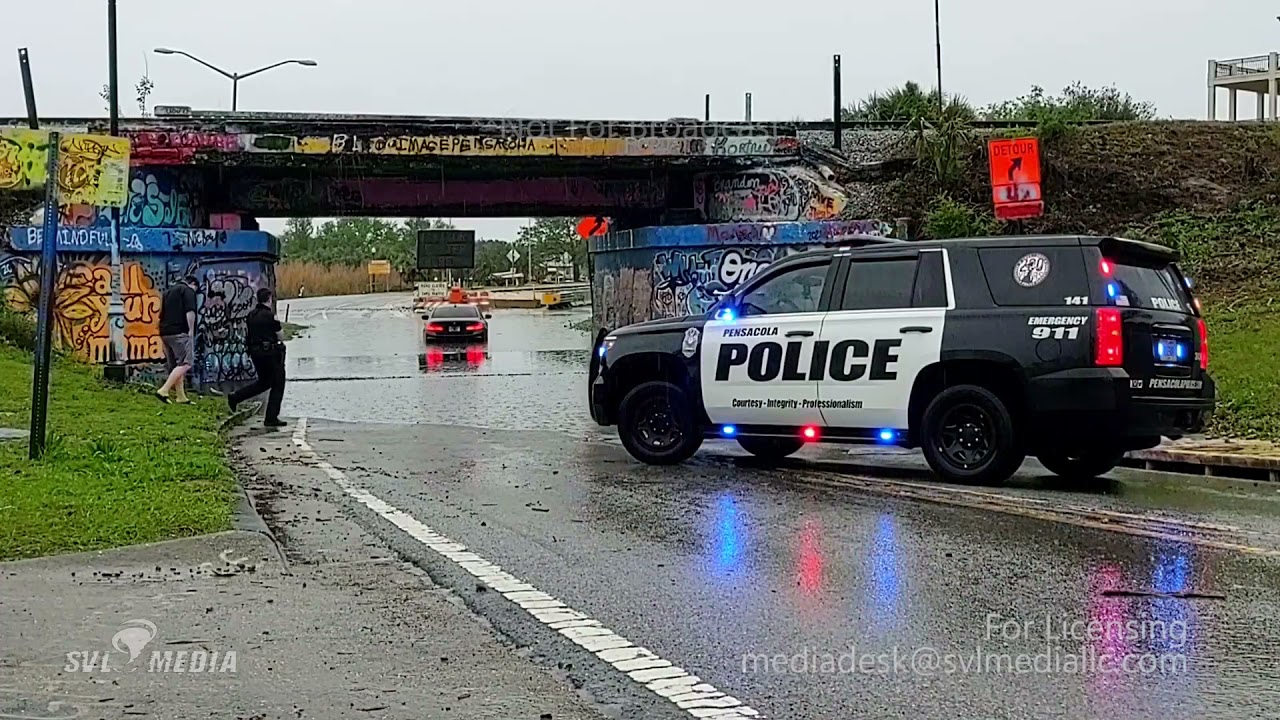 Deborah Dawkins - Pensacola, Florida - Vehicles Driving Through Flood Waters & Stranded - April 17th, 2021
Rains continue to drench the south causing hazardous road conditions for drivers. *Downtown Pensacola just off Main Street *Traffic continues to flow at Graffiti Bridge downtown despite flooded road *Driver gets stalls in water under Graffiti Bridge and exits safely and waits with first responders for further assist. *Car gets a tow out of the water. Driver opens back door and water poors out. *Traffic flows through flooded street in downtown Pensacola. One driver hydroplanes after hitting water too fast.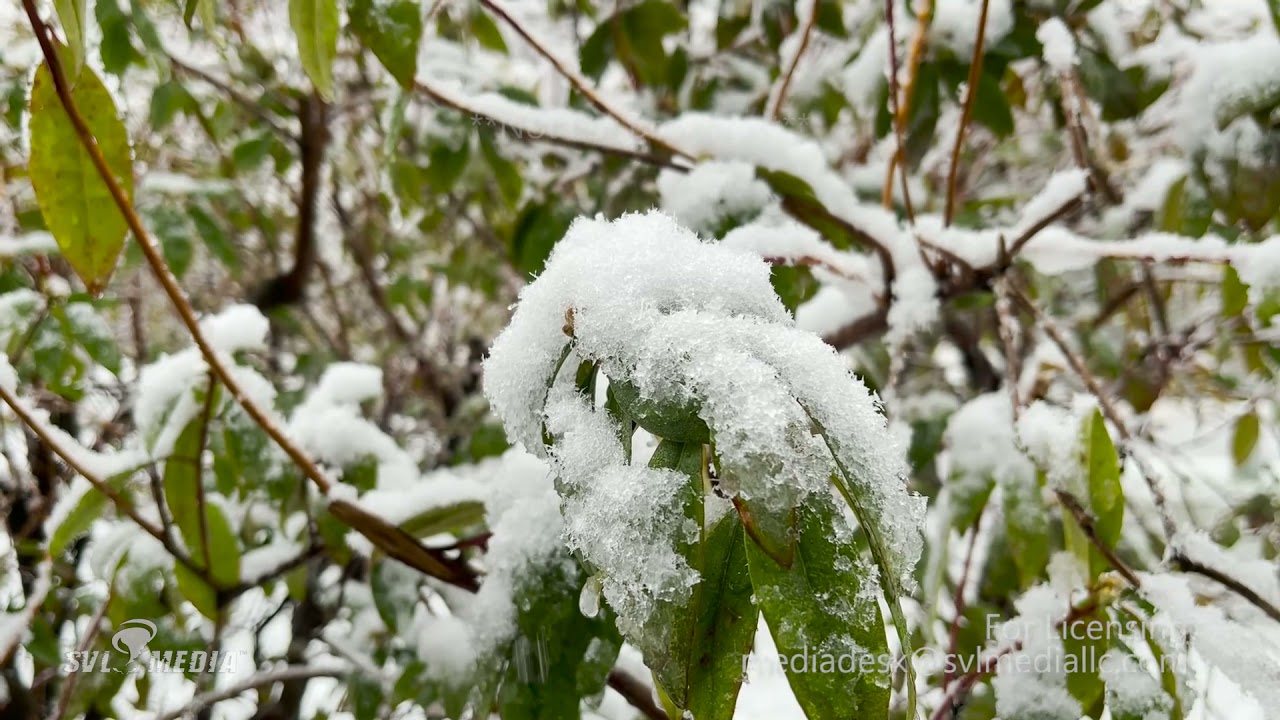 Stefany Pike - Dover, New Hampshire - Late Season Snowfall - April 16th, 2021
Steady snowfall around Dover, New Hampshire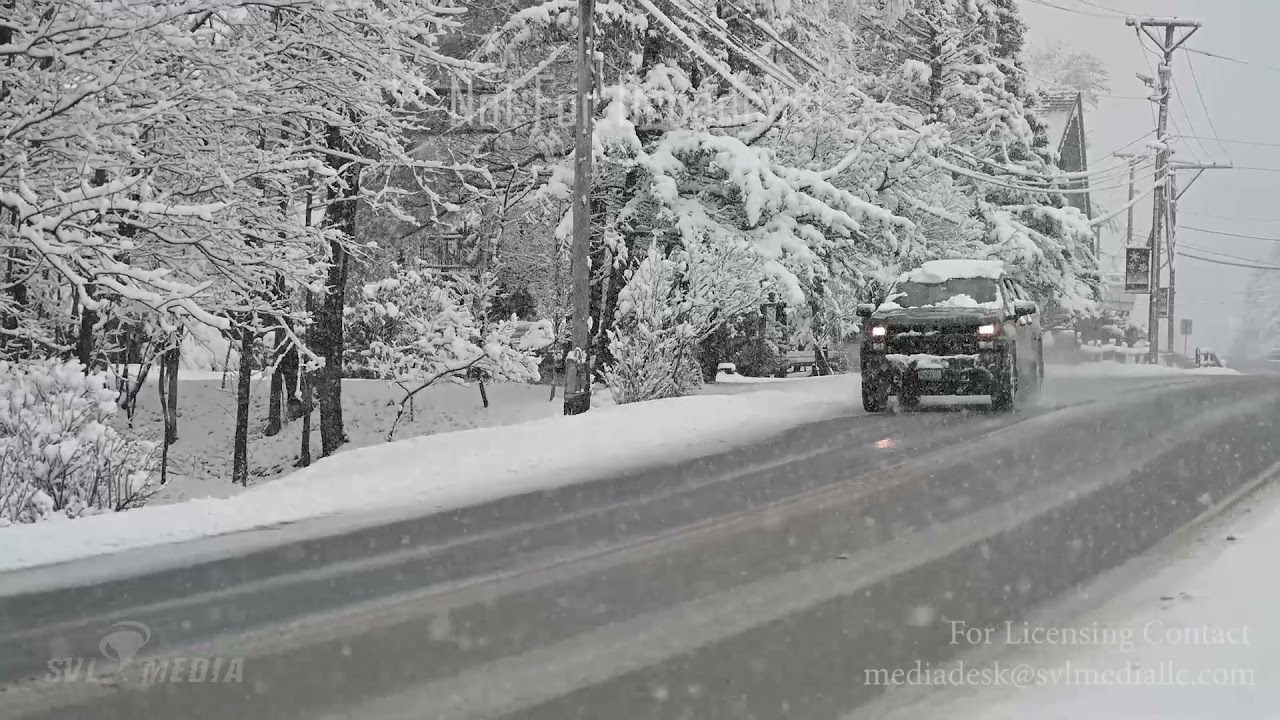 Dover, Vermont - Winter Storm Scenes - April 16th, 2021
Clip 1 - Snow falling in front of "Welcome to dover park" sign and cars driving by Clip 2 - Car driving down road with snow falling Clip 3 - Ruler showing 6.30 inch of snow that fell so far. (Currently under 1" per hour rates) Clip 4 - Cars driving down road Clip 5 - Snow falling and weighing down tree branches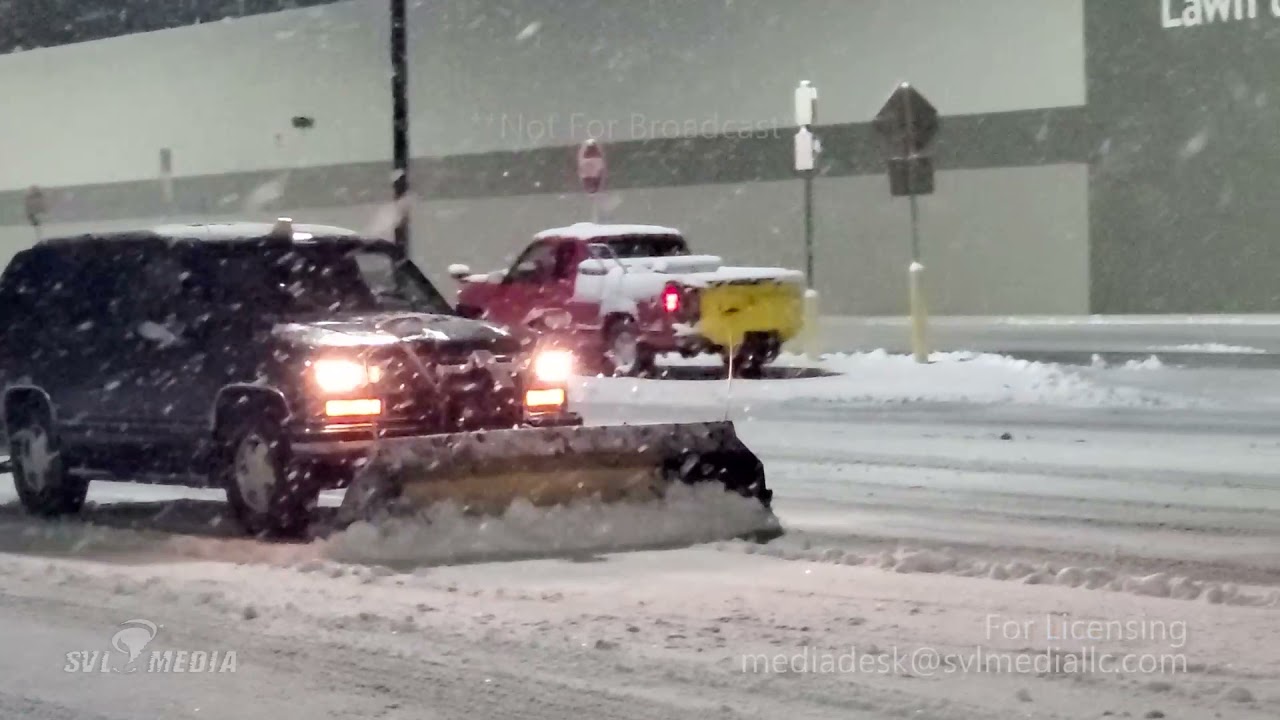 Nathan Moore - Sidney, Nebraska - April Snowstorm - Snow Plows/Spinouts - April 15th, 2021
Vehicle spun out on I-80, snow plows, and slow motion snowfall.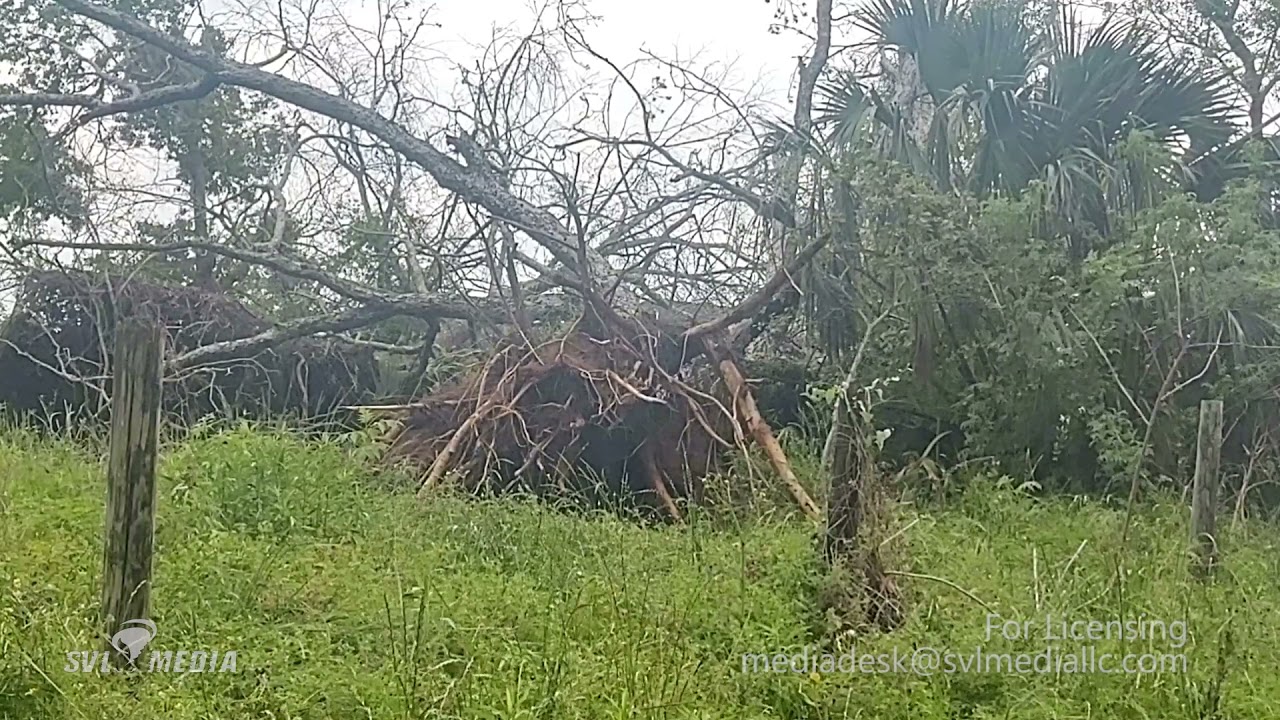 Deborah Dawkins - Elberta, Alabama - Storm Damage/Trees Down - April 10th, 2021
*Car driving through roadside/curb flooding in Gulf Shores Ala *Tree limbs blown down in Elberta Ala *Elberta Town sign surrounded by broken tree limbs *Post Hurricane Sally snapped pine tree spikes mixed with fell oak trees uprooted from last night's straightline winds in Lillian Ala *Pecan trees uprooted by straightline winds *Oak trees uprooted by straightline winds *Storm Tracker noticed local resident back in woods trying to clear path out of driveway and offers assist. Resident was trying to get out to assist family in need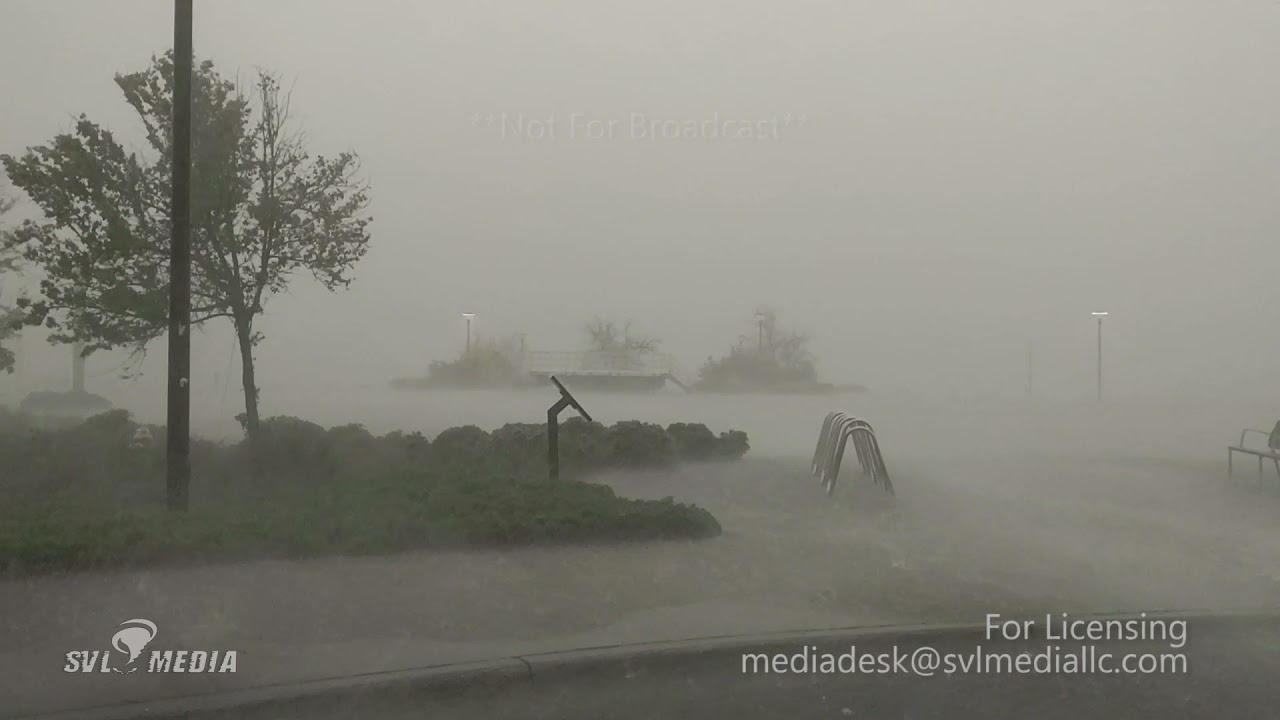 Deborah Dawkins - Pensacola, Florida - Torrential Downpour/Gusty Winds/Hail - April 10th, 2021
Severe Line of storms packing straightline winds, torrential rain, Andrea size/ quarter size hail. Trees in park were blown over and uprooted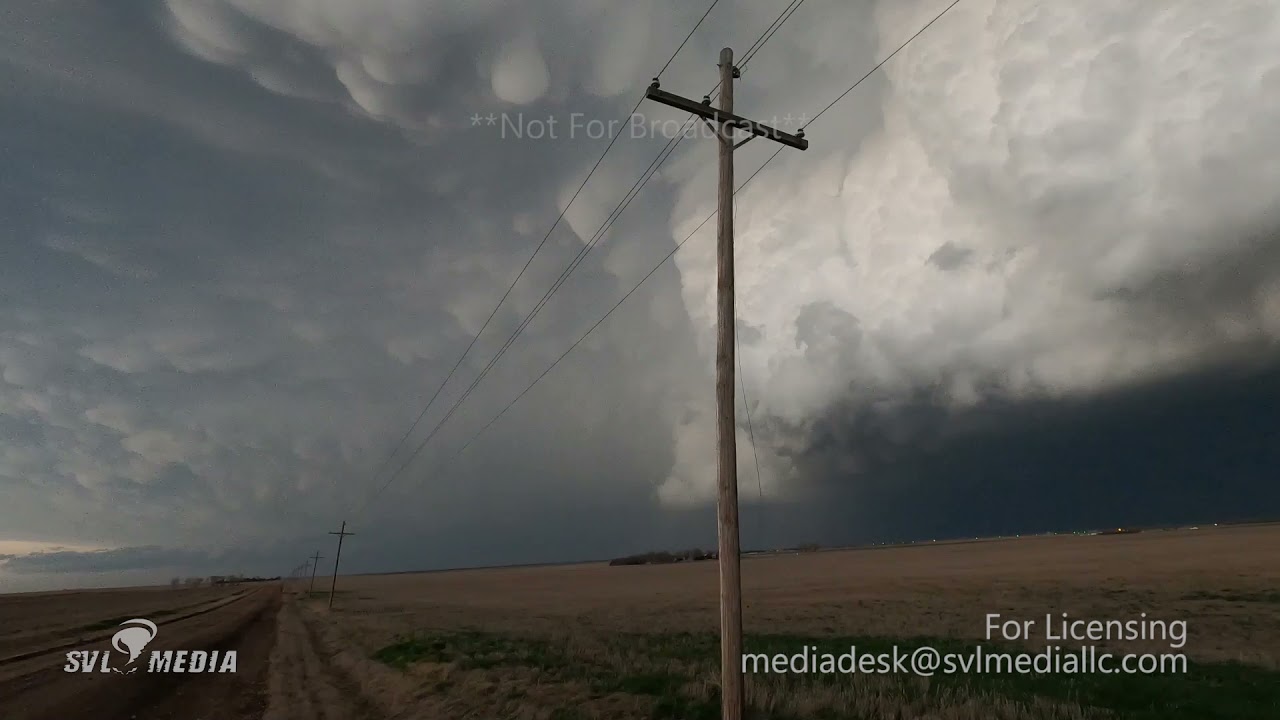 Tyler Kurtz - Garfield, Kansas - Updrafts, Lightning, & Mammatus Clouds Timelapse - April 6th, 2021
Timelapse video of storm updrafts, Mammatus clouds moving in, and lightning and updrafts with Mammatus Clouds.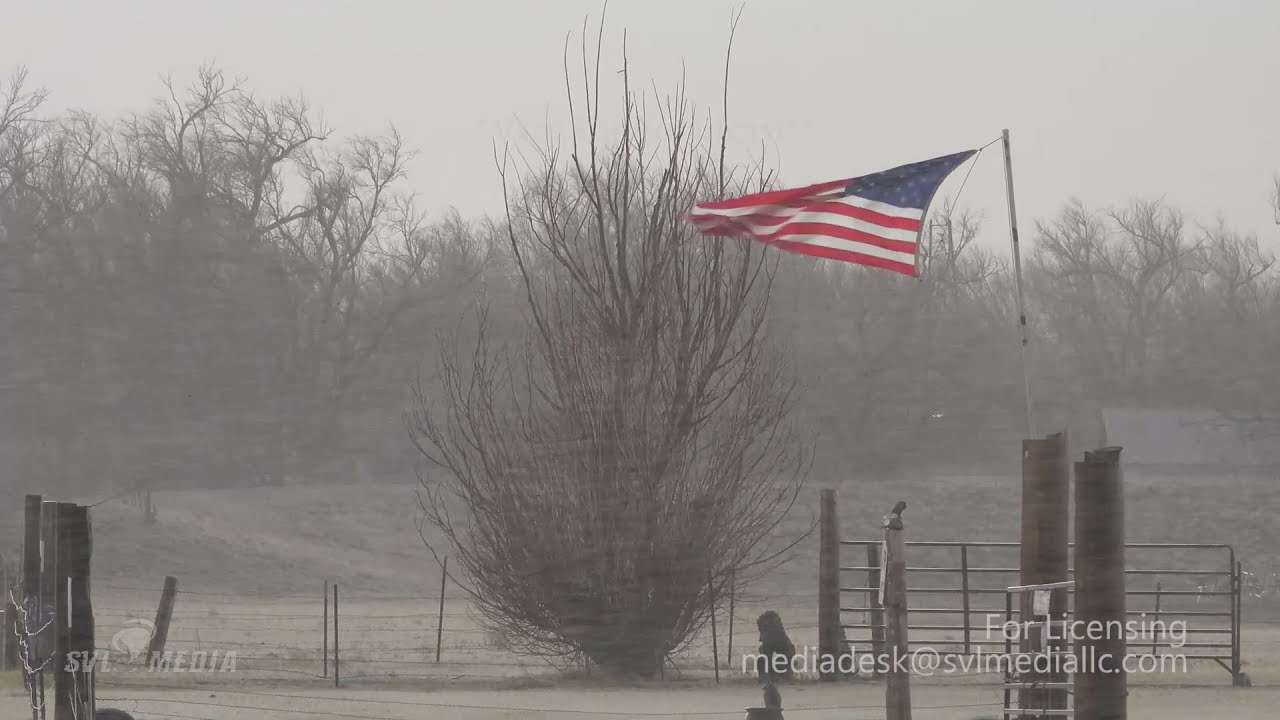 Spencer Dant - Colorado Springs, Colorado - Snow, Graupel, & Strong Winds Off The Front Range - April 6th, 2021
An intense outflow dominant storm formed off the Front Range, featuring hurricane force winds, lofted and blowing dust, a shelf cloud, and behind the outflow a strong winter system with a mix of snow and graupel and 75 MPH+ winds.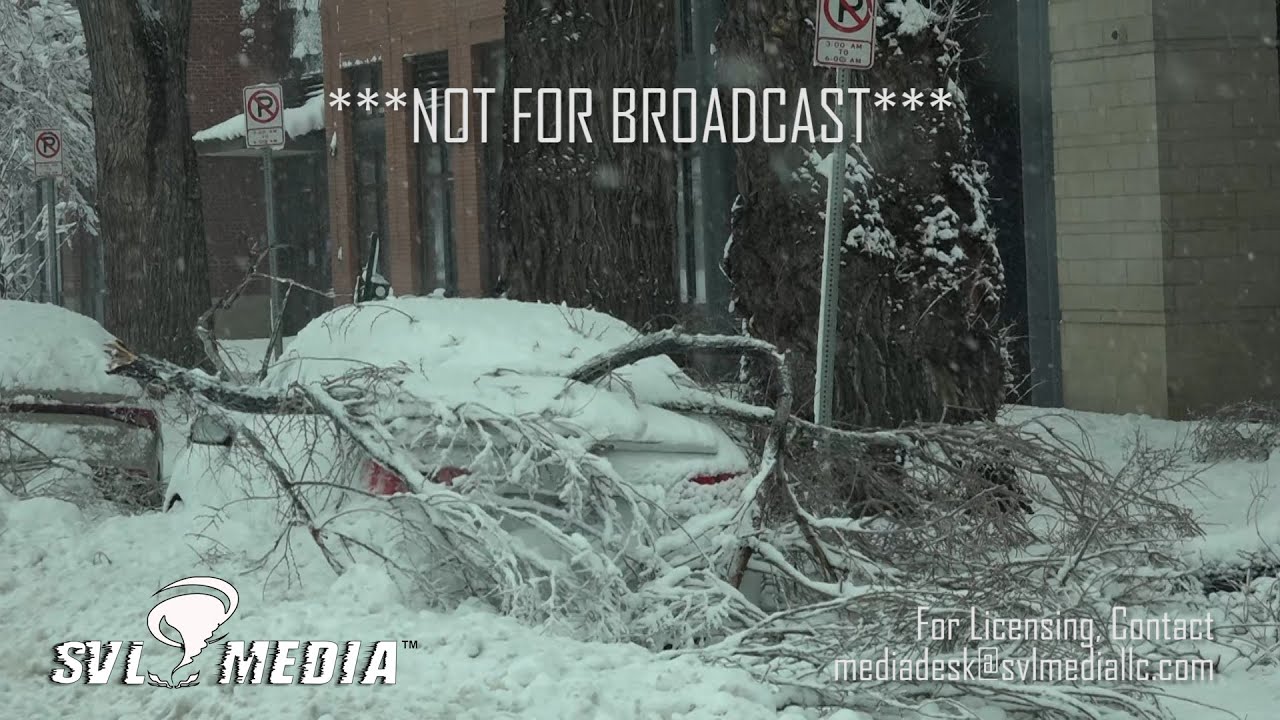 David Baxter 3-14-21 - Fort Collins Heavy Snow, Snapped Trees, Blizzard Conditions, Jack Knife Semi FINAL
Fort Collins, CO - Blizzard Conditions, Snapped Tree Branches, Heavy Wet Snow in Town, Jack Knifed Semi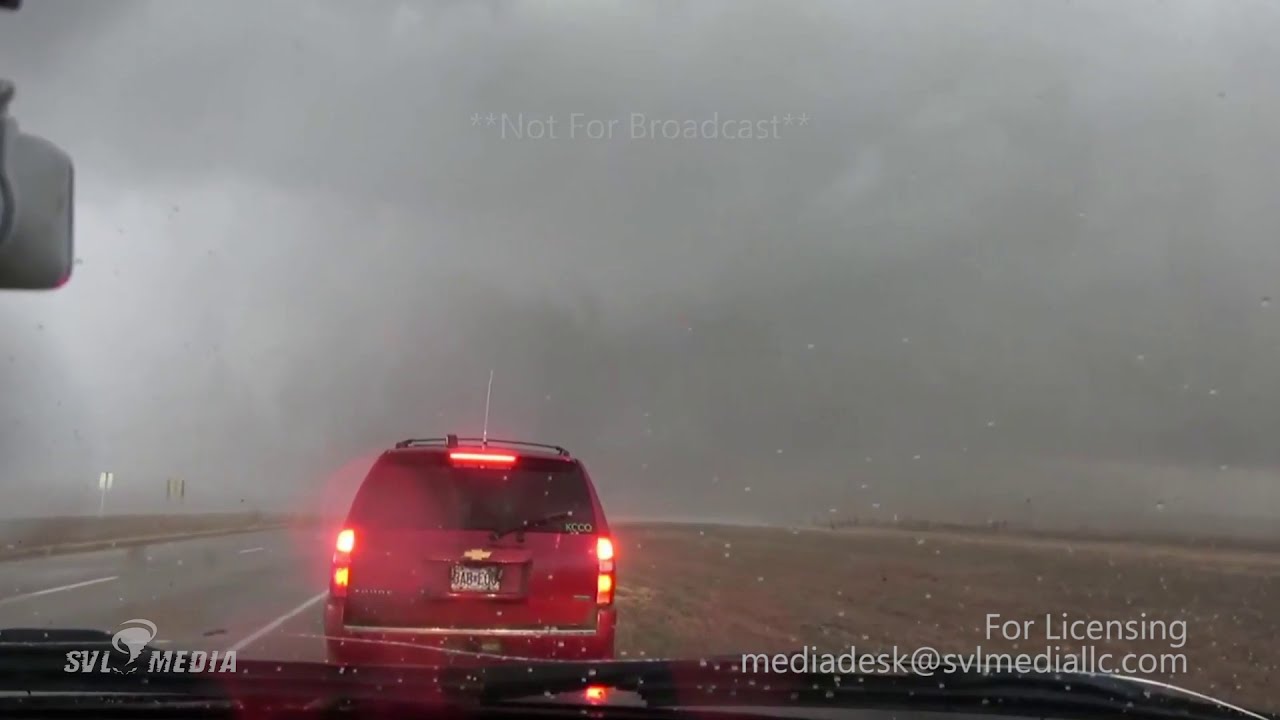 Stephen Howe-Kevin Brown - Happy, Texas - Chasers Hit By Anticyclonic Satellite Tornado - March 13th, 2021
At approximately 4pm CST, storm chasers Stephen Howe and Kevin Brown were viewing a large wedge tornado, when they were hit by what appears to be an anticyclonic satellite tornado. Both vehicles sustained damage and Stephen's rear window was completely blown out along with damage to his sideview mirror.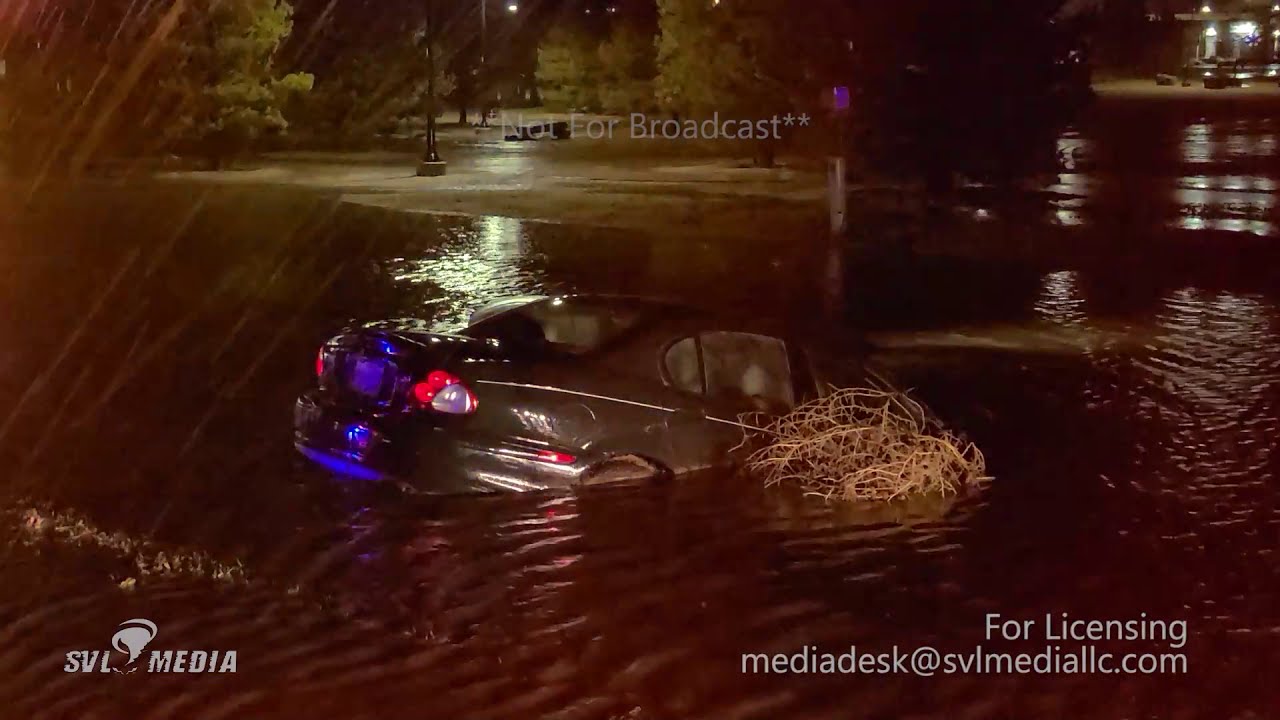 Chris Thurman - Canadian, Texas - Flash Flooding With Submerged Vehicle - March 13th, 2021
Flash flooding with submerged vehicle. No injuries was 3 teenage boys that got swept off the road they were shook up. Sheriff transported the 3 home. They declined a interview happened on highway 283 in downtown Canadian.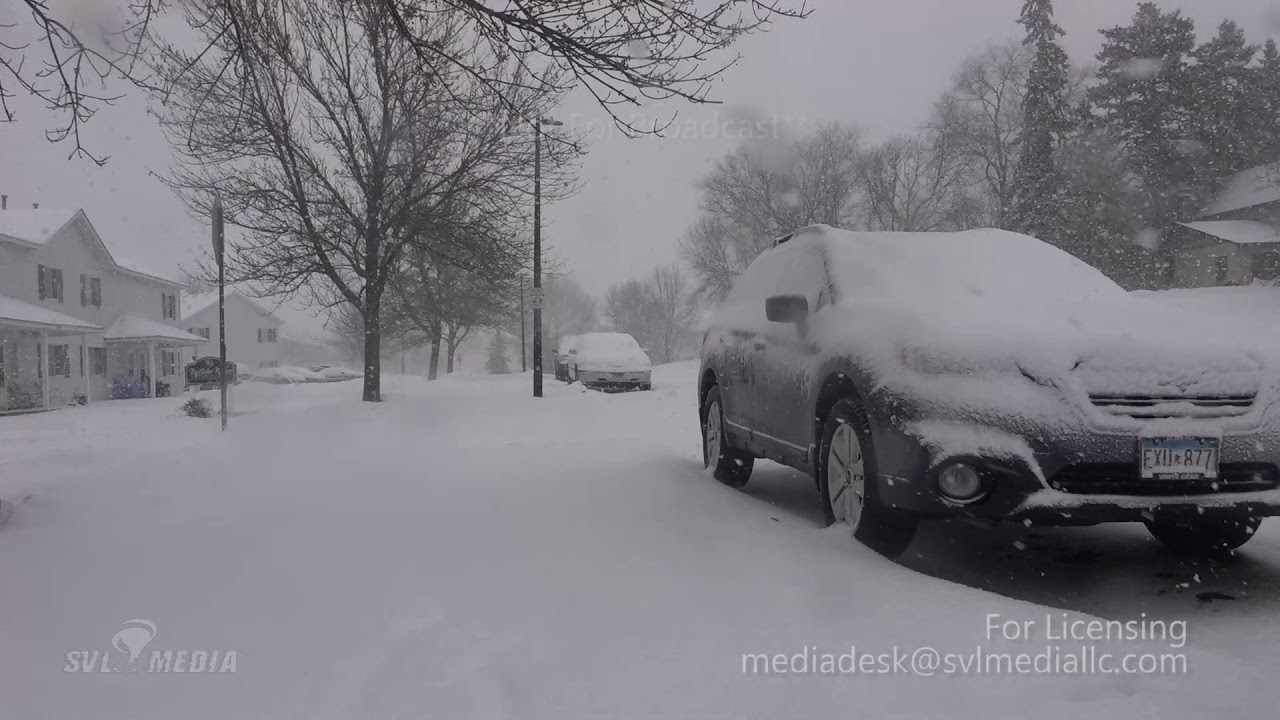 Justin Wenzel - Buffalo, Minnesota - Heavy Snow/View Inside Plow Truck - February 28th, 2021
Crews trying to keep up with 2+ inch/ hour snow. View from inside a plow truck.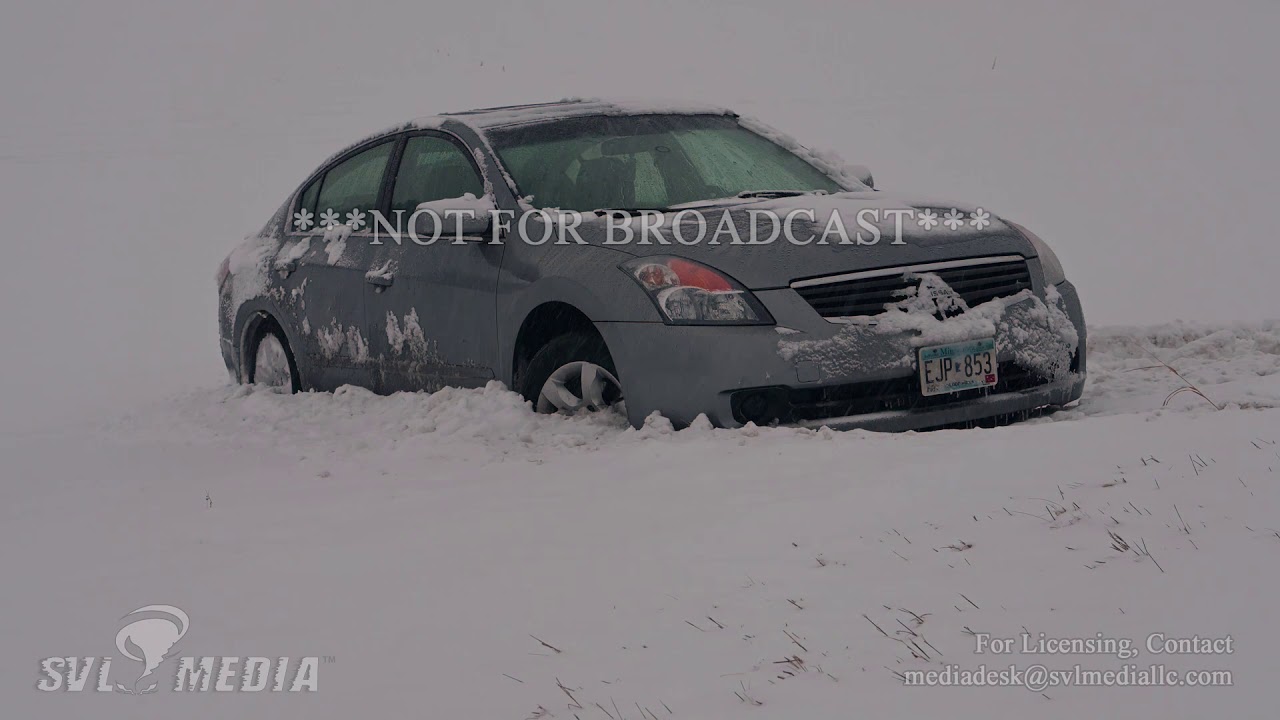 Bill Kranski - Winona, MN and Holmen, WI - Car and Truck Accident Aftermath and Winter Storm Impacts - February 21, 2021
Clips 1-6 Accident between Semi and SUV Onalaska, WI No Injuries Clips 7-10 Vehicle in Ditch and removal Winona, MN Clips 11 and 12 Vehicle in ditch Holmen, WI Clip 13 Bad Roads Onalaska, WI Clip 14 Snowplow Onalaska, WI Clip 15 2 Semis going slowly up slippery hill, La Crescent, MN Clip 16 Ice formations, La Crescent, MN Clips 17-20 Carts in snow and Shopping and car clean up Onalaska,WI Clip 21 Cleanup Onalaska, WI Clip 22 and 23 Snowplow Holmen, WI
Jesse Post - Broken Arrow, Oklahoma - Snow Cleanup/Vehicles Immobilized - February 17th, 2021
Different types of snow plows cleaning up snow. Multiple vehicles stranded with people pushing them out.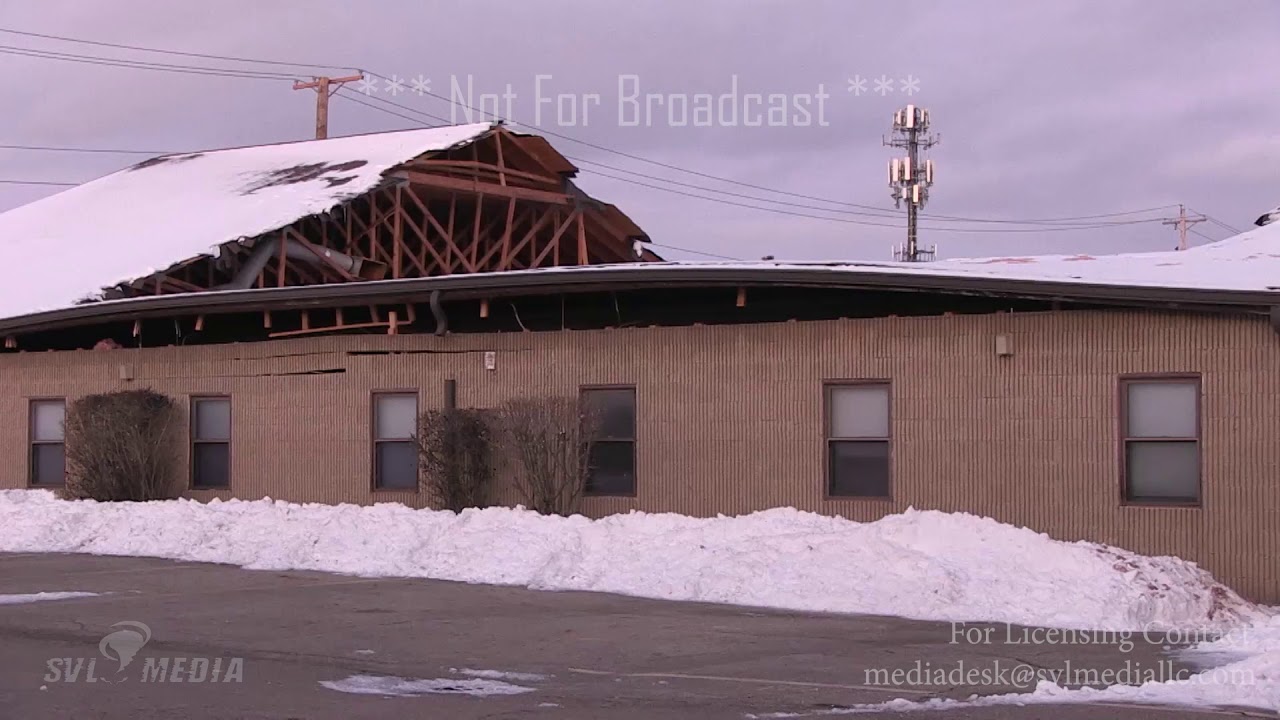 Columbus, Ohio - Church Roof Collapse Aftermath - Feb 16th, 2021
At around 3:30pm EST a roof collapsed at a church. The building was not occupied and no injuries were reported. An impressively large portion of the roof caved in, most likely due to the weight of the snow and ice from the recent storms that hit the area. Although snowfall amounts were not extremely high in Columbus, damage like this can still be caused by added strain on aging structures during inclement weather.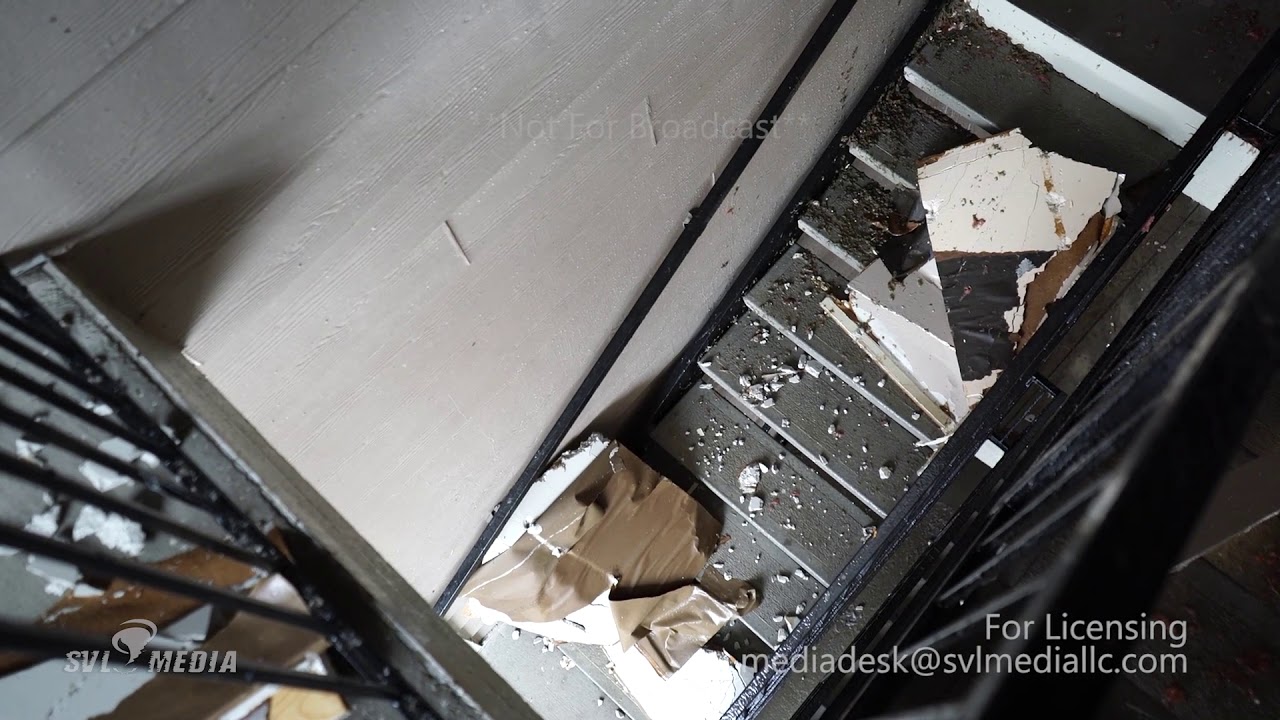 Brandon Laurence - Lewisville, Texas - Frozen Fire Sprinkler System Burst/Apartments Flooding - February 16th, 2021
Fire sprinkler system main break in several apartments units in Lewisville Texas. Ceilings collapsing from burst pipes.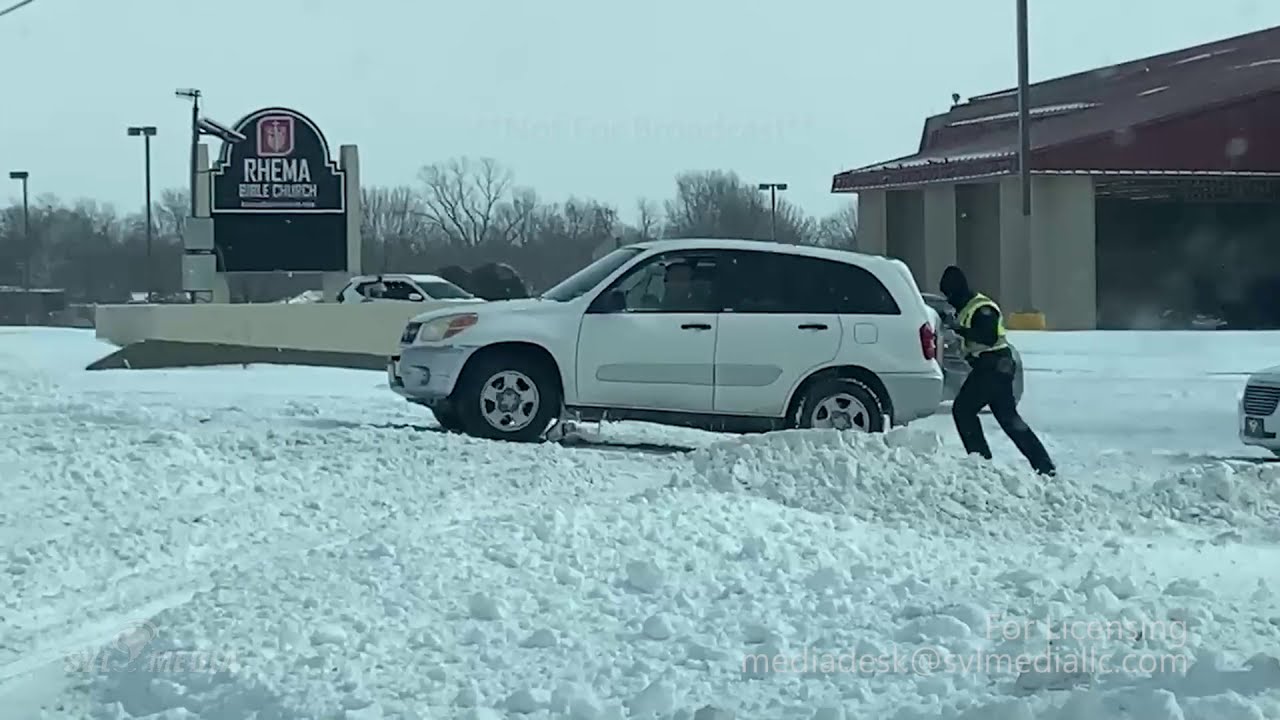 Jesse Post - Tulsa, Oklahoma - Snow Cleanup Around Downtown/Bitter Cold Temperatures - February 15th, 2021
Various shots around downtown Tulsa. Bitter cold temperatures as folks cleanup the snow.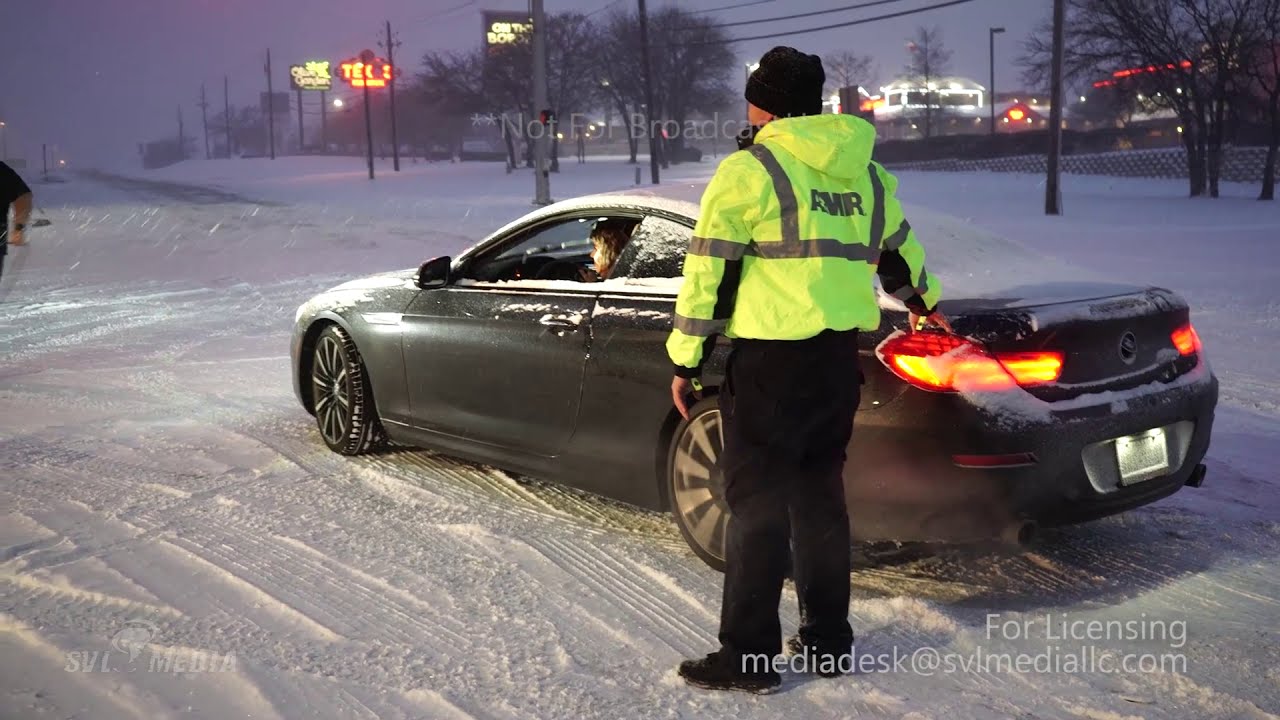 Brandon Laurence - Denton, Texas - Powerlines Sizzling/Treacherous Roads - February 14th, 2021
Transformer burning / UNT college kids trying to sled / Denton PD pushing a vehicle / People helping each other / Tow trucks loading / spins outs / and car wreck into curb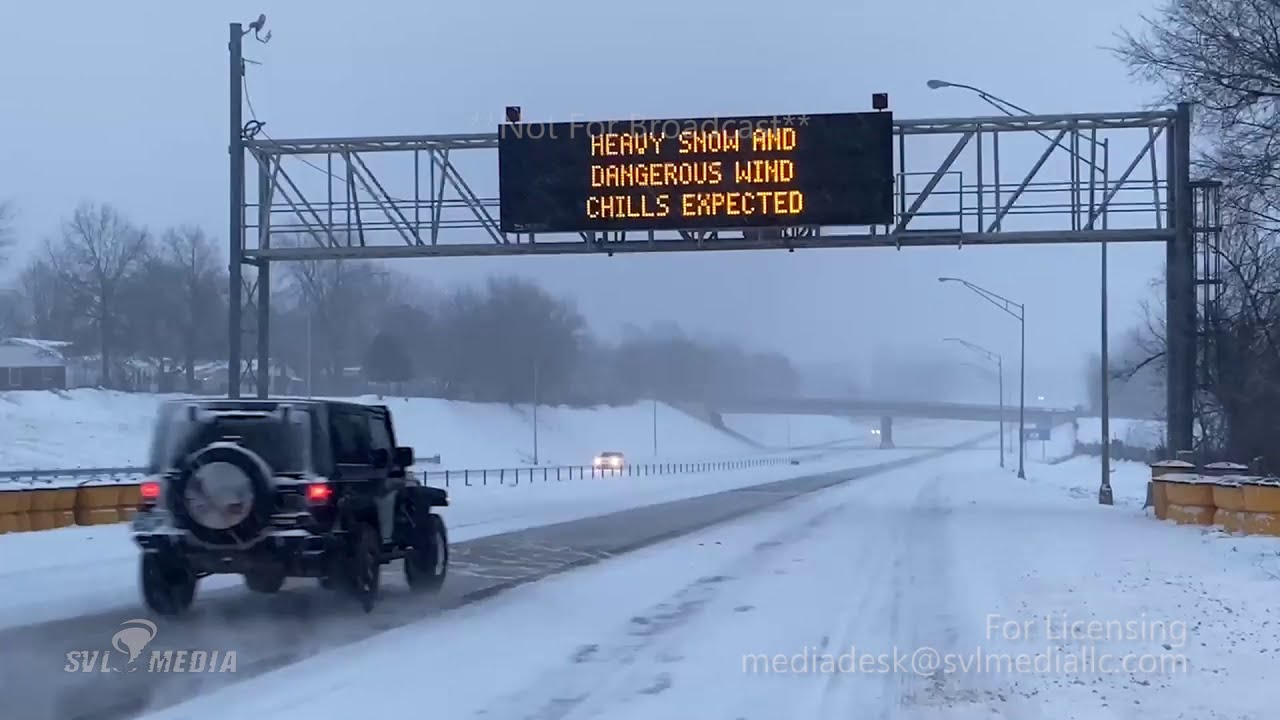 Jesse Post - Tulsa, Oklahoma - Snow Covered Roads - February 14th, 2021
West Tulsa Highways 412 and 51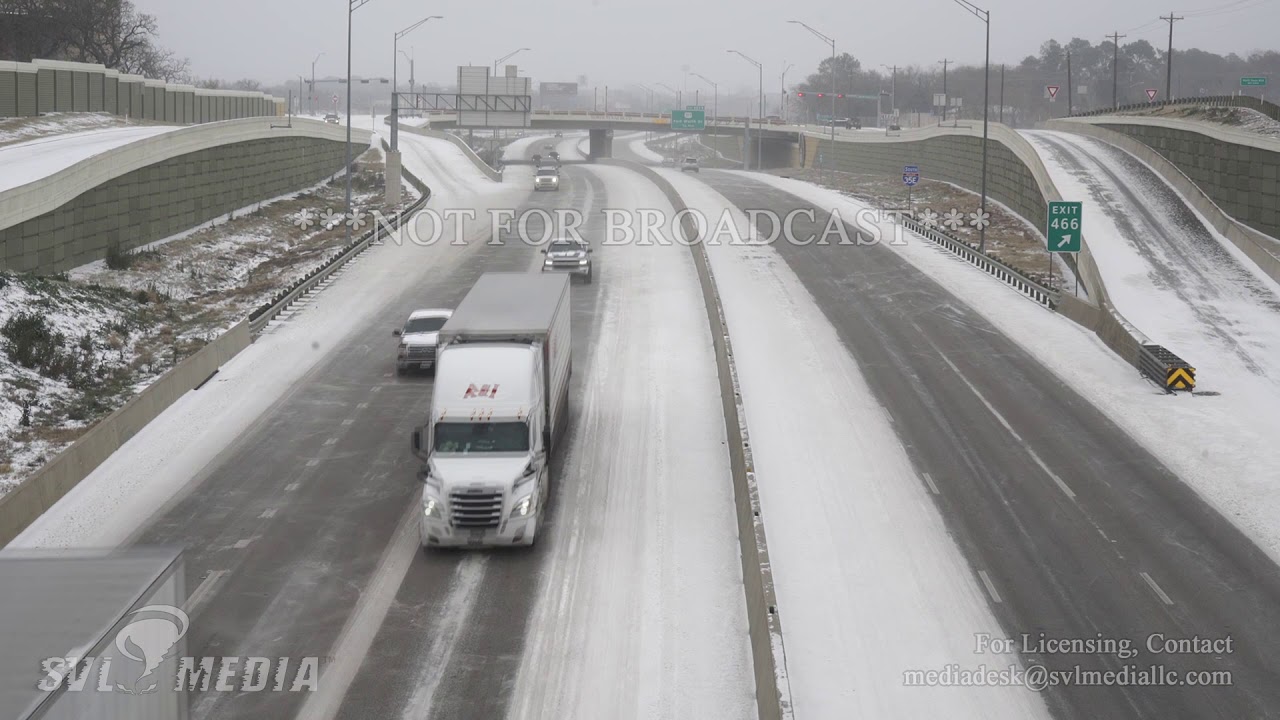 Brandon Laurence - Denton, Texas - Winter Storm Preparation and Early Impacts - February 14, 2021
University of north texas / snow plows and trucks leaving yard / I-35 and i-35 north interchange with 35W and 35E // wind turbines in the high wind at university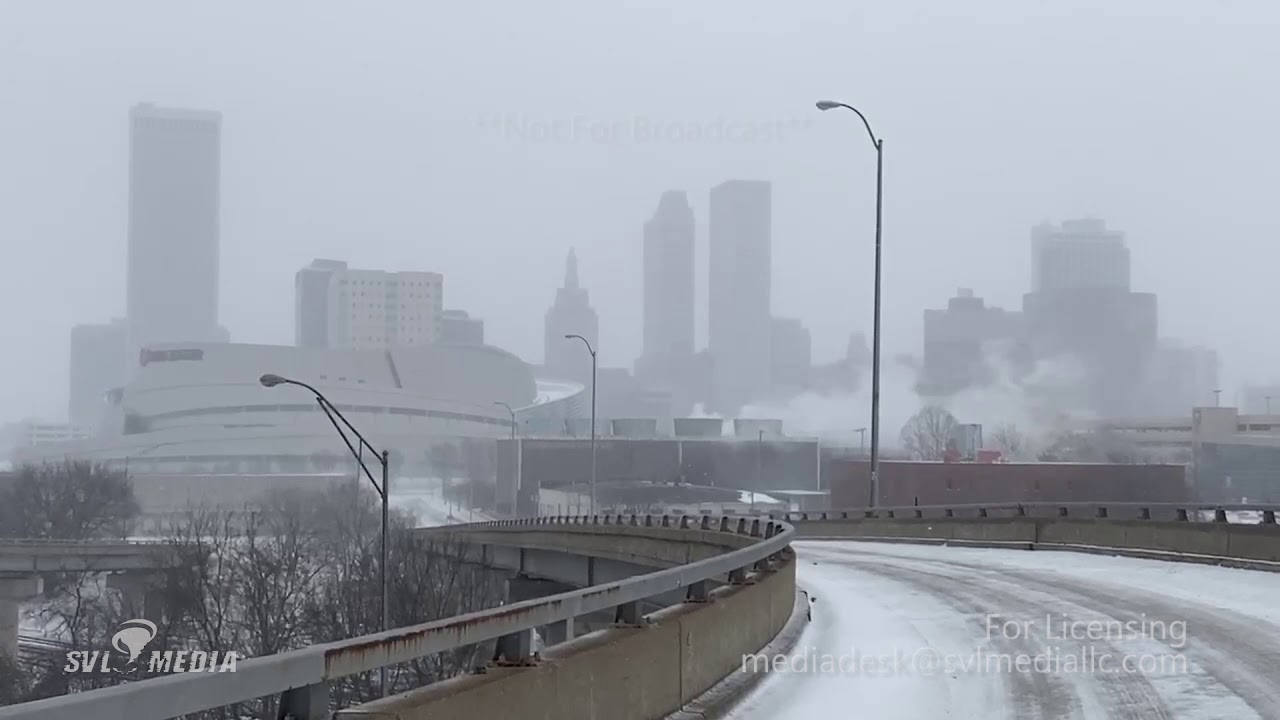 Jesse Post - Tulsa, Oklahoma - Snowy Morning Commute - February 14th, 2021
Shots around Highway 412 in Tulsa including a shot of the Tulsa skyline.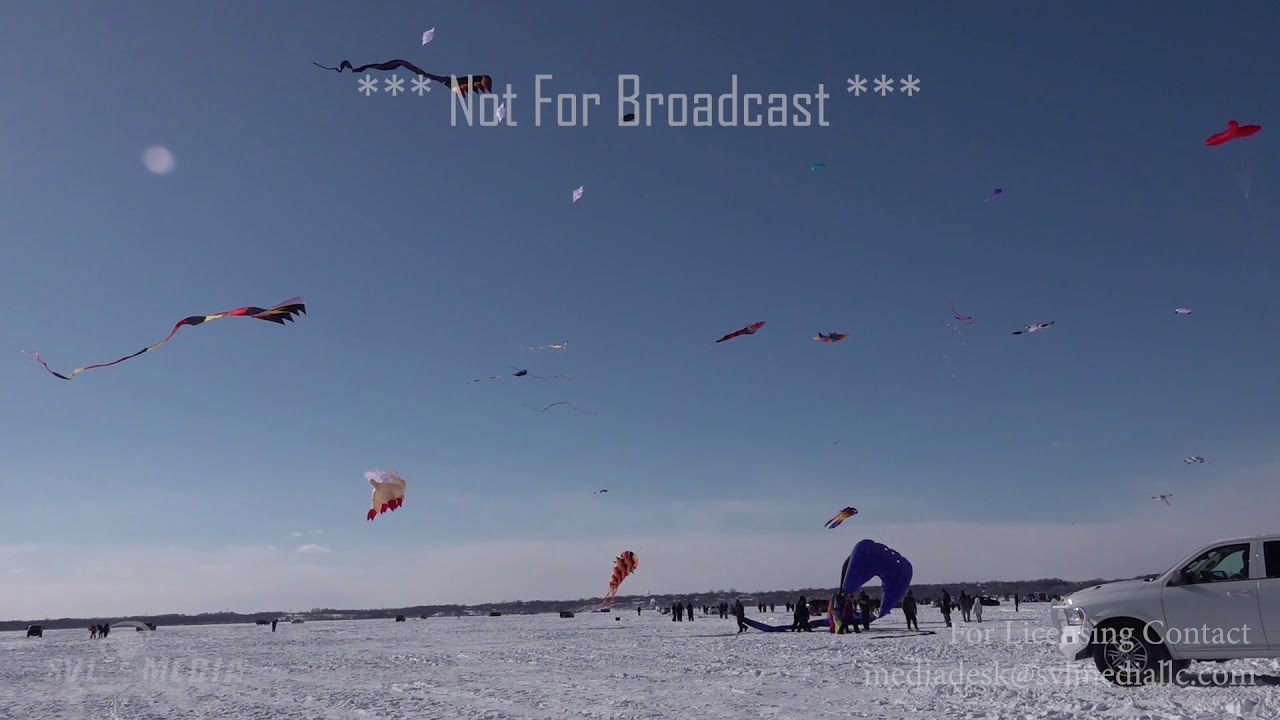 Buffalo, MN - Kites on Ice Festival in Subzero Weather - Feb 13th, 2021
People out embracing the cold at the "Kites on Ice" Festival on Buffalo Lake in Buffalo, MN. Kites, Dog sleds, People sitting around a fire. Temp at the time was -5F with wind chills around -25F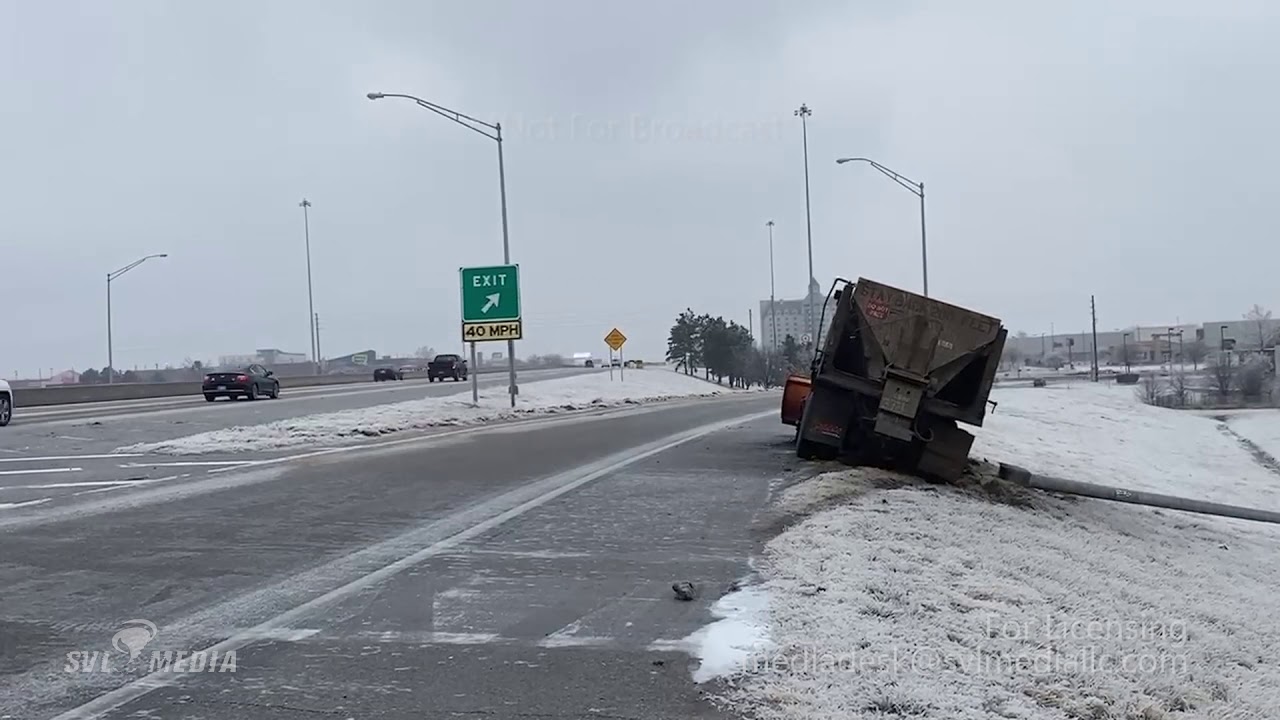 Jesse Post - Tulsa, Oklahoma - Icy Morning Commute/Ice Accretion - February 10th, 2021
Thick ice accretion this morning around Tulsa and East Tulsa. Shots filmed on Highways 169, 51, and 412.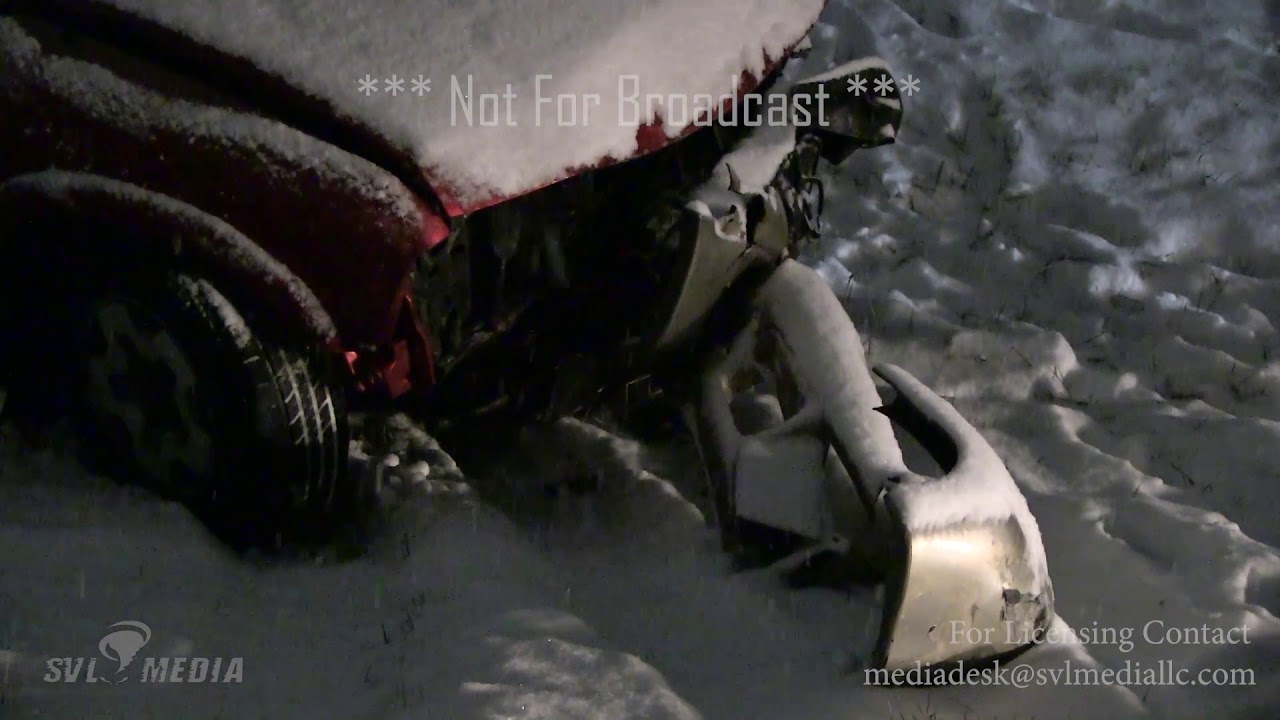 Marc Wiilson - Columbus, Ohio - Winter Storm, Two Car Accident, Heavy Snowfall - Feb 9th, 2021
Two car accident in snow with moderate damage. Slushy roads, heavy snowfall, snowplows, cars driving slow in snow. A moderate/heavy snow storm hit the Ohio valley region overnight and brought 2-4 inches of snow to the Columbus area.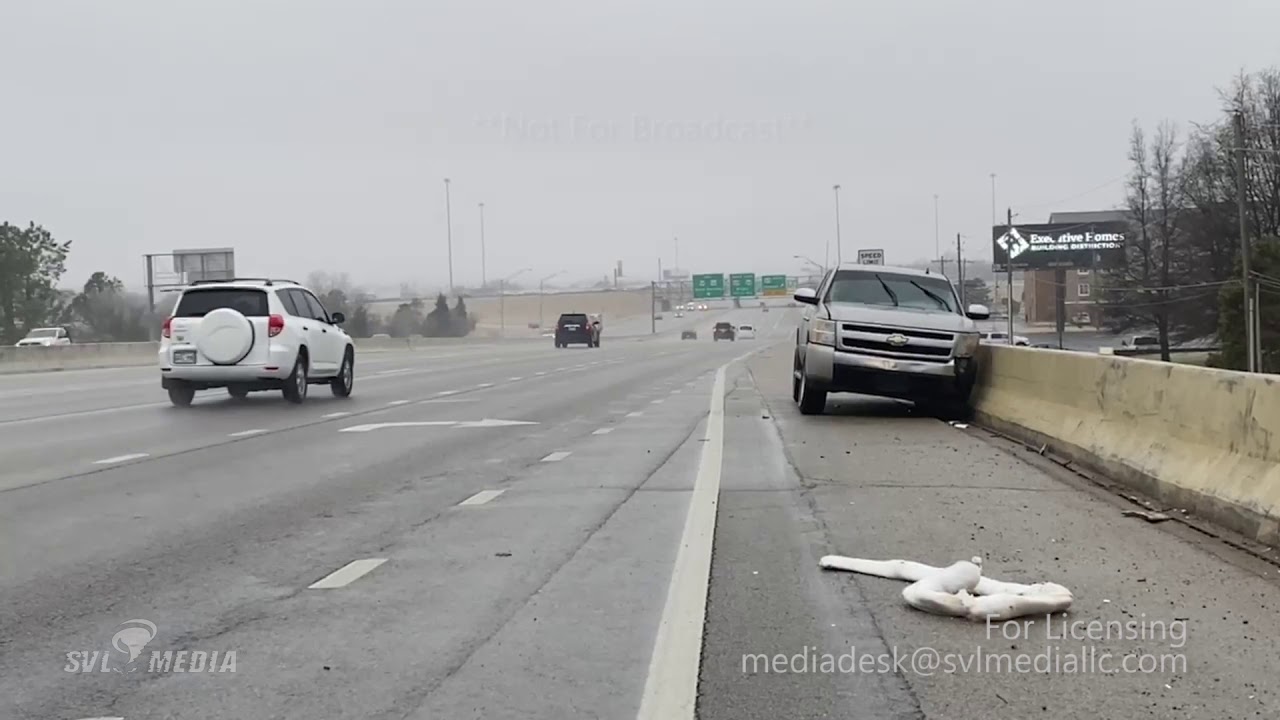 Jesse Post - Tulsa, Oklahoma - Freezing Drizzle Causes Accidents - February 8th, 2021
East Tulsa Highways 169, 51, and 244. Vehicles skidded off the road, ice accretion