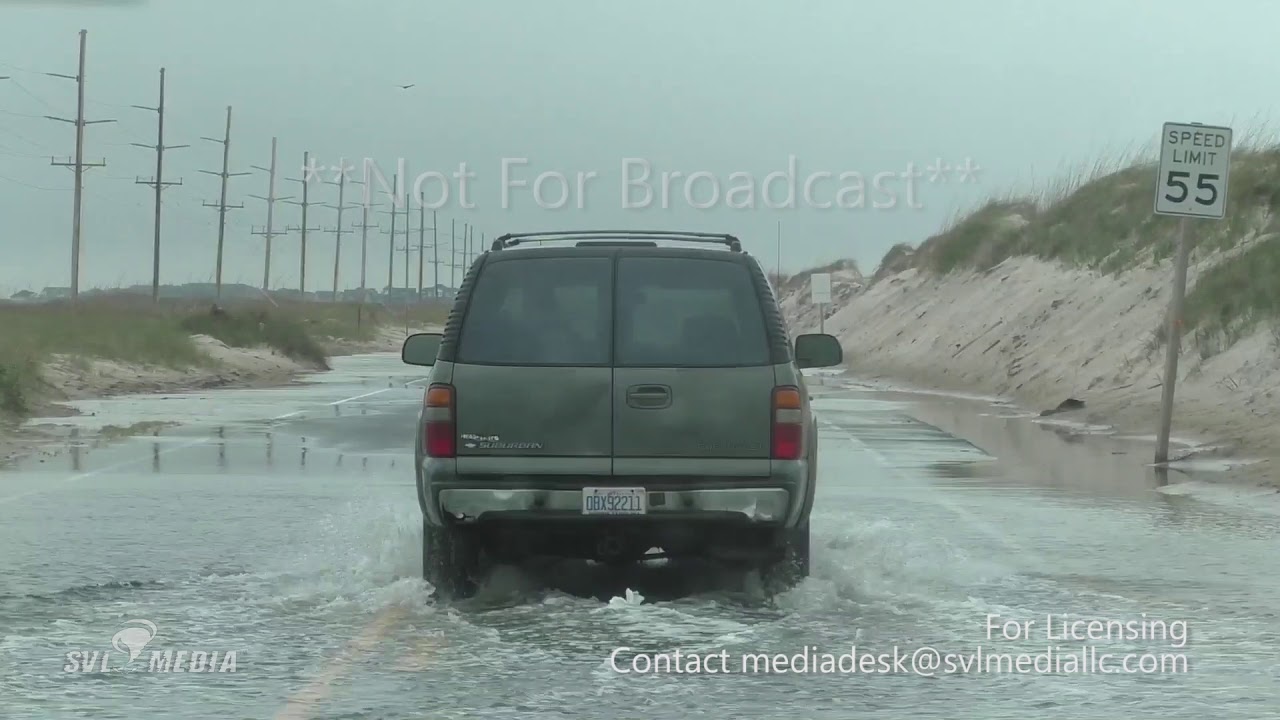 Kyle Bower - Buxton, North Carolina - Nor'Easter Damage/Home Needs Excavation - November 18th, 2019
Home buried under many feet of sand. Tides still surging.
Kyle Bower - Radanthe, NC - Vehicles Traverse Flooded Highway 12 - Nov 17th 2019
Vehicles traveling in high water down Highway 12 in the Outer Banks near Rodanthe, NC.
Kyle Bower - 11-17-19 Buxton, NC - High Tide Impacts, Highway 12 Completely Water Covered with Deer Crossing
Storm surge impacts at high tide. Water completely covering the main thoroughfare, Highway 12. Displaced group of deer crossing the flooded roadway. Crews working to move sand.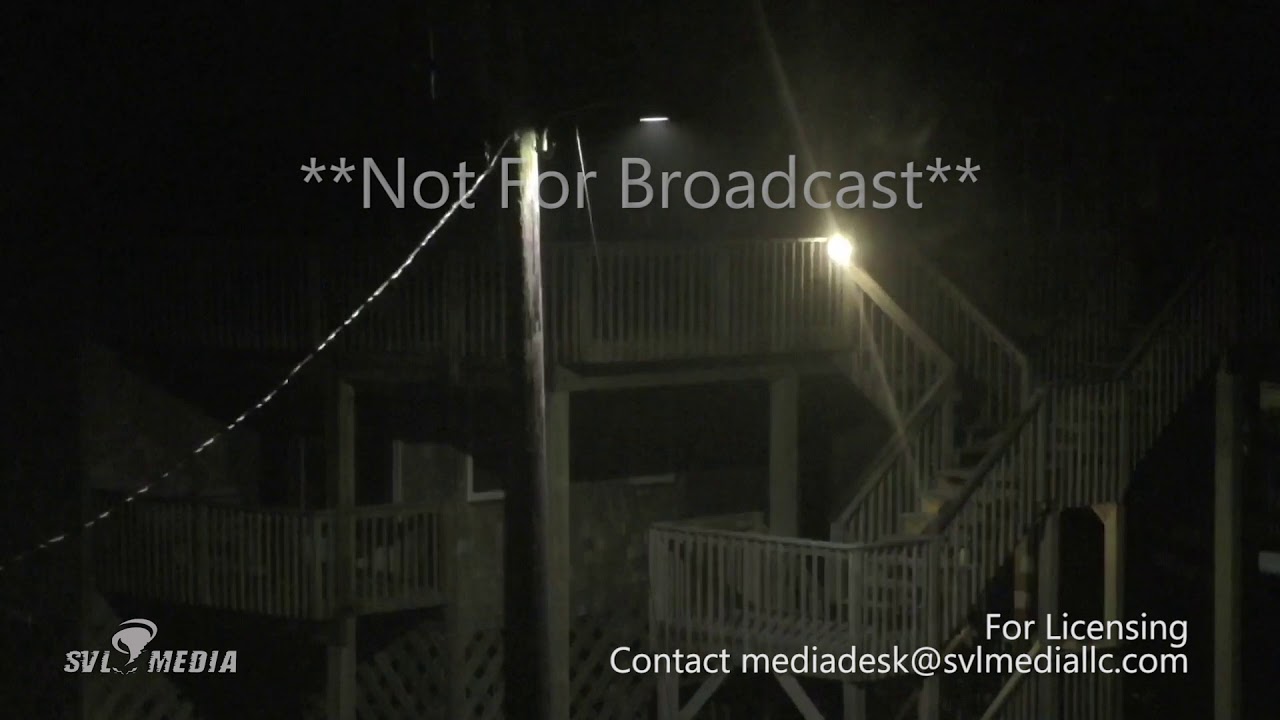 Kyle Bower - Buxton, North Carolina - Tidal Surge During High Tide - November 16th, 2019
Buxton, NC surges out at nighttime high Tide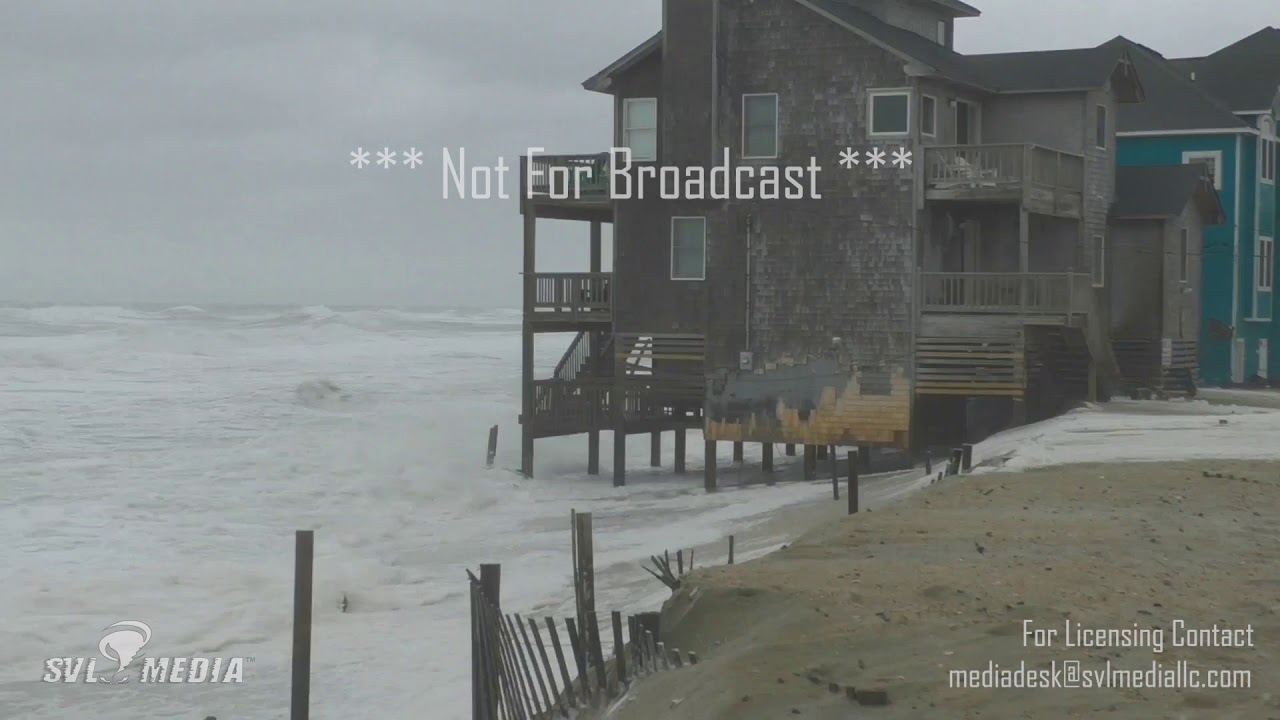 Kyle Bower - Avon, NC - Coastal Storm Surge Inundates Avon NC - 11-16-19
Strong coastal storm hits Avon, NC. High winds and waves battering coast, water on roadways, flooded low areas near homes, and a battered american flag.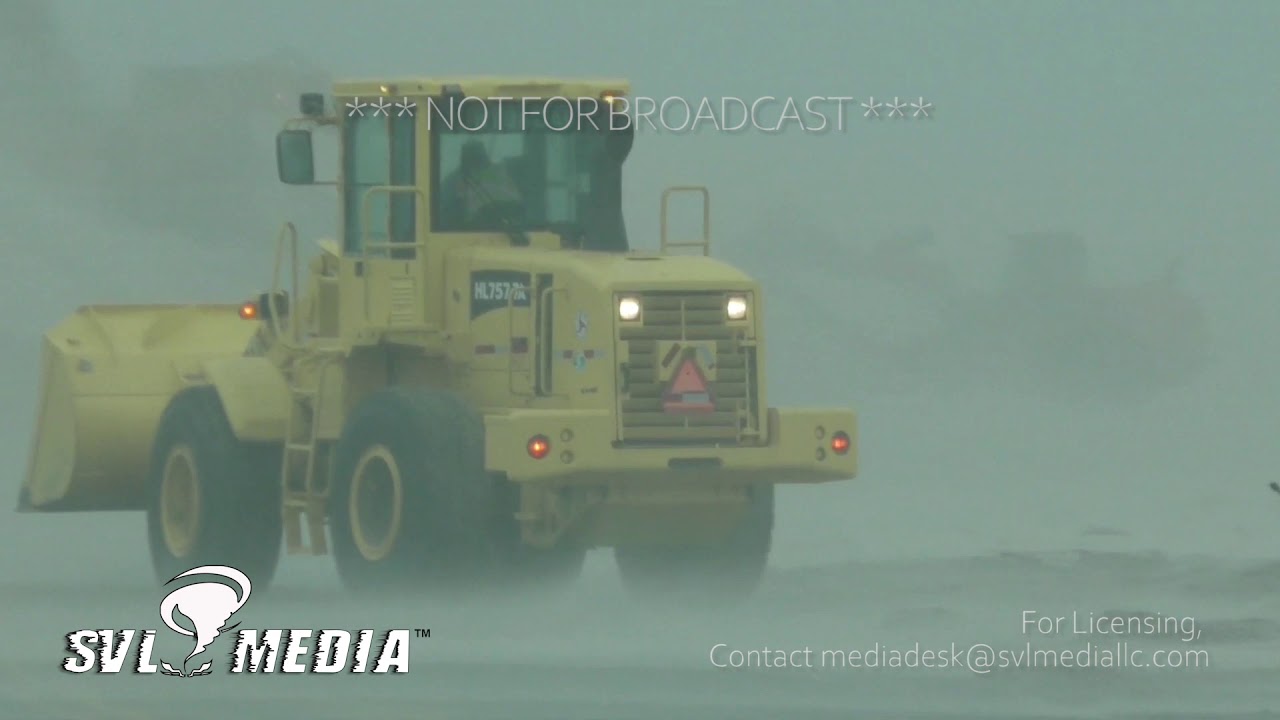 Kyle Bower - 11-16-2019 - Pea Island, NC - Storm Effects, Sand Overtaking Roads
Pea Island, NC Storm effects as coastal storm causes high winds and sand to overtake roads. NC-DOT try's to keep roads clear.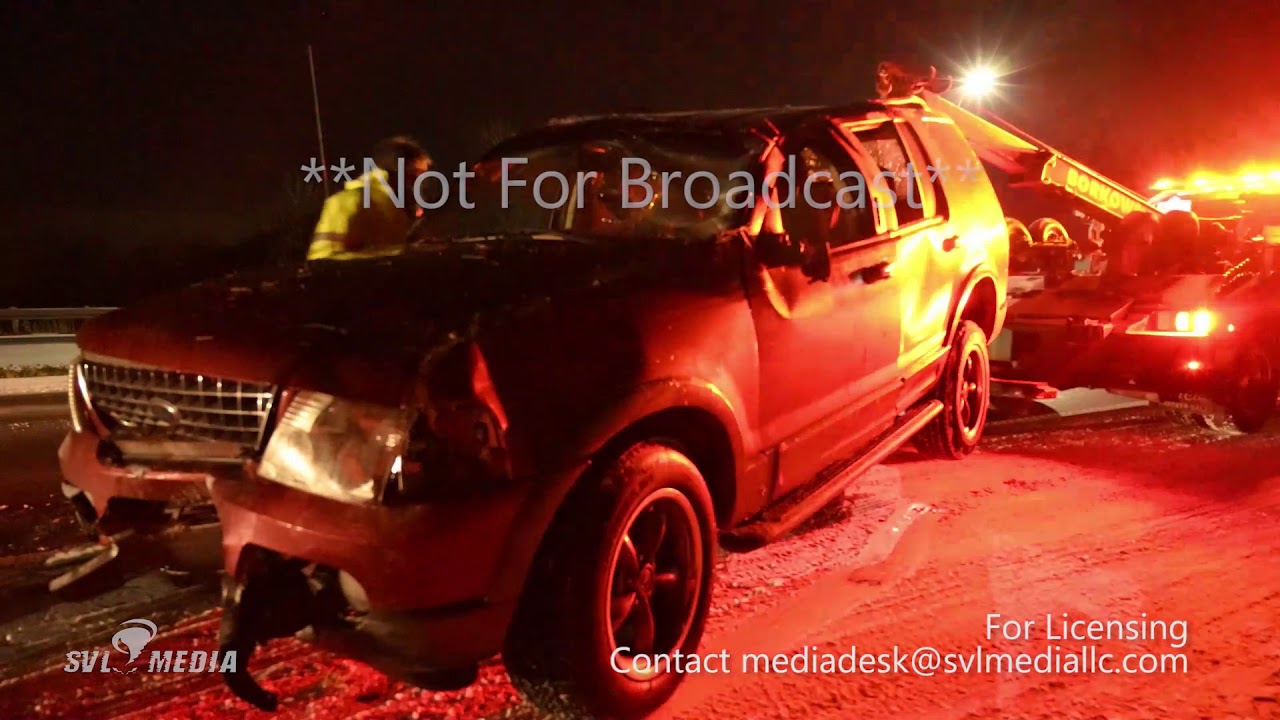 William Kranski - Pickwick, MN/La Crosse, WI - Multiple Car Accidents In Snowy Icy Conditions - November 13th, 2019
Head on collision between plow truck and car in Pickwick, MN on Hwy 61. Roll Over accident in Pickwick, MN. Pick up trucks hits barrier on I-90 with child on board. Possible injuries.
Jennifer McMahan 11/12/2019 Cleveland OH LES/Angry Lake Erie
Cleveland OH Lake Effect Snow conditions and Angry Lake Erie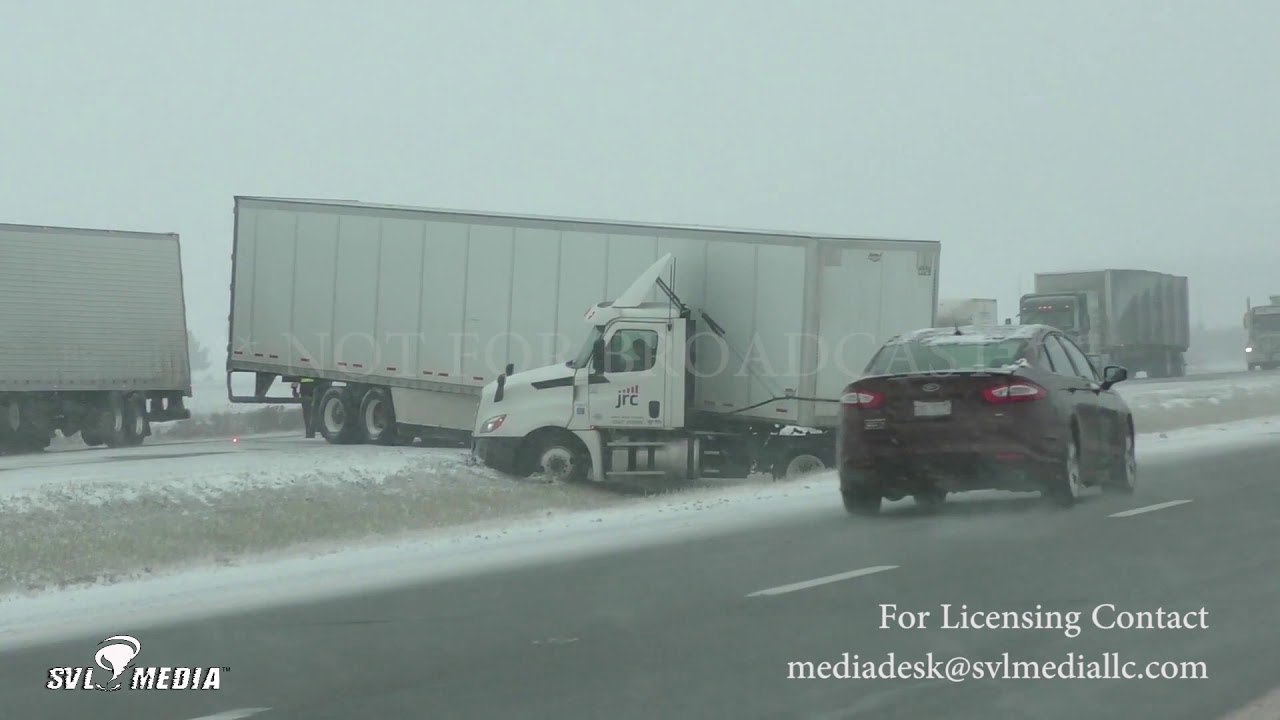 Jennifer McMahan I80 East Ohio SVLMedia 11112019 Semi Jackknifed
Semi Jackknifed on I-80 in Snow Storm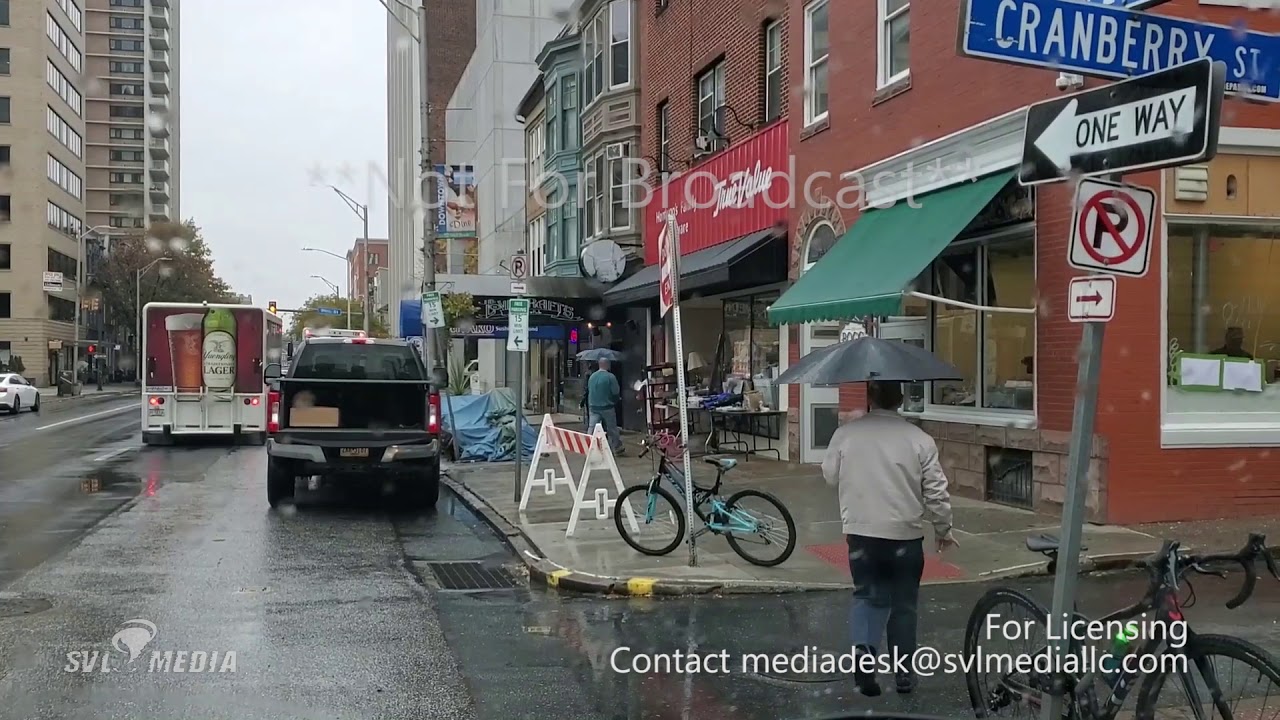 Kyle Bower - Harrisburg, Pennsylvania - Rainy Day In The Northeast - November 7th, 2019
Rainy day in the northeast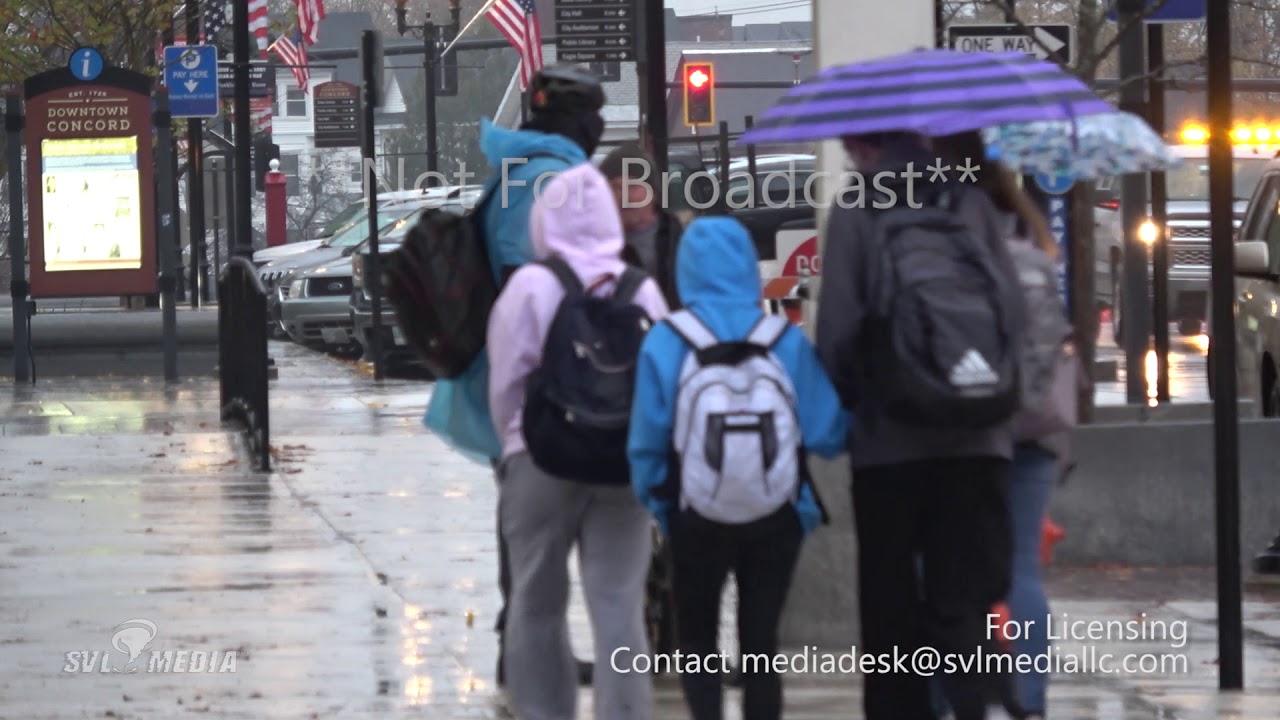 Concord, New Hampshire - Rainy Day Ahead Of First Snowflakes - November 7th, 201
Rain ahead of the first snowflakes of the season this evening shot in downtown Concord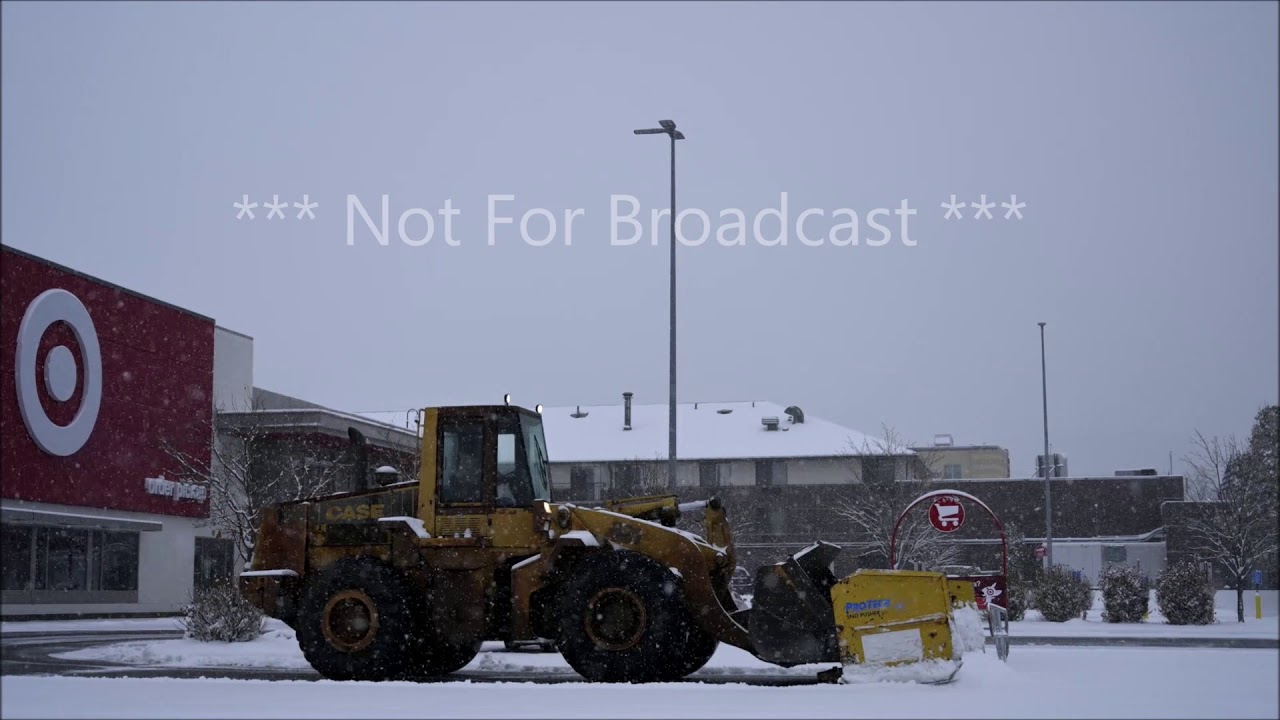 William Kranski Snow Event causing tough travel Winona MN 11 6 2019
Snow in Winona MN, Slide off, snow removal.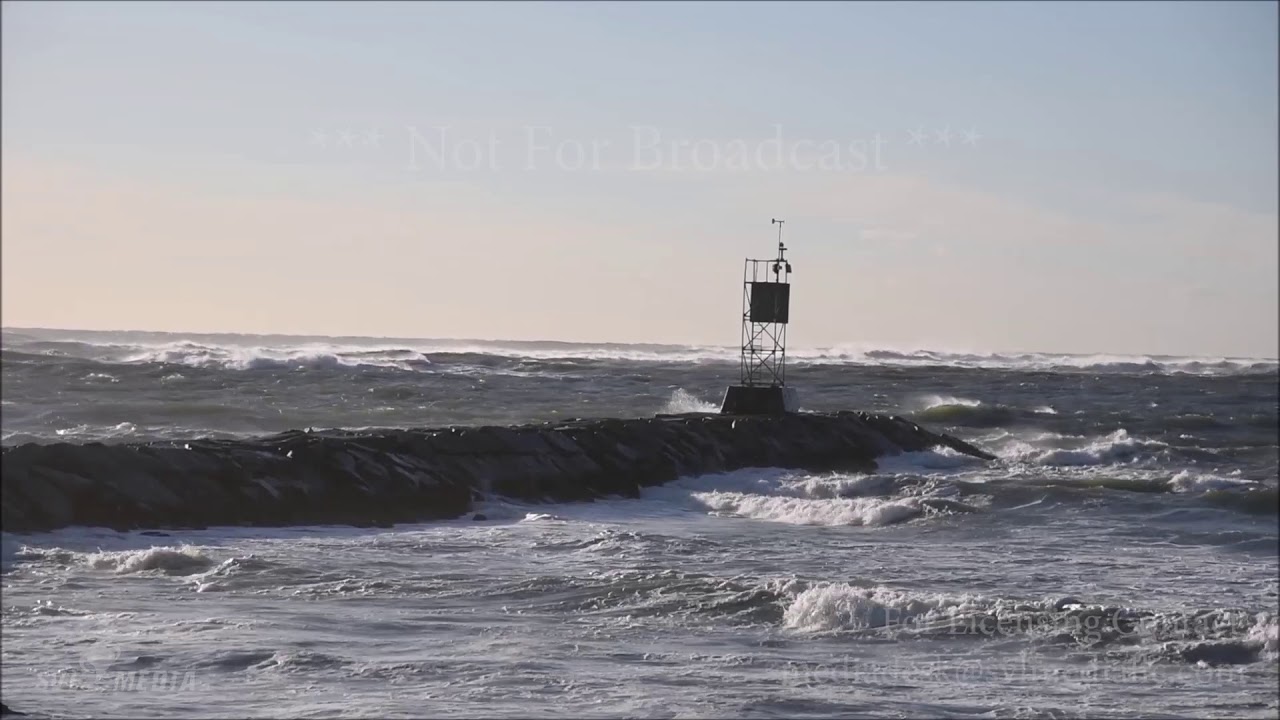 Shinnecock Inlet, Long Island, NY - Surf Pounding the Beach - November 1st, 2019
Surf pounding the beach after another storm.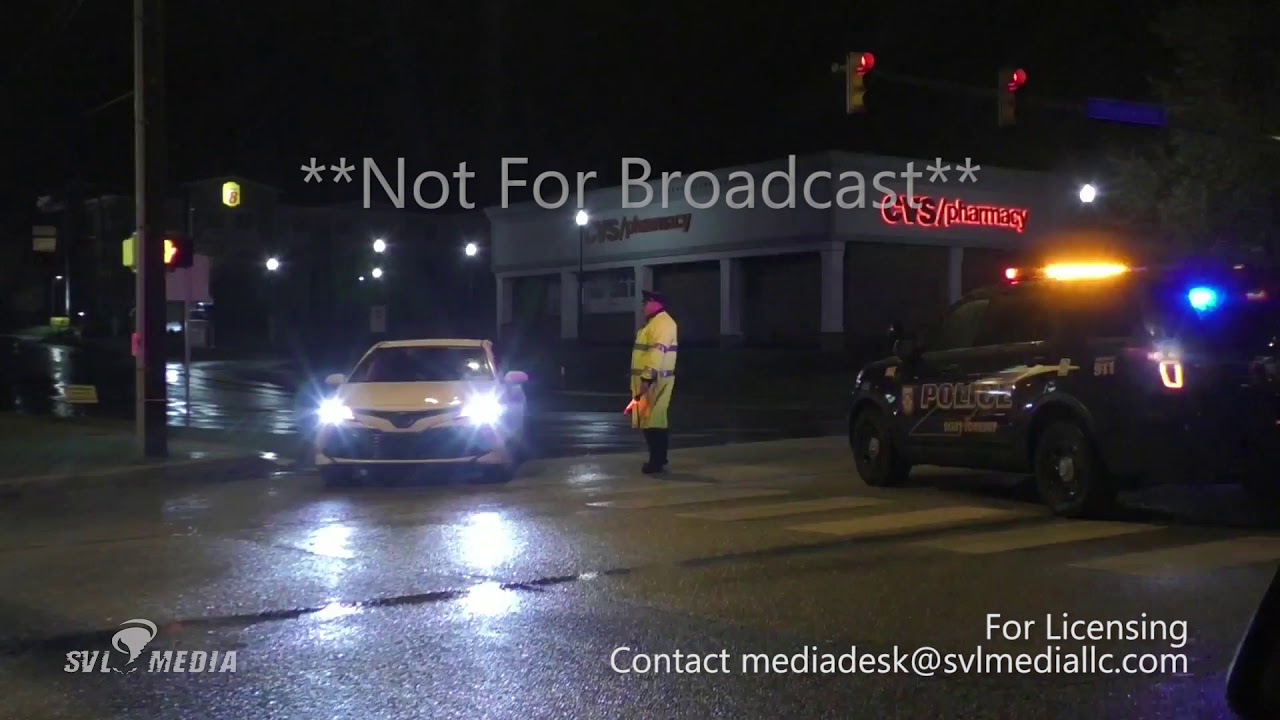 Kyle Bower - Hershey, Pennsylvania - Major Flooding From Halloween Storm - October 31st, 2019
Halloween Storm causes major flooding in Hershey, PA
David Baxter III - 10-27-19 7-8pm Boulder-Denver Treacherous Travel and Accidents, Motorists Stuck.
Treacherous Travel in and around Boulder/Denver area around the 7-8pm time frame. Minor Accident, Vehicles Stuck, heavy snow.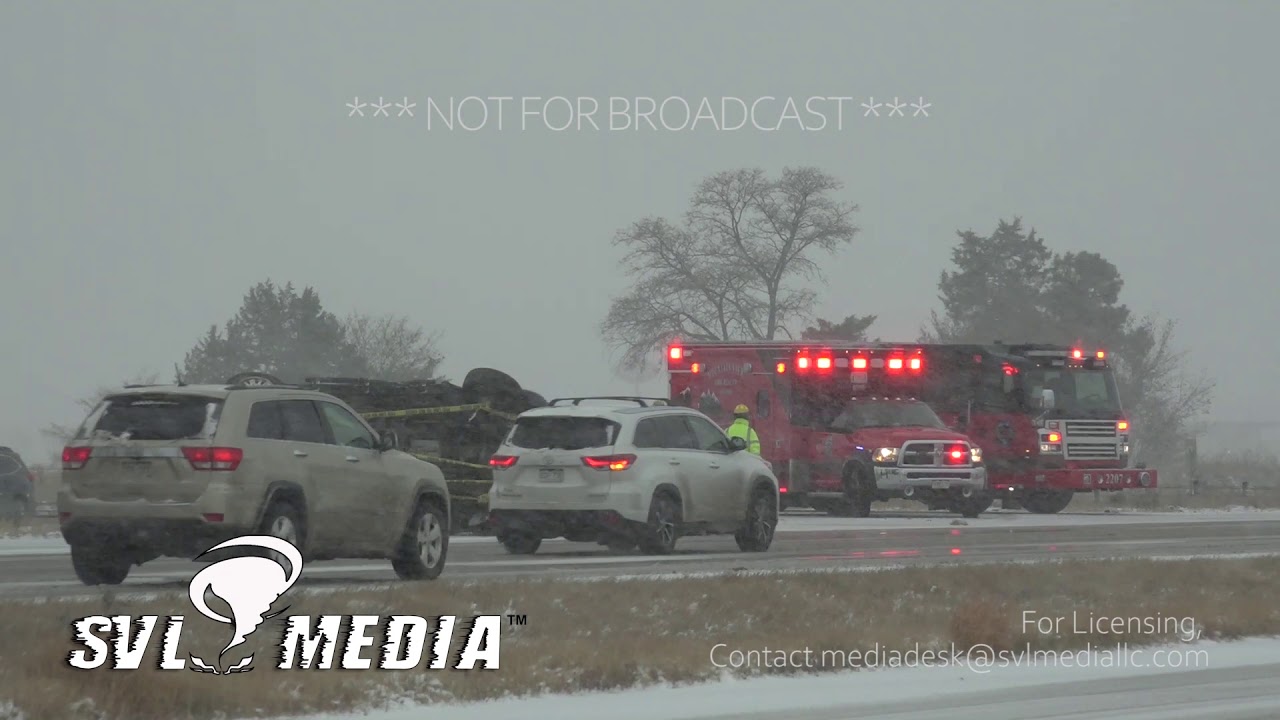 David Baxter III - 10-27-19 5pm I-25 Flipped Car Injury Accident Final
I-25 Near LongMont, CO flipped car 5pm heavy snow
Nicholas Isabella - Brooklyn, New York - Huge Trees Down on Cars, Rough Waves - Oct 17th 2019
Major wind damage around Brooklyn, trees down on cars, blocking roads. Ferries moving in rough waves.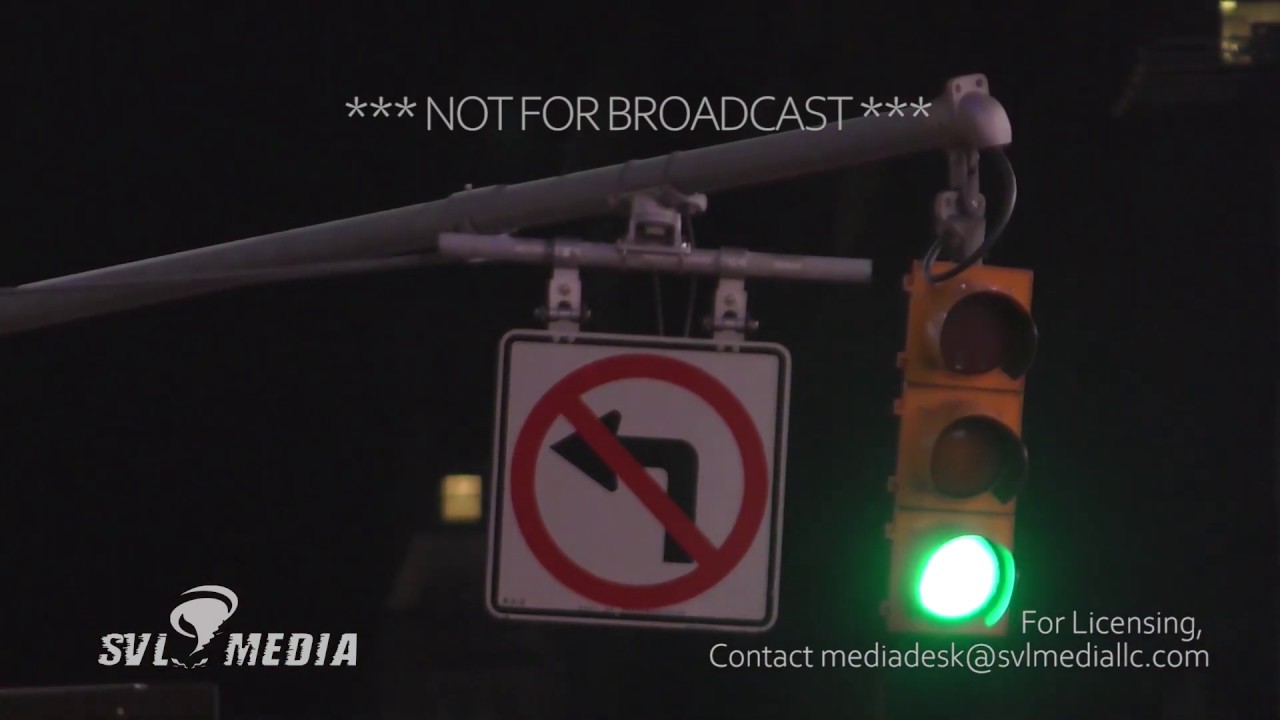 NIcholas Isabella - 10/16/2019 Manhattan, NY Nor'Easter Winds - Effects on city
Various clips of trees, road signs and traffic lights blowing in the wind due to the strong nor'easter affecting the area.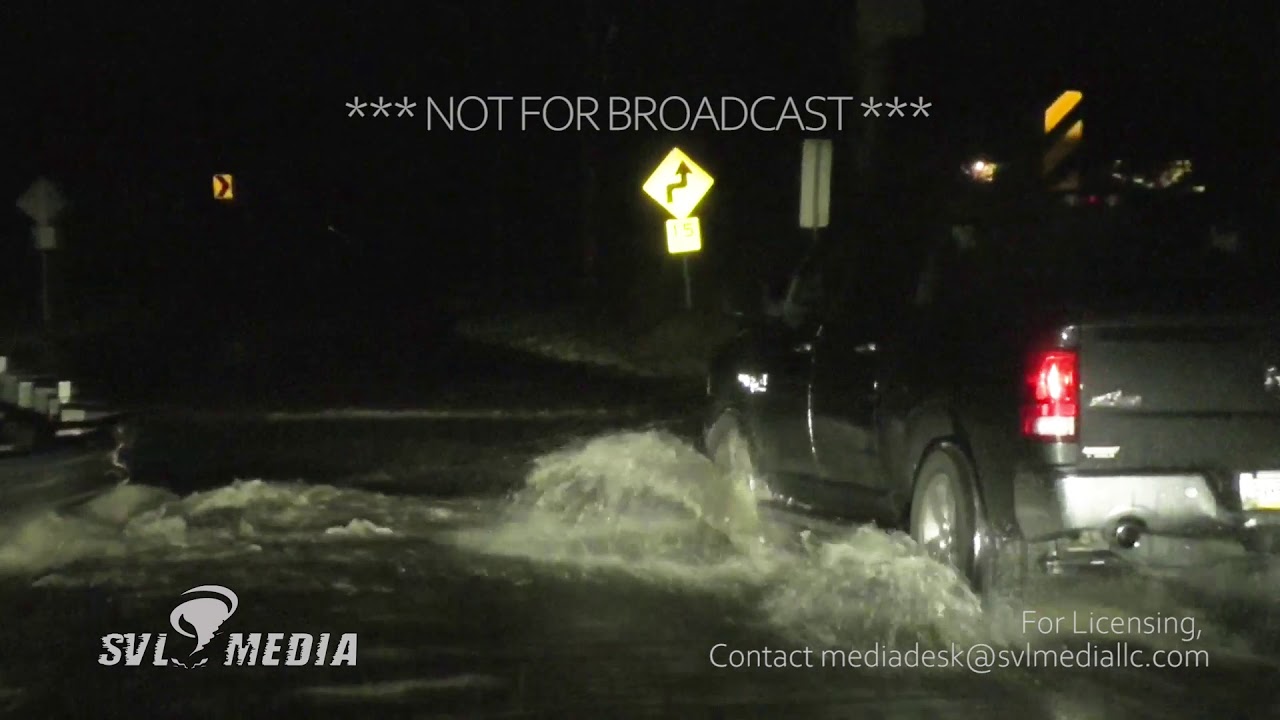 Kyle Bower - Emmaus PA Nor'Easter Flooding Conditions
NorEaster Floods Eastern Pa, Liebert Creek a tributary to the Little Lehigh River overflowed its banks after heavy rainfall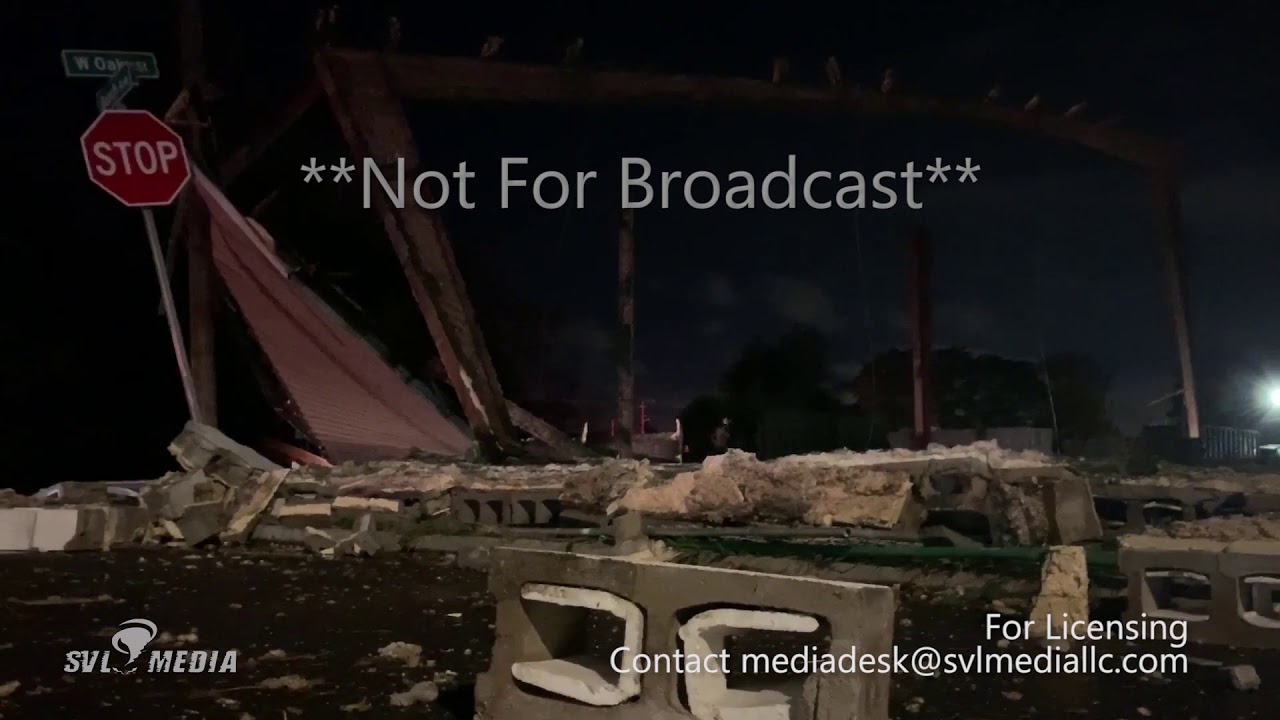 Cary Meltzer - Amityville, New York - Large Structure Destroyed In Nor'Easter - October 17th, 2019
Large structure destroyed/building collapse due to high winds from nor'easter. Structure landed on power lines and crews were waiting for PSE&G to arrive to cut power so cleanup could begin.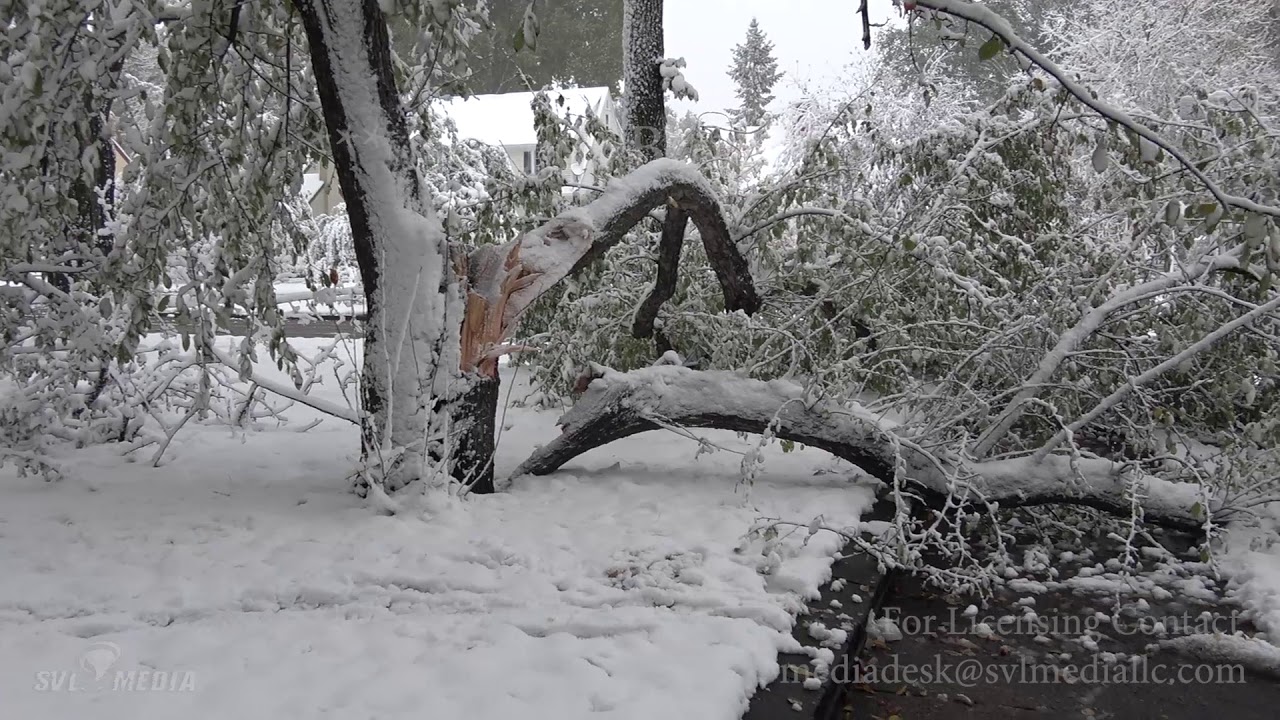 Jason Bednar - Fargo, ND - Tree Damage from Wet and Heavy Snow Accumulating on Trees with Full Foliage - October 12th 2019
Very wet and heavy snow was able to accumulate on trees due to all the trees still holding their leaves. Trees are hanging very low into roadways and over sidewalks and on powerlines. Several branches broke off completely, unable to hold the extreme weight.
Kyle Bower - Sea Bright, New Jersey - Major Coastal Flooding/Inundation - October 11th, 2019
Stranded Cars, Subtropical Storm Melissa Storm Surge, Sand Barge breaks causing inundated roads.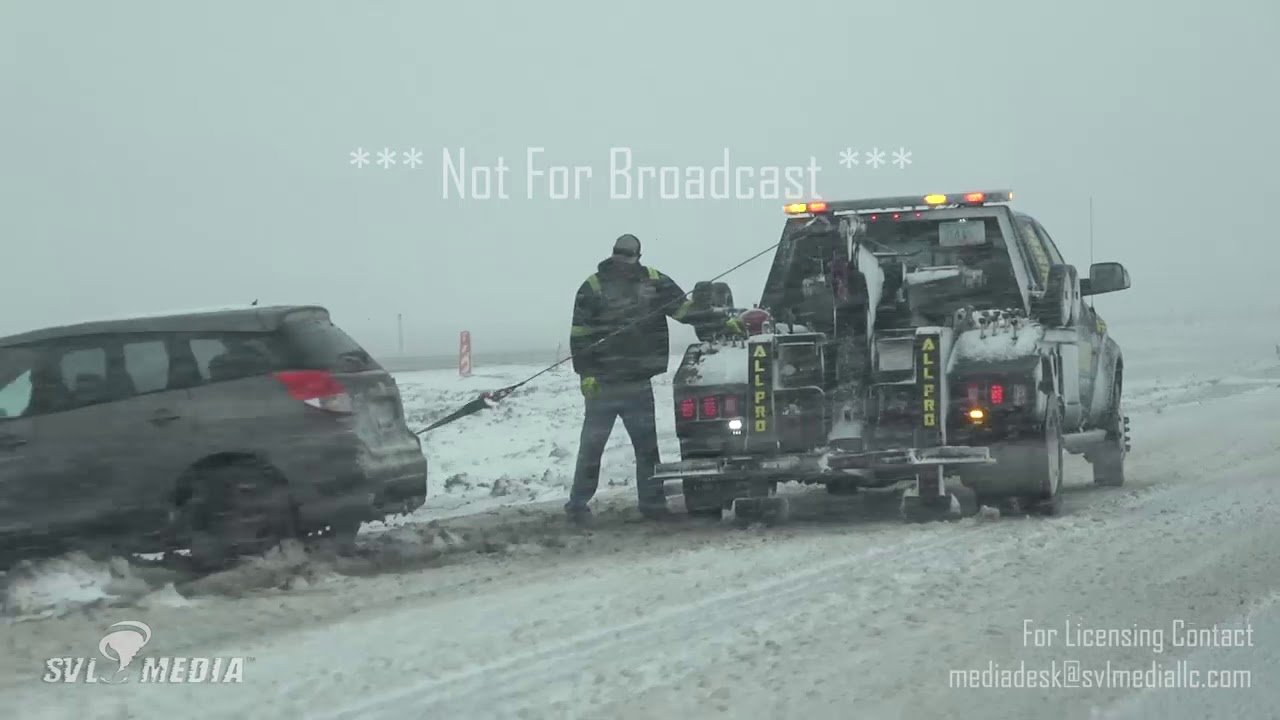 Jason Bednar - Fargo, ND - Multiple Slideoffs on Interstate 29 in South Fargo - October 11th 2019
High winds and fresh snowfall made Interstate 29 very slick late this afternoon for evening commuters. Several motorists ended up in the ditch and a couple tows were already in progress.
Jason Bednar - Jamestown, ND - BLIZZARD, Semis Stuck in Street Being Towed, Last Second Shoppers, Whiteout - Oct 11th 2019
Blizzard warning now in effect. Very strong winds creating whiteout conditions now in Jamestown. Interstates closed, semis blocking city streets being towed, last second shoppers and snow crews working to keep lot passable.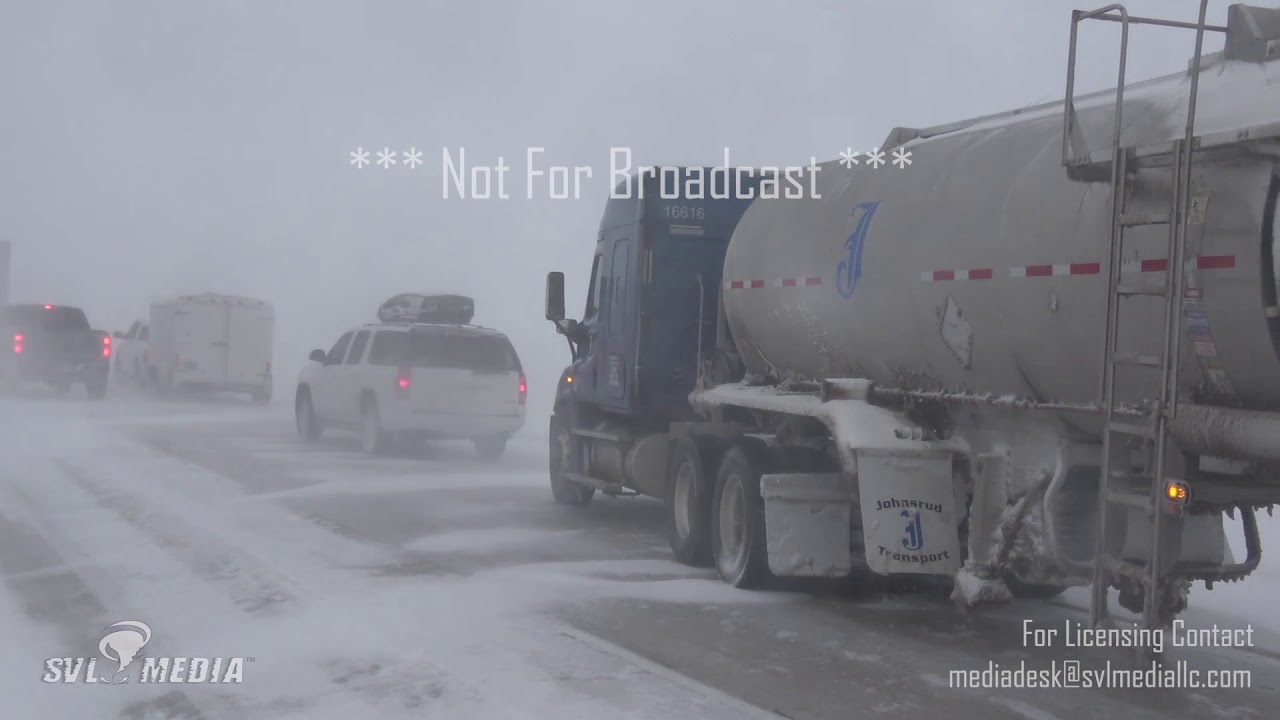 Jason Bednar - Jamestown, ND - Several Vehicles Stranded on Now Closed Interstate 94 - Oct 11th 2019
Several motorists are stranded 6 miles east of Jamestown, North Dakota on now closed Interstate 94. A no travel advisory was in place between Valley City and Bismarck, ND but several last minute travelers tried to make the voyage before the now current blizzard conditions and imminent road closures began. The clips after the 2 minute 8 second mark are of the conditions leading up to the stand still. We are still stuck waiting for the road to be passable as of 10:50 AM Central.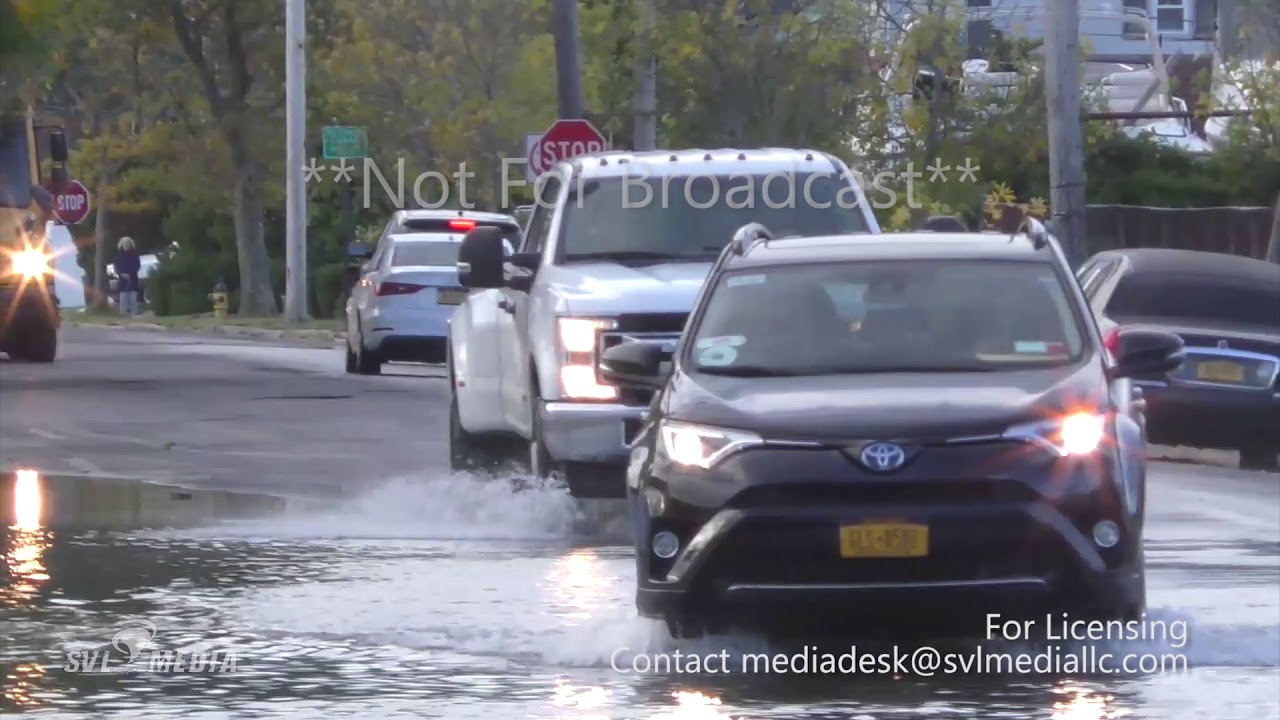 Nicholas Isabella - Freeport, New York - Coastal Flooding During Morning Commute - October 11th, 2019
Various shots of coastal flooding including cars driving through flood waters during the morning commute.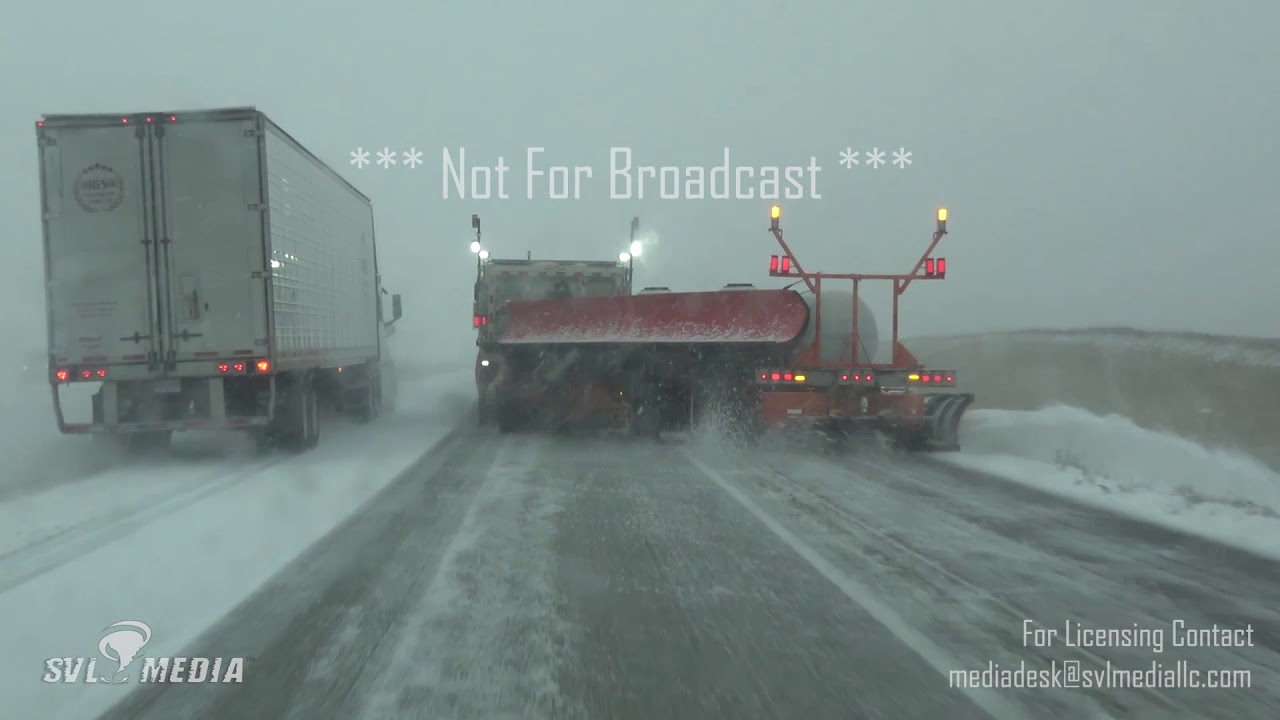 Jason Bednar - Valley City, North Dakota - Winter Storm Begins, Rollover Aftermath, Tow Plow I-94 - Oct 10th, 2019
A rain/snow mix turned to all snow here on interstate 94 near Valley City, ND. Package includes highway patrol assisting a tow truck recovering a rolled over vehicle in the median a few miles west of Valley City, a tow plow working to clear snow on Interstate 94, interstate traffic viewed from an overpass, and extremely large snowflakes falling in front of fall foliage still on area trees.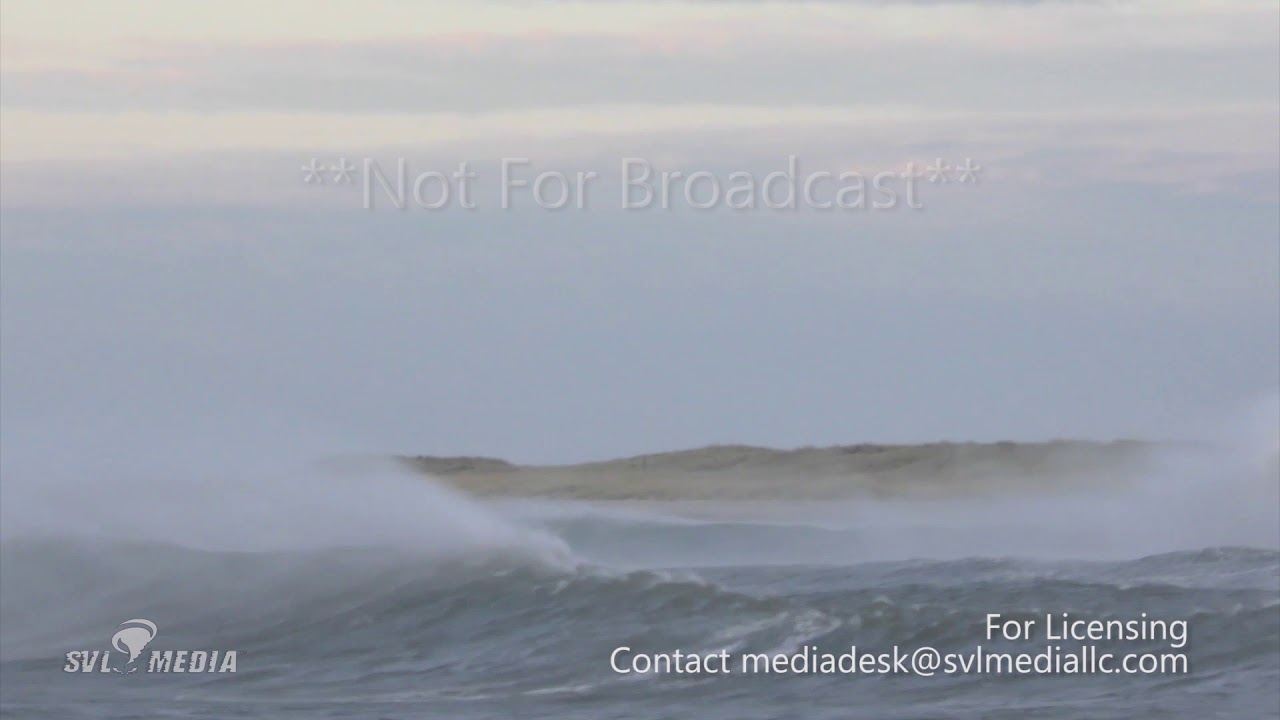 Nicholas Isabella - Hampton Bays, New York - Gusty Winds/Rough Surf/Coastal Flooding - October 10th, 2019
Various clips of rough surf, coastal street flooding and gusty winds causing many boats to bounce around in the marina due to the coastal nor'easter affecting eastern Long Island. A storm warning, coastal flood warning and gale warning are all in effect.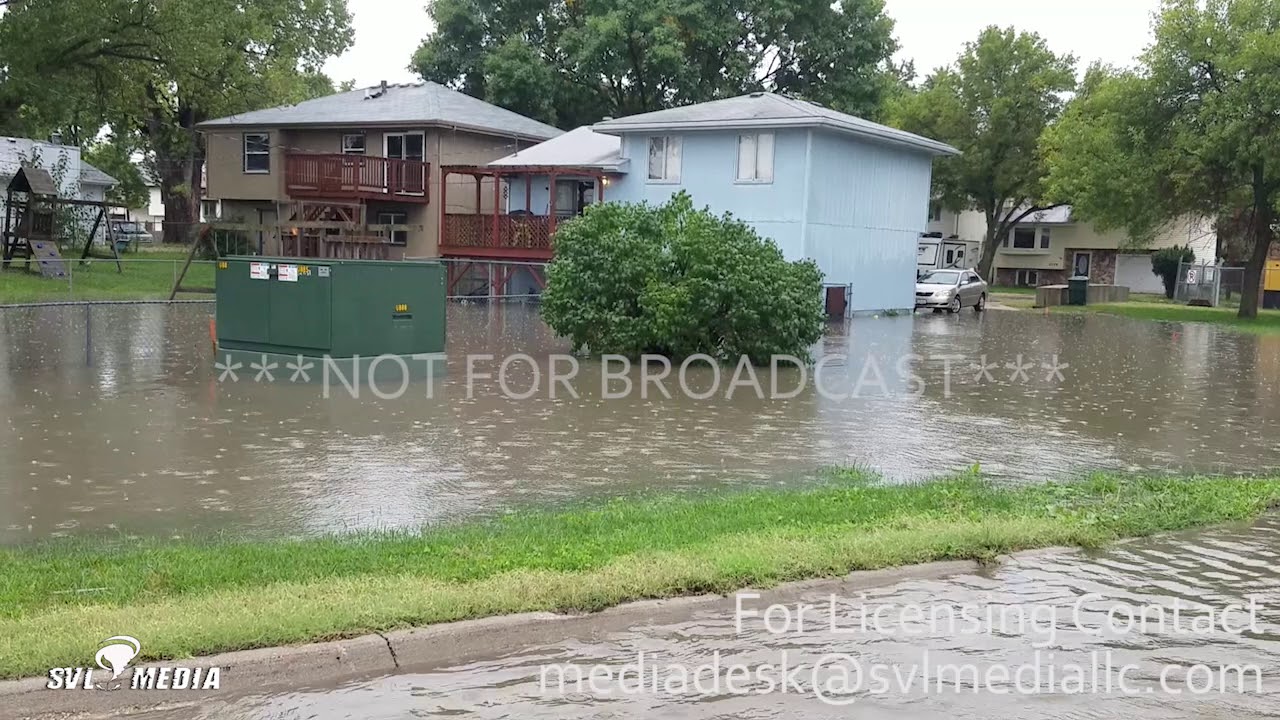 Chris Thurman Heavy rain causes flash flooding in and around Council Bluffs Ia 10-1-19
Heavy rain causes flash flooding in and around Council Bluffs Ia 10-1-19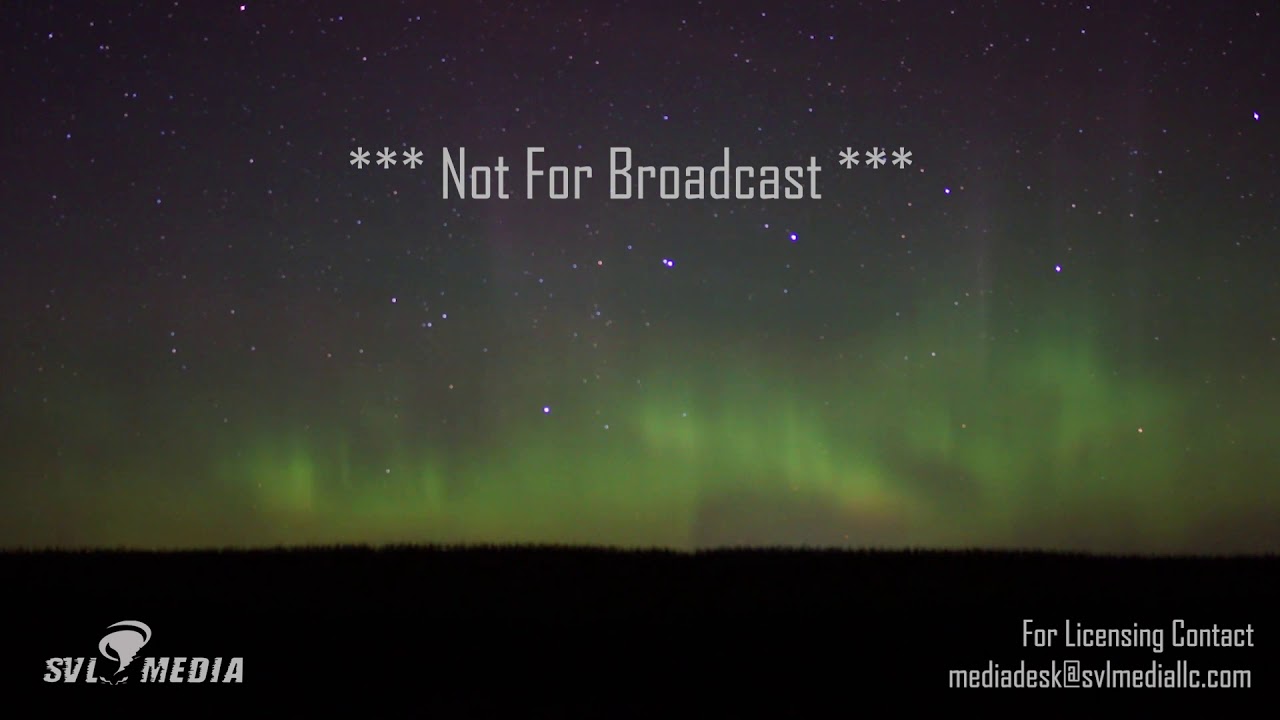 Jason Bednar - Northern Lights Timelapse - Sept 28th, 2019
The Aurora was out dancing in the early morning hours today, September 28th, 2019. Timelapsed with a couple cameras with one wide shot and one closer up. The third segment is the same as the first but slowed down to half the speed and zoomed a bit.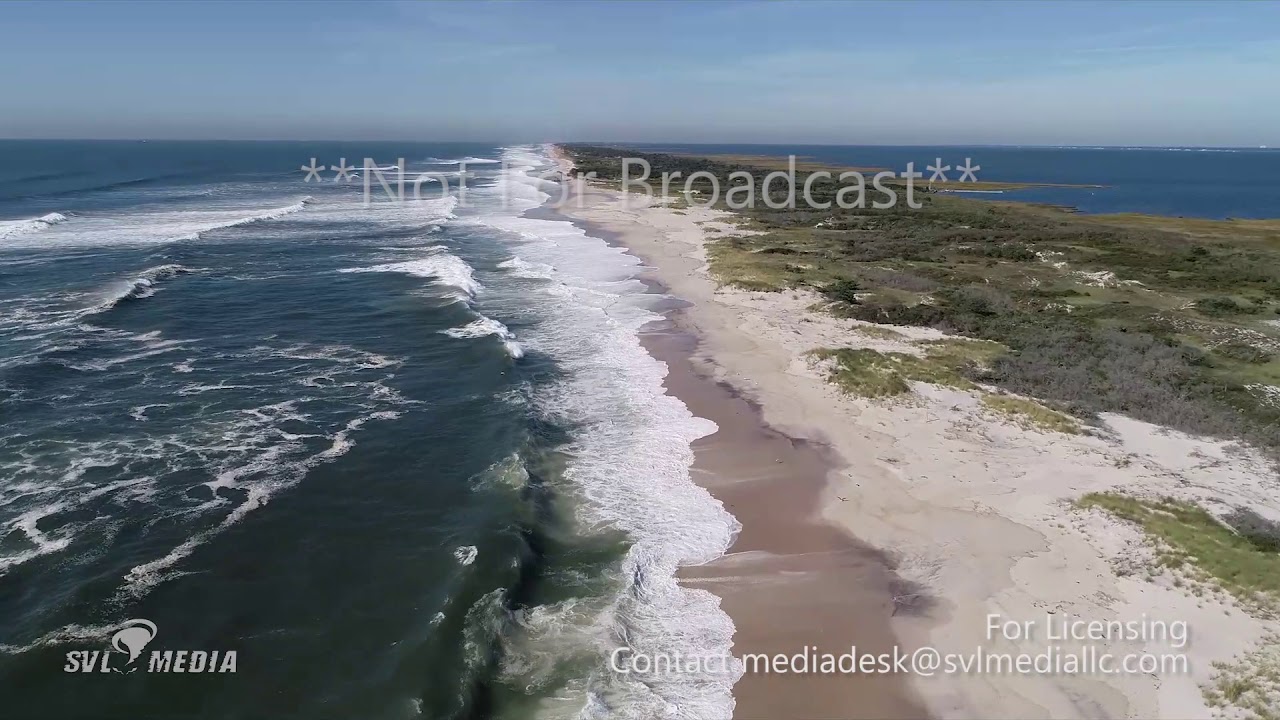 Michael Busch - Fire Island, New York - Erosion and Large Waves Produced By Humberto (Drone) - September 20th, 2019
Drone video showing erosion and large waves generated by Hurricane Humberto on the barrier beach, Fire Island NY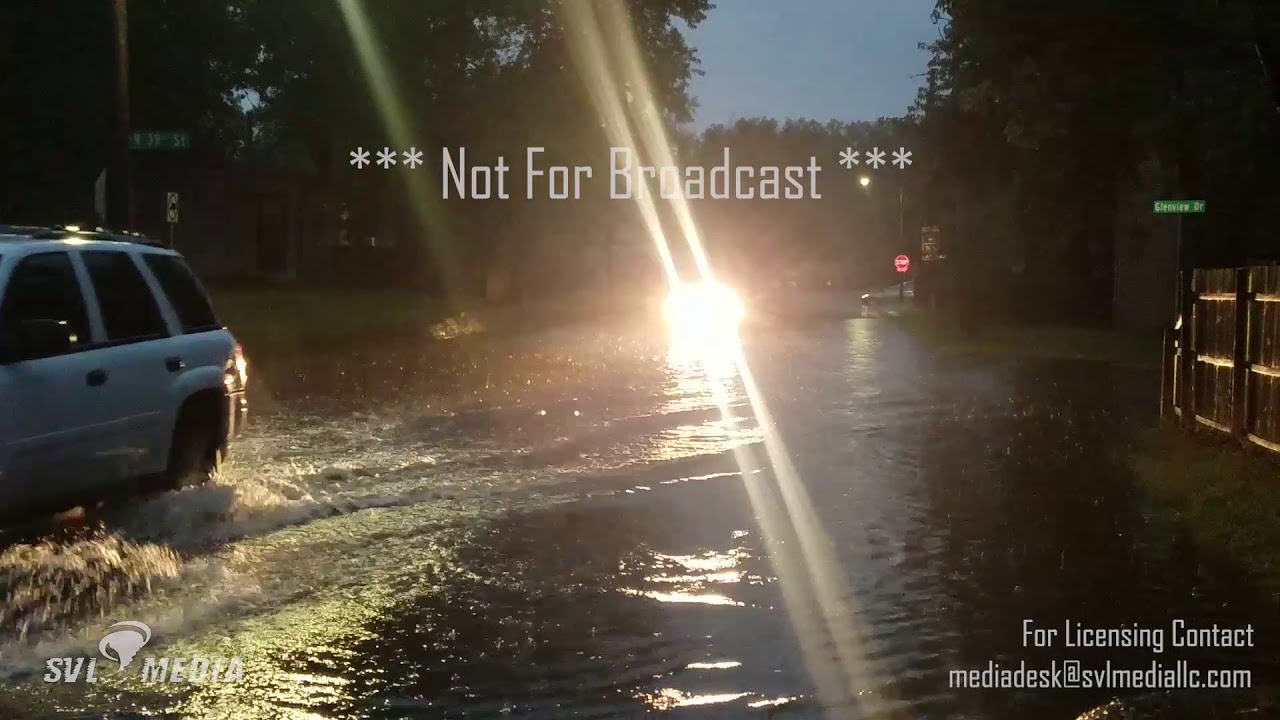 Council Bluffs, IA - Flash Flooding from Thunderstorms - Sept 19th, 2019
Heavy rain from thunderstorms causing neighborhood street flooding. Vehicles driving through water standing on roadways.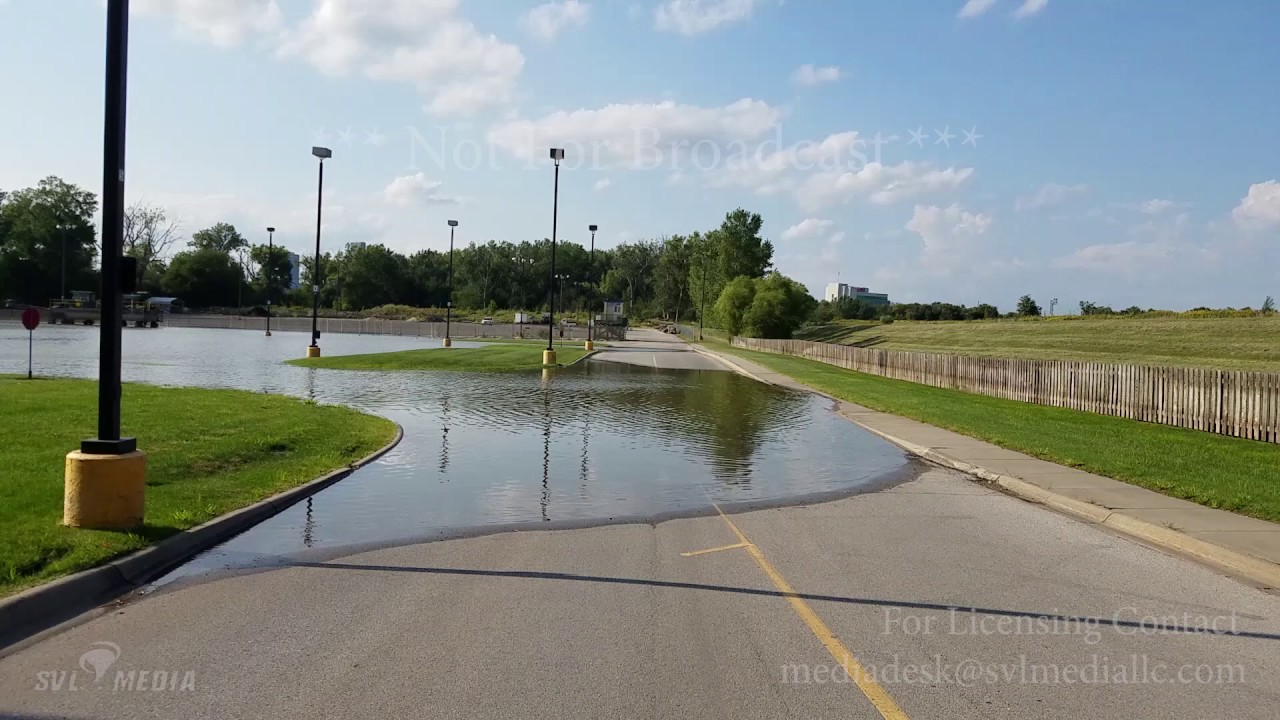 Council Bluffs, IA - Missouri River and Boyer River Levee Breach, Flooding - July 18th, 2019
A swollen Missouri River caused a couple levees to break today around Council Bluffs, IA. Several interstate exit ramps and roads are closed due to high water, and water filled parts of a parking ramp at a popular casino.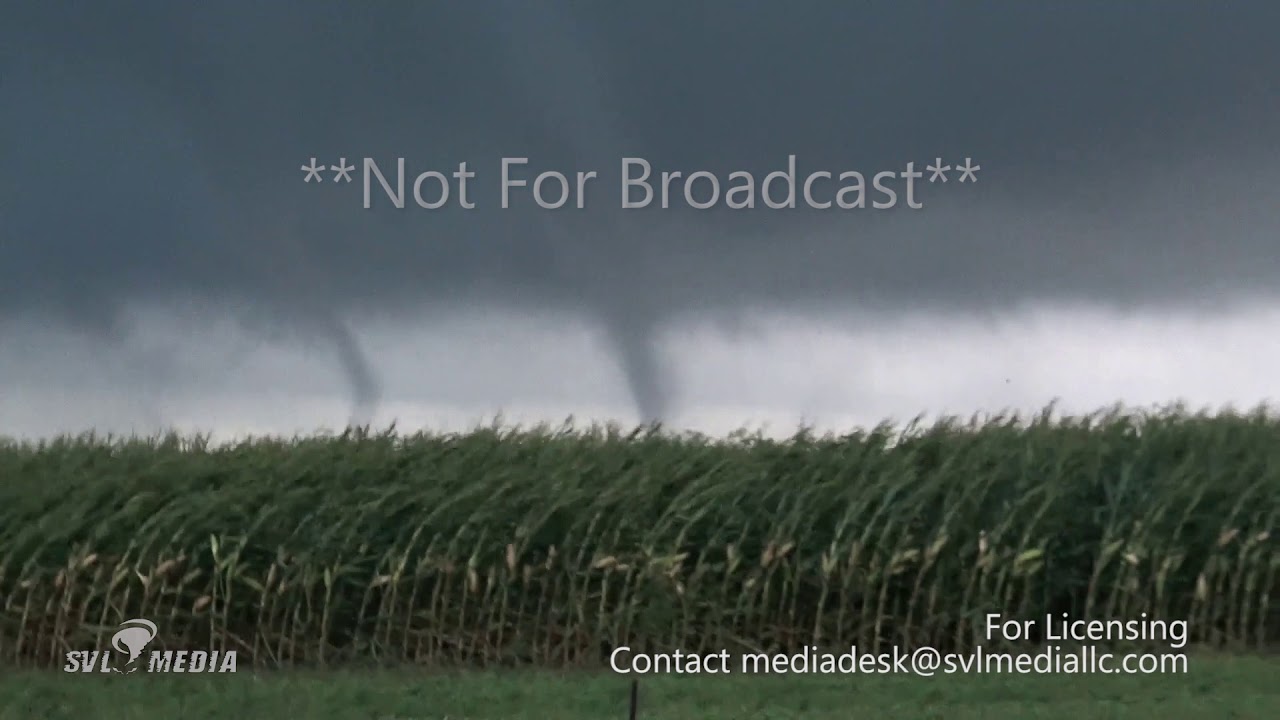 Brandon Pirrone - Ossian, Iowa - Tornado - September 12th, 2019
Multiple Vortex Tornado
William Kranski - Winona, MN- Tornado Damage, EF-1 Confirmed Tornado Damages Cemetery - September 11th, 2019
EF1 Confirmed tornado, .2 miles long, 80-yards wide, at 6:24am in Winona MN. The tornado hit a cemetery and did extensive damage to trees, many headstones and a maintenance building.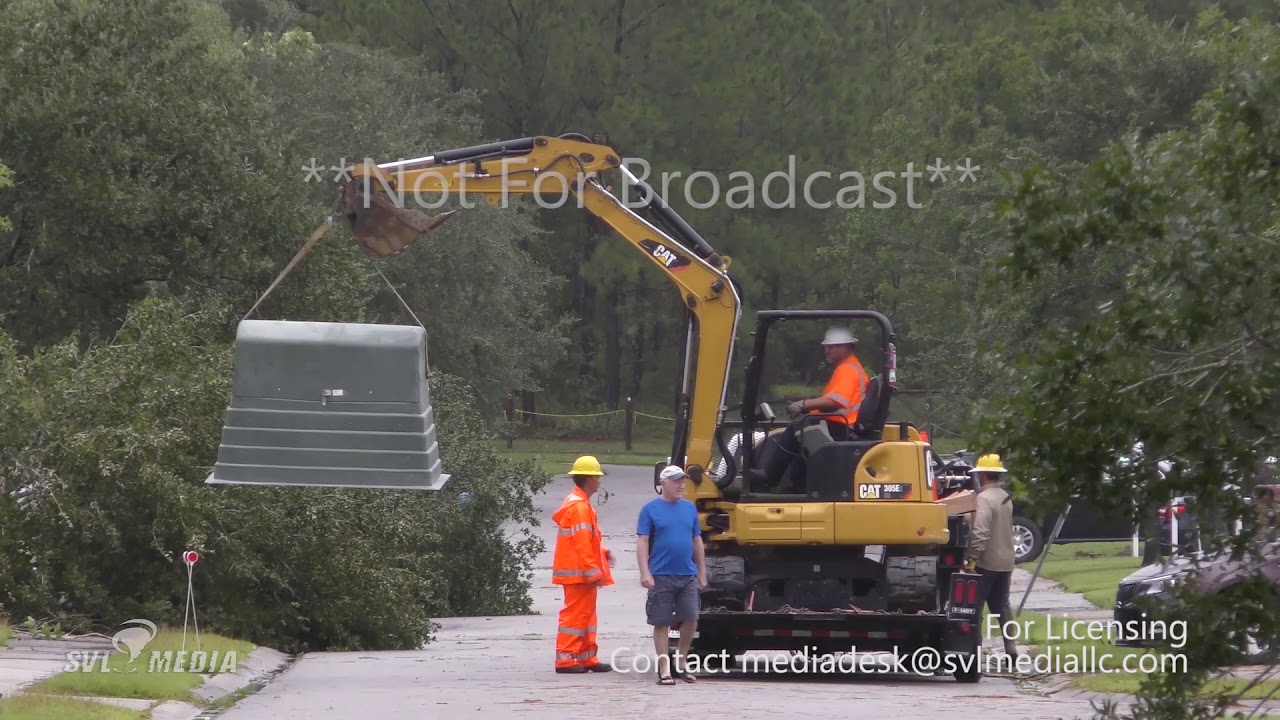 Michael Koch - Little River, South Carolina - Tornado Damage Associated With Hurricane Dorian - September 5th, 2019
Various shots of Significant Tornado damage associated with Hurricane Dorian.
Spencer Dant Tornado Forming
Tornado Forming over Waukegan and over Lake Michigan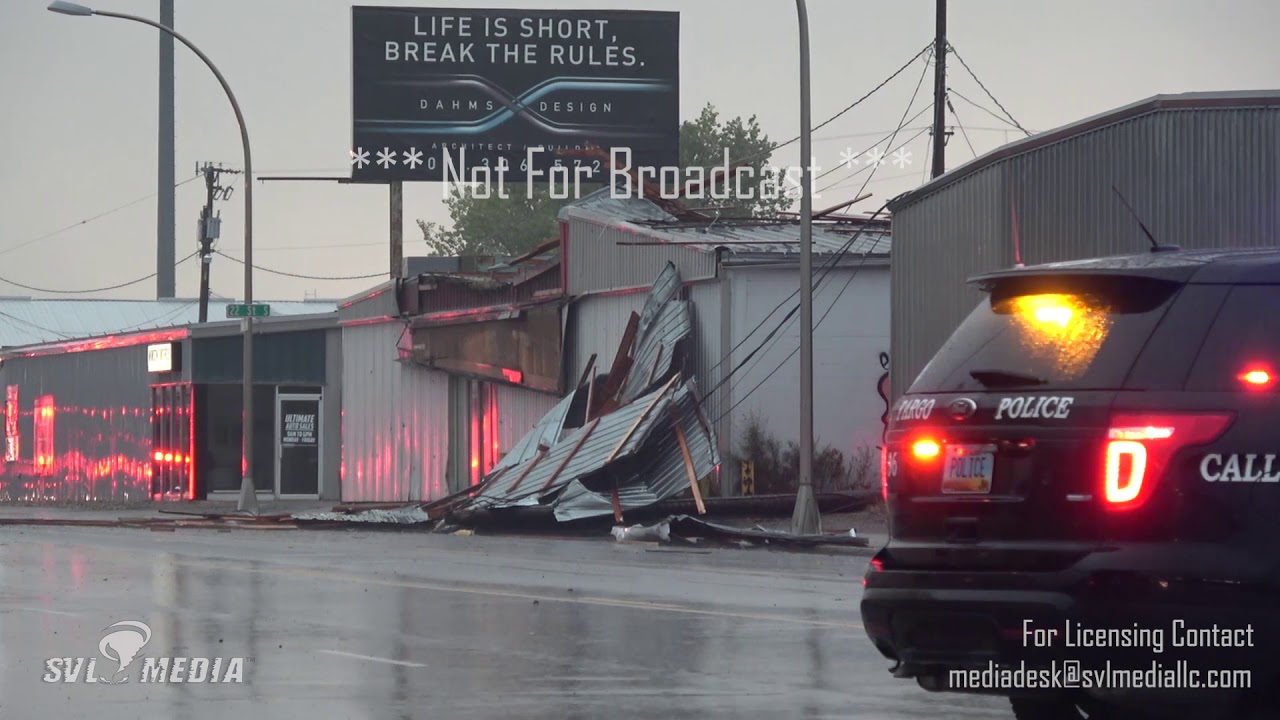 Jason Bednar - Fargo, ND - Severe Line of Storms, Roof Blew off Blocking Main Avenue - September 2nd, 2019
A severe thunderstorm with very strong winds struck Fargo, ND, early Monday evening. Winds tossed the roof off a business onto Main Ave, blocking the busy thouroughfare for hours. Trees were damaged around town and several power outages were reported as well.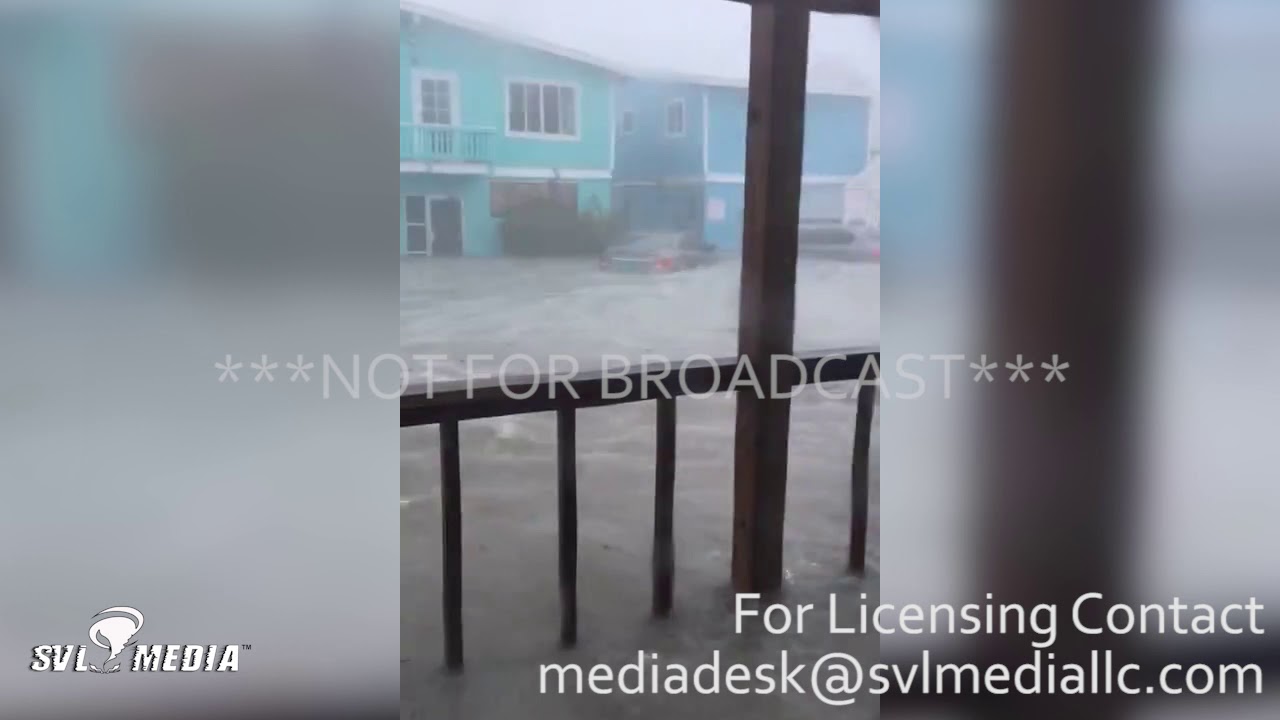 Hurricane Dorian Batters Abaco Bahamas With rain and flooding
Hurricane Dorian Batters Abaco Bahamas With rain and flooding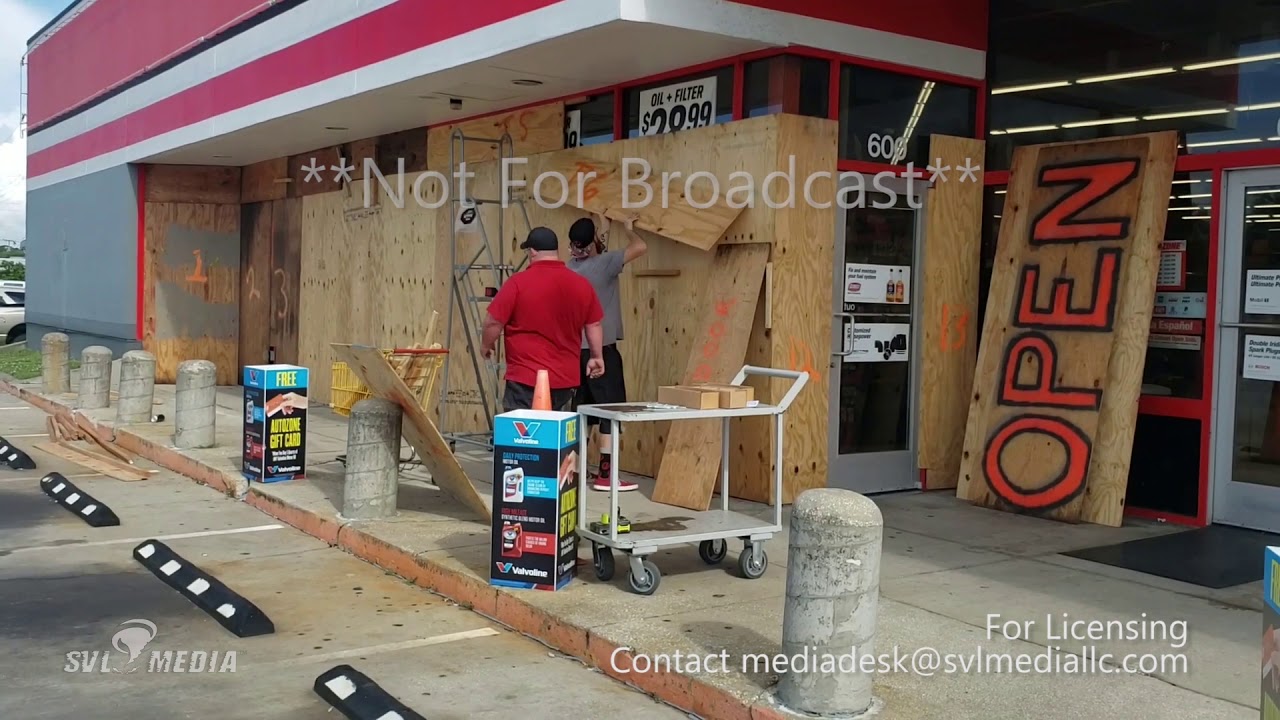 Kyle Bower - Cocoa Beach, Florida - Business Owners Prepare For Dorian - August 31st, 2019
Cocoa Beach Business Owners prepare for effects of Hurricane Dorian while some beach goers make a last minute trip.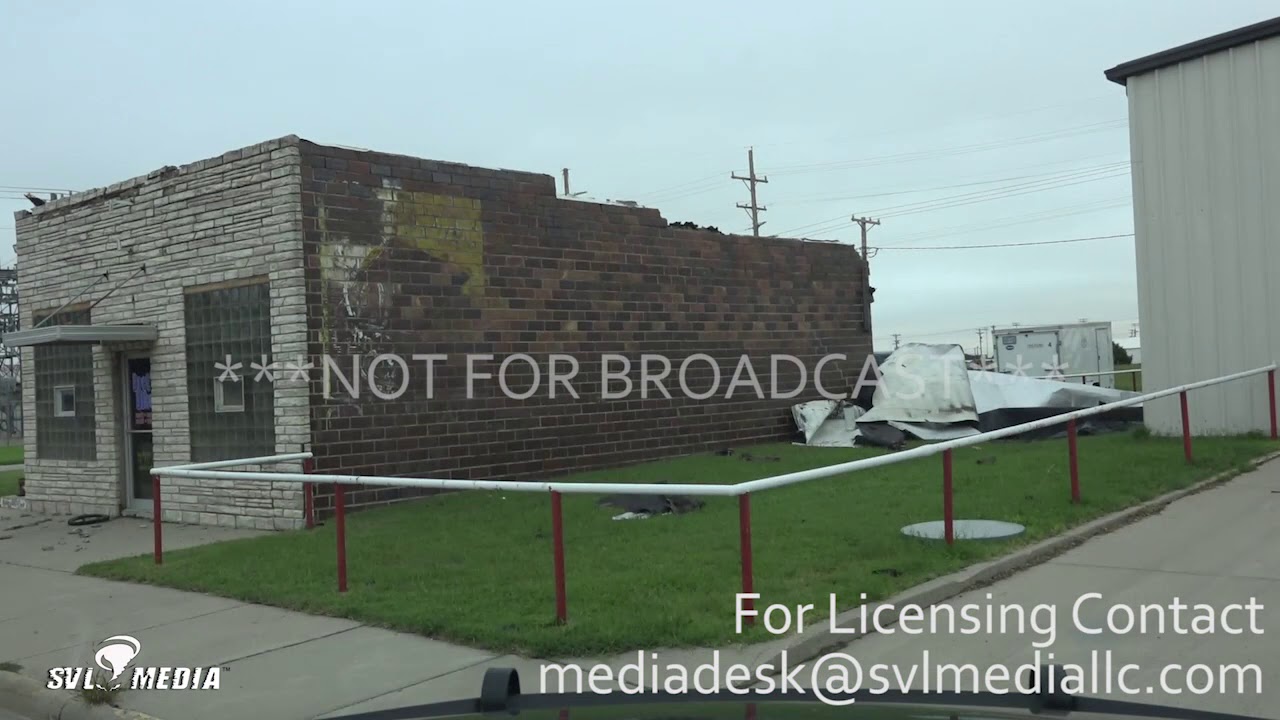 Plainville Ks, 80 mph straight line winds leave town looking like a bomb exploded 8-30-19
roofs blown off businesses, county communication tower toppled, trees and debris all over town. Plainville Ks, 80 mph straight line winds leave town looking like a bomb exploded 8-30-19
Michael Koch Farmingdale Long Island Wall Smashes Cars from high winds 08222019 10pm
Strong winds topple brick building on to numerous cars in Farmingdale NY Thursday evening around 10 pm. No injuries reported after a search. winds estimated 75+
Jason Bednar - Hankinson, ND - Very High Winds from Severe Thunderstorm on the NDSD Border - August 17th, 2019
Saturday (8/16) severe thunderstorm seen from the SD/ND border at Interstate 29 at 6:00 PM. Intro shot is looking into South Dakota at approaching storm. Following shots are on the ND side.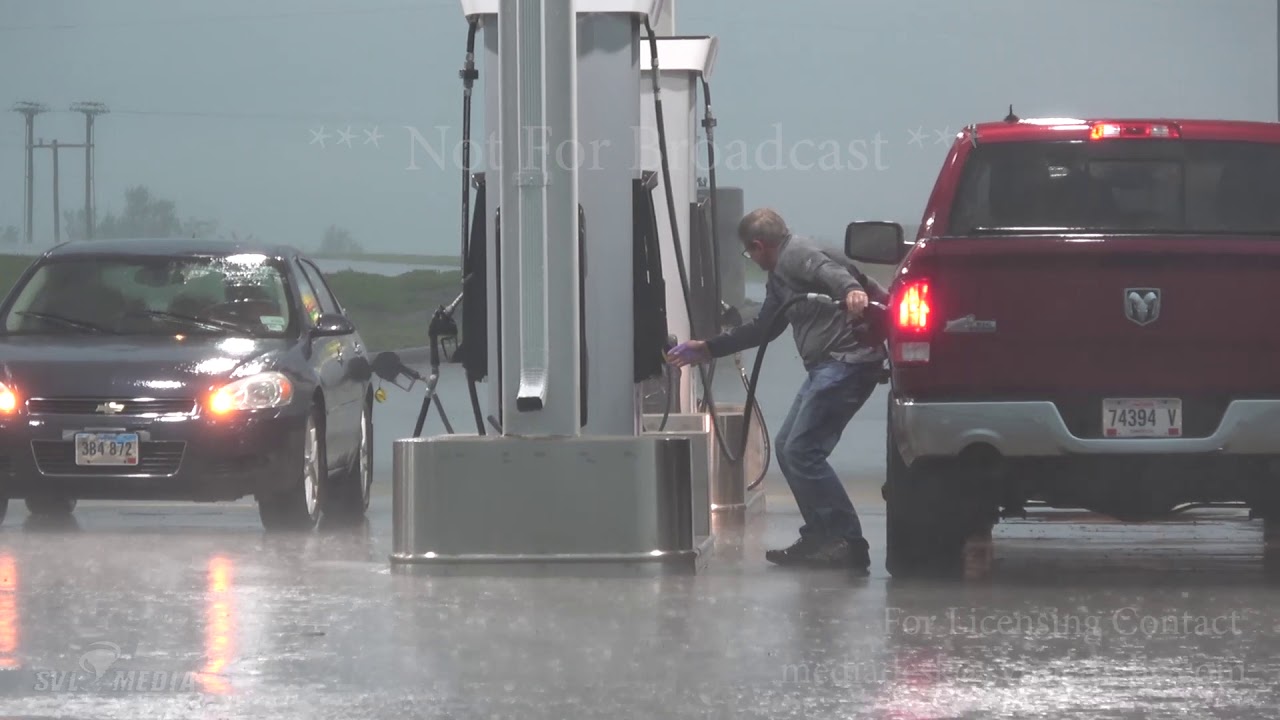 Jason Bednar - Summit, SD - Severe Warned Thunderstorm Traverses Eastern South Dakota - August 15th, 2019
A line of severe thunderstorms tracked across eastern South Dakota this evening. This is the storm at Interstate 29 and Summit, South Dakota. Several gas station customers fought the conditions as they filled their gas tanks and tried to get back to their vehicles from the store.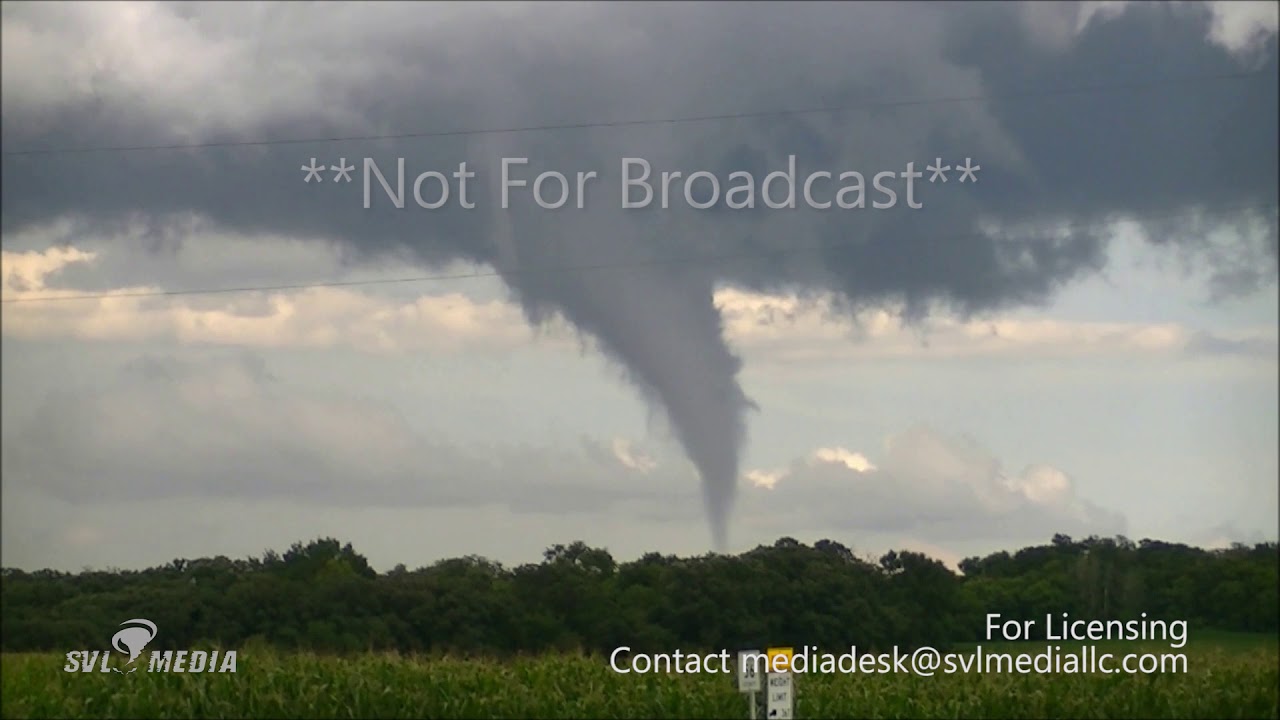 Kyle Schanus - Ellendale, Minnesota - Full Life Cycle of Tornado - August 13th, 2019
Full tornado life cycle video near Ellendale, MN. Rapidly rotating wall cloud followed by an elephant trunk tornado. After briefly lifting, another tornado touch down occurred followed by the tornado roping out.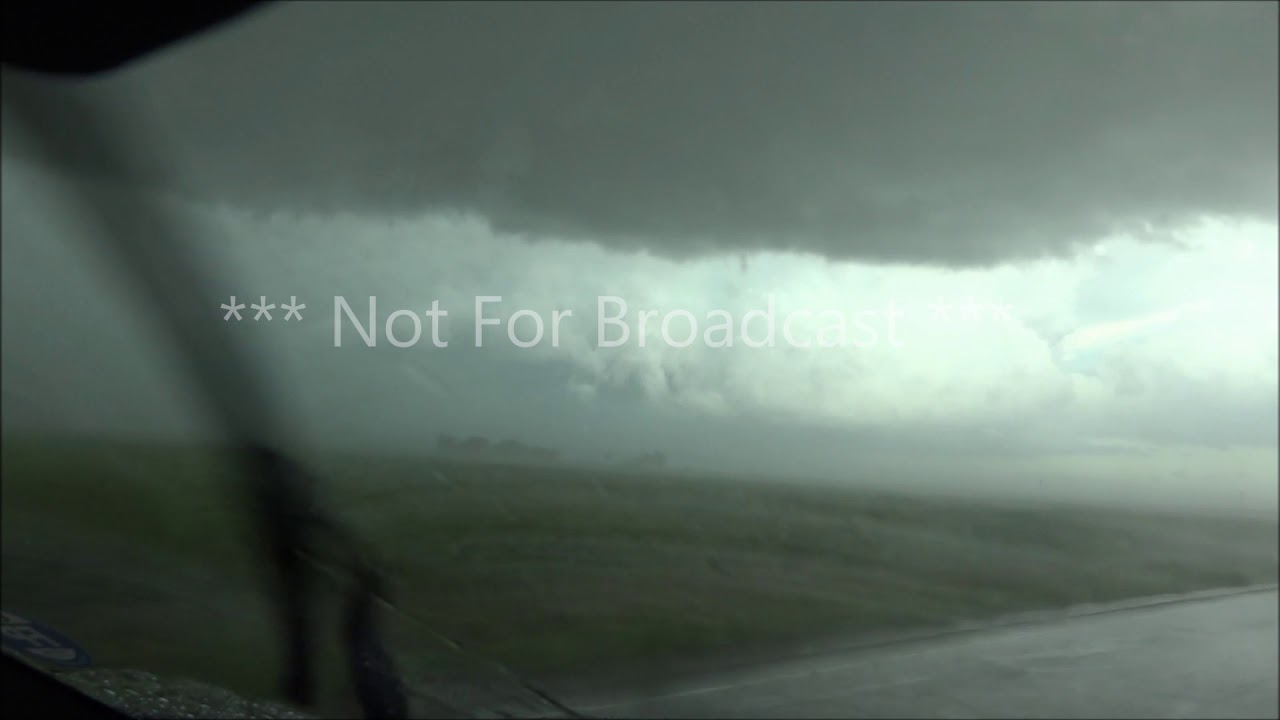 Nathan Moore - Yuma/Otis Colorado Tornadoes August 11th 2019
Brief spinup dropped right in front of car as I was driving through Yuma, then much larger stove pipe dropped just north of Yuma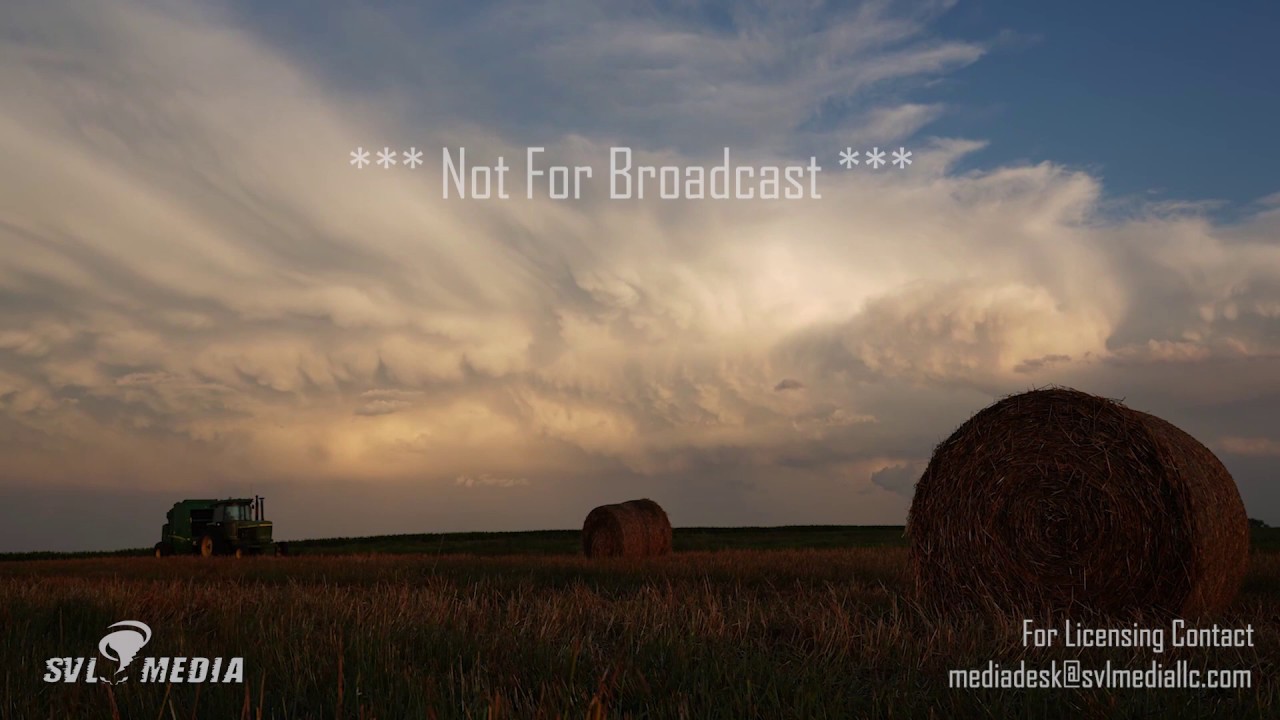 Jason Bednar - Bowdle, SD - Severe Thunderstorms Rock the Dakotas, Hail Damaged Crops - August 6th, 2019
I tracked this severe thunderstorm from the ND/SD border to Bowdle, SD. It produced very strong winds and hail large enough to damage several acres of soybean crops. The timelapse sequences toward the beginning and the backside of the storm at the end are 1 picture per frame rendered at 30 fps.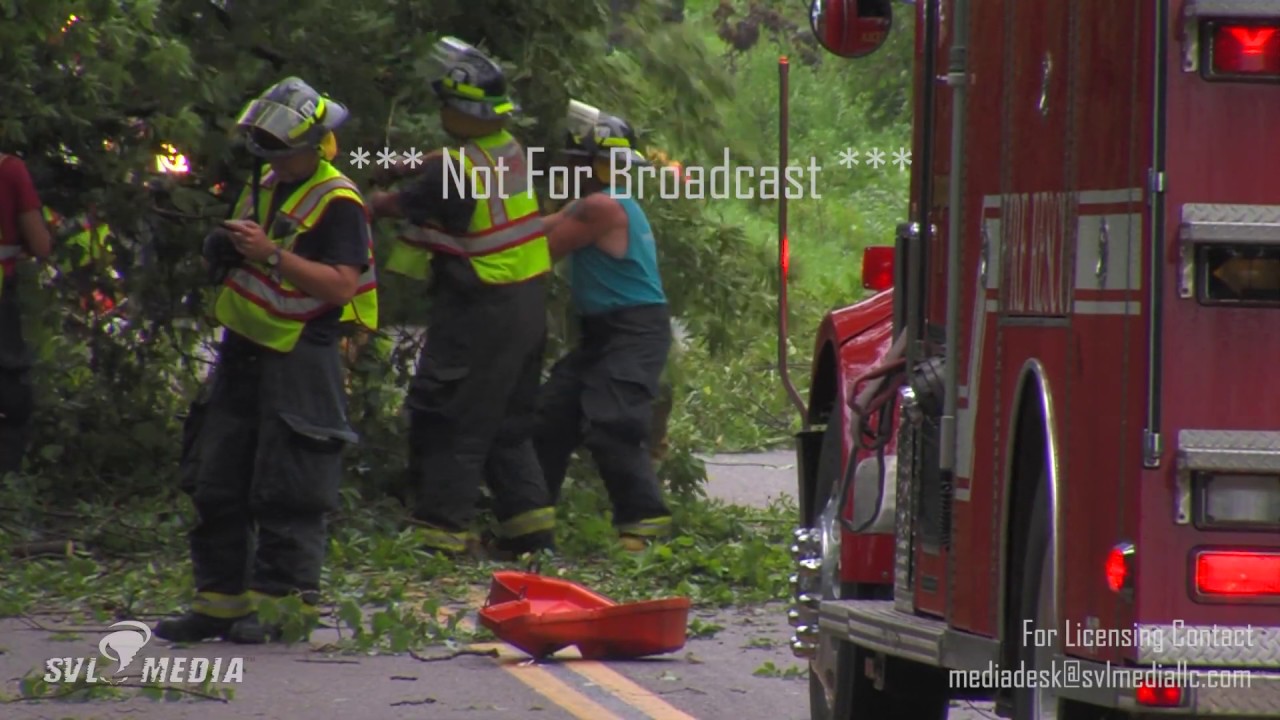 Travis Rosauer - Forest Lake, MN - Tornado Damage, Fire Department Clearing Trees - Jul 28 2019
Each video clip is of tornado damage in the Forest Lake, MN area, just north of the Twin Cities. The solar panels that are in the video were taken from a solar field several blocks down the road, picked up then thrown into trees at a resident's home and across the field in front of their home, creating additional problems for the local electric company with several outages reported as well.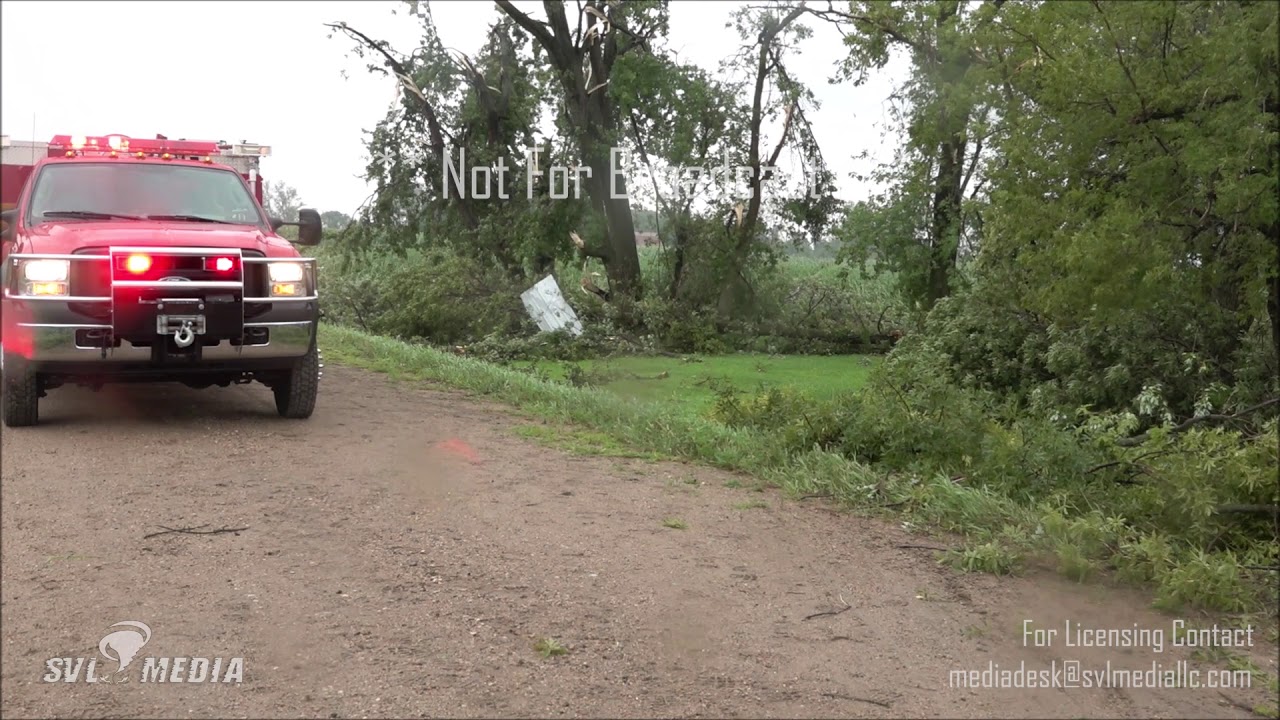 Justin Wenzel - Silver Lake, MN - Tornado Damage - July 28th 2019
A large tornado moved through the Biscay/Silver Lake, MN area Sunday damaging trees and a structure at this farmstead a few miles east of Silver Lake.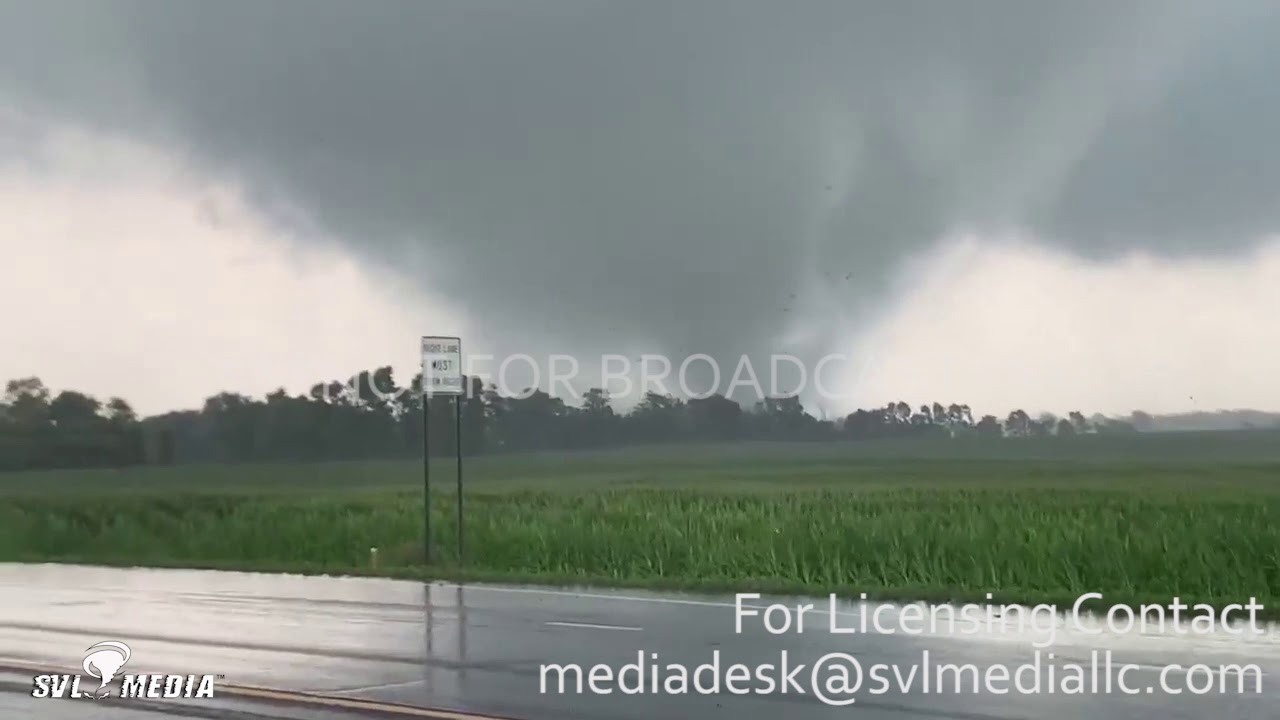 Kyle Trebesch - Hutchinson Mn Wedge Tornado CLOSE RANGE
Kyle Trebesch - Hutchinson Mn Wedge Tornado, Close range!